Why do you need a Frozen Tea Cocktail for the Holidays? I don't know. Maybe you're vacationing. Maybe you like Bourbon. Maybe you just like a DELICIOUS Frozen Cocktail that will fill your soul. That's how this Frozen Bourbon Tea Latte made me feel, and everyone needs to get on it! But the star of the show here, had to be the Kentucky Owl The Wiseman Bourbon that I just can't get enough of.
But First, Making your Tea Syrup
When you look at the recipe for this Frozen drink, it's actually VERY simple. The only complicated thing is putting together the Tea Syrup before hand (psst, I recommend the day before). So I wanted to break down why I chose these flavours and how to put it together!
I was first inspired by this recipe when I saw a delicious Frozen Coffee Cocktail. Here's the thing though, for the holiday, I love warming up to my tea flavours. My Chai's, Earl Grey, even the spiced Christmas tea flavours I see all the time. That's what makes this creation a holiday cocktail for me. But will I be bringing this out in the summer time? You can bet I most certainly will!
To put this Earl Grey Tea Syrup together, you just need about 5 minutes at the stove to let it simmer, and that's it! The flavours compliment each other so well, and of course, the bourbon.
Building your Frozen Bourbon Tea Latte with Kentucky Owl The Wiseman
I've been talking about the Kentucky Owl The Wiseman Bourbon A LOT lately. I love it. Truly. I don't get too excited over Bourbon these days, so I can't express enough how much I've been enjoying it on my bar. So I was excited to partner up with this team for the Holidays, and I decided to create something completely different from my traditional.
The concept of this recipe is very simple. You pour 1 part of a sugar, with 1/2 part of a complimenting liqueur and 1.5 parts Bourbon. I wrote this in parts because I wanted you to be able to create this for whatever sized serving as you'd like, because this is a recipe that should be enjoyed with company. You're bringing out the blender so tag along some friends. I'm sure they won't mind being your guinea pigs for this tasting.
Now I mentioned "complimenting liqueur", because this is a Frozen Tea Latte that offers flexibility. Say you wanted to do Chai instead of Earl Grey, or English Breakfast, then I'd recommend maybe an Orange Liqueur instead. For this recipe though, I wanted to highlight the spice in it all, which is why I brought out Anchos Reyes! But you do have flexibility here, and don't hesitate to reach out on my socials if you need some assistance here!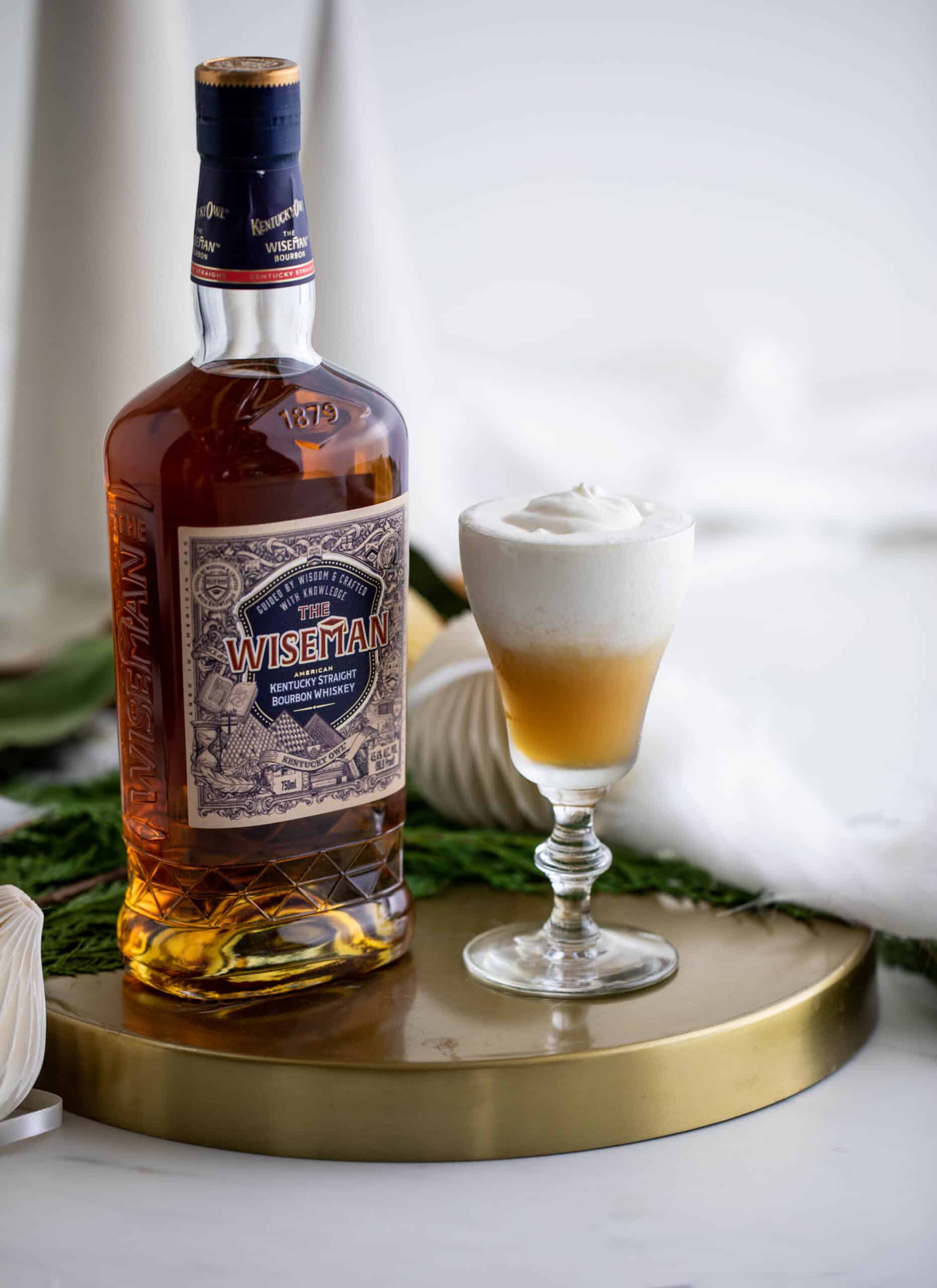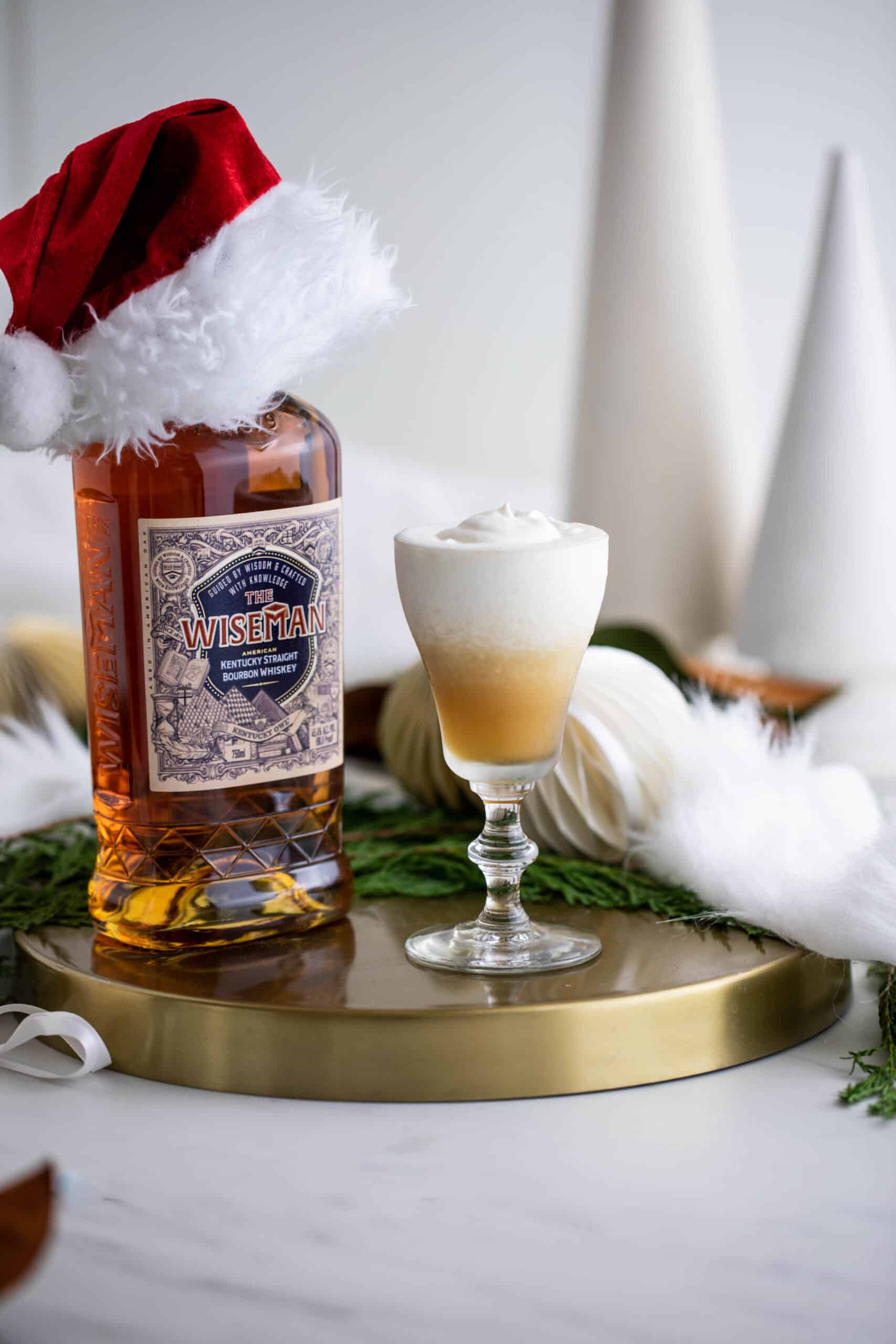 Frozen Bourbon Tea Latte
A delicious Frozen Treat that can be enjoyed anytime of the year, combining an Earl Grey Syrup, Anchos Reyes, and Kentucky Owl's The Wiseman Bourbon Whiskey!
– Difficulty: Intermediate
Ingredients
Blended Ingredients
1

part Earl Grey Tea Syrup

½

part Anchos Reyes

1.5

part Kentucky Owl The Wiseman Bourbon
Whipped Topping
1

cup

Heavy Cream

2

tbsp

Orange Liqueur

example Grand Marnier
Instructions
Add all your Blender ingredients into blender with 2 cups Crushed Ice. Blend until

combined.

Pour into glass. Top with Whipped Topping.

To make whipped topping, whip cream and Orange Liqueur together until stiff.
Looking for more Holiday Recipe ideas? Check out the link here for all the inspiration!