I want to call this cocktail the Mike Wazowski, because at first you're going to think it's scary, almost aggressive when you read the ingredients. The thing is, it's not! It's not over powering, it's gently balanced with Lillet Blanc and uses a Mezcal that's a dream! Curious how this #NoDrinksWasted Mezcal and Chartreuse cocktail came together? Read on for details!
What's #NoDrinksWasted?
After a fun year of #DrinkYourGram on my social platforms, I wanted to create cocktails with you in mind. Many of you likely have random bottles or ingredients around the house that you don't want to go to waste, so why not use them in a cocktail? I have two special members of the LC community that shared their interest in seeing Mezcal and Chartreuse in a cocktail. Well, I'm happy to say, I enjoyed this challenge, and enjoyed the cocktail even more.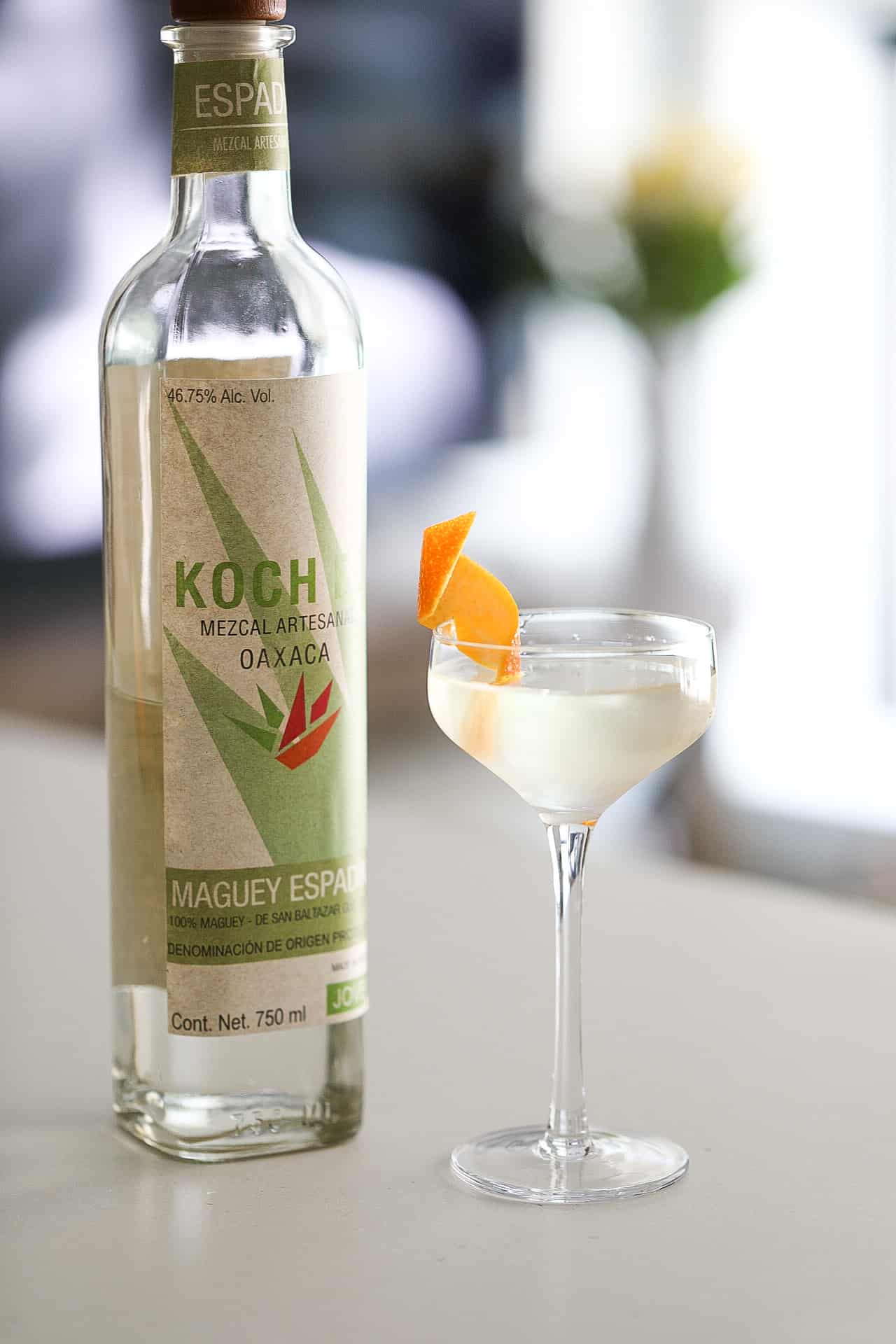 Making this Mezcal Chartreuse Martini
I will say, this isn't exactly for the faint of heart. I also HIGHLY recommend you use a Mezcal that isn't heavy on that smoke palate. Yes, they do exist, and yes they are EXCEPTIONAL. That's why I brought out the Mezcal Koch Espadin for this feature.
Then you have Chartreuse, which isn't always the most inviting flavour. I know, I know, some people here will strongly disagree, but can we truly say Chartreuse was something you loved off the gate when you started your beverage journey? Or you learned how to use it and love it through time and experience? I can bet it's the latter.
So with these two seemingly polarizing flavours, how do you bring them together? With a delicate aperitif, which is why I used Lillet Blanc. A Dry Vermouth would work really well here too, or Cocchi Americano. Something on the lighter, brighter side of things BUT NOT TOO SWEET.
With that combo, and some orange bitters to tie in all the flavours, THIS MEZCAL CHARTREUSE MARTINI is DA BOMB. Here's the recipe for you to sip to your hearts desire!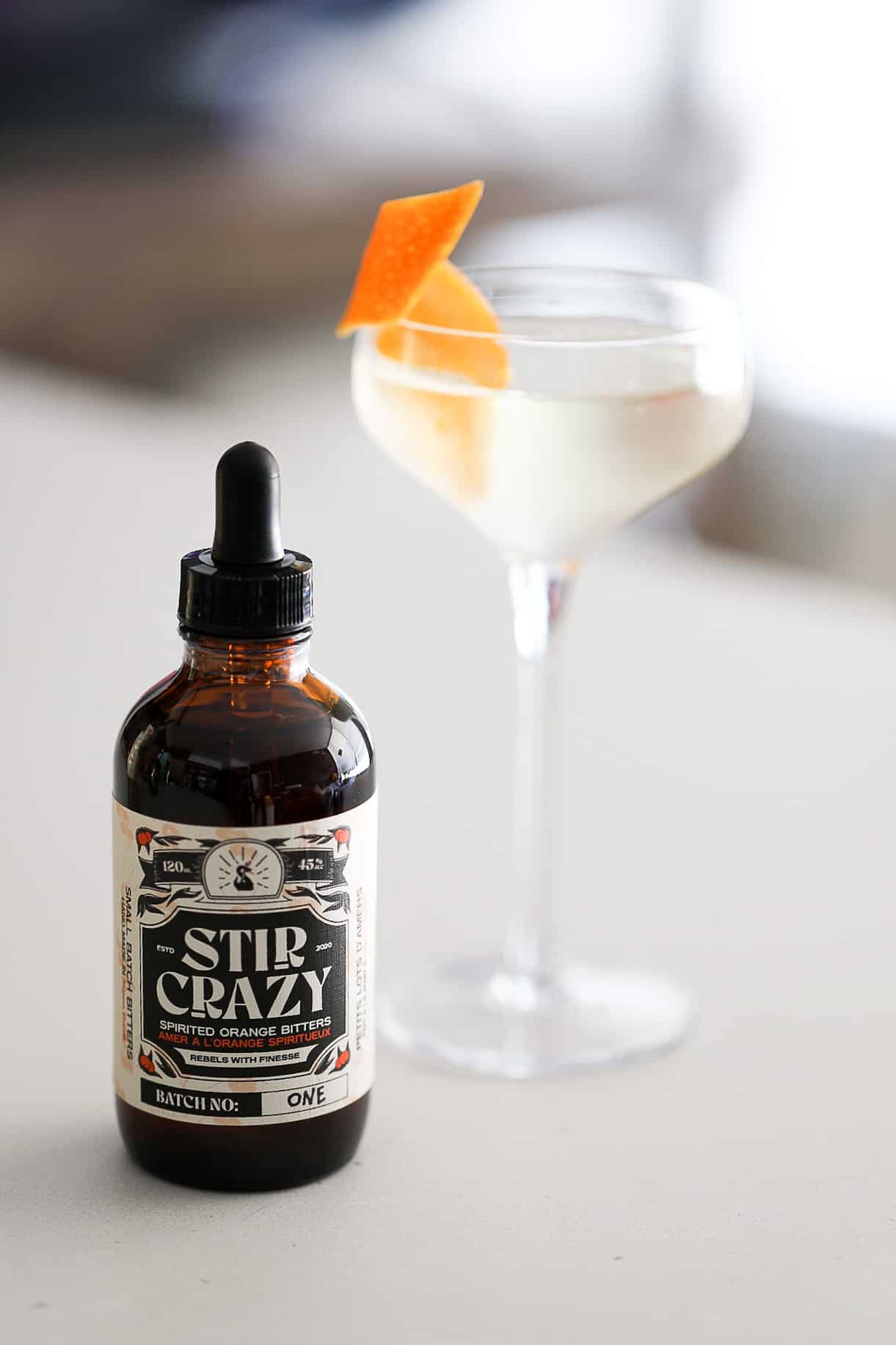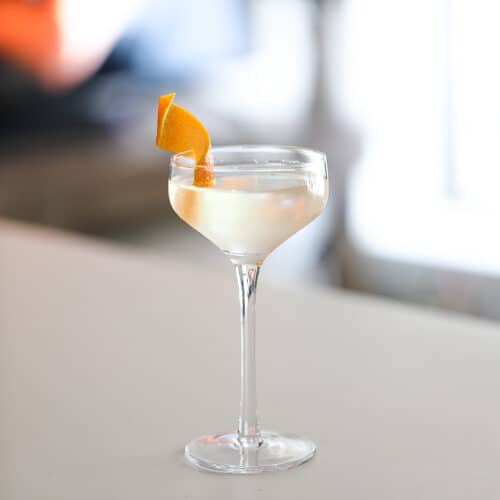 The Mike Wazowski – Green Gentle Monster
We're combining Mezcal, Chartreuse and Lillet Blanc in this delicious Spirit Forward Martini that I'm sure you'll love with the right ingredients involved!
– Difficulty: Intermediate
Ingredients
1.5

oz

Mezcal Koch Maguey Espadin

1

oz

Lillet Blanc

0.5

oz

Green Chartreuse

2

dashes

Orange Bitters

Used Stir Crazy Bitters here

1

Orange Peel

For Garnish
Instructions
Put your coupe glass into the freezer while you make this cocktail.

Grab a mixing glass and add your ingredients, ice and give this a good stir (at least 30 seconds)

Strain into chilled coupe glass and zest with Orange Peel
Curious to find more recipes from #NoDrinksWasted? Click on the link attached for all the inspired cocktails!