For today's #NoDrinksWasted concept, this is something that I KNOW bugs me like crazy. It's something that came up a couple weeks ago, but I had to go back to it and feature a recipe with this concept. You can almost guarantee that a bartenders home (or really anyone who loves a Negroni or Old Fashioned) has a sad looking orange that has been peeled to death. But there aren't a ton of sophisticated cocktails that has a heavy hand of Orange juice. We're solving that problem with this Whisky, Drambuie and Orange Cocktail here!
What's #NoDrinksWasted?
After a fun year of #DrinkYourGram on my social platforms, I wanted to create cocktails with you in mind. Many of you likely have random bottles or ingredients around the house that you don't want to waste, so why not use them in a cocktail? I want to thank Lauren McNicol for this entry because I think so many of us have had this issue!
As I already mentioned in the intro, you don't find too many cocktails with Orange Juice (at least decent ones). Sure, there's the Screwdriver, Harvey Wallbanger, Mimosa, but that's about as sophisticated as it gets. I've done a few sours on here lately that I LOVE with Orange Juice, but I wanted to step out of that comfort zone and tackle something else.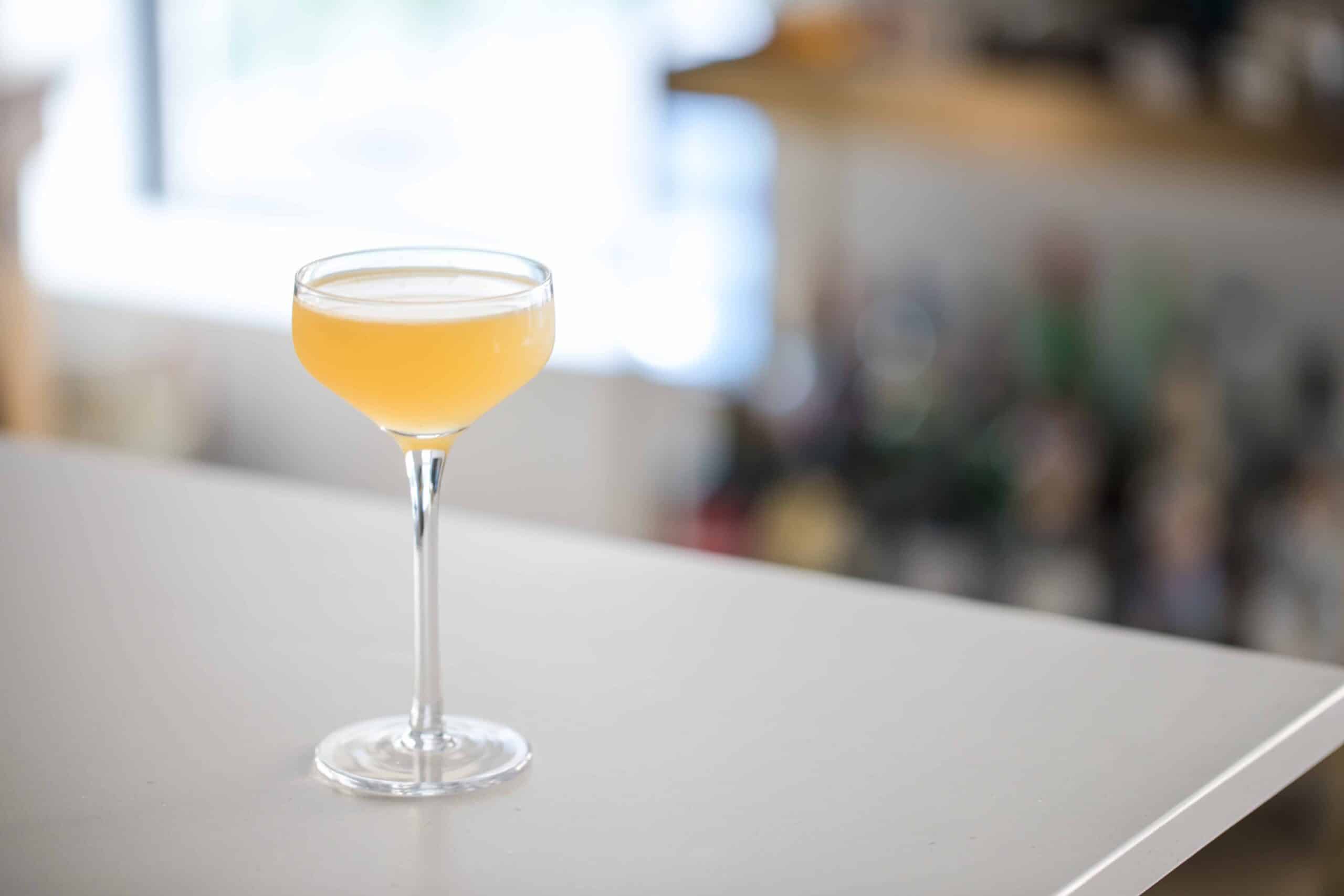 What works with Orange Juice in Cocktails?
Before you get it twisted, we're not talking Minute Maid Orange Juice Concentrate. We can all admit, something freshly squeezed (especially if peeled oranges are lying around) makes a world of a difference! So I tried to think of some of my favourite spirits that pair with oranges. Immediately I thought of whisky. Not just any whisky, I LOVE a good single malt that can be paired with orange. So I decided to let that lead the way.
I'm using Glenmorangie Single Malt for this cocktail, but many work. A lot of the entry level stuff is fantastic, like a Glenfiddich 12 yr, maybe a Highland Park, Balvenie! So you have options. Don't want to go with a single malt? Pick up an Irish Whiskey or maybe a Straight Rye that has a lot of spices and body to it.
Pairing a Sweetener – Liqueur or Syrup or Both?
So I ended up using both for this cocktail for a couple a reasons. Many liqueurs for me can sometimes have this cloying sweetness. Usually I'm using a liqueur to bring out a particular flavour rather than solely providing the sweetener component. So I'll maybe add a little less liqueur and add a dash of simple syrup to help round out the cocktail.
In this case, I'm using Drambuie for it's whisky and honey attributes and a splash of Orgeat syrup because almonds and orange go SO WELL TOGETHER!
Building the rest of the cocktail
The rest was easy as I knew I had to dress it up with Orange. Now this orange was particularly sweet, so I added a dash of lemon juice to bring a bit more bite to the cocktail. And I added some bitters to help harmonize all the flavours.
Want to see more #NoDrinksWasted Inspiration? Make sure to click on the link attached. But if you're here, you're likely excited to give this a try! So here we go: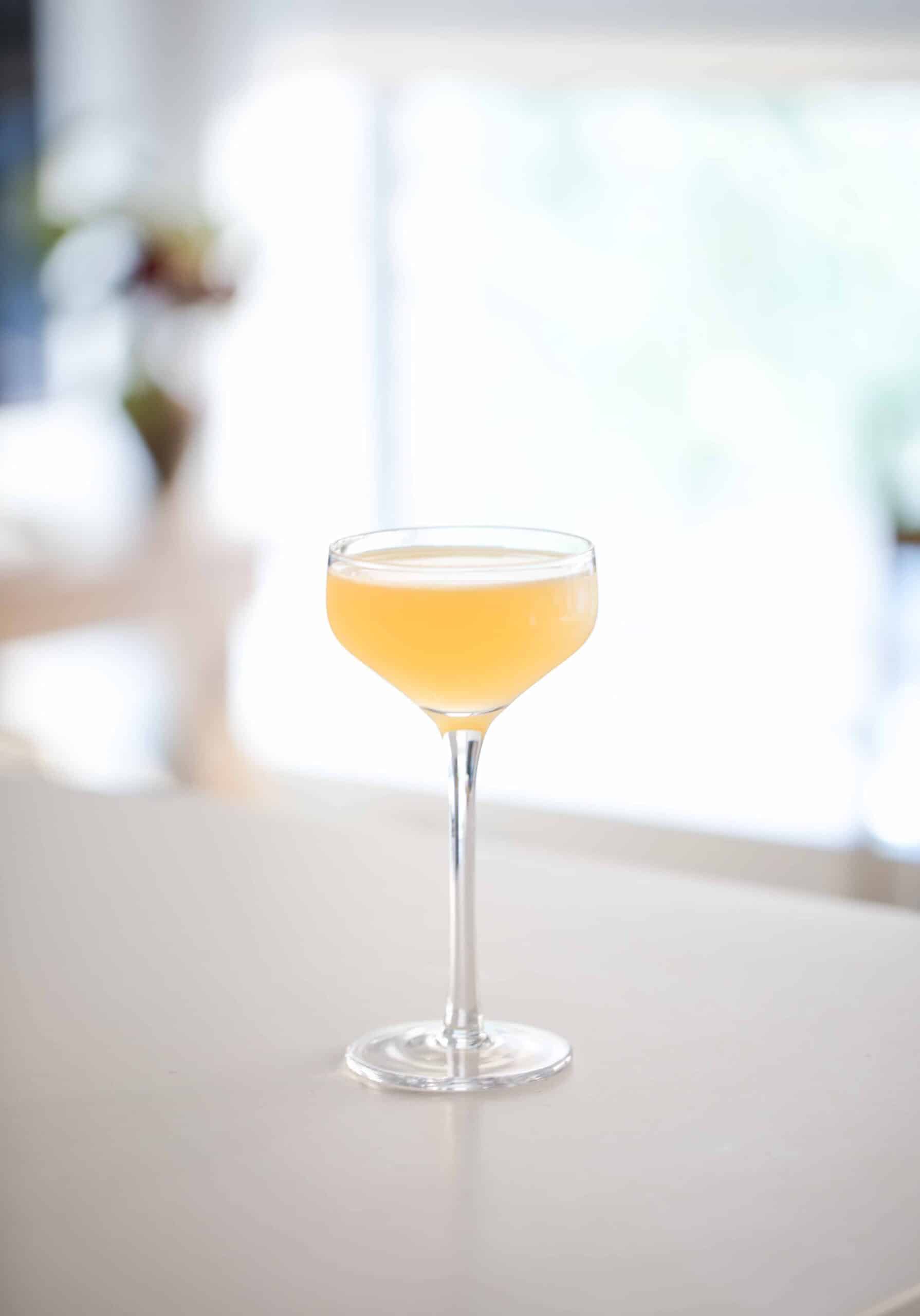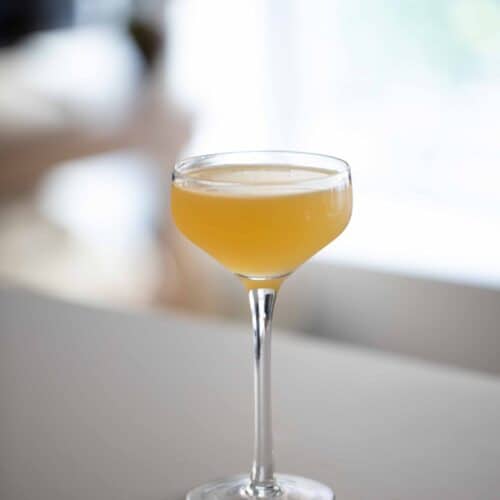 The Not So Sad Orange Cocktail
We use spent Oranges (for their peels) to make this sophisticated Single Malt Cocktail you'll love with Drambuie, Orgeat and more!
– Difficulty: Intermediate
Ingredients
1.5

oz

Glenmorangie Single Malt

The Original used here

1/2

oz

Drambuie

1

oz

Orange Juice

1/3

oz

Lemon Juice

1/3

oz

Orgeat Syrup

2

dashes

Angostura Bitters
Instructions
Add all your ingredients into a shaker with ice. Shake Well.

Double Strain into your favourite coupe glass.