We have another exciting episode with the ladies on CTV's The Social, as we travel via our Bucket List Cocktails! With COVID cancelling a lot of our travel plans, we thought, why not create cocktails inspired by the destination. These Bucket List destination included Sicily, Hong Kong, Bora Bora and Greece. Curious what we made? Make sure to head down below for recipe details and access to the live video!
If you'd like to see the ladies shake up the cocktails I created for this segment, make sure to follow the link (or photo below). There you will get a live video tutorial on how to make these cocktails at home.
Travelling through our Bucket List Cocktails
The first stop of our virtual cocktail travels is Sicily, Italy and see how Jess makes this incredibly easy Limoncello Mint Spritz!
Our next stop in this segment is Hong Kong, which is where Lainey was meant to travel too. We celebrate the iconic Yin Yang beverage (special blend of tea and coffee) to create a DELICIOUS Whisky based cocktail that can be served either Warm or Cold! Click on the photo below for access to this recipe.
Now we're taking a trip to GREECE thanks to some of the viewers responses via Twitter. Today we will be shaking up an Ouzo Vodka and Olive Oil Sour for our Bucket List Cocktails. Wait until you see Jess's response to this delicious cocktail!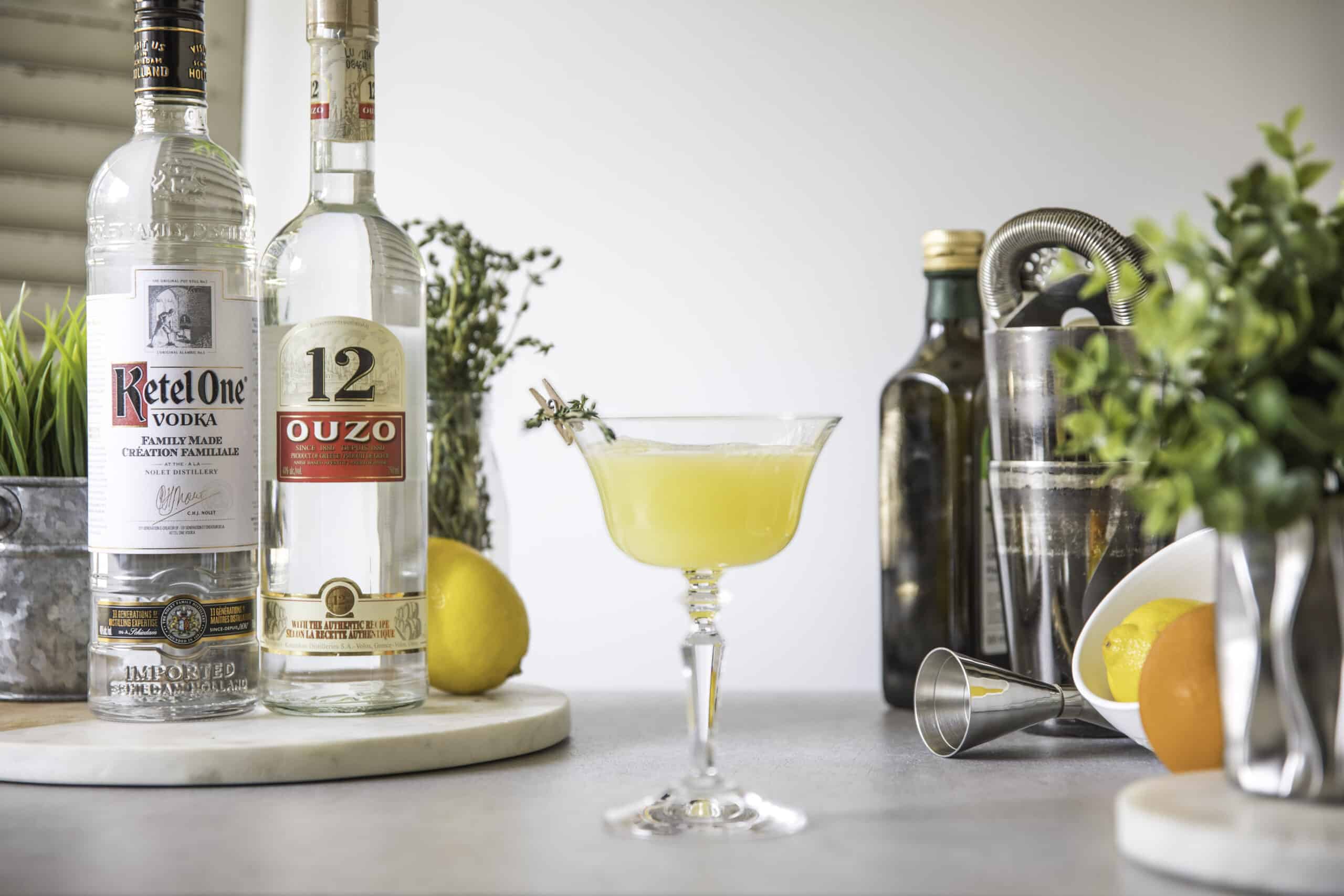 Last, but certainly not least, we're creating a cocktail that's inspired by another viewer's response which includes Bora Bora! I celebrate this French Polynesian Island by remembering its French Heritage while inspired by the tropical Island. Check out the recipe by clicking the photo below!