Today, we're creating an easy Limoncello Spritz that's quick to make at home! Inspired by a segment for CTV's The Social, we're taking you on a trip to Sicily, Italy. How are we doing this? By creating a Limoncello Spritz made with a delicious Limoncello, fresh mint and sparkling wine. You don't need much for you to feel like your in Sicily from the comforts at home.
Want to see how Jess creates this easy Limoncello Mint Spritz at home? Head over to this link here and check out the video now!
Why a Spritz?
If you're unfamiliar with a Spritz, just think of it as a lower in alcohol, bubbly cocktail. It's perfect to sip on a sunny day or when you're on a virtual stroll in Sicily. With COVID, we have to get creative at home, and this is the great way to feel like you're in Sicily, with a Limoncello Spritz in hand. Plus it's VERY easy to make at home and simple ingredients accessible in most grocery and local beverage stores.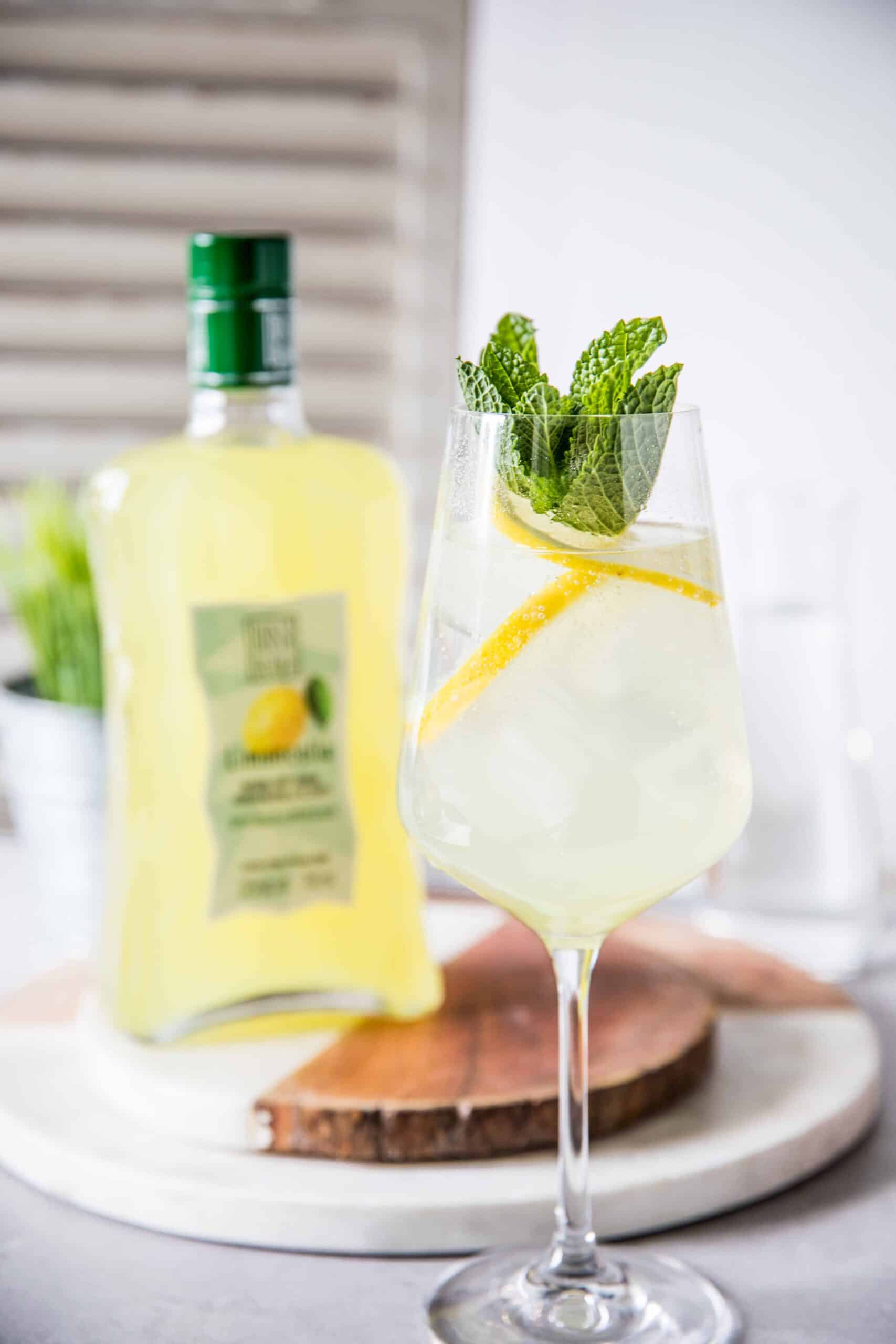 Choosing your Limoncello
Seeing as this segment celebrates Sicily, I immediately thought of Sicilian Lemons. This was important to me when deciding what Limoncello to use for this Limoncello Spritz and for my Canadians, Rossi D'Asiago is the perfect choice. First off, it's something that's readily available for my Canadians. It's all natural and it's made from Sicilian Lemon Peels. It's Vegan AND Gluten Free! Plus, it was the recent winner of the 2020 World Liqueur Awards for Best Italian Fruit Liqueur.
Limoncello is also something that many people make at home. So if you have access to some Sicilian Lemons, I would say go for it! But if you're like most of us that probably don't have the time, definitely pick up some Rossi.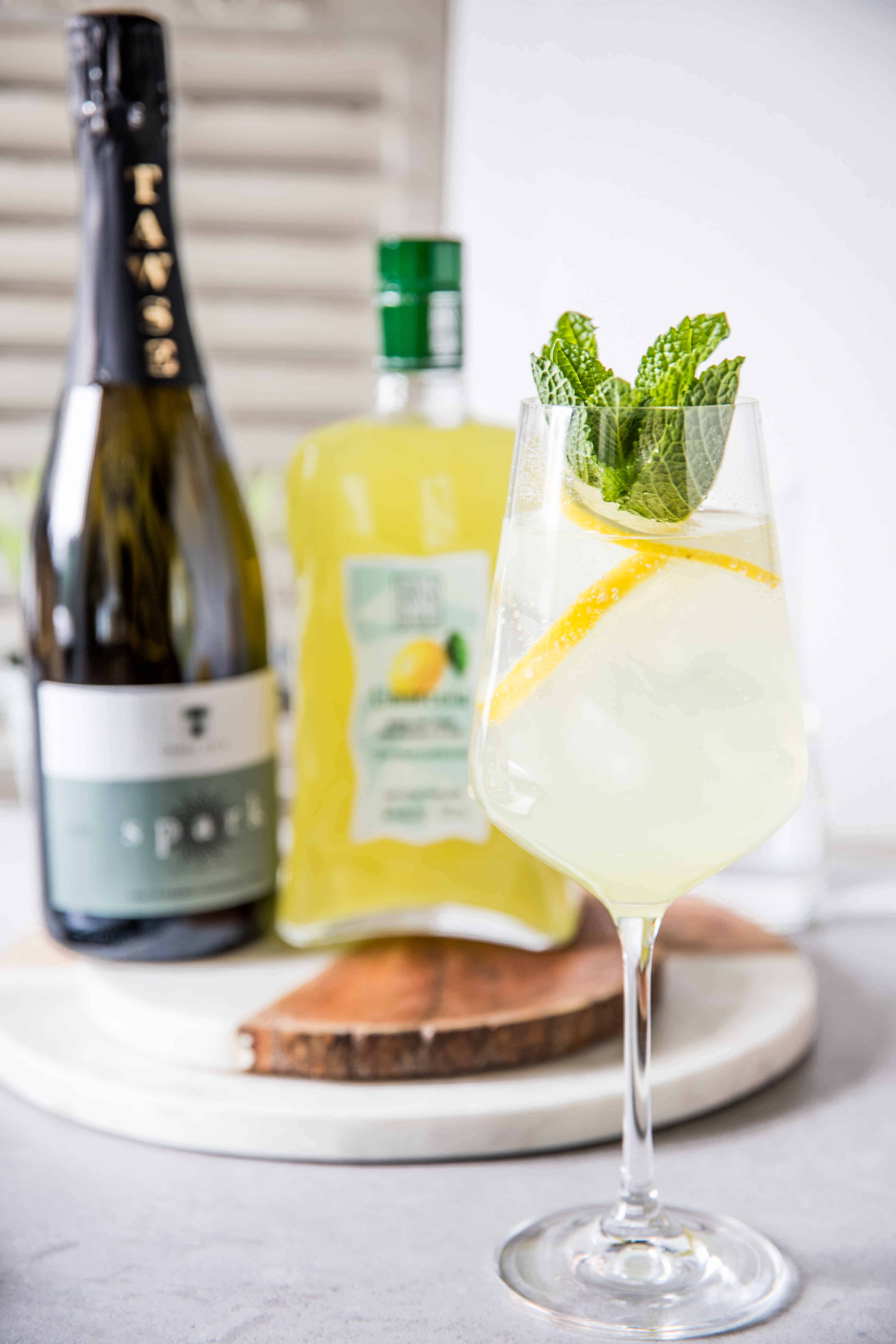 Choosing your Sparkling Wine
Now there's so many avenues you could have gone with this cocktail. You could have stuck to Italy and made this with Prosecco, or maybe a Cava. But I'm a huge advocate to try and support local where we can. With that said, I was able to share my love of Niagara's Tawse Winery. Tawse Winery definitely has some of the best wines Niagara has to offer.
I used their Spark Wine because I know it's something that's fairly accessible across Ontario (I've found it at the Metro many times!). Plus it's affordable! Have to think about your wallets during this time.
You want to go with something fairly dry and easy to manipulate. Seeing as I'm using Limoncello which is already sweet, I'm trying to control as much sweetness as I can with this cocktail. Much like salt, you can always add more, but omitting salt or sweetness is much harder! That's why I always gravitate to a cleaner, dryer Sparkling Wine to manage the balance.
Building your Limoncello Spritz
You're pretty much set to go except for the addition of Soda. Now with this you can be flexible. I love using a Tonic Water for that herbaceous notes (plus I love Tonic Water). You can even dress it up with flavoured Sparkling Waters available. Just try to make sure they match the Lemon and Mint profile that's already in this cocktail.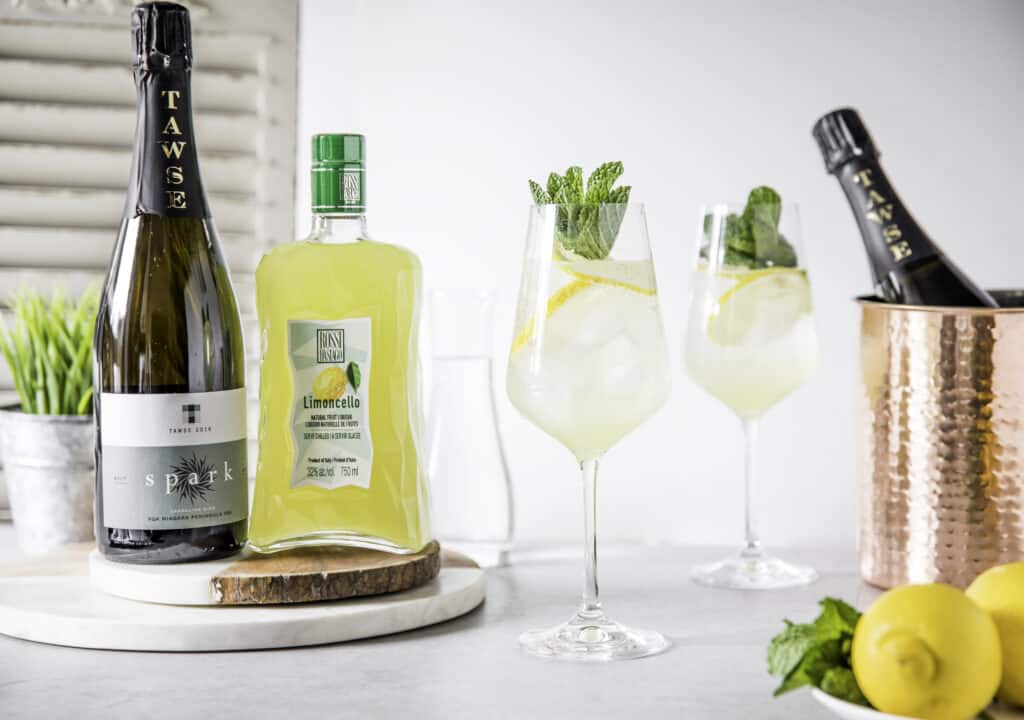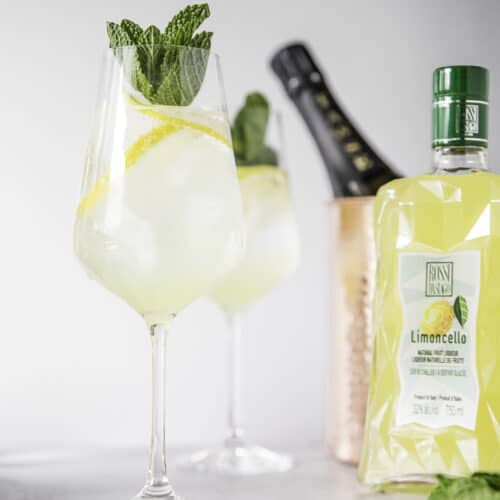 Limoncello Mint Spritz
An easy, bright bubbly cocktail that can be enjoyed with a sunny day and patio setting.
– Difficulty: Easy
Ingredients
1

oz

Limoncello

3

oz

Sparkling Wine

1

oz

Soda

1

sprig of Mint

3-4

Lemon Wheels
Instructions
In a wine glass, fill with Ice, and lemon wheels.

Add your limoncello, and top with sparking wine and soda. Stir to combine. Top with Mint Sprig