For today's #NoDrinksWasted, I'm creating a cocktail made with Bailey's as per requested by Cameron Gibson who apparently had a ton of it at home. It had me wanting to get creative and feature a recipe that doesn't just include coffee. With that said, I also wanted to share a classic combo I used to shake up all the time at my bartending gig! So YES, you're getting two cocktail, PLUS since you said a lot, one can be your pre-dinner and one at night! How did I put a Bailey's Irish Julep together? Head down below for details!
What's #NoDrinksWasted?
After a fun year of #DrinkYourGram on my social platforms, I wanted to create cocktails with you in mind. Many of you likely have random bottles or ingredients around the house that you don't want to waste, so why not use them in a cocktail?
This turned out to be the hardest thing for me to create. At first, I wanted to build a cocktail that would have a whisky base, ton of citrus and mint over crushed ice. I was going with a tiki vibe but it WOULD NOT WORK FOR ME. I don't know why the Bailey's and citrus combo weren't balancing for me this time around, so I decided to go simpler.
By simple, I went with easy cocktail ingredients, but this isn't the easiest cocktail to make. It's all about the technique with this Bailey's Irish Julep. This is NOT something I would suggest beginners to make at home, unless you're quite meticulous and will do everything STEP BY STEP. Plus the crushed ice is beyond important here.
When I finally nailed down this Bailey's Irish Julep, I was beyond excited. This is one tasty, TASTY imbibe and worth giving a whip at home.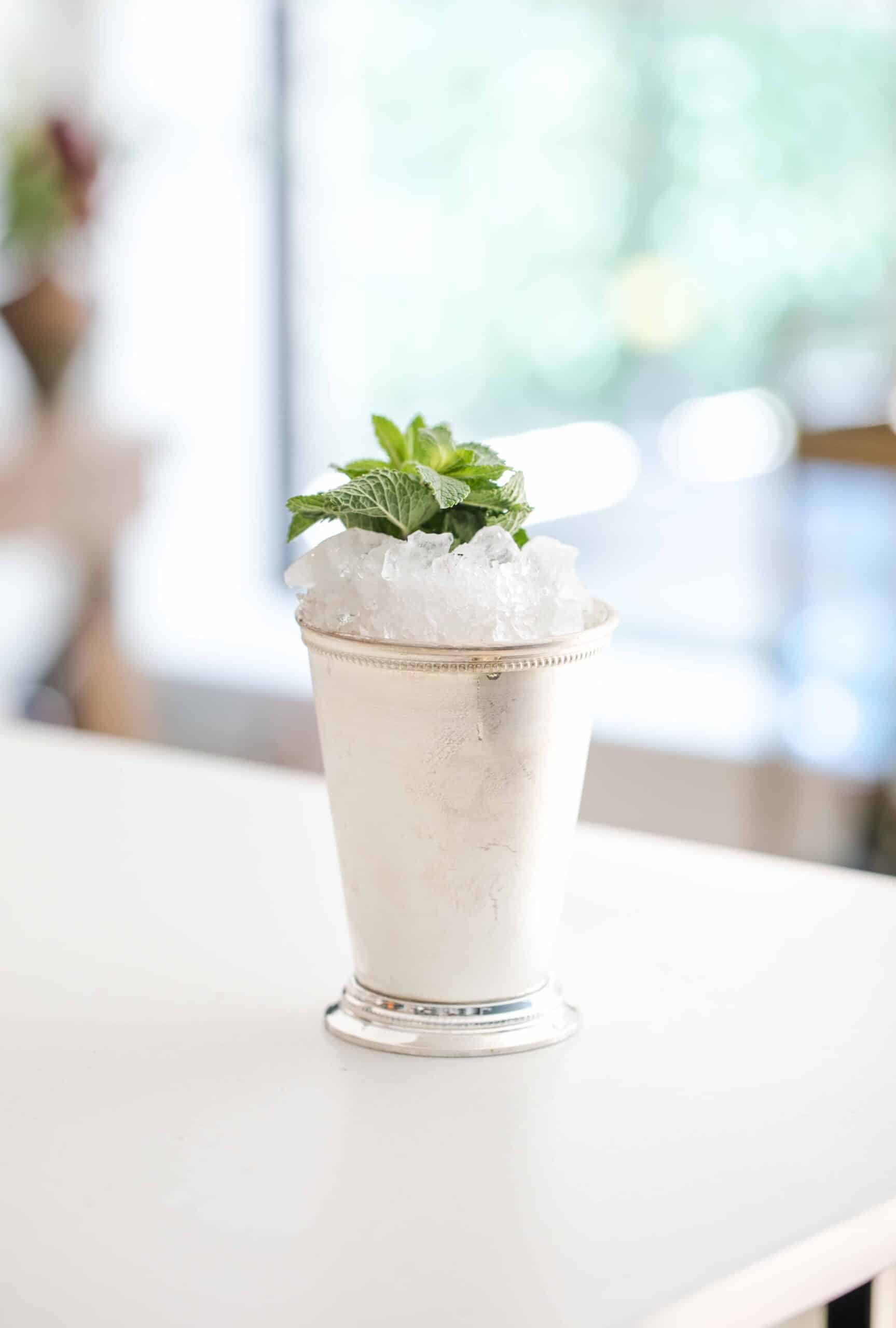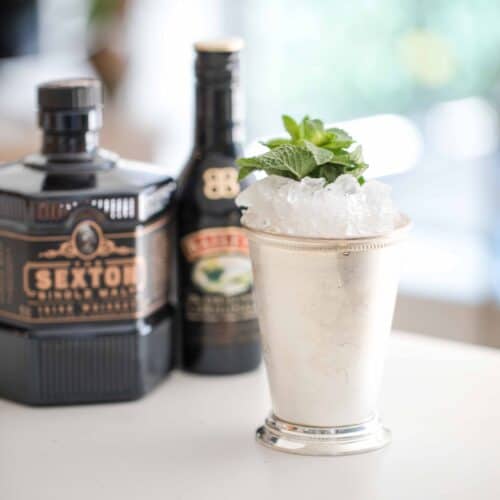 Bailey's Irish Julep
Irish Whiskey, Bailey's and Mint come together in this surprisingly refreshing Julep!
– Difficulty: Expert
Ingredients
1

oz

Irish Whiskey

Sexton Irish Whiskey used here

1

oz

Bailey's Irish Cream

2.5

sprigs

Mint

2

dashes

Angostura Bitters

1

Orange Peel

(for zest)
Instructions
In a Julep tin, gently muddle 1.5 sprigs of Mint (approximately 10 leaves)

Add your Bitters, Bailey's and Whiskey and add crushed ice to your julep tin about half way.

Zest your Orange Peel and continue to swizzle and add crushed ice, swizzle and add crushed ice, until you get a dome of crushed ice on top. Lightly slap remaining Mint to release it's aromas and add to the top of your ice. Add Orange Peel if you'd like.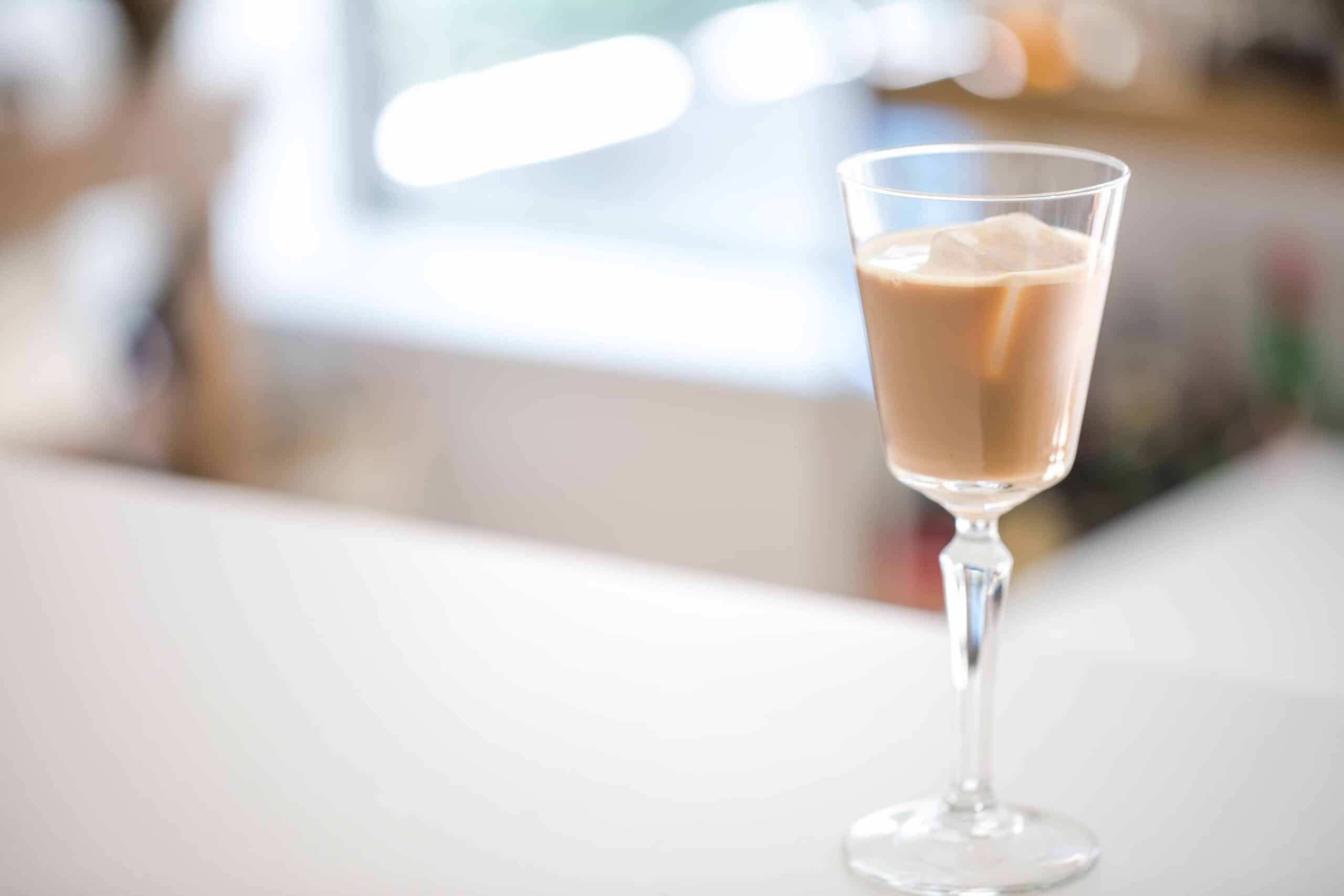 Bailey's Espresso Cocktail
So why am I sharing two recipes? Well, I had a hard time choosing between a classic in my library vs creating something completely unique. Also, Cameron mentioned how much Bailey's he has at house and I knew sharing two recipes might come in handy!
This is a simple combo of Cafe Patron, Bailey's and Espresso coming together as one. If you love an Espresso Martini, you may fall in love with this!
Bailey's Espresso Cocktail
Cafe Patron, Bailey's and Espresso come together in this delicious cocktail.
– Difficulty: Easy
Ingredients
1/2

oz

Bailey's Irish Cream

1/2

oz

Patron Cafe

2

oz

Espresso

Single Espresso
Instructions
Add all your ingredients into a shaker with ice and give this a good shake.

Strain over a couple cubes into your glass.
Want to find more recipes I've created for #NoDrinksWasted? Head over to the link attached, and make sure to share your comments next week in the Liquid Culture stories for a chance to get your request featured!