As I dive through more classic cocktail that's rarely shaken on Liquid Culture, I stumbled upon the Ward 8 and knew I wanted to make this at home. The thing is, I didn't have decent grenadine around (which the classic asks for), so I decided to change up the Ward 8 cocktail to something slightly different. The structure of the cocktail is there, but it's infused with a Rose Cordial and Lavender Bitters to make this perfect for Spring. Curious to try my Rose Ward 23? Head down below for details!
Why the 23?
Before I dive into the recipe, I wanted to breakdown a few of my choices for this cocktail. For one, why the number 23? Well, that's my favourite number. And seeing as this has a Liquid Culture spin on it, I'm going to add the 23!
Using Rose Cordial for this Ward 8 Cocktail Riff
As I mentioned above, I didn't have any grenadine around (or time to make it at home) for the classic Ward 8 cocktail. Plus I didn't have the time to pick up a decent grenadine (and no, that neon red stuff at the grocery store doesn't count). So I went through my home bar and found some Rose Cordial I've been excited to use! This is from the team at El Guapo, which I've always been a big fan of their bitters. This rose cordial met those same standards. Plus it acted as the "sweet" component to the cocktail, which avoided Simple Syrup all together for this recipe.
Choosing Lavender Bitters
Because I went with the direction of a Rose Cordial, I decided to make this cocktail bright and floral. That's when the Lavender Bitters came into play! I love these bitters coming from a local distiller here in Toronto called Nickel9. The Lavender Citrus Bitters is definitely worth the hype and grabbing!
And that's pretty much it. I split the base of the citrus to include orange as well (preferable freshly squeezed), and I kept the Rye base for this cocktail because I love RYE! I wouldn't recommend a straight rye, maybe something with a bit more of a soft profile. That's why I brought out Canadian Club for this cocktail.
If ever you're stuck and in need of recommendations or substitutions, make sure to contact me on my socials! I'm happy to lend a quick hand for my learning Home Bartenders.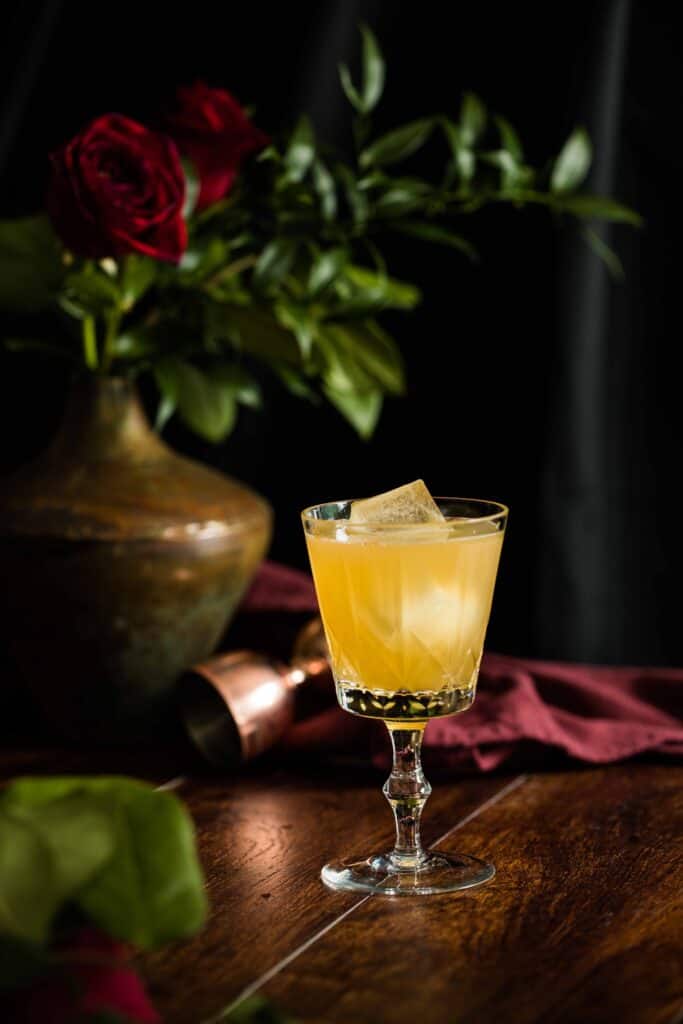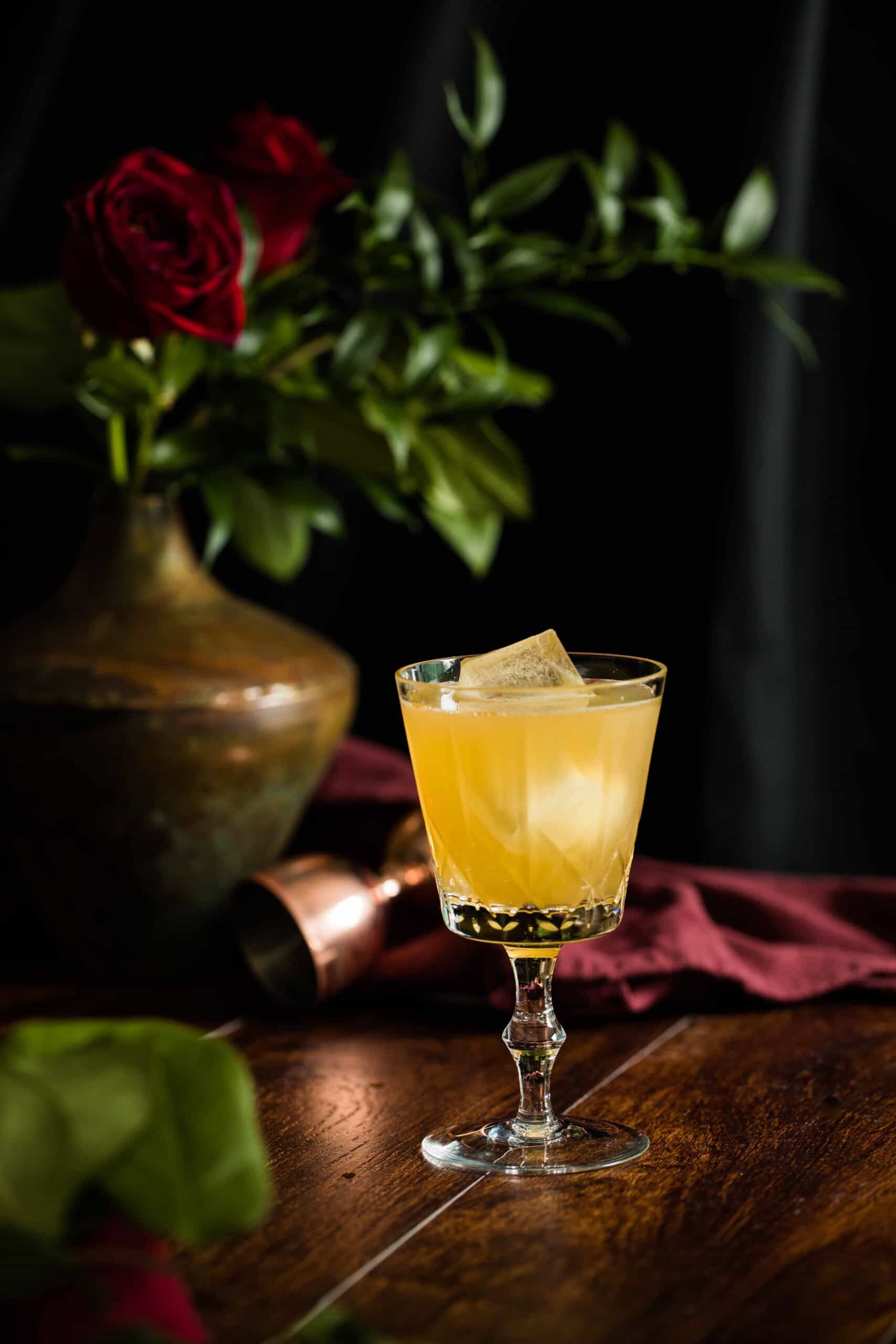 Rose Ward 23
A floral riff on the classic Ward 8 Cocktail including Rose Cordial and Lavender Bitters!
– Difficulty: Intermediate
Ingredients
2

oz

Rye

Canadian Club 100% Rye used here

1/2

oz

Lemon Juice

1/2

oz

Orange Juice

1/3

oz

Rose Cordial

3

dashes

Nickel 9 Lavender Bitters
Instructions
Add all your ingredients into a shaker filled with ice. Give this a good shake.

Double Strain over large ice cubes into your glass (ice in your glass is optional).
Want to find more classic cocktail recipe inspiration? Head over to this link here for details!