This cocktail was a legitimate love at first sip. I'll typically make a cocktail and enjoy it, but I'm good to move on to the next one. But with this Cachaca, Cherry Coconut Cocktail, I want more, SO MUCH MORE! This combines a surprising mix of flavour, including some Fino Sherry that was very important to this cocktail. Ready to taste this the new drink of summer? Read on!
What's #NoDrinksWasted?
After a fun year of #DrinkYourGram on my IG, I wanted to create cocktails with you in mind. Many of you likely have random bottles or ingredients around the house that you don't want to waste, and I wanted to solve your problems by getting rid of some of that inventory. For this week, I had a lot of great entries that I wanted to shake up, but @Josokim reached out with more than just one! Of her list was Cherry Heering, which is definitely a bottle that hangs out on my bar. It's rare that I mix with Cherry so I decided to mix with this and love this Cherry Coconut Cocktail.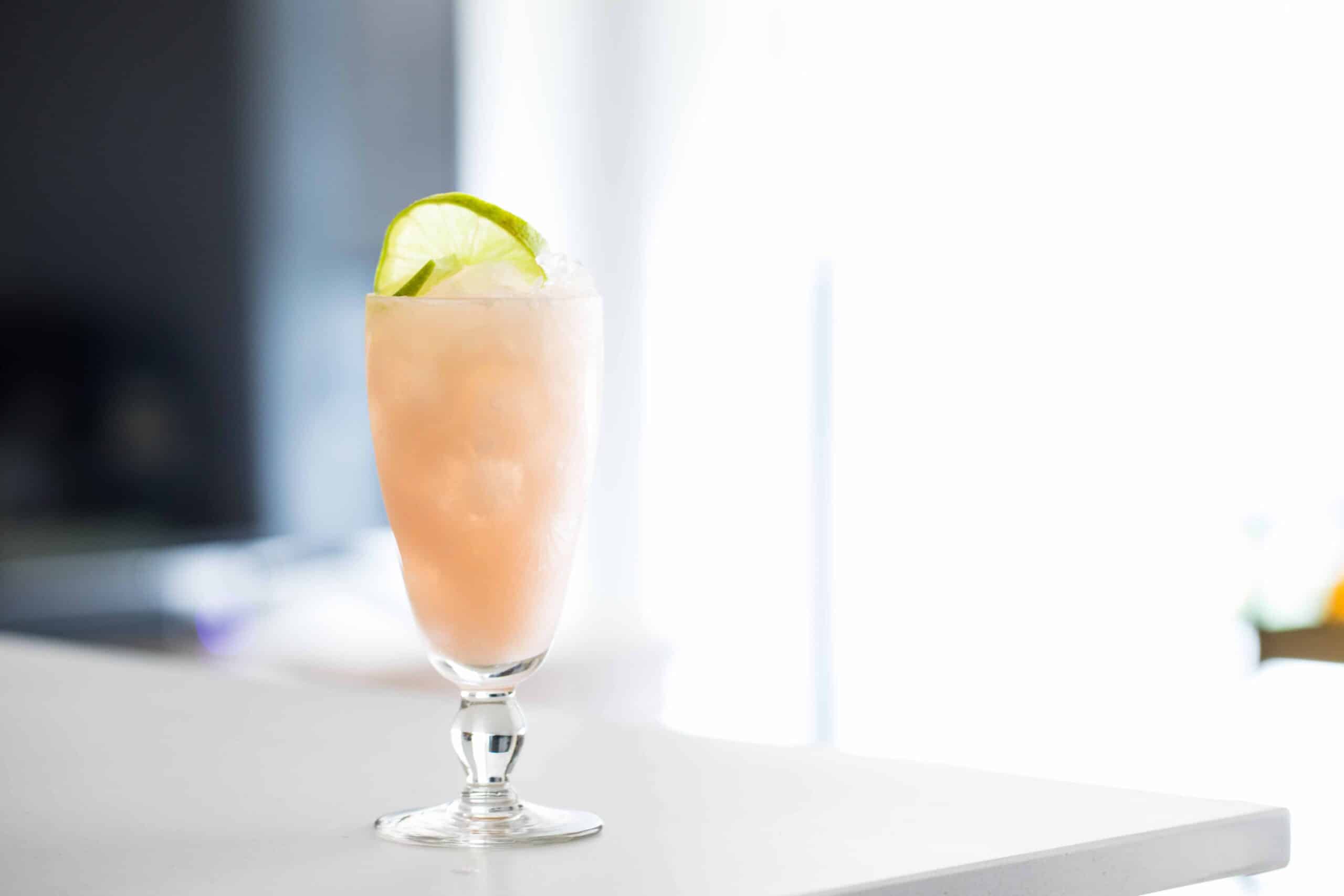 Why Cachaca?
There's so many directions I could have gone with when mixing with Cherry Heering. I could have used Gin as the base to make a nice long drink, or stirred it up in a spirit forward cocktail like a Manhattan. I think this time around I simply wanted to use something in the bar that doesn't get used often. With that new bottle of Avua Plata Cachaca on my bar, I was tempted to use that.
For this cocktail, if you don't happen to have Cachaca, you do have options for substitutions. Now as much as I love Cachaca and it's hard to replace that flavour, this drink could work well with a London Dry Gin, or Rhum Agricole. You can even go Vodka with this mix, which will bring out the other flavours in this Cherry Coconut Cocktail.
Fino Sherry
I knew I wanted to have a bitter component to this cocktail. With the Coconut Syrup and Cherry Heering Liqueur, I wanted some bite to this cocktail. With that said, that's where the Fino came in. Fino Sherry offers that dry, funky taste that when split can be the perfect cocktail. I'm not one who loves to sip Fino on its own, it's a bit overwhelming. Give me an Oloroso or Amontillado ANY DAY, but the Fino I need to mix in a way.
I wouldn't replace this with anything else. There's truly nothing quite like Sherry and I think everyone should be experimenting with this bottle. Plus you have a ton of affordable options! For this Cherry Coconut Cocktail, I used Lustau's Puerto Fino.
Coconut Syrup
Ever since I started using Real's Coconut Syrup over Coco Lopez, I'm finding it so easy to use it in cocktails. Plus it doesn't need precious fridge space once opened. You can shop on Amazon for this product, I find it's readily available so PLEASE grab this.
If you can't seem to find either or, pick up a decent Cream of Coconut and use that instead. You may have to play around with the ratios a bit and add more or less citrus, but at least you have options.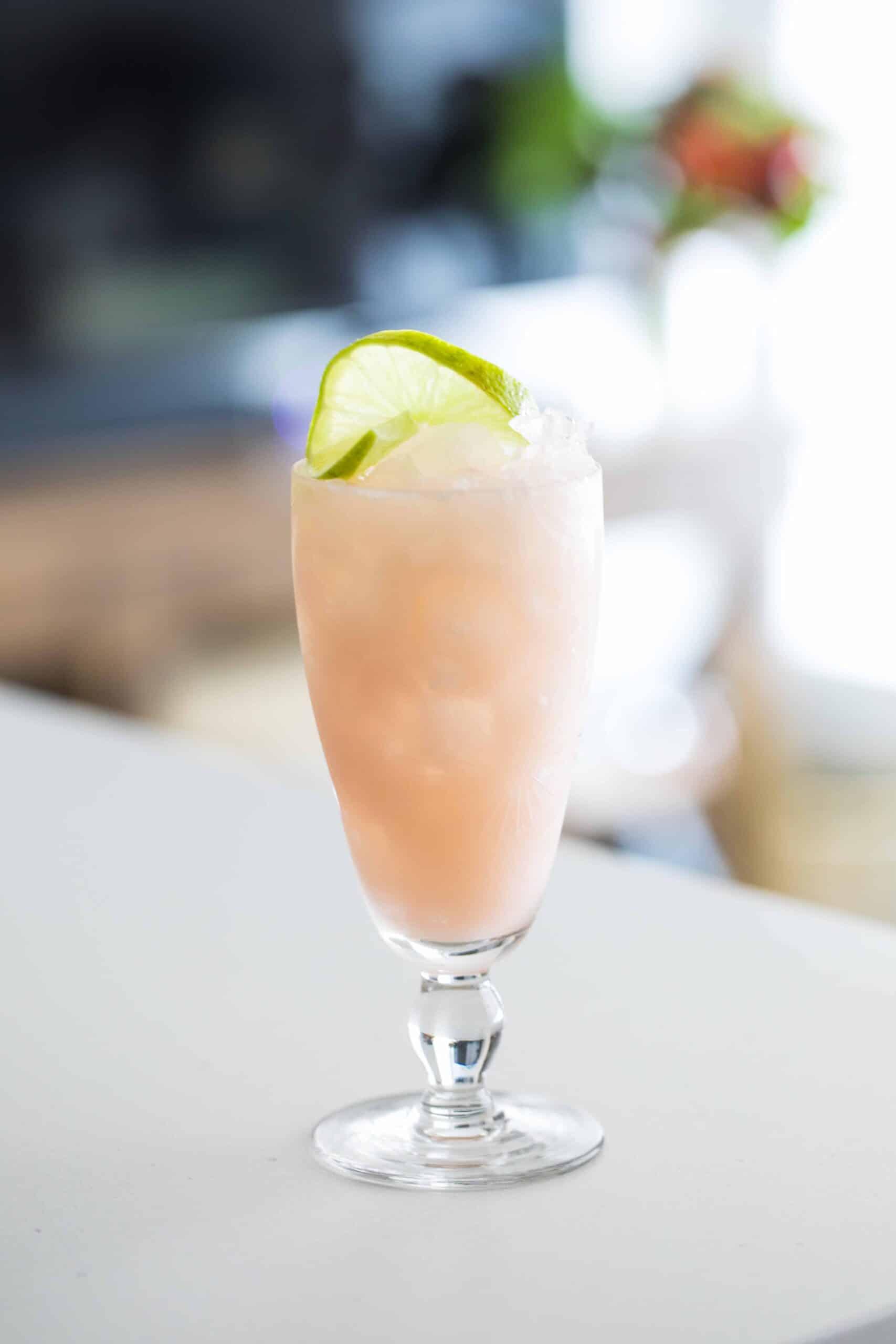 Triple C's
Featured is a delicious Cachaca, Cherry and Coconut Cocktail mixed with Fino Sherry and freshly squeezed lime juice for the ultimate summer imbibe.
– Difficulty: Intermediate
Ingredients
1

oz

Cachaca

Avua Plata used here

1

oz

Fino Sherry

Lustau's Puerto Sherry used here

1/2

oz

Cherry Heering

3/4

oz

Coconut Syrup

Real's Coconut Syrup (Cream of Coconut)

3/4

oz

Freshly Squeezed Lime Juice
Instructions
Add all your ingredients into a shaker and give this a short shake.

Strain over cracked / semi crushed ice and top with optional lime wheel or mint sprig.