I don't think I've been this excited for an Ice Cream Boozy creation for a while, and this made all my failed attempts the past few weeks worth it. Today, I'm showing you how Olive Oil, Lemon and Gin come together in the ultimate #IceCreamSundazee creation. Curious how Gin & Lemon Olive Oil Ice Cream will taste? You'll get all the details below!
After a couple weeks of some serious struggles trying to nail a recipe for another #IceCreamSundazeee creation, I finally landed on the grand daddy of recipes. If you LOVE olive oil, and you don't even have to love olive oil to appreciate this, you will love this boozy ice cream creation.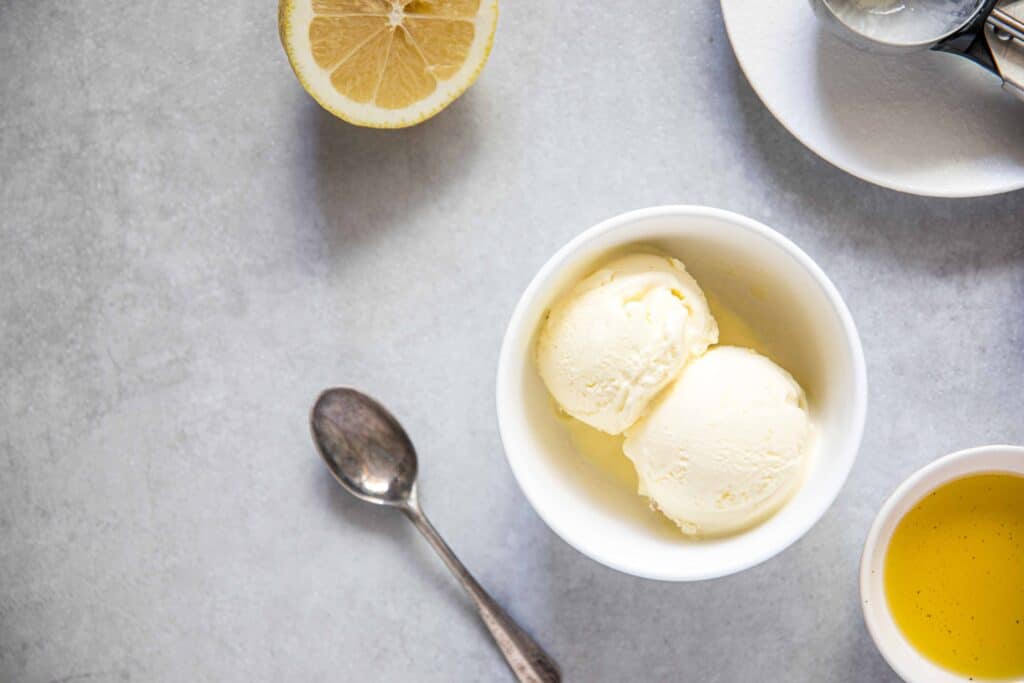 Choosing your Gin
So with this particular Lemon Olive Oil Ice Cream flavour, you need something that's punchy with the juniper so it comes through. The reason is that you have to be quite careful with the ratio of alcohol to ice cream to allow it to freeze. Therefore the more we can extract from the least amount of volume is a win. A good London Dry or Plymouth would go a long way. For this, I brought out the classic London Dry of Beefeater.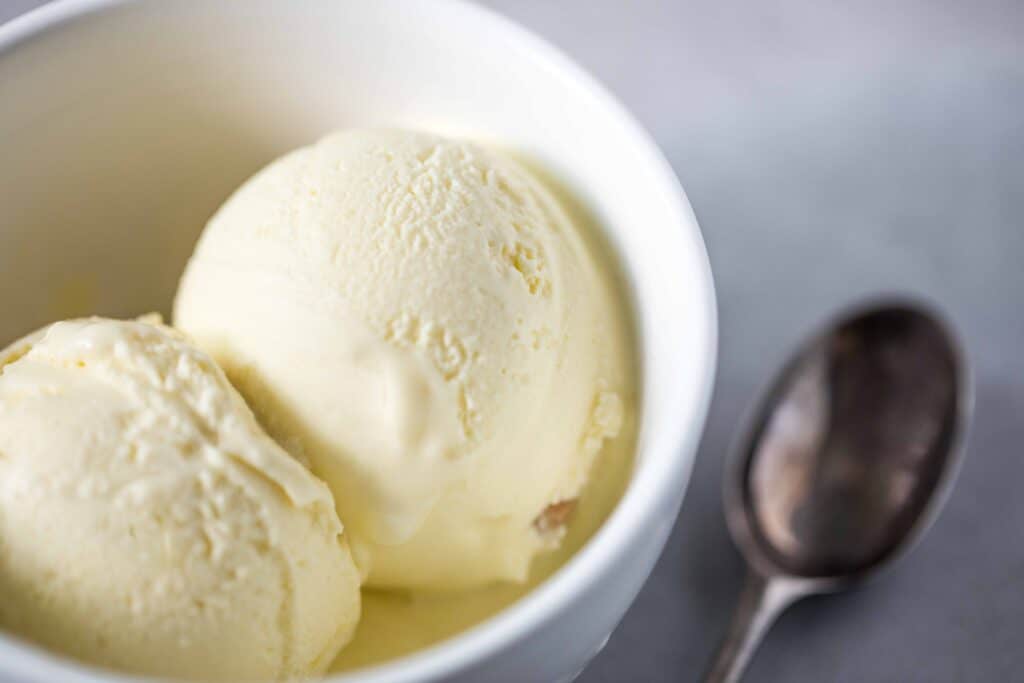 Choosing your Olive Oil for this Lemon Olive Oil Ice Cream
It's taken me a long time to appreciate how far a good EVOO can go. That's thanks to Yotam Ottelenghi for the heavy Olive Oil use, but I get it. So when I first discovered the concept of Olive Oil Ice Cream, I was all sorts of excited! You just need to try and grab a high quality EVOO and something with a bit more fruity notes if possible. PSST, no one should object to infused Olive Oil flavours too!
Infusing flavour into your Olive Oil Ice Cream is easy. Most citruses work, even some herb infusions would go a long way (I see you basil). Big shout out to the Perfect Scoop book by David Lebovitz for providing a great base to reference and I adapted from there. Curious how it's made? Details are all below!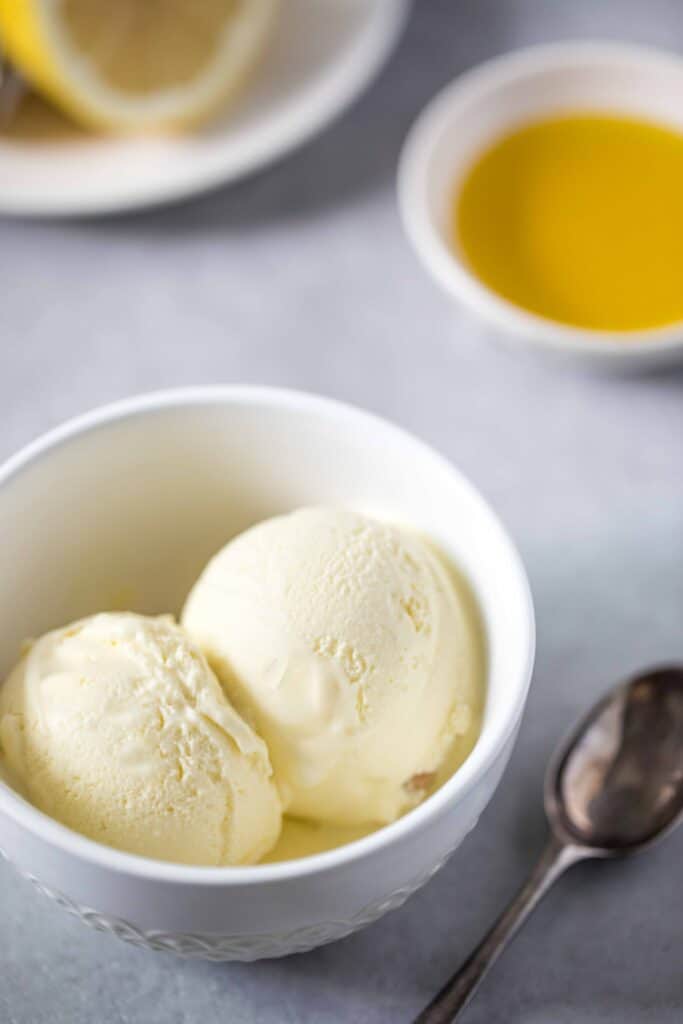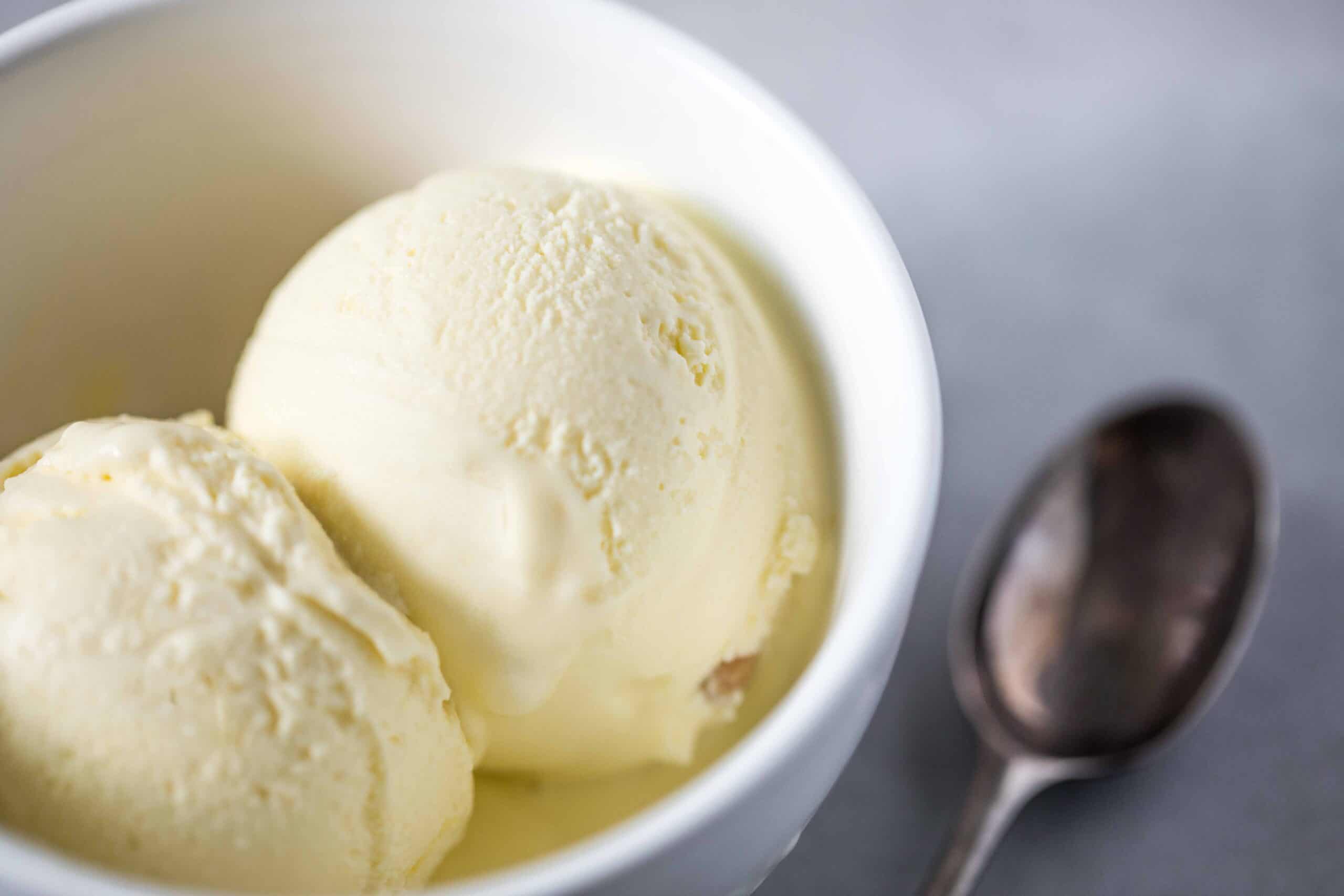 Gin and Lemon Olive Oil Ice Cream
An outstanding Gin and Lemon Olive Oil Ice Cream, most important thing to note: go with a quality Olive Oil!
– Difficulty: Intermediate
Ingredients
1

cup

Whole Milk

1

cup

Heavy Cream

6

Egg Yolks

2/3

cup

Granulated Sugar

1

Lemon Zest

1.5

oz

Lemon Juice

4

oz

Gin

1/2

cup

Extra Virgin Olive Oil

Good Quality, something fruit preferably

1

pinch

Salt
Instructions
In a medium saucepan, warm milk, sugar and salt just before it reaches a boil and sugar is dissolved. Take off stove.

Pour Cream into a large nonreactive bowl with a fine mesh strainer sitting on top and set aside.

Grab a medium bowl and whisk your egg yolks. Add 1/3 of the warmed mixture into the egg yolks constantly whisking.

Bring your medium saucepan back to the stove and warm up, whisking in the egg yolks while constantly whisking until the mixture slightly thickens. Will stick to the back of the spoon. Do this over low-medium heat.

Remove from heat immediately, and pour warm mixture over fine mesh strainer.

Stir in Lemon Zest, lemon juice and gin. Pour Olive Oil and whisk constantly until combined. Allow this to sit on an ice bath and stir to bring back to cool temperatures. Cover and chill in the fridge for at least 4 hrs (until it is completely chilled).

Follow Ice Cream Machine instructions to finish off the ice cream.