This holiday, I asked my community what they would like to sip this Christmas morning. This came with a resounding HELL YES for a mimosa, which is exactly what I'm showcasing today. Now this cocktail was created for the holidays, but you can shake this up any time of the year! With the votes leaning towards a mimosa, I dressed up this cocktail to include a little bit more. Mixed with Brandy, fresh ginger, pear juice and sparkling wine, you'll love what this Pear Mimosa will bring to your brunch game.
To Brandy or not to Brandy
Here's the tea, this Pear Mimosa cocktail can be as sophisticated as you want it to be. Now I love brandy in a bubbly cocktail, hence the legendary champagne cocktail is typically made with Brandy, sugar and bitters. But if you really don't care for brandy or don't have it around, experiment with whisky or aged tequilas. Or you can completely opt out of liquor and use juice instead. Simply increase the juice ratio and maybe add a dash or two of spiced bitters to help make this more festive.
Why Ginger and Pear?
Because why not?!! Pear and Ginger is just some of the flavours I love in the winter months. I decided to mix with Pear Juice instead of Nectar for this Pear Mimosa. With that said, I had to add a bit of sugar to the mix as well. You can use pear nectar if you'd like, I would just make sure to double strain before topping with sparkling wine for this Pear Mimosa.
Choosing your Sparkling
I always go dry with my bubbly, because than I can control the sugar in the entire cocktail. If it's already sugary, I find it's more difficult to adapt to my preference. Remember, it's just like salt. You can ALWAYS add more, but taking it out is much more difficult to balance. The Sparkling wine I used here is from a local winery here called Tawse, and their Sparkler which you can find here.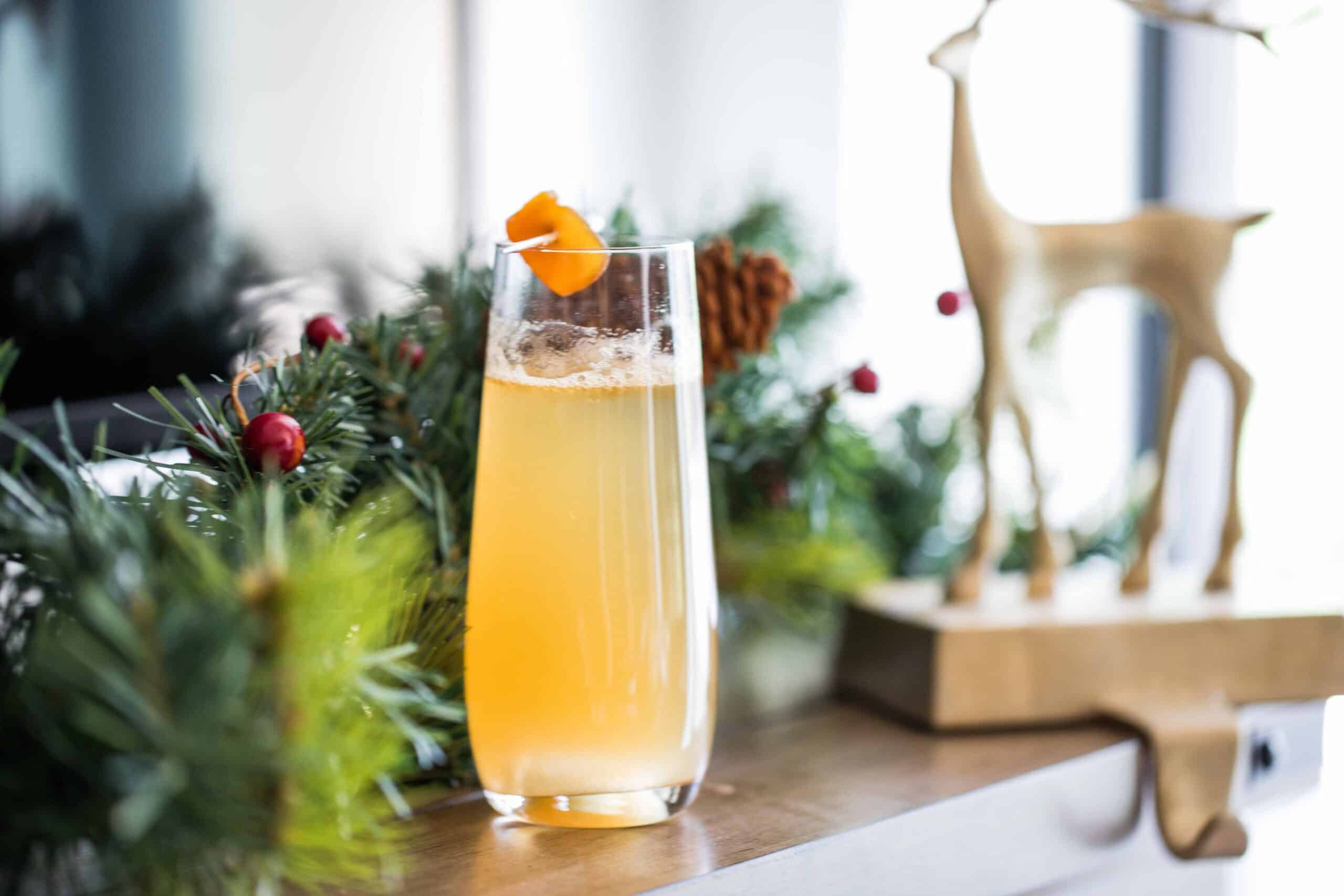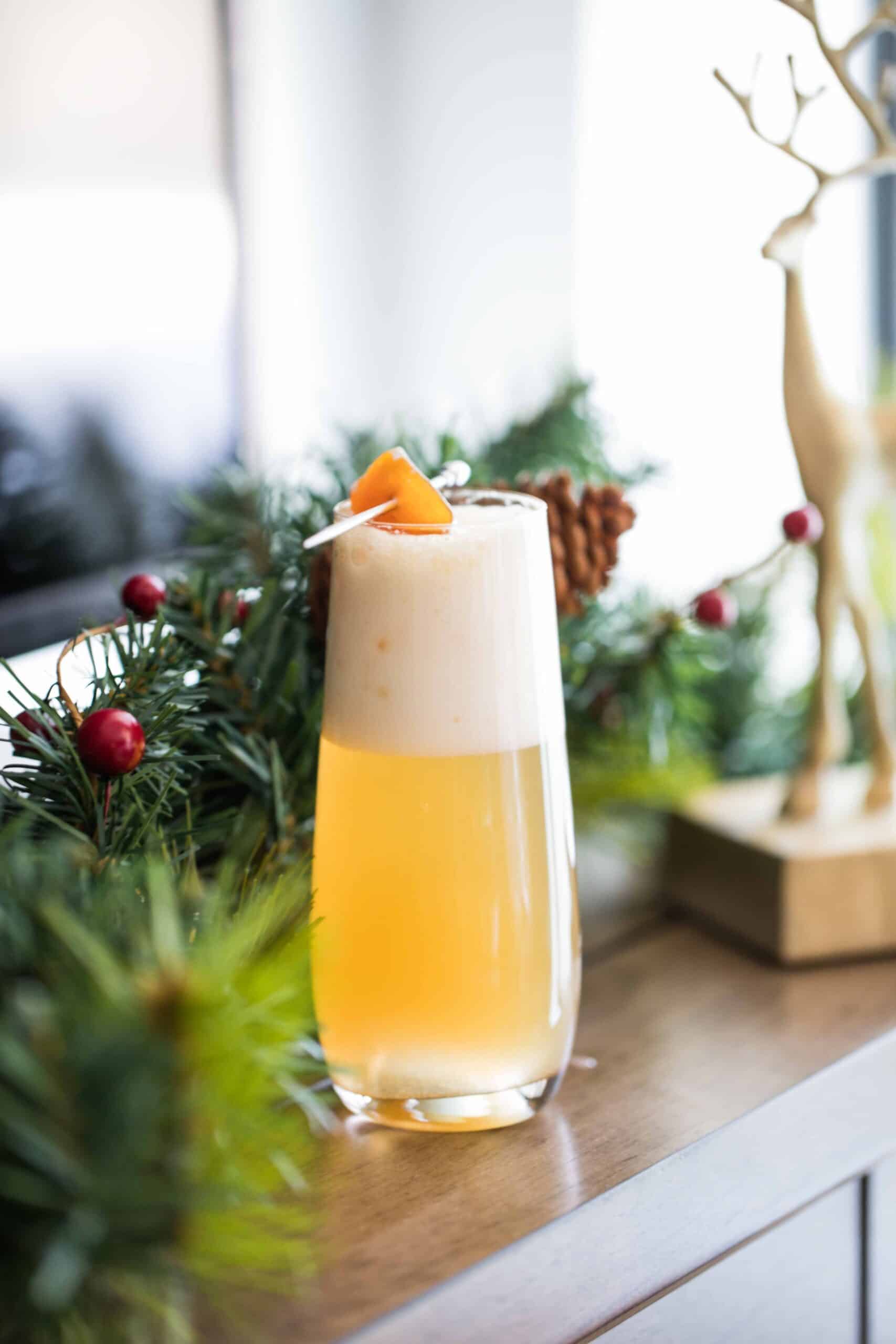 Ginger Pear Mimosa-ish
The perfect bubbly cocktail to start off your brunch or any time of the day!
– Difficulty: Intermediate
Ingredients
3/4

oz

Brandy

Hennessy used here

3/4

oz

Honey Syrup

1 part water to 1 part honey

3/4

oz

Pear Juice

4

thin

slivers of Ginger (1 inch)

3

oz

Sparkling Wine

1

Candied Ginger

For Garnish
Instructions
In a shaker, add your ginger slices, Brandy, Honey Syrup and Pear Juice. Add a handful of ice and give this a vigorous shake.

Strain into your flute glass and top with Sparkling Wine or Champagne. Garnish with Candied Ginger.
Looking to find more bubbly cocktails? Make sure to head over to this link for inspiration.