If there had to be a cocktail that would boost your immune system, this would be it. See how Jack Daniel's saves the day with this delicious imbibe combining their Single Barrel Select, fresh lemon, Ginger and shrubs!
NOW first and foremost – I am not saying this is the cure to the Coronavirus, nor will it actually boost up your immune, considering alcohol does the opposite. But are the ingredients great on it's own? You bet! Will this cocktail help your sanity during the COVID-19 pandemic? In moderation, Hell YA. It's also the result of this week's #DrinkYourGram where you voted for a cocktail to keep sane and healthy during this crisis. Want to see how this imbibe is made? Check out the results below!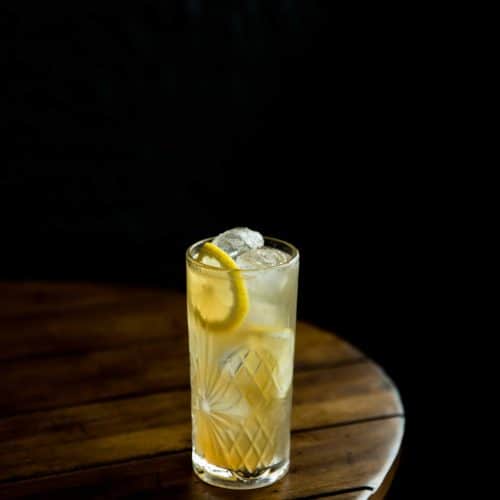 Jack & Rona
Jack Daniel's saves the day with this delicious imbibe combining it's Single Barrel Select, Fresh lemon, ginger and Strawberry Mint Shrub!
– Difficulty: Intermediate
Ingredients
1.5

oz

Jack Daniel's Single Barrel Select Whisky

1/2

oz

Lemon Juice

1/2

oz

False Ox's Strawberry Mint Shrub

*

1/2

oz

Honey Syrup

1:1 ratio

1

oz

Ginger Beer
Instructions
Fill your Collins Glass with ice.

Grab a shaker and fill with ice and all ingredients (except Ginger Beer). Shake and strain over fresh ice in Collins Glass.
Recipe Notes
*False Ox is a great local brand here in Toronto, offering unique Shrub recipes for any cocktail or Spirit Free Beverage! I chose the Strawberry Mint Flavour, but you can easily adapt it to something else or make up a unique shrub at home. I feature a special Blood Orange Ginger Shrub on the website that you can easily make at home and find the recipe here!