Todays inspiration comes from someone very new to my Instagram feed. He brought fresh new eyes and ideas that I've been meaning to experiment with for some time now. The cocktail I'm featuring today is a play off one of Jake Parry's (@Jake_brews) cocktails. It's a stunning combination of a beer reduction, with gin, lime and cranberry. I had to make some adjustments, but I'll be explaining all that shortly.
First off, I just want to thank Jake. You reminded me how much I used to always love beer and finding unique ways to throw it into a cocktail. Unfortunately, due to limited resources and what's available in Ontario, I didn't have a lot of the items listed in his cocktail. Just so everyone knows Jake's original cocktail, it was a mixture of McClintock Distilling Forager Gin (sounds amazing by the way!) with a Juniper IPA Syrup which he made with Juniperus, a beer from Checkerspot Brewing (MY KIND OF BEER!). That and mixed with some fresh lime and cranberry, with rhubarb bitters and soda, this cocktail sounded like a dream.
Unfortunately, I didn't have two of the main components with this cocktail. So instead, I made myself a version unique that's unique to Ontario but still holds true to the integrity of your cocktail. I hope you love it as much as I did, and again thanks for the amazing inspiration.
---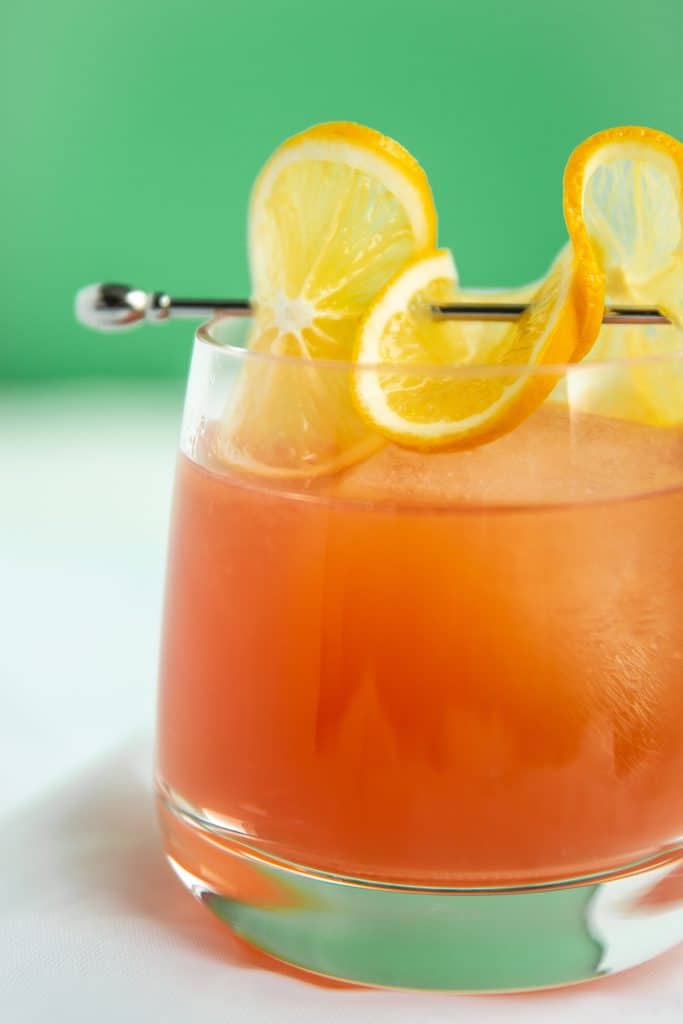 ---
So what did I do differently? Well seeing as I had no IPA in the house (I know, shame on me), I rummaged around to find something with a very distinct profile. That is when Collective Arts fell into place. I've always been a big fan of Collective Arts Brewery, made here in Hamilton Ontario. The Saint of Circumstance is what got me hooked on their products, and I've never been disappointed by their lineup. Sometime ago, I had picked up a unique wheat beer, made from malted wheat. This is called a GOSE beer. I had NEVER heard of it before which got me all sorts of intrigued, PLUS it's infused with Coriander and Pink Himalayan Salt! Who would turn that down? As soon as I found this beer on my bar, I knew I wanted to reduce this down in a cocktail, just as Jake did. To get access to this reduction, just follow this link attached. When it came to deciding on a gin, he went with a crisp style that I knew Scotland's Caorunn Gin could match.
---
---
Since I didn't end up using an IPA, nor did I have the McClintock Gin, the profile was becoming quite delicate so I restructured the cocktail. I omitted the soda, and decided to make a sharp and tasty short sipper that I paired with a touch of aperol with fresh lemon instead of lime. The rhubarb bitters played a key role in binding all the flavours together to this harmonious cocktail that you see featured here. I can't believe how long it took me to do a beer reduction, and believe me when I say you will be seeing a lot more of it! So once again, thanks Jake for putting the effort and tagging Liquid Culture, for following my dream, and I hope you enjoy this sip as much as I did!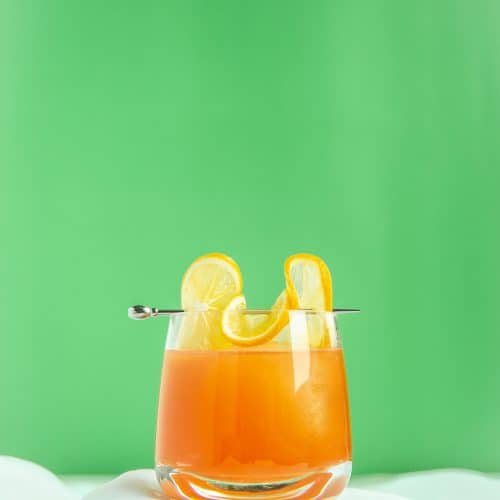 Jake Shake - Gin, Aperol and Gose Beer Cocktail
An inspired cocktail by @jake_brews that combines Caorunn Gin, Aperol, Gose Beer reduction with fresh lemon, cranberry and rhubarb bitters.
- Difficulty: Intermediate
Ingredients
1.5

oz

Caorunn Gin

3/4

oz

Aperol

1

oz

Gose Beer Reduction

Collective Arts Used Here

1/3

oz

Freshly Squeezed Meyer Lemon

1/2

oz

Cranberry Juice

3

dashes

Rhubarb Bitters
Instructions
In a cocktail shaker, pour all ingredients, fill with ice and give this a hard shake.

Double strain into chilled coupe glass.
Recipe Notes
To access the Gose reduction recipe, make sure to follow the link attached.