One of the reasons I love making smoothies or fresh juices is because I can usually add vegetables to the mixture that I normally can't stand on it's own. That's right, I hate Kale.
Correction, hate is a strong word, but I just really, REALLY don't care for it. But we all know that those bitter leaves are good for our bodies, and I never get enough of them, so this is my way of tricking myself to enjoy it. The pure clear spirits are recommended if you plan to add alcohol to the mix, such as Vodka or Tequila. I find that Rye pairs well with blueberries, so that could be something you experiment with as well.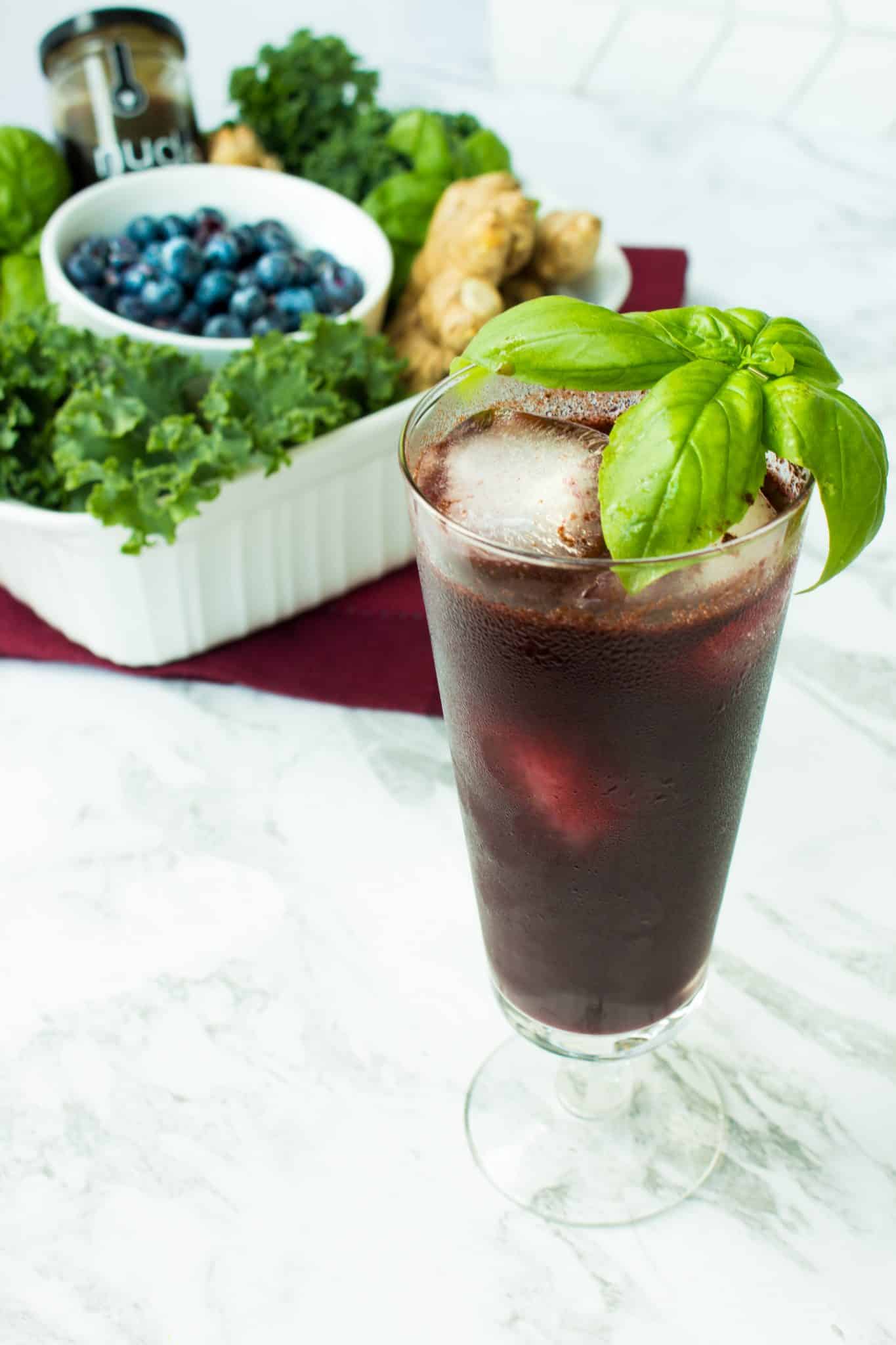 Berry Kale
A berry blend to add to your juice collection
Difficulty: Easy
Ingredients
1

cup

Blueberries

10

leaves

Mint

destemmed

10

leaves

basil

destemmed

1

inch

Ginger

peeled

1

cup

Pure Cranberry Juice

1

tbsp

Honey

1

cup

Kale
Instructions
If using a juicer, combine all of the above

If using a blender, make sure to blend and strain through a fine strain mesher
Recipe Notes
This recipe yield 2 Cups of Juice, so make sure to keep that in mind.
If you can't find pure fresh cranberry juice, then make sure to adjust the honey content in this recipe, otherwise it will just be too sweet and goes against everything healthy here.
In terms of cocktails, this doesn't have to be the only juice incorporated. Simply add some soda or tonic to spritz up the mix. I found this cleansing and refreshing on its own so I opted out of the additional soda in the photo above.