When I tell you this is your new Sangria of Summer, believe it. This Limoncello Sangria is the perfect companion to your summer plans and is INCREDIBLY easy to re-create at home. Using overproof rum (a must), Pineapple Juice, fresh lemon and of course Rossi d'Asiago Limoncello. This is a can't miss here!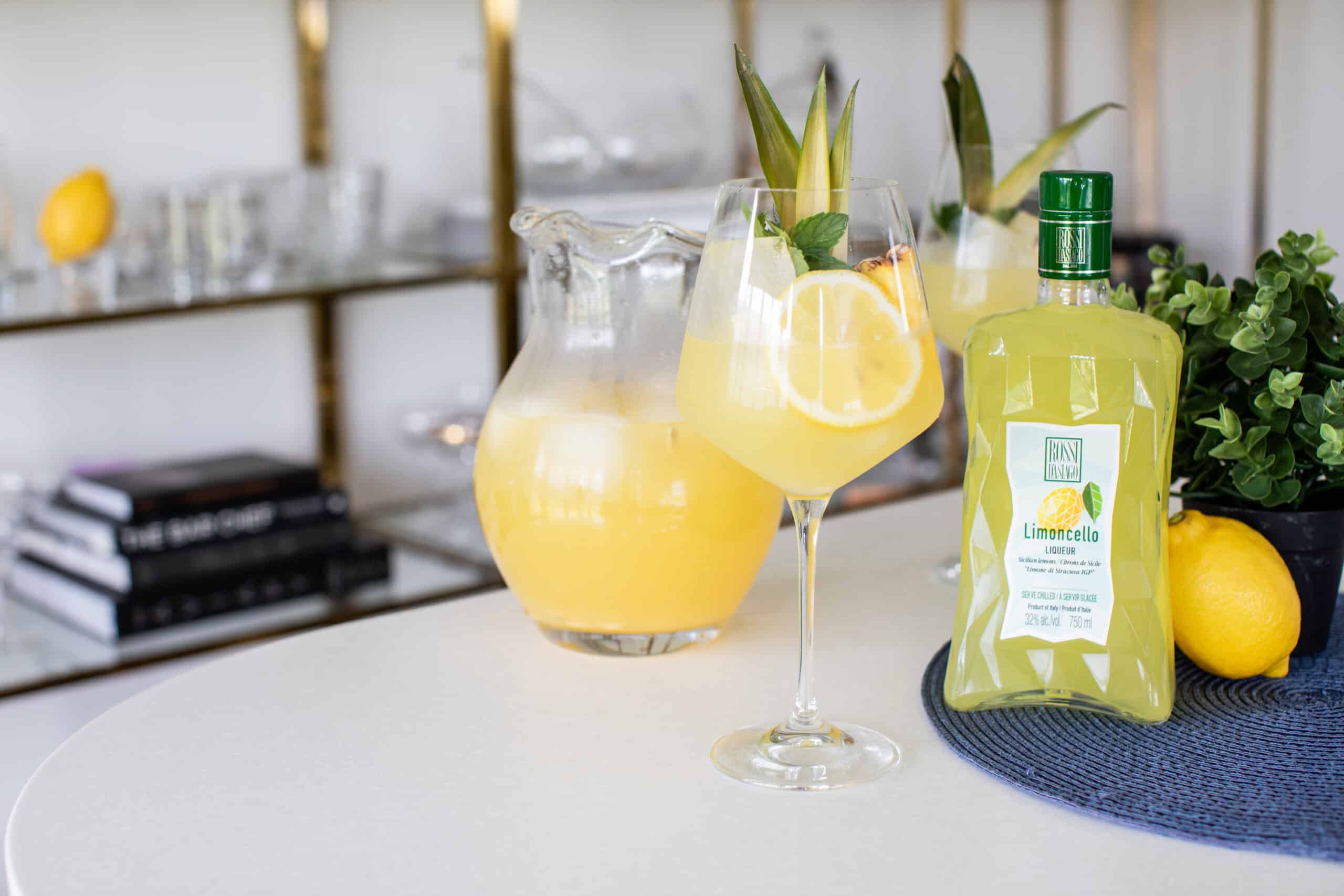 Building your Limoncello Sangria
I wanted to make sure your Summer Cocktail game was easy, approachable and unique. This Limoncello Sangria does just that. But there are a couple ingredients that I will be a bit strict about, ensuring that this Sangria is as delicious as I'm saying.
First, I have to mention the Limoncello that's being featured here, which is Rossi d'Asiago Limoncello. I'm picky with my limoncello's because I want to make sure they're coming from real Lemons (and in this case, beautiful Sicilian lemons) using natural ingredients. I love this brand and it's been pretty obvious this summer.
With that said, we also have the Overproof Rum! PLEASE do not try to substitute any other style of rum here. You will end up with a VERY different Sangria. If you're wondering what overproof rum to use, I love bringing out the Wray n Nephew here. It's an ingredient I've been using in my cocktails a lot more lately, and just a STAPLE for my bar at home.
Choosing your Wine
You do have flexibility when it comes to the wine being used for this Limoncello Sangria. For me a dry Pinot Grigio does just the trick, but I wouldn't object to a New World Riesling (Ontario has some fantastic ones folks!) or Sauvignon Blanc for this recipe as well.
Lastly, the Grapefruit Soda you have some flexibility with. But if you'd like to know the brand I used here, that would be Ting Grapefruit Soda. It's fantastic, and since I was bringing out the Jamaican Rum, it made sense to bring out this Jamaican Soda.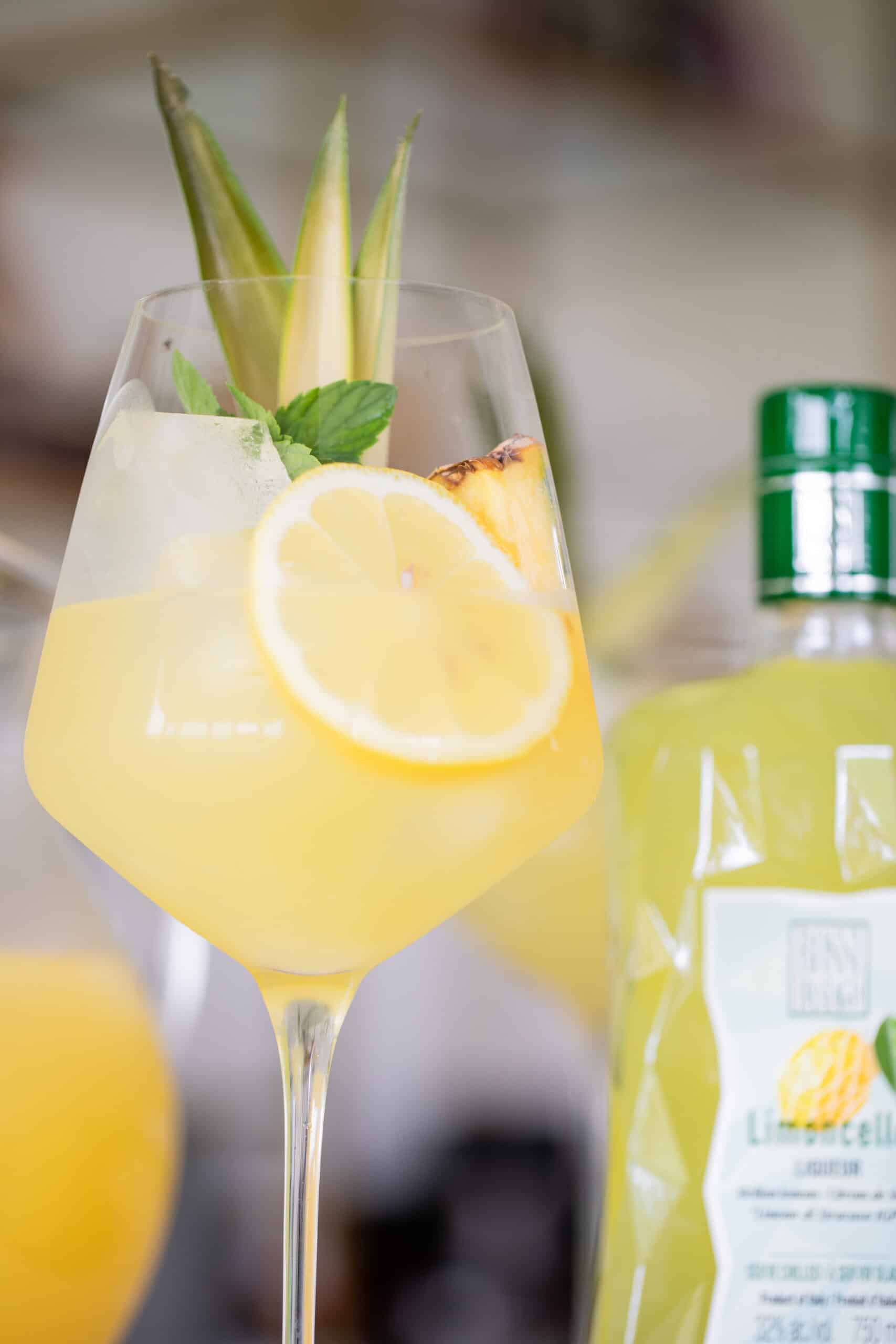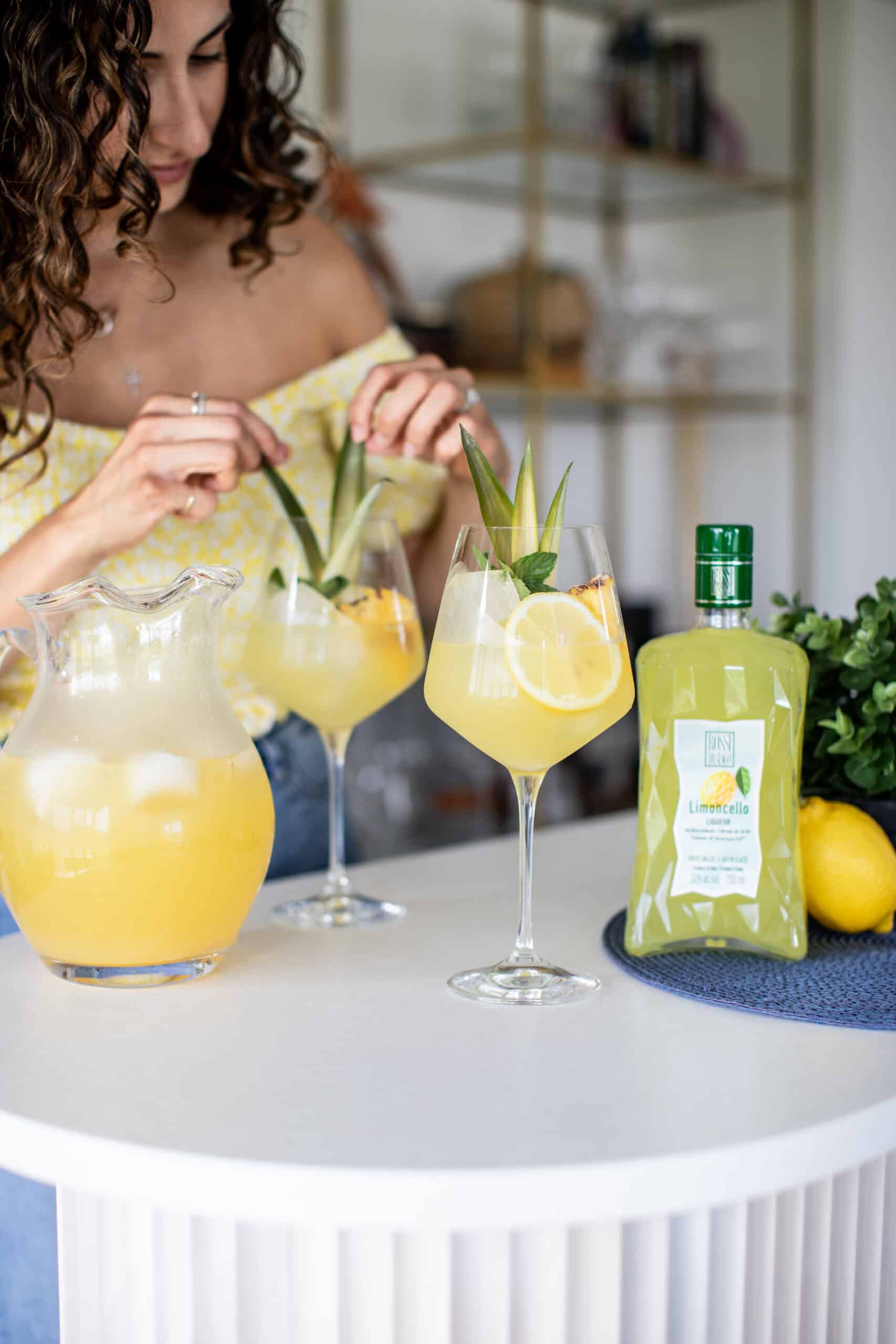 Limoncello Sangria
This Limoncello White Wine Sangria will be your new favourite Sangria for summer this year! Combining overproof rum, pineapple juice and of course, Rossi D'Asiago Limoncello.
– Difficulty: Easy
Serves approximately 4-6 people.
Ingredients
3/4

cup

Rossi d'Asiago Limoncello

3

oz

Overproof Rum

1.5

cups

Pineapple Juice

2

oz

Lemon Juice

3 to 5

oz

Grapefruit Soda

1

bottle of Pinot Grigio
Instructions
Add all your ingredients into a pitcher.

Fill your pitcher with ice and stir.

Once you're ready for each individual serving glass, make sure to top it off with all your favourite garnishes to give it some extra flavour!
Want to find more Limoncello inspired cocktails? Follow HERE for all the inspiration!