Summer 2023 is raining Limoncello, and this Margarita is truly something else thanks to Rossi D'Asiago Limoncello! I love this recipe because it's so easy to shake up, using products that you likely have or at least accessible, and most importantly, delicious. If you aren't already on the Limoncello Margarita game, you're going to love this cocktail. So let's get to it!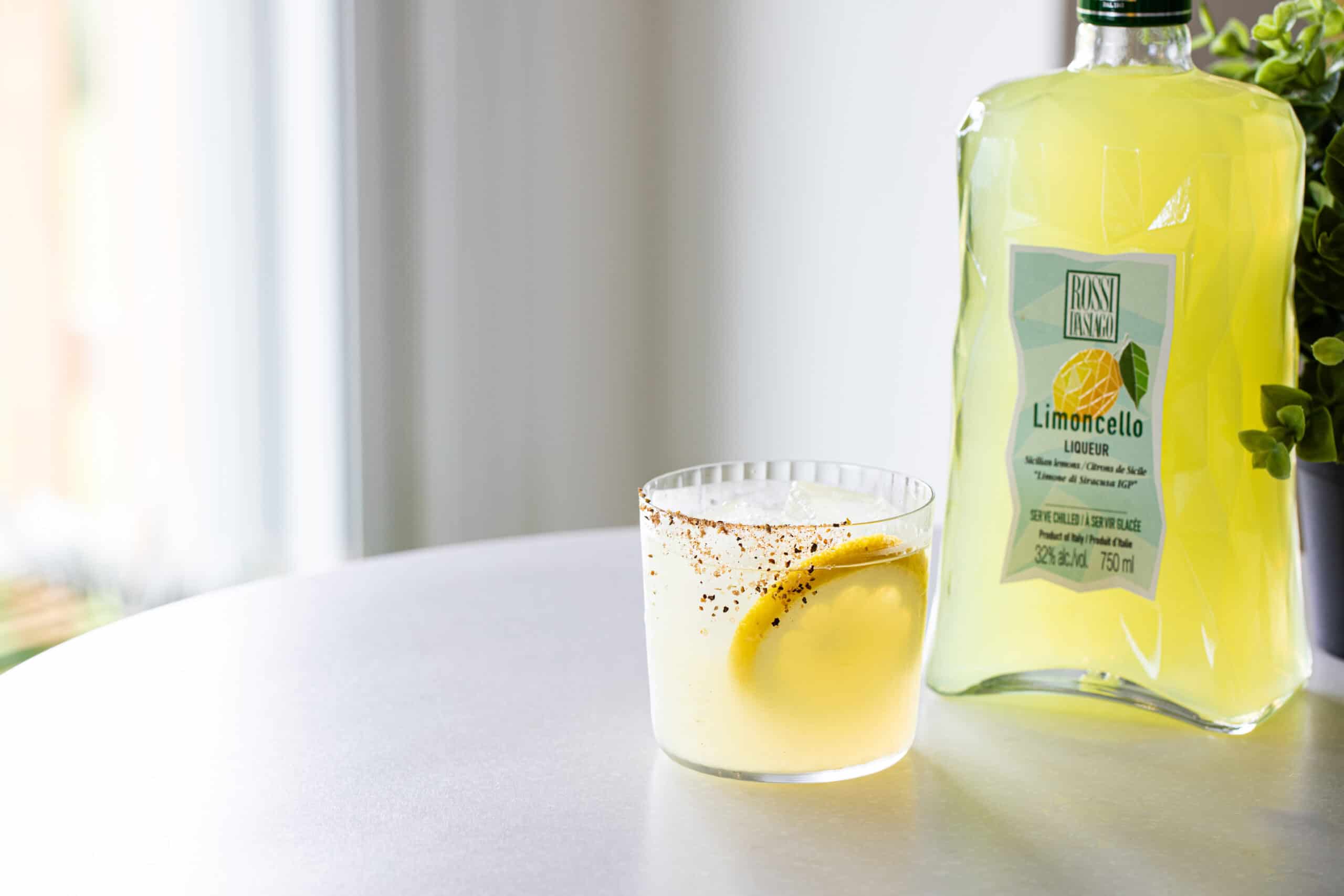 Choosing Your Limoncello
Full transparency, I've partnered and worked with Rossi D'Asiago Limoncello for a couple years now. I first sought them out, in need of a delicious Limoncello here in Ontario and I'm grateful for this team. We don't have too many options here in Ontario, but what we have here is a gem. Using only 100% Sicilian Lemons, you're in good hands with this product.
With that said, if you make your own that you LOVE, use what you have! Just be mindful of the sugar levels in your Limoncello. You may have to adjust the citrus or sugar in the final Limoncello Margarita recipe to your preference.
Choosing Your Tequila
I was tempted to go with a Blanco Tequila for this Limoncello Margarita. Instead, I decided to lean towards the spices of a Reposado that offer a bit more and I thought would pair nicely with the Limoncello. I just think about how well oak, and Bourbon whiskeys work with Lemon, hence my tequila of choice.
Of course, if all you have is a Blanco, it will still go a long way and will be very tasty. Use what you've got and try to support the brands.
Building the rest of Your Limoncello Margarita
So we've got the two main components covered, now let's address the rest. Because this is a Limoncello Margarita, I really wanted to pair it off with lemon. Obviously Lime is traditional, but we don't really have a traditional Margarita here.
Let's talk about that DELICIOUS Lemon Pepper, Salt, Cinnamon rim! So this was something I just threw together at home. I grabbed some lemon pepper from Bulk Barn, mixed in a touch of sea salt with a nice bit of cinnamon. I particularly love the cinnamon component in all this because it will really compliment the Reposado that you use!
Important reminder, only rim part of your glass with a Margarita (unless you love a salty Margarita).
Lastly, the Limoncello is a liqueur, so we've got our sweetness covered. Thing is, sometimes a liqueur doesn't have that roundness I'll get from a simple syrup or agave, and I just need a touch to really complete the cocktail. Give it a try and see what you prefer (with or without agave). And I leaned towards agave, since we are working with an Agave spirit. You could of course use Simple Syrup (I'd go with a 2:1 ratio here), and a little goes a long way in balancing your cocktail!
Now that you've got all the info, let's get to shaking this cocktail! If you'd like to see how this Limoncello Margarita is shaken in video, you can check out my socials HERE.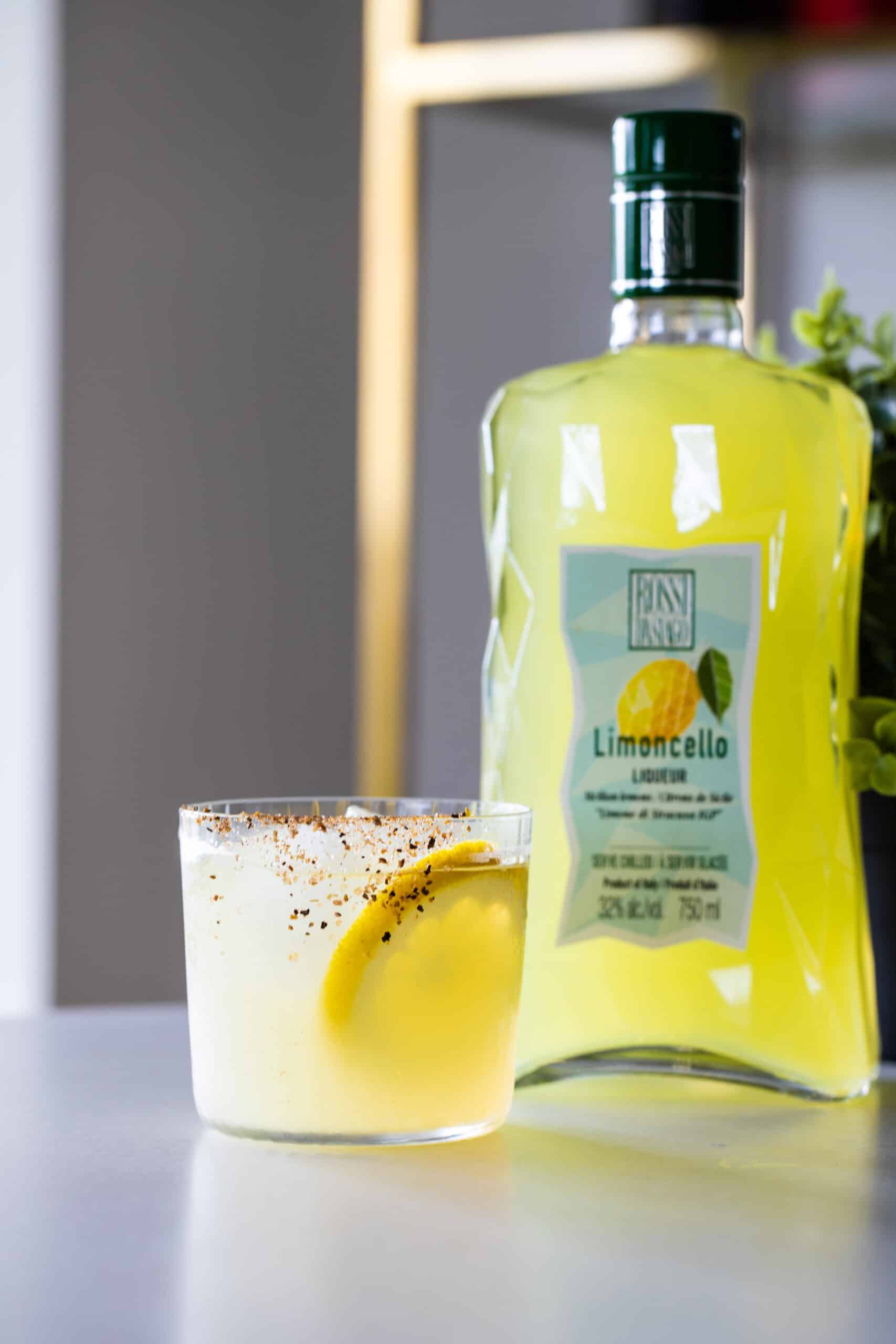 Limoncello Margarita
A refreshing twist to the Margarita that features Rossi D'Asiago Limoncello.
– Difficulty: Intermediate
Ingredients
1

oz

Reposado Tequila

1

oz

Rossi D'Asiago Limoncello

1

oz

Lemon Juice

freshly squeezed

1

bar spoon Agave Syrup

Lemon Pepper

Salt and Cinnamon Powder (for rim)
Instructions
Prep your glassware first by Rimming with Lemon Pepper and Cinnamon Salt rim. Set aside and grab your shaker.

Fill with all your ingredients, fill your shaker with ice and give this a vigorous shake. Strain over fresh ice in prepped glassware.

To make the Lemon Pepper, Salt and Cinnamon rim, combine 3 tbsp Lemon Pepper, 1 tbsp Sea Salt, and 1.5 tbsp Cinnamon Powder