For me, if I'm not working with like-minded and passionate business owners, than I know I'm doing it wrong. This cocktail would have never come together if I didn't believe in the vision and products coming out of Toronto's False Ox group. It's already difficult enough to get your product to stand out from a saturated market, but the guys at False Ox have to educate the masses too! I'm always here to spread a little love and education in the beverage world, and I plan to do that with a combination of their Mango Lime Shrub, Basil, Sugar and Bubbles!
If you're new to Liquid Culture, you may not have followed my very real obsession with Shrubs. I get so many confused looks when I bring up the topic of shrubs, because no one seems to believe that drinking vinegar can actually be tasty. Well my friends, get on this boat, because it's about to upgrade your mocktail and cocktail game. I could go into more detail in this post, but I already did that a few months ago with this article 'What the Shrub', so make sure to head over for this educational read!
I'm going to make a conscious effort to drop easy cocktail or mocktail recipes on Mondays, because if you're like me, than you need to slowly ease into Mondays and that can only be done with a mocktail or low ABV cocktail in hand. One of my favourite shrubs that False Ox put together is a Mango Lime flavour. I feel the same way about peaches and coconut, as I do with a fresh, bright mango. I'm always throwing it into my salads or cocktails, and today I'm bringing you a summer sparkling cocktail with a touch of mango and basil to highlight. Like I said, it's an easy one to throw together, just check out the details below.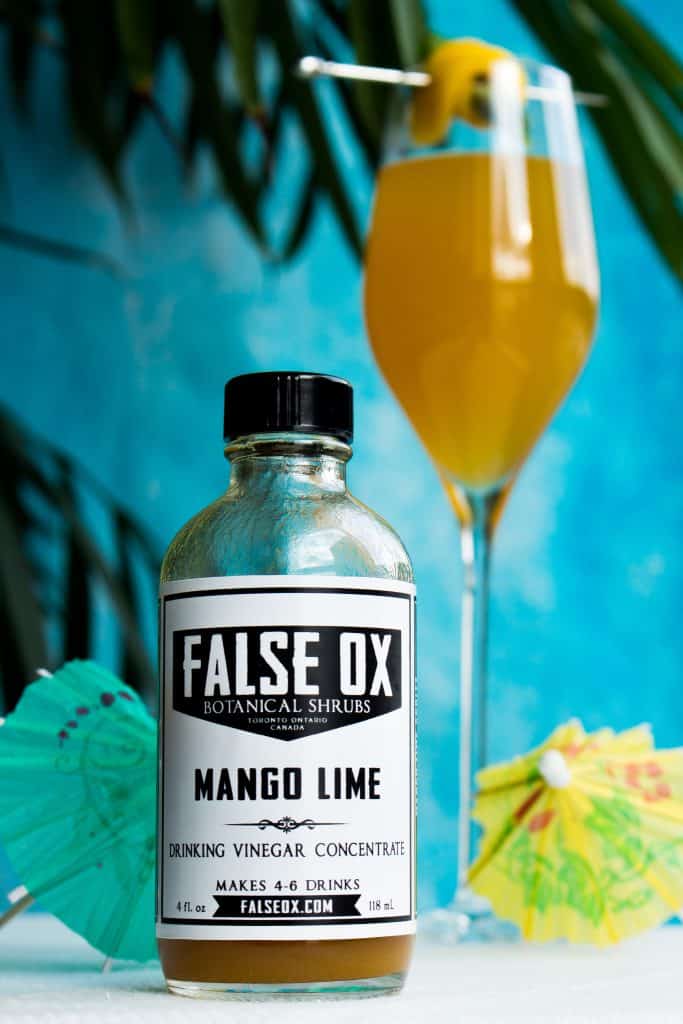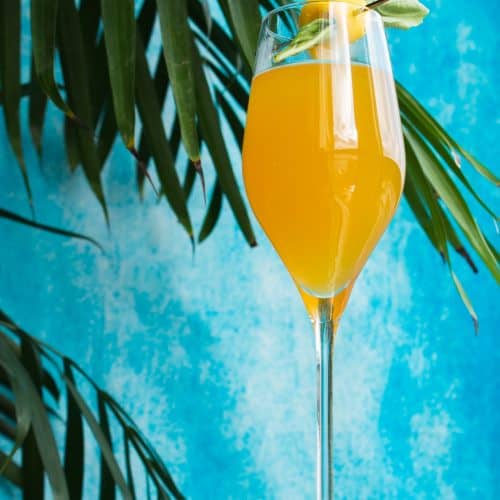 Mango Basil Shrub Sparkler
A refreshing Mango shrub with a touch of basil and sugar with sparkling wine! It's the ultimate summer refresher.
Difficulty: Easy
Ingredients
½

oz

Simple Syrup

½

oz

False Ox Mango Lime Shrub

4

Basil Leaves

½

oz

Brandy/Cognac

5

oz

Sparkling Wine
Instructions
In a shaker, combine simple syrup, shrub, 3 basil leaves and brandy over ice and shake

Strain into flute glass and top with sparkling wine. Garnish with last basil leaf.