This creation killed two birds in one stone for me. One, because I had a close friend reach out and say she needed a spicy margarita recipe and couldn't find any on the Liquid Culture site. Then I had #NoDrinksWasted where I had a community member ask for something with mango. It's one of those cocktails that really doesn't challenge me as a home bartender, BUT, when a margarita is amazing…you want nothing else! So I'm here to share this Mango Chili Margarita in all its glory. You ready?
Jump to Recipe
What's #NoDrinksWasted?
After a fun year of #DrinkYourGram on my social platforms, I wanted to create cocktails with you in mind. Many of you likely have random bottles or ingredients around the house that you don't want to go to waste, so why not use them in a cocktail?
As mentioned, for this week Mango ended up being the ingredient I chose to work with and man did I forget how much I love mangoes. Mango season has to be one of the best seasons and just packed with so much sweetness and flavour.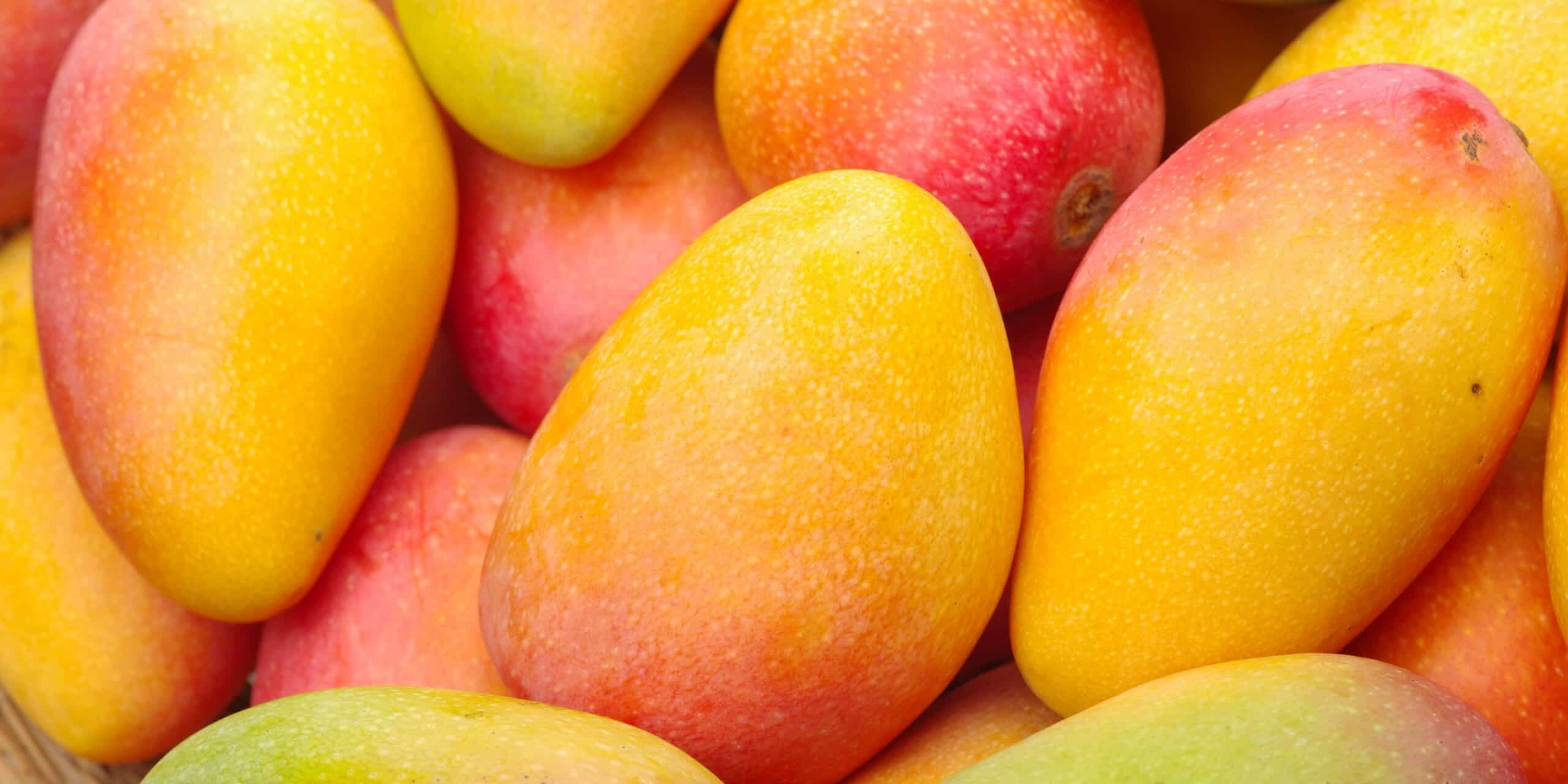 Working with fresh mango vs mango juice
I wanted this to be a recipe that offered flexibility, and remember, build a margarita with your ratio in mind! Some people like it sweet, while others only want the tart. Add a little to start, and build from that until you find your happy balance. If you have fresh mangoes right now, I would say slice ? of that mango and muddle the hell out of it before filling your shaker with the rest of the ingredients. This method would also call for you to double strain just so you don't get the mango fibres in your drink. If you love more of tha5 organic feel and you're cool with some mango bites coming through then don't stress it!
Building the rest of this Mango Chili Margarita
Next is making sure you muddle your chili pepper. You really can use whatever spice you want. Got jalapeño? Slice that up. Don't like spice at all? Omit it! And adjust to your preference of spice. Always start small, because you can always add more. Plus adding a couple slices as a garnish will allow some time to infuse and by the time you reach the end of the cocktail, things might get really hot!
The rest of the cocktail is fairly simple. Using fresh lime and agave syrup is always preferred. Don't have agave syrup? Substitute brown sugar or a simple syrup with granulated sugar. The reason brown sugar would work, is because I know mango and brown sugar go together like rice and beans! Remember, most of my recipes on Liquid Culture call for a 1:1 ratio of syrup. Hence 1 part water to 1 part sugar! It's that easy!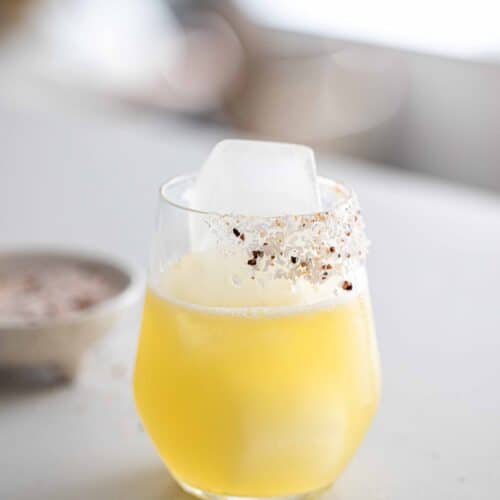 Mango Chili Margarita
Who can go wrong with a classic margarita that's shaken up with some tropical fruit and spicy flavours?!
– Difficulty: Intermediate
Ingredients
1.5

oz

Blanco Tequila

0.75

oz

Mango Juice

0.75

oz

Lime Juice

1

oz

Agave Syrup

2 parts Agave : 1 part water

4

thin

Slices of Chili Pepper

Salt for Rim
Instructions
Start by preparing your glassware with the salt rim. Fill with ice.

In a shaker, muddle chili peppers and add the rest of the ingredients.

Fill with ice and give this a good shake.

Strain over prepped glass and ice. Cheers!
For more #NoDrinksWasted inspiration, check out this link HERE.