I changed the structure of this cocktail probably 5 times until I was finally happy with the result. I wanted that perfect mix of Agricole and Coffee together, and this turned out to be the best, most sophisticated Boozy Iced Coffee I've ever created. With that slight sweetness from the Coconut and Mint, if you want to step up your Iced Coffee game, this is it!
Jump to Recipe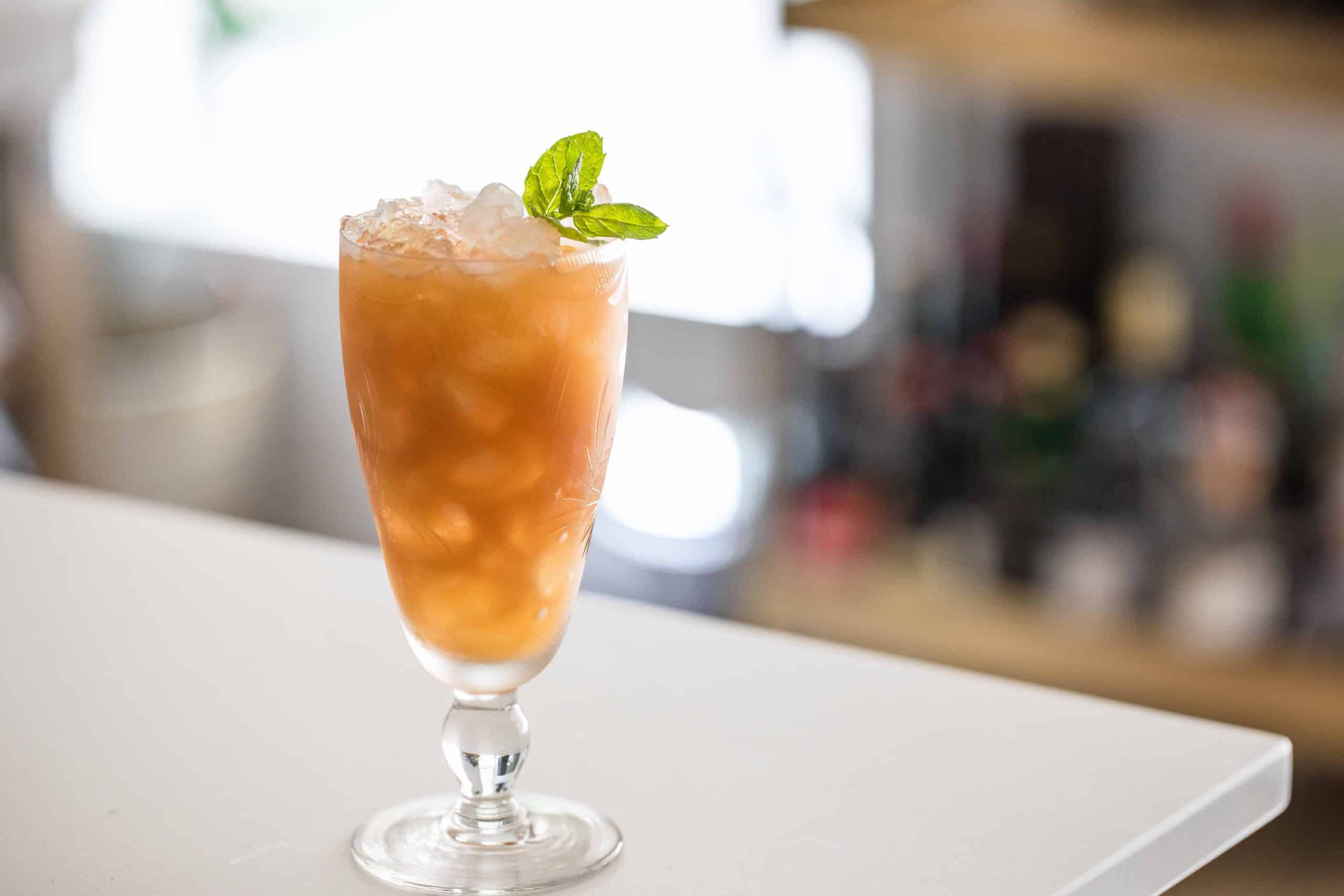 What's #NoDrinksWasted?
After a fun year of #DrinkYourGram on my social platforms, I wanted to create cocktails with you in mind. Many of you likely have random bottles or ingredients around the house that you don't want to go to waste, so why not use them in a cocktail?
I had a lot of you reach out, and this time around, I decided to combine 2 submissions for this week! I was asked to use Rhum Agricole and Coffee by two of my community members and I thought it would be fun to experiment with these two flavours.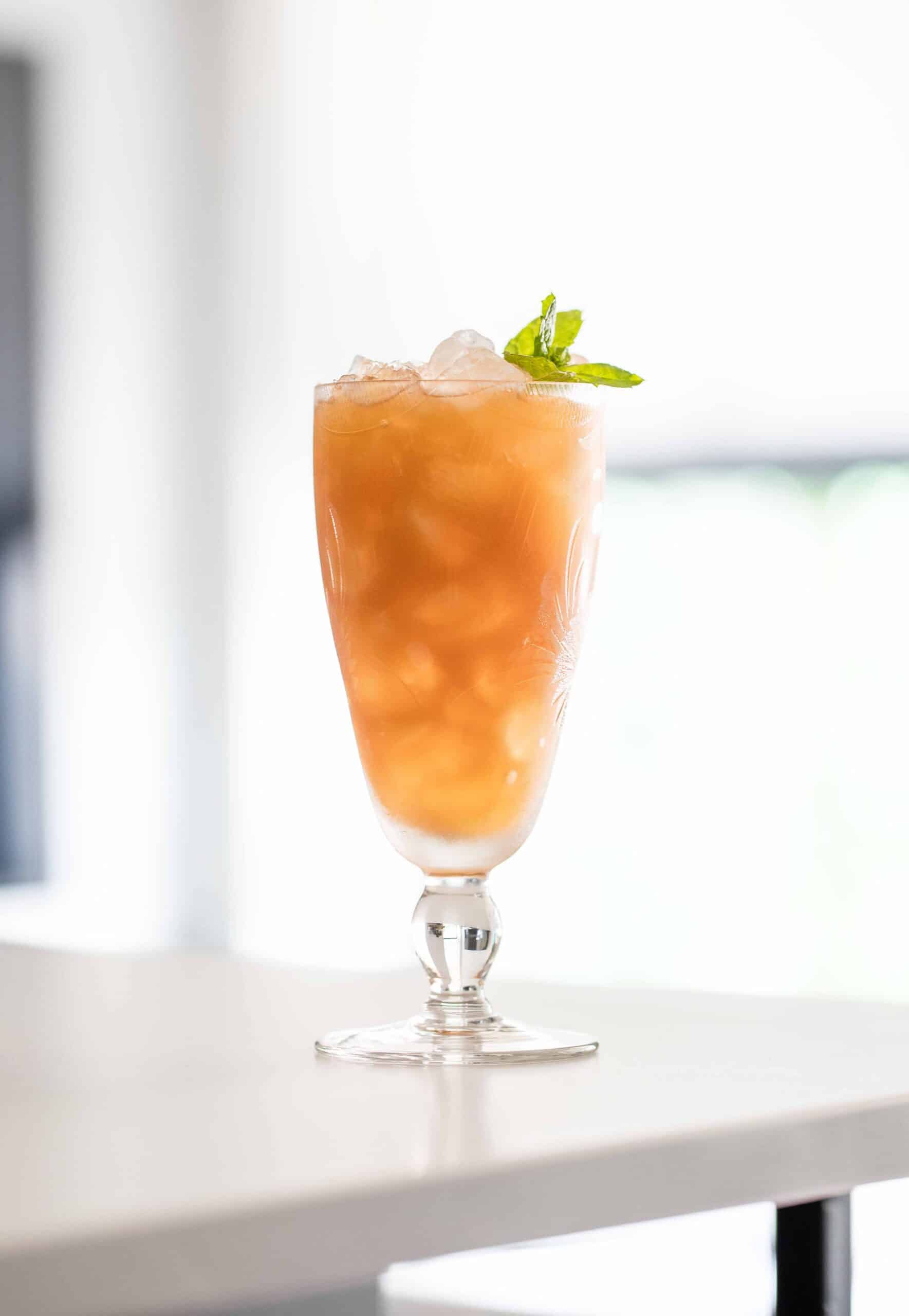 Building this Boozy Iced Coffee with Coconut and Agricole
As I mentioned above, this took a bit of experimenting. But I was determined to combine these two flavours together! I know Rum and Coffee definitely work, but with an agricole, I had to find the right balance. Make sure you use an aged Rhum Agricole for this one (I brought out the Saint James here).
At first I thought about making a cocktail that just had a hint of coffee, with some bitters. But it wasn't coming through and the reality is, my member probably was thinking of actual COFFEE COFFEE with her submission. So back to the drawing board, I used the Real Cream of Coconut as my sweetener component. The rest of the ingredients, came together by accident but in the most pleasant way! I'm unsure how lime got into the shaker, but a touch did and it was FANTASTIC! Because lime has a sweetness to it, rather than the bitter, sharp notes of Lemon. And something about the Mojito mint I had in hand was speaking to me. It ended up being the perfect aromatic, fresh and sweetness to come through in the cocktail at the end.
This is not for my beginners, I will say that. Having an appreciation for Rhum Agricole, and sourcing out the right ingredients is what MAKES this Boozy Iced Coffee. Curious how it's made? Let's see the recipe below!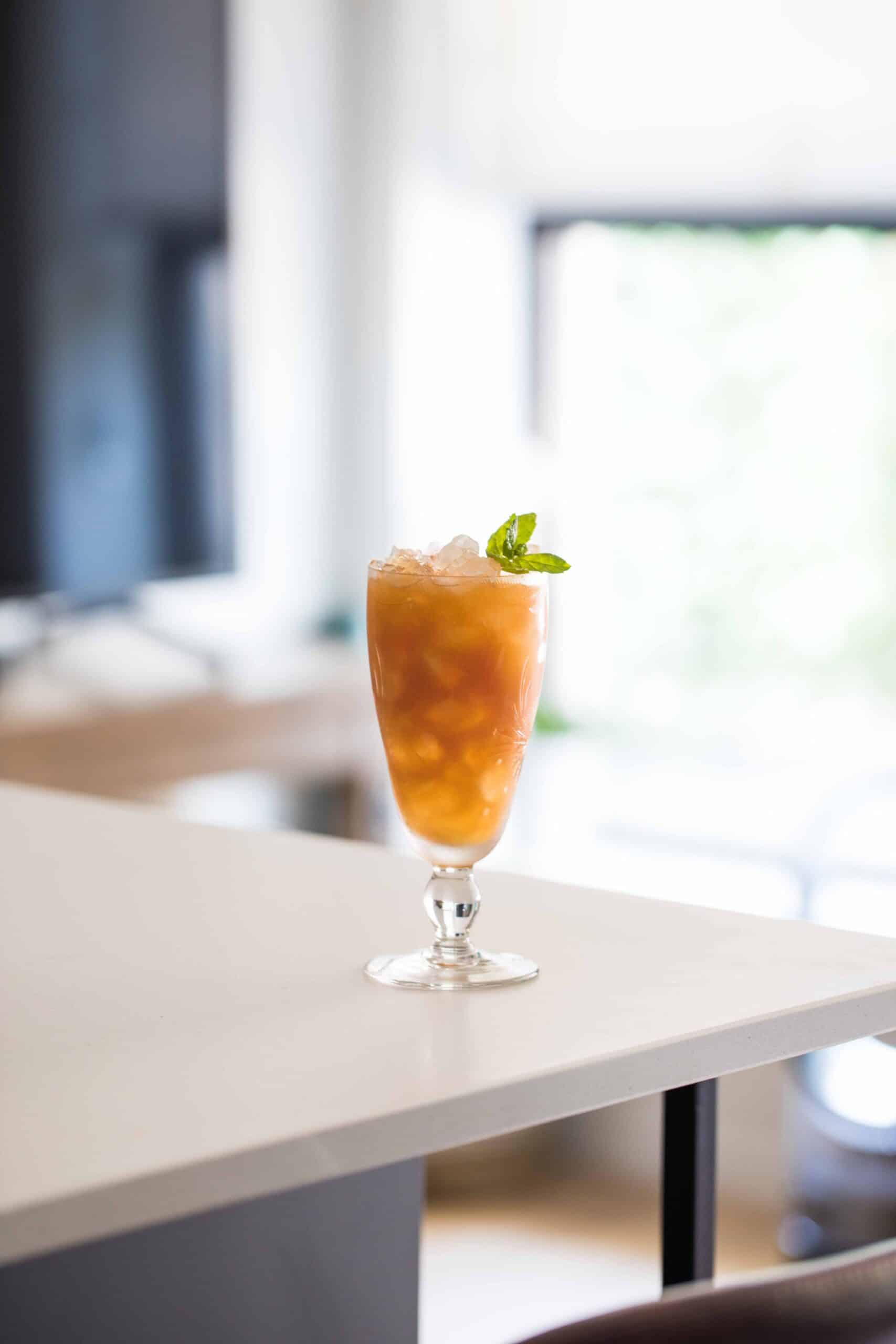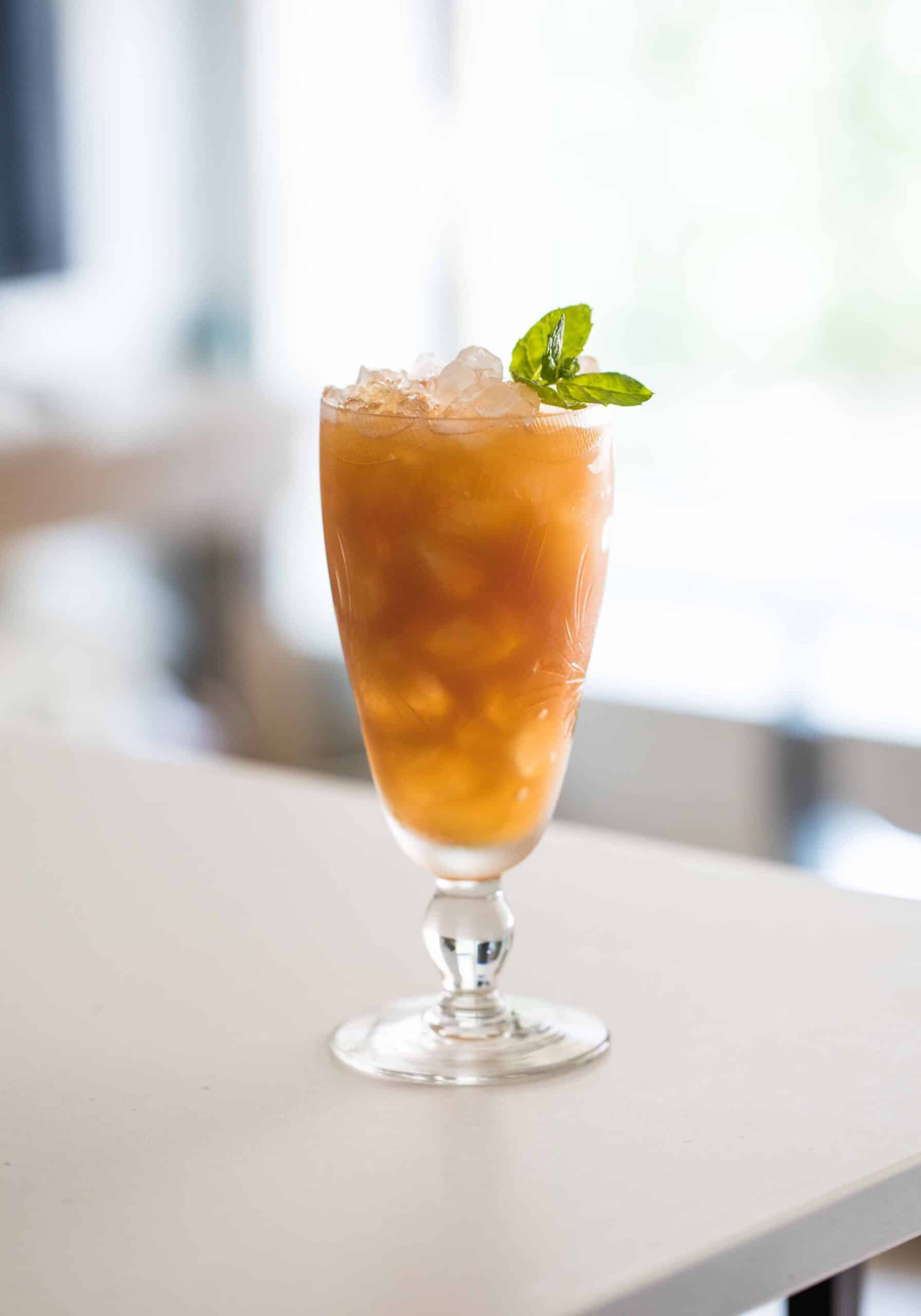 Sophisticated Boozy Iced Coffee
A combination of Rhum Agricole, Cream of Coconut, Dry Curacao and coffee come together in the most sophisticated Iced Coffee I've made to date.
– Difficulty: Intermediate
Ingredients
1.5

oz

Aged Rhum Agricole

3/4

oz

Cream of Coconut

Real Coconut Syrup used here

1/2

oz

Dry Curacao

2

oz

Espresso

1/4

oz

Lime

2

sprigs

Mint

Save 1 for garnish
Instructions
Prep your glassware by adding in a combination of cracked and crushed ice.

In a shaker, lightly press 1 sprig of mint in your hand, and toss into the shaker. Add the rest of the ingredients, with a handful of ice. Give this a quick shake.

Strain over prepped crushed ice and garnish with remaining Mint Sprig
Want to find more #NoDrinksWasted entries? Find the examples HERE!