Today, I'm particularly honoured to be on The Global Morning Show to share my love of cocktails. With this Spring season, it brings so many delicious flavours from rhubarb, tea, fresh herbs, tomatoes and so much more. I'll be showcasing three special cocktails I created for this segment, and of course, I'm here to share with my community as well!
Before we dive into the recipes, if you'd like to catch my live segment on Global Morning, make sure to follow this link here!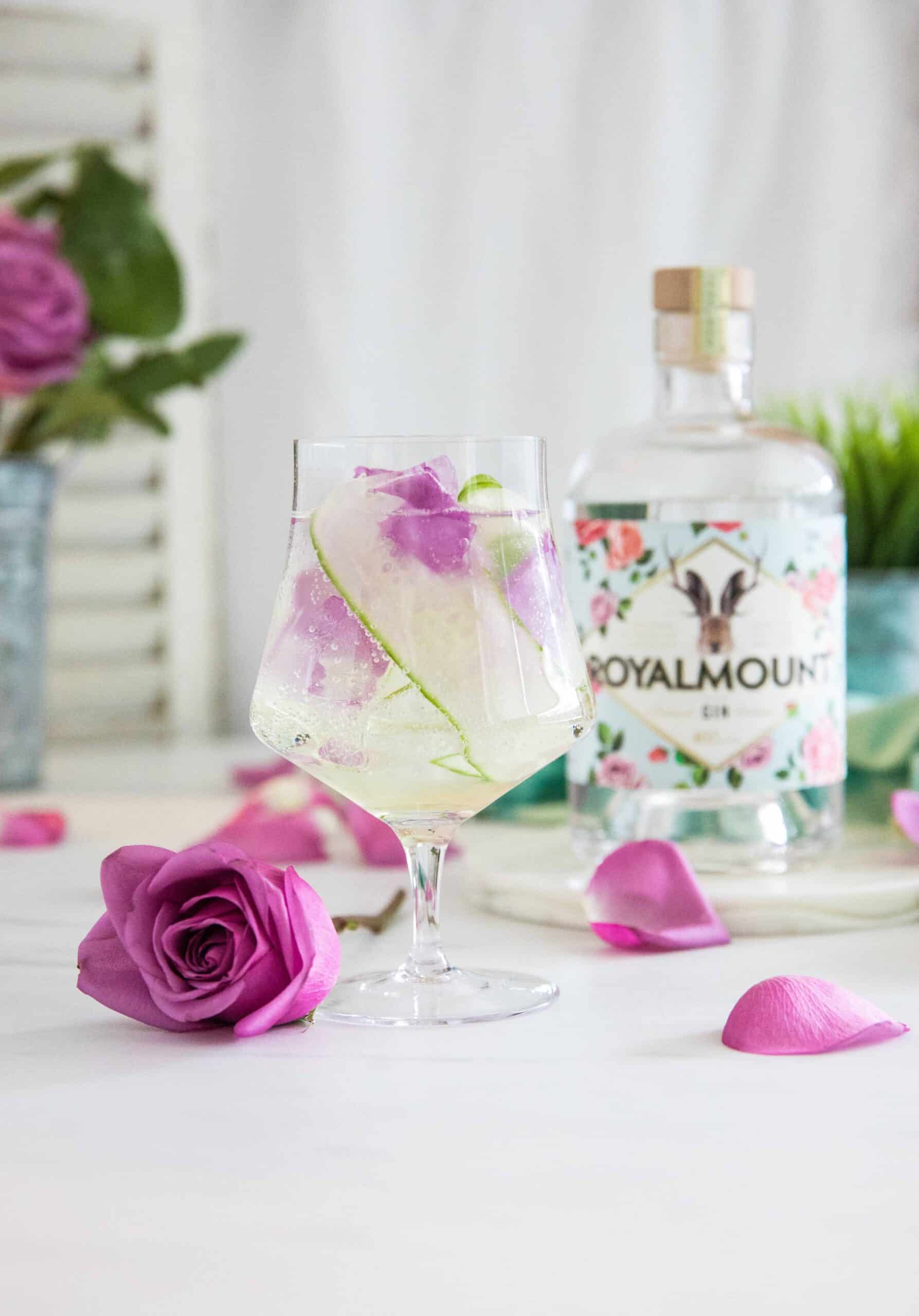 Let's talk Gin
More so than any point of the year for me, Spring time calls for Gin. There are SOO many, and I mean truly HUNDREDS of great gin options available to the public, especially local offerings. That's why I'm happy to share a new addition to the LCBO coming from Quebec, Canada and that's Royalmount Gin. Now you've seen this recipe already on this platform, so I'll be simply connecting you to the link here!
There's so many varying styles with Gin that it's important to know what you're building first before anything else. With the delicate palate of Royalmount, cucumber and rose infusion, it makes me want to work with more delicate flavours. Keep that in mind, in case you can't seem to find Royalmount in your local liquor store.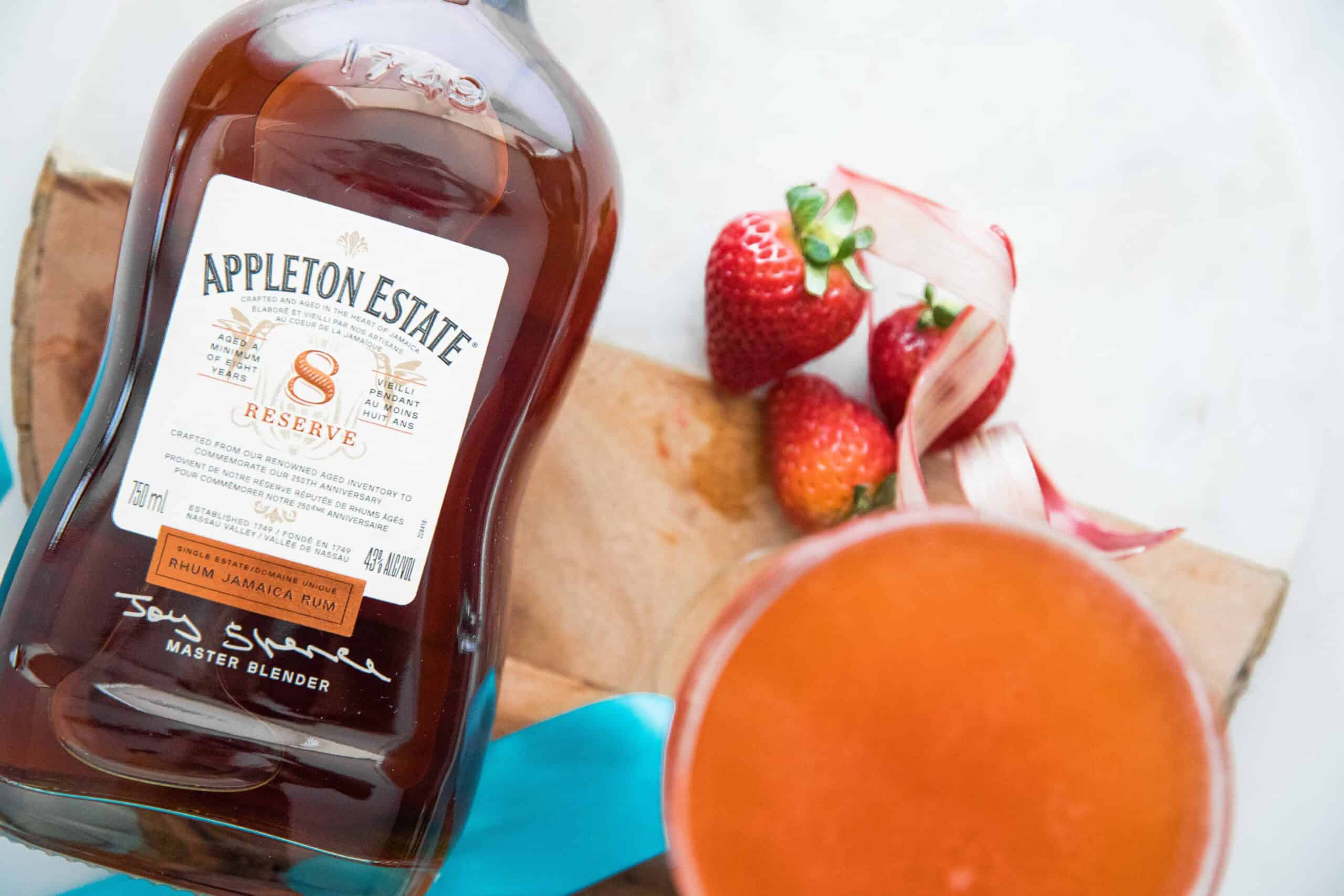 Pass me the Daiquiri
Okay, my love for Appleton Estate is not new to those who have followed me on this platform. And for me, I wanted to brighten up a daiquiri with one of my favourite Jamaican Rums. This combination of Spring flavours really worked together. The Appleton Estate 8yr old Reserve is quite bold on its own. But what I love is how the spices know how to compliment the Rhubarb and Strawberry flavours in this Spring Cocktail. Curious how it's made? Make sure to check out the recipe below!
Spring Time Rhubarb Daiquiri
Rhubarb and Strawberry come together in this fantastic Appleton Estate Rum Daiquiri.
– Difficulty: Intermediate
Ingredients
1.5

oz

Appleton Estate 8 yr Rum

1.5

oz

Lemon Juice

1

oz

Rhubarb Syrup

Simple Syrup with Rhubarb infusion

1

Strawberry

destemmed
Instructions
Muddle your strawberry into your shaker.

Add the rest of the ingredients and ice into your shaker. Give this a vigorous shake.

Strain into coupe.
Recipe Notes
To make Rhubarb Syrup, add 1 cup granulated sugar and 1 cup water, with approximately 1 cup of roughly chopped rhubarb to a small saucepan over med-high heat. Let this simmer for 5-10 minutes until the rhubarb breaks down and strain. Can last up to 2 weeks in the fridge.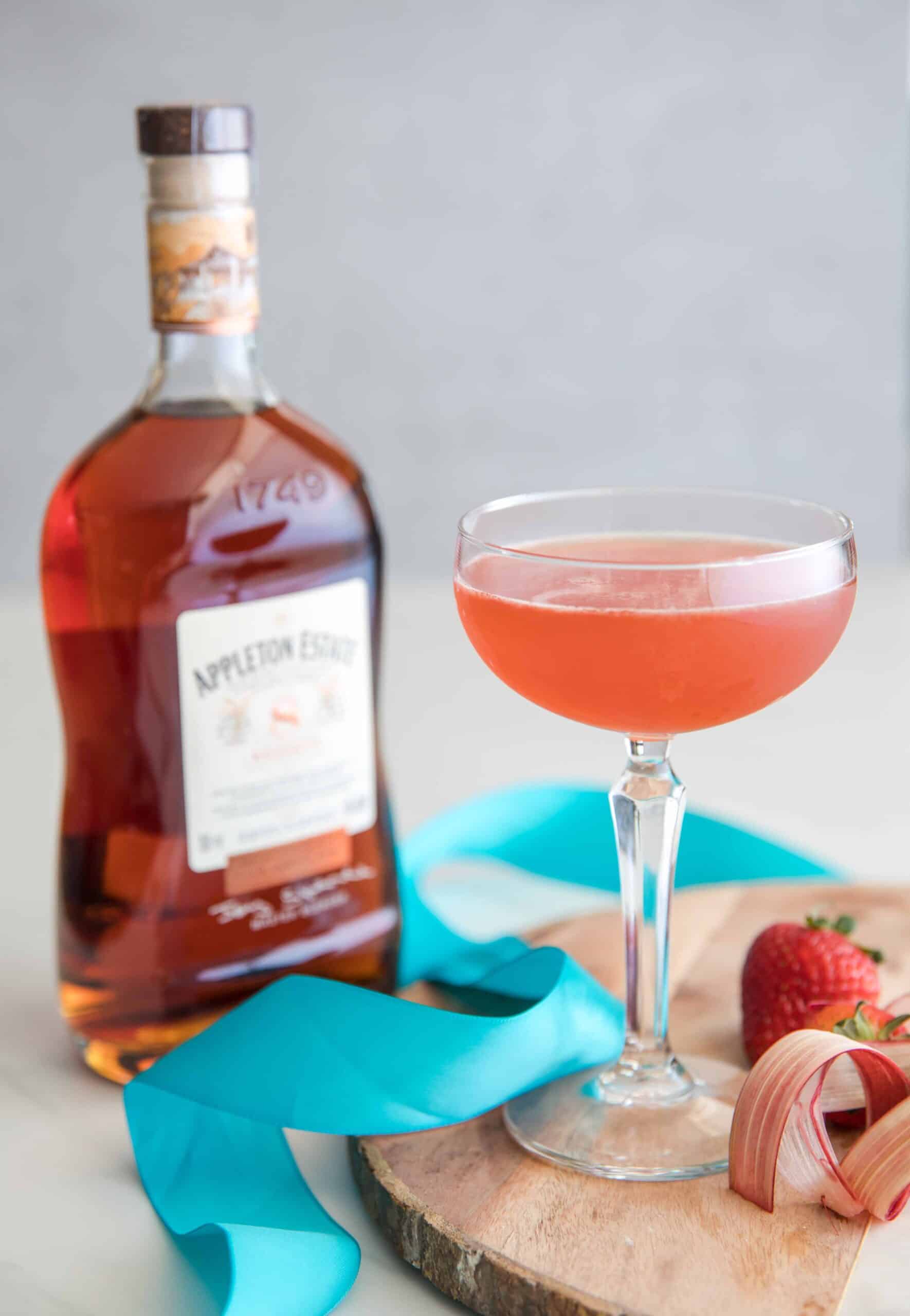 Now I try not to make my syrups to complicated anymore because I get it, you want to spend less time in the kitchen and more time outdoors. It's very easy to make! Just allow your rhubarb to simmer in a bath of water and sugar and you're done!
If Appleton Estate 8 yr old seems hard to find, just try your best to substitute this cocktail with something aged from Jamaica. Rum is one of those categories where it's very hard to mix and match brands, let alone styles. So just always have a bottle of Appleton Estate on hand to save you the worry.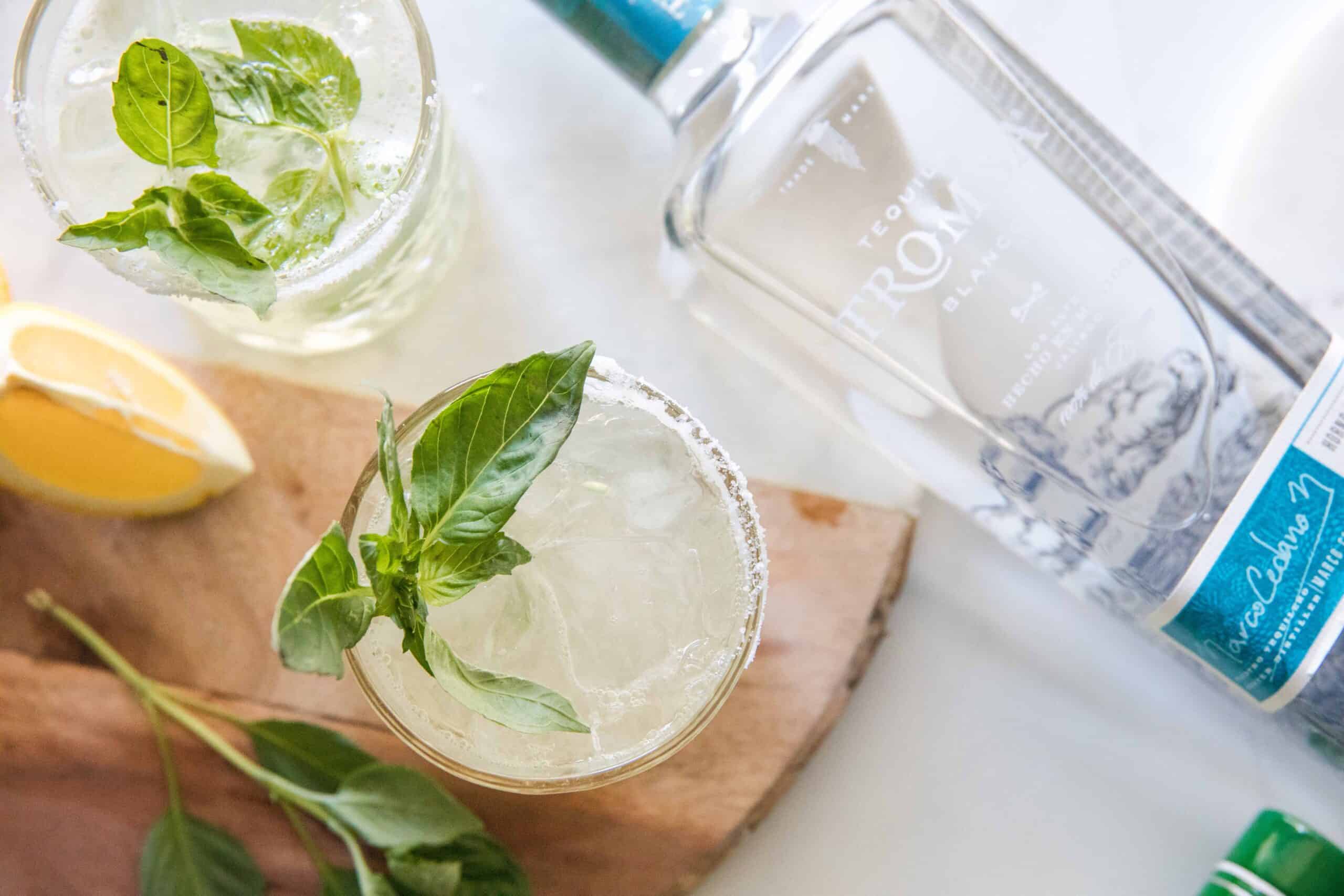 It's time for Tequila!
Oh Tequila. What would the spirits world do without you? I've long loved my agave spirits and make sure it's a constant on my bar. For this segment, I bring together Tromba Tequila (which is a Canadian company folks!), with some delicious Rossi D'asiago Limoncello. Lemon and Basil just scream Spring time for me, and I jumped on the opportunity to mix both. This is one SIMPLE cocktail, perfect for our Canadian Long Weekend. Want to know how to make this Blanco Primavera? Recipe is below for all your viewing glory.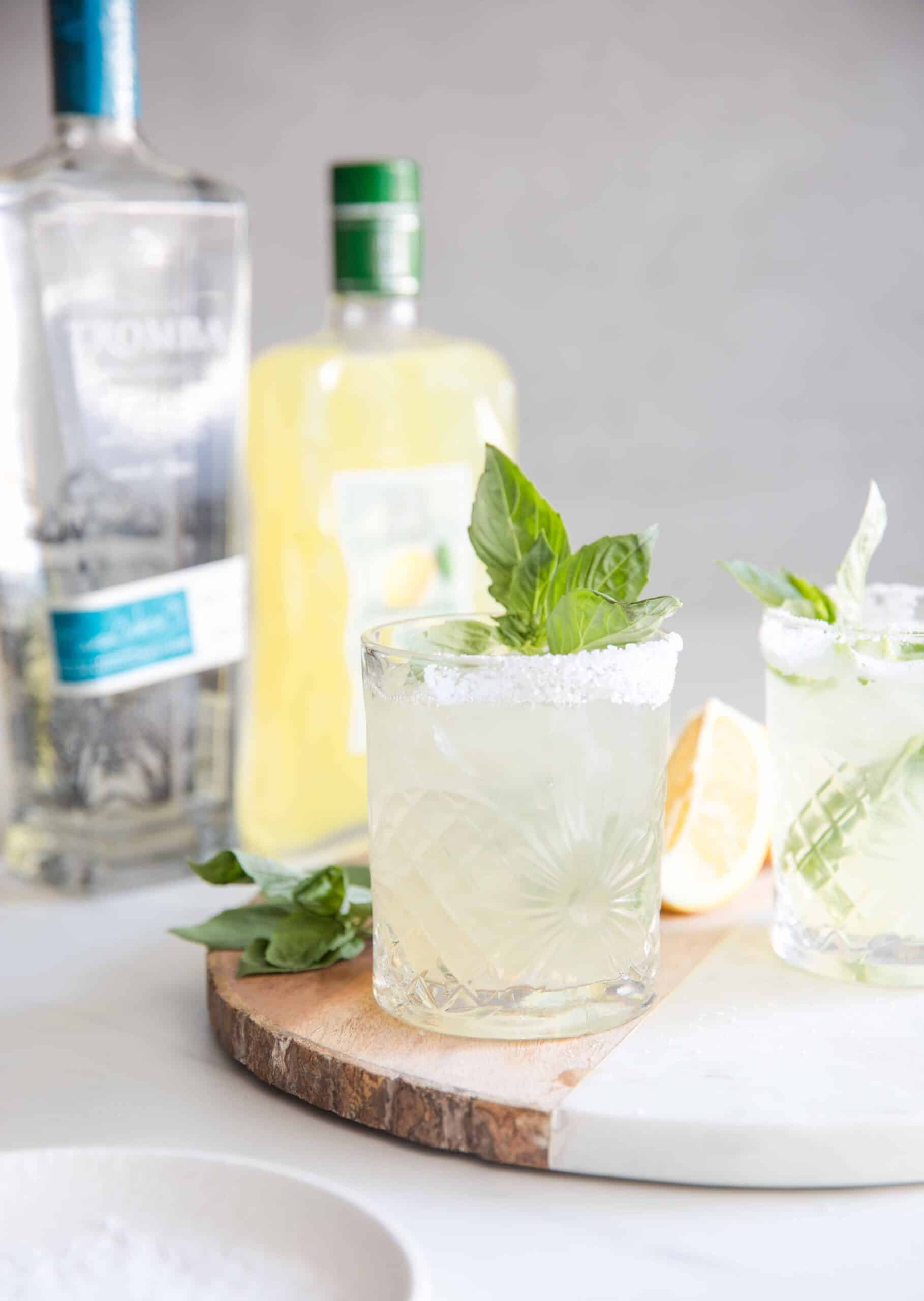 Blanco Primavera
A refreshing Lemon and Basil Tequila cocktail that you'll love for your Spring and Summer patio sipping.
– Difficulty: Easy
Ingredients
1.25

oz

Tromba Tequila Blanco

0.5

oz

Limoncello

Rossi D'Asiago Brand

0.5

oz

Freshly squeezed Lemon

0.25

oz

Simple Syrup

1 part sugar : 1 part water

1

oz

San Pellegrino Lemon Sparkling Water.

3

Basil Leaves

Salt for Rim
Instructions
Salt the rim of your rocks glass.

In a shaker add your basil leaves, Tequila, limoncello, freshly squeezed lemon juice and simple syrup. Give this a good shake.

Top with Lemon Sparkling Water.
Recipe Notes
Simple Syrup is exactly in its name! Combine 1 part granulated sugar with 1 part boiled water. Stir until combined and you have Simple Syrup.
Friends, you don't have to just make these cocktails. I have a mountain of recipes perfect for Spring right on the Liquid Culture website for you to choose from. Wishing everyone a Happy Long Weekend!