Today, LC is sharing some fantastic Low in Alcohol Cocktail Solutions for your Spring and Summer months! With Sake typically below 20% in alcohol, you have a spirit that is already less than half of your typical base spirits! Plus what I love about Sake is it's versatility and how it can compliment other spirits like Gin and Whiskey, while still holding its own in a cocktail. I'm celebrating the delicate flavours of Gekkeikan Sake in a Cucumber and Coconut Sake Martini I know you'll love.
If you'd like to watch this Martini stirred up on camera, make sure to check out the link here to my CTV's The Social Special.
Why Cucumber and Coconut?
When pairing with this Sake, I really wanted to highlight the delicate notes of this spirit. I didn't want to work with flavours that would be overly aggressive. Plus, as a low in alcohol solution, this truly offers something completely different from the rest of the cocktails featured. I know we think of Martinis to have large amounts of body and weight, and here I'm showing you how it can still be a martini and delicate!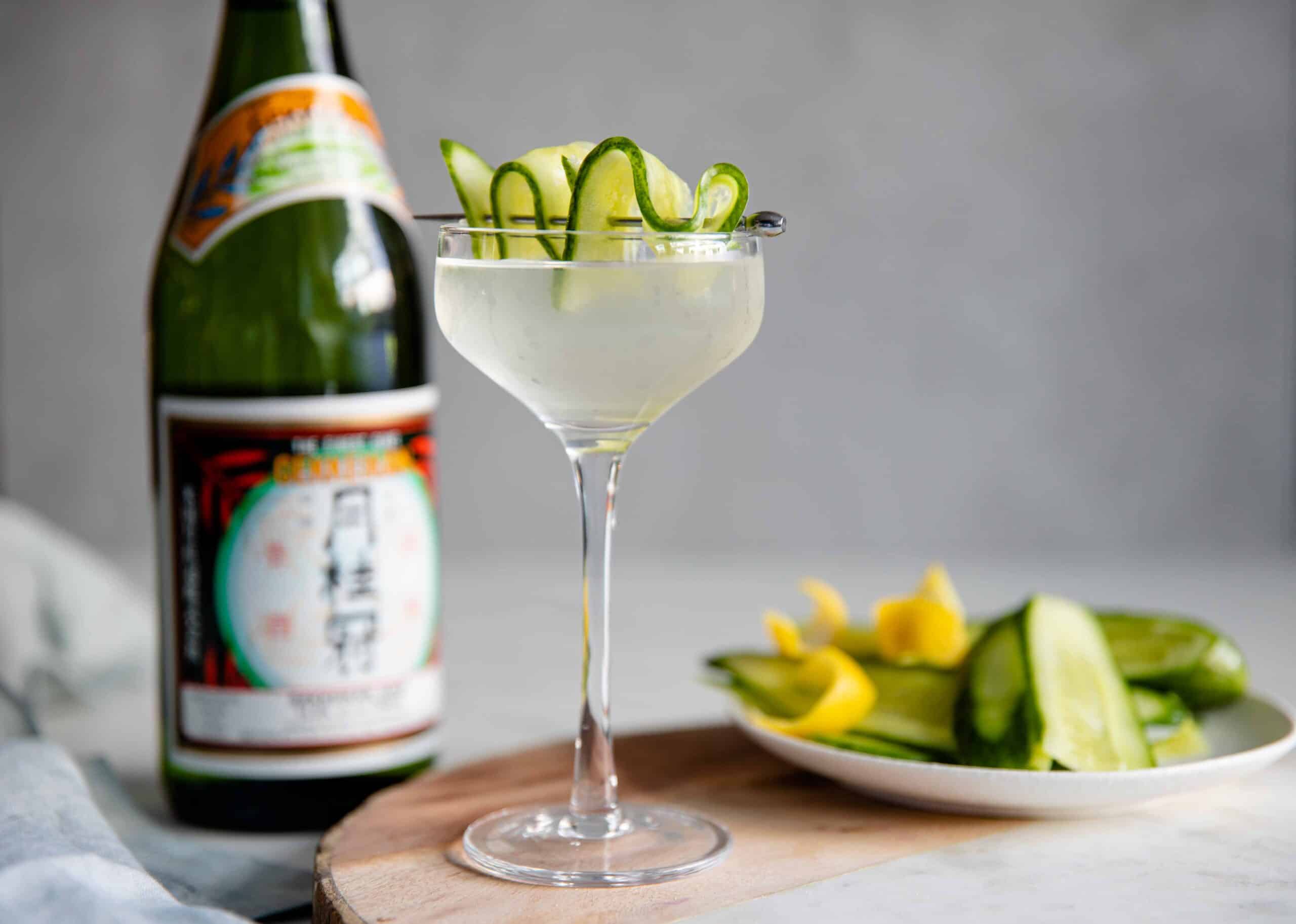 How to build your Sake Martini with minimal spirits
So I went with a heavy pour of Sake because I wanted it to completely shine through. But I also added one more ingredient to tie in the martini theme. In this case, it was the addition of Dry Vermouth. When choosing a Vermouth, try to aim for a French style here such as Dolin's. Anything too bitter can overwhelm the balance of this cocktail.
Now I want you to treat this like any other Martini, which deserves to be stirred! The stirring method offers a less aggressive technique to simply chill and dilute the cocktail without changing the mouthfeel.
These are the main points to keep in mind for this Sake Martini. Thankfully for my friends in Ontario, all these products are readily available, with the Gekkeikan Sake available at many LCBOs. Check out the recipe below!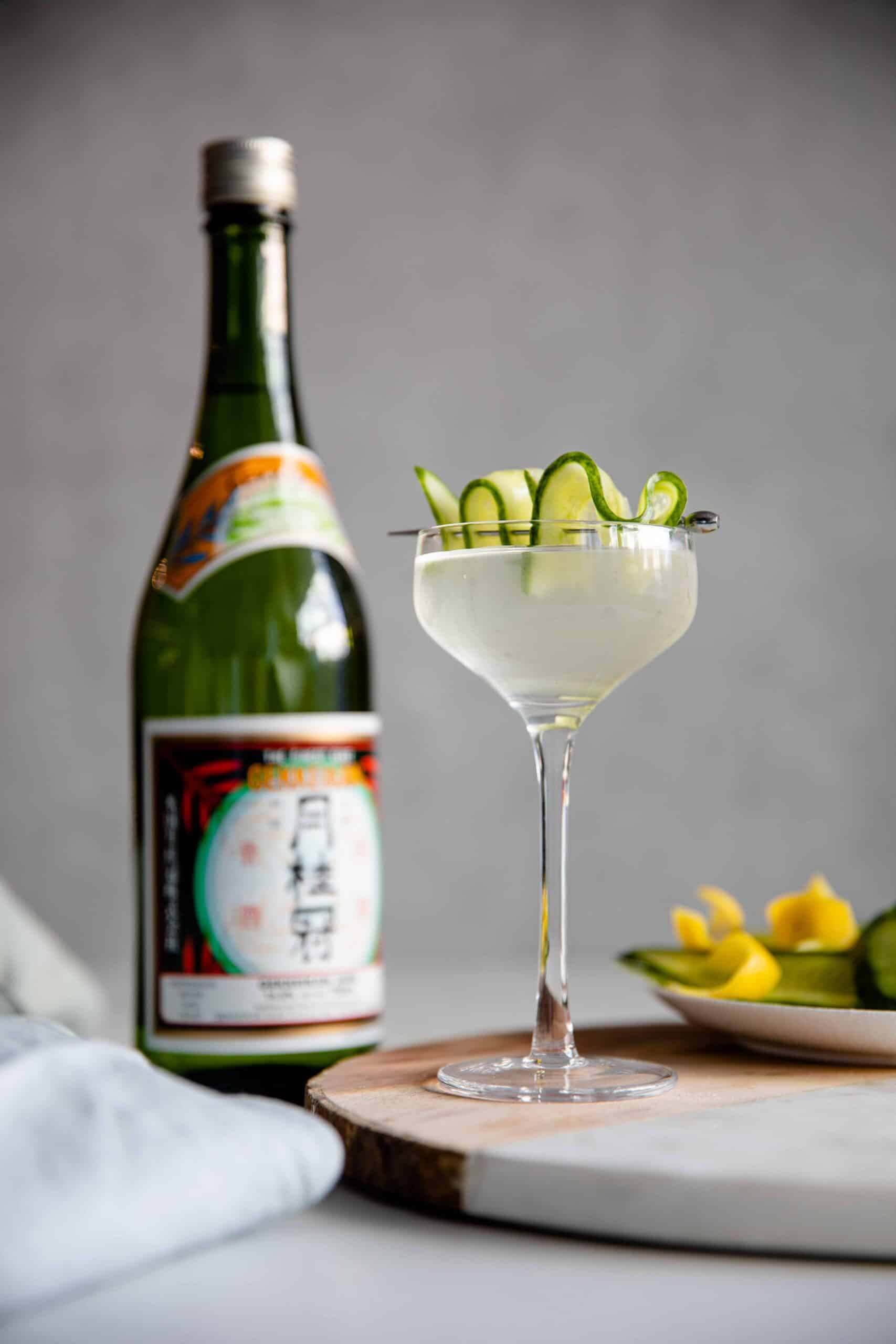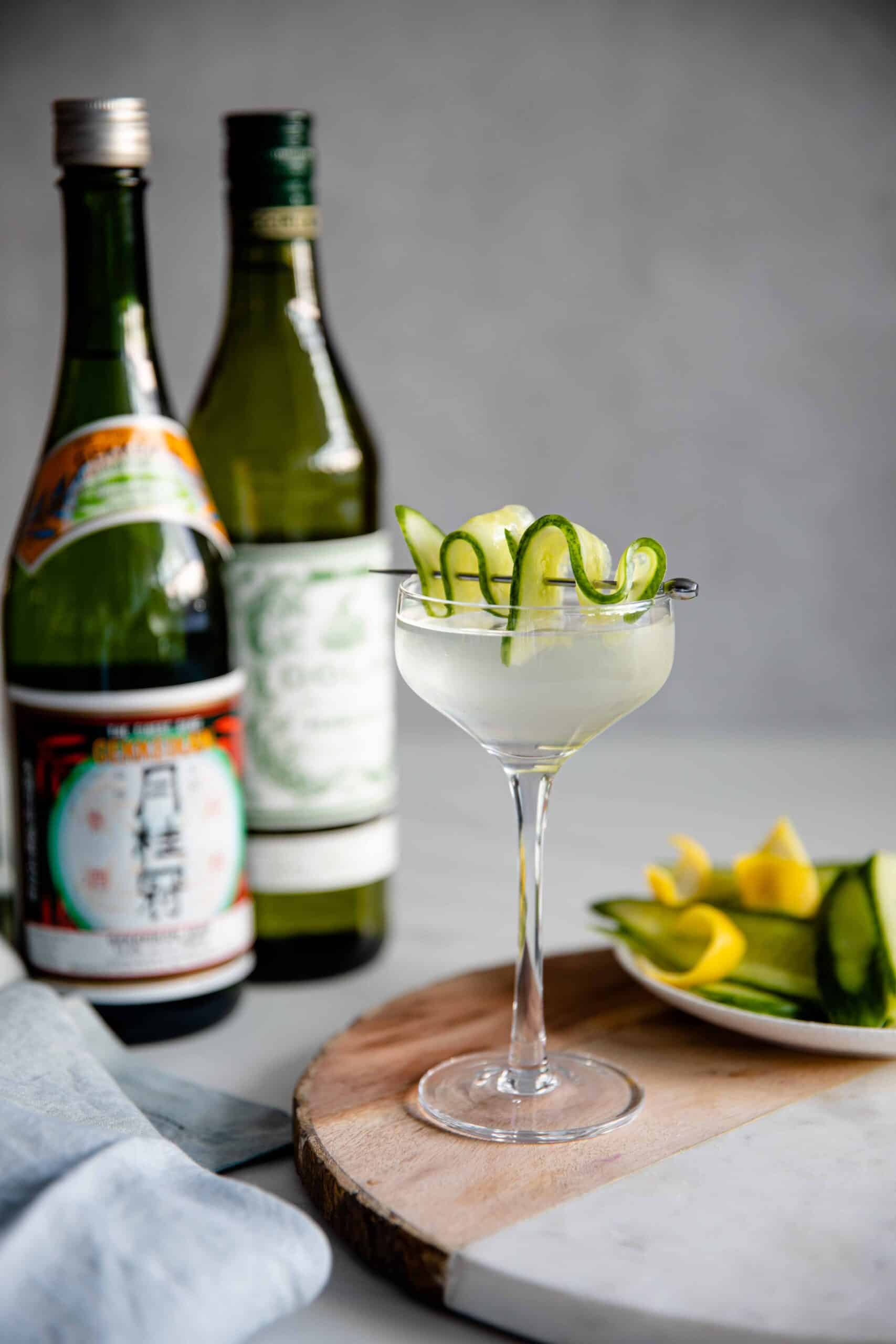 Cucumber and Coconut Sake Martini
We've got a delicious Sake Martini that's infused with Cucumber and Coconut. This lower in alcohol Martini is just what you need this spring!
– Difficulty: Intermediate
Ingredients
2

oz

Gekkeikan Sake

1/2

oz

Coconut Water

1/2

oz

Dolin's Dry Vermouth

3

Slices

of Cucumber Wheels

plus a ribbon for garnish

1

Lemon Peel for Garnish
Instructions
Muddle Cucumber Slices in your Mixing Glass.

Add the rest of your ingredients with ice and stir well.

Double Strain into your martini glass.

Zest Lemon Peel and add cucumber Ribbon for Garnish