We've got another Low in Alcohol Cocktail creation, and this time around we are using Sherry! I'm serving you a DELICIOUS tropical cocktail I love that uses a Manzanilla Sherry (much like your Fino style). If you've been skeptical about using Sherries, I can bet you'll look at things completely different once you've given this Tropical Low Storm cocktail a try!
If you'd like to watch this Sherry Cocktail shaken up on camera, make sure to check out the link here to my CTV's The Social Special.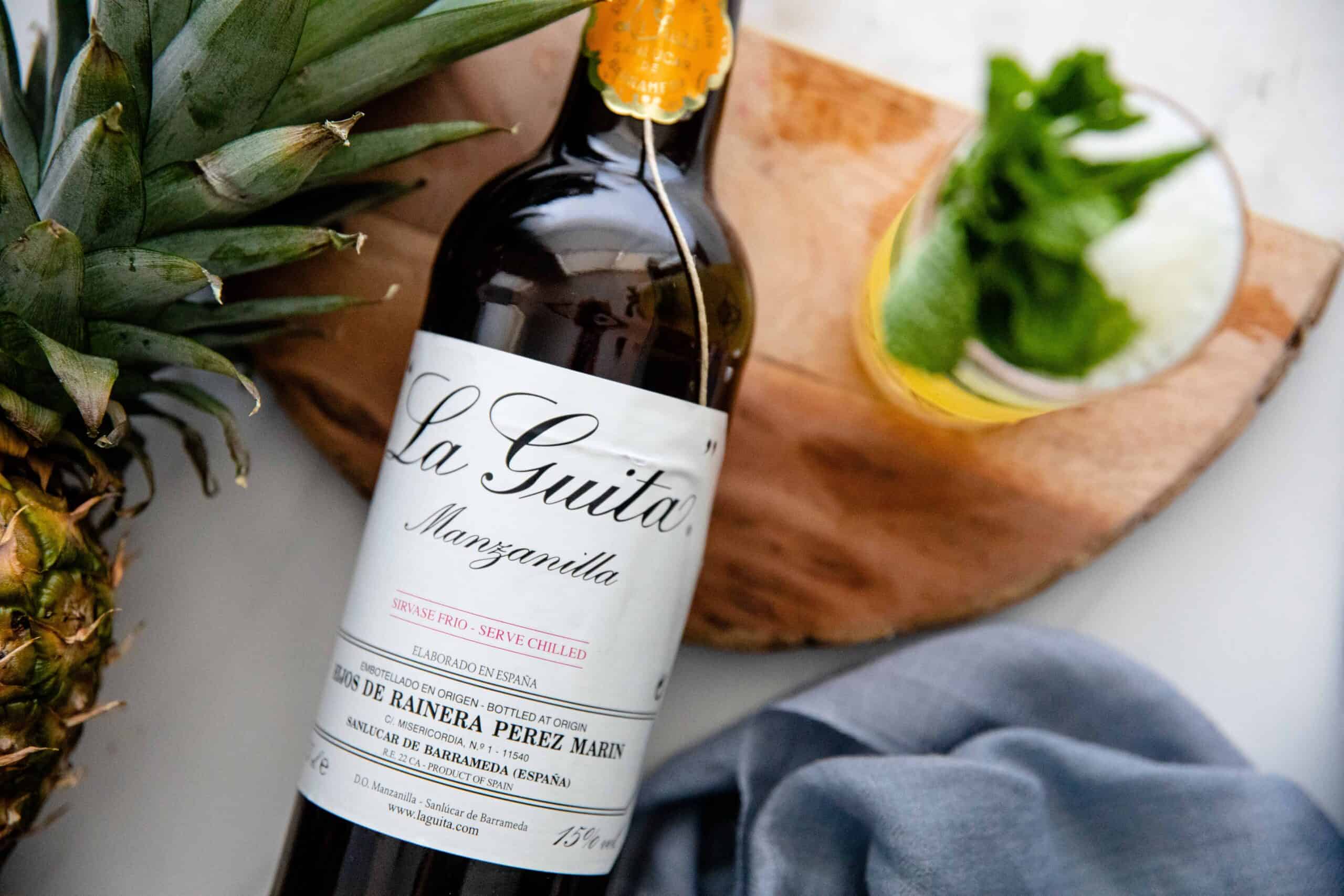 Learning how to use Sherry in a Sherry Cocktail
For a long time, I never thought to use Sherry in cocktails. I never felt comfortable, and I'm sure for a ton of you, this may be the first time you've even heard of it. Sherry is a fortified wine produced in what's called the "Sherry Triangle" region of Andalusia in Spain.
As mentioned, Sherry ranges completely in style from bone dry, to sweet Oloroso and styles in between. For this cocktail, I'm highlighting a Manzanilla which fits into the Bone Dry side of things. It can seem overwhelming for some with this dry, funk flavour. If you're new to sherry, this is a great way to slowly get familiar with the category!
With all its varying styles, I almost guarantee we could find one you'd like, or at least a cocktail you'd love! Traditionally Sherry is enjoyed on its own or in the classic Cobbler (which folks, when done right, is OUTSTANDING). You can definitely do a ton more with it, which I'm sharing HERE for some Liquid Culture inspiration. But today, I'm shaking up an easy Sherry Cocktail that's EASY for the community. For all the recipe details, head down below. For the Manzanilla Sherry used in this segment, make sure to follow this link.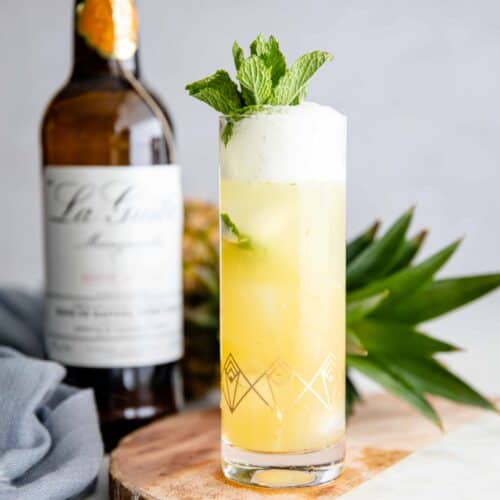 Tropical Low Storm
A delicious Passionfruit Honey Sherry Cocktail that's easy to make this summer!
– Difficulty: Intermediate
Ingredients
1.5

oz

La Guita Manzanilla Sherry

3/4

oz

Passionfruit Juice

1/2

oz

Pineapple Juice

1/2

oz

Honey Syrup

1 part Honey, 1 part boiled Water

3

Sprigs of Mint

½

oz

Soda
Instructions
In a shaker, muddle 2 sprigs of Mint.

Add the Sherry, Juices and syrup with a handful of ice and give this a quick shake.

Dump all contents into your Collins glass (top with more ice if needed) and top with soda.
Want to find more of my cocktail segments with CTV's The Social? Make sure to head over to this link here for all the cocktails I've made for these incredible women!