I know a lot of people don't think to mix a cocktail with something that is already prepared in a can. But here's the thing, it is SO easy to dress up a canned cocktail to really impress this season. So what exactly can you mix with? Well I've got a ton of great options to share with the Mango Chili Lemonade!
If you'd like to watch this Ready-to-Drink Cocktail shaken up on camera, make sure to check out the link here to my CTV's The Social Special.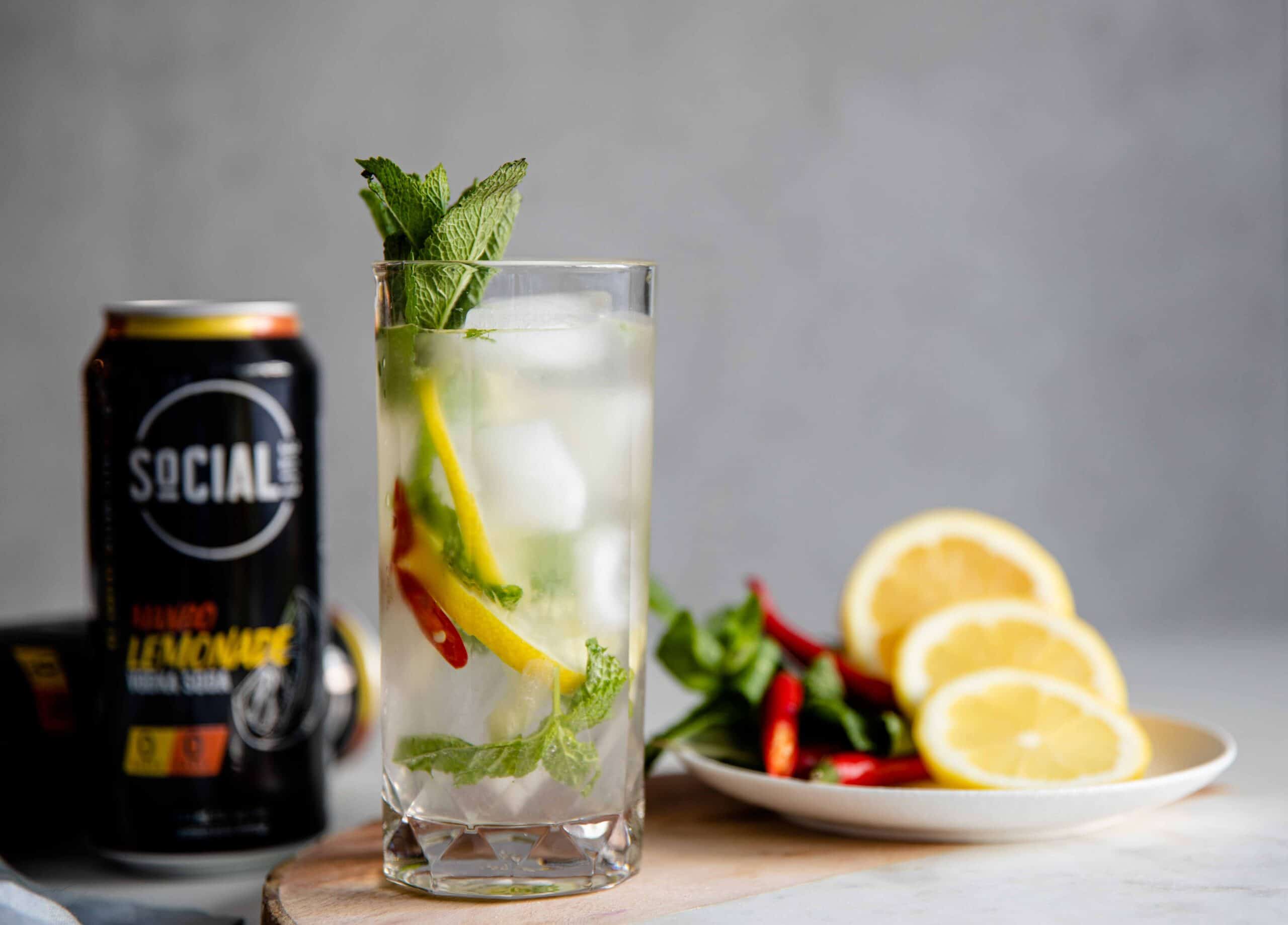 Choosing your RTD cans
With so many new Ready to Drink (RTD) cans available in the market, you've got a ton of options to work with. I find some of my favourite ones to work with are those that have zero sugar or at least very minimal. The reason is, I can better control the end result cocktail! The more control I have with the ingredients I mix with, the happier I am with the result. Think of it like this, anything that's over salted is hard to save from. Same thing goes with sugar. That's why I gravitated towards Social Lite's new Mango Lemonade that comes with zero sugar for this cocktail segment!
Now you need to know, I don't hate sugar. It's an ESSENTIAL for your cocktail game and I encourage it constantly. But when I can choose the sugar (natural route such as honey or agave), I know I'm going to have a better tasting cocktail. Even in this cocktail, I suggest the optional honey for this because it's something I would do. The important thing to note here is that you have the freedom of choice to do so.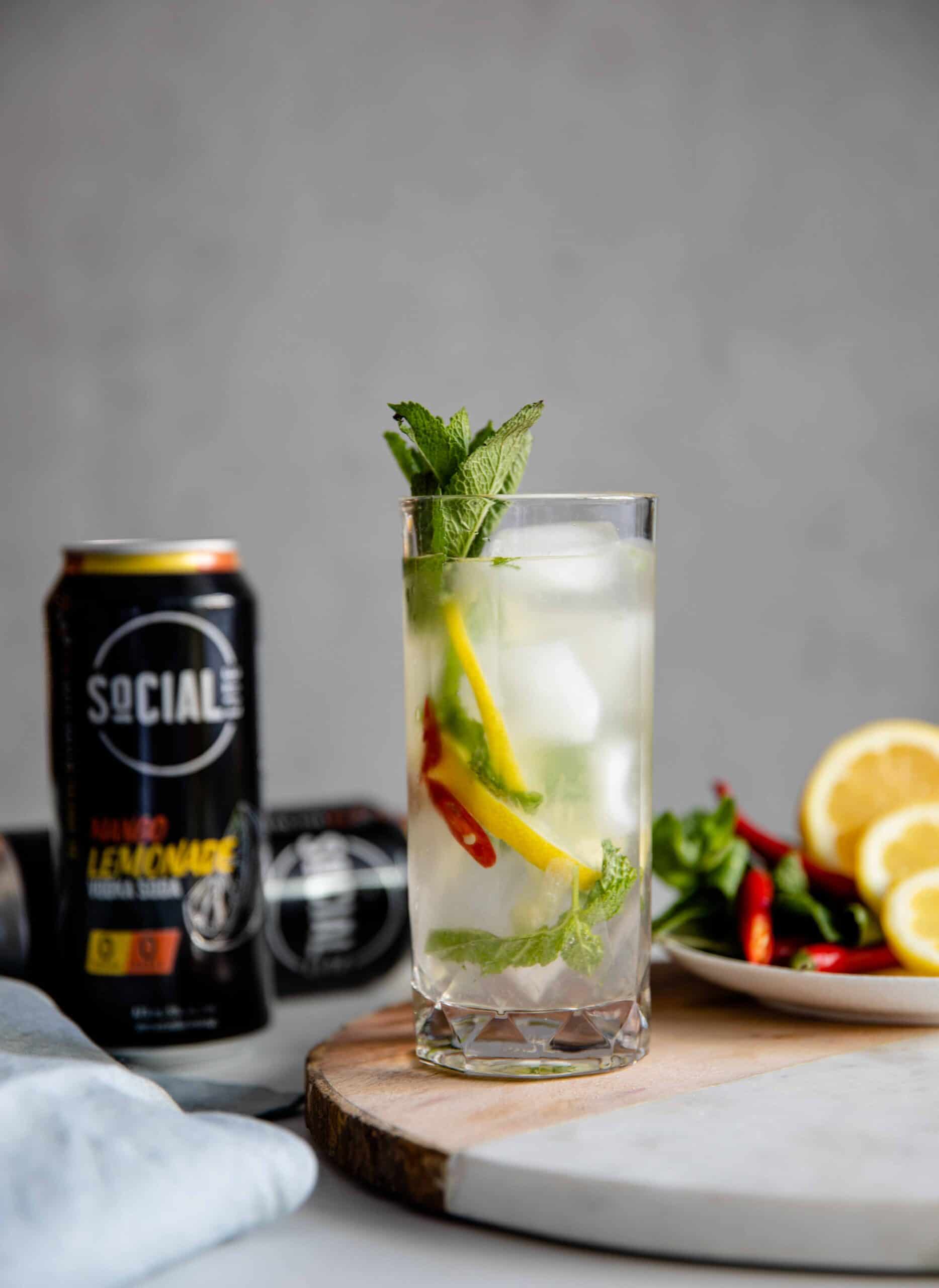 Pairing with RTD Cans
This is one of those things where you have a NUMBER of options when it comes to pairing a spirit with your RTD. I think of it as I would a cocktail. What pairs well with Vodka? What has paired well with Tequila to help lengthen the cocktail? Well you have a ton of options from Aperitivos such as Campari or Aperol, sherries, vermouths (typically the dry styles), liqueurs and more.
The most important thing to note is being mindful of your cocktail pairing. With this cocktail having a Vodka base and Mango flavours, I wanted something light and easy to help lengthen the cocktail. Therefore for this cocktail I decided to mix with Dry Vermouth. Since I already had a bottle of dry vermouth open, this is a great way of using the bottle without it going to waste.
If you didn't know, any wine based spirits needs to be stored in the fridge and should be consumed within 30 days. Remember, this is still a wine based product. This means that the flavour is going to be very different from day 1 compared to day 30. Keep that in mind!
Another reason RTD's are great, because you have a low in alcohol cocktail that's typically around 4% alcohol. They're already low, paired with a lower in alcohol spirit, so it's a win-win-WIN!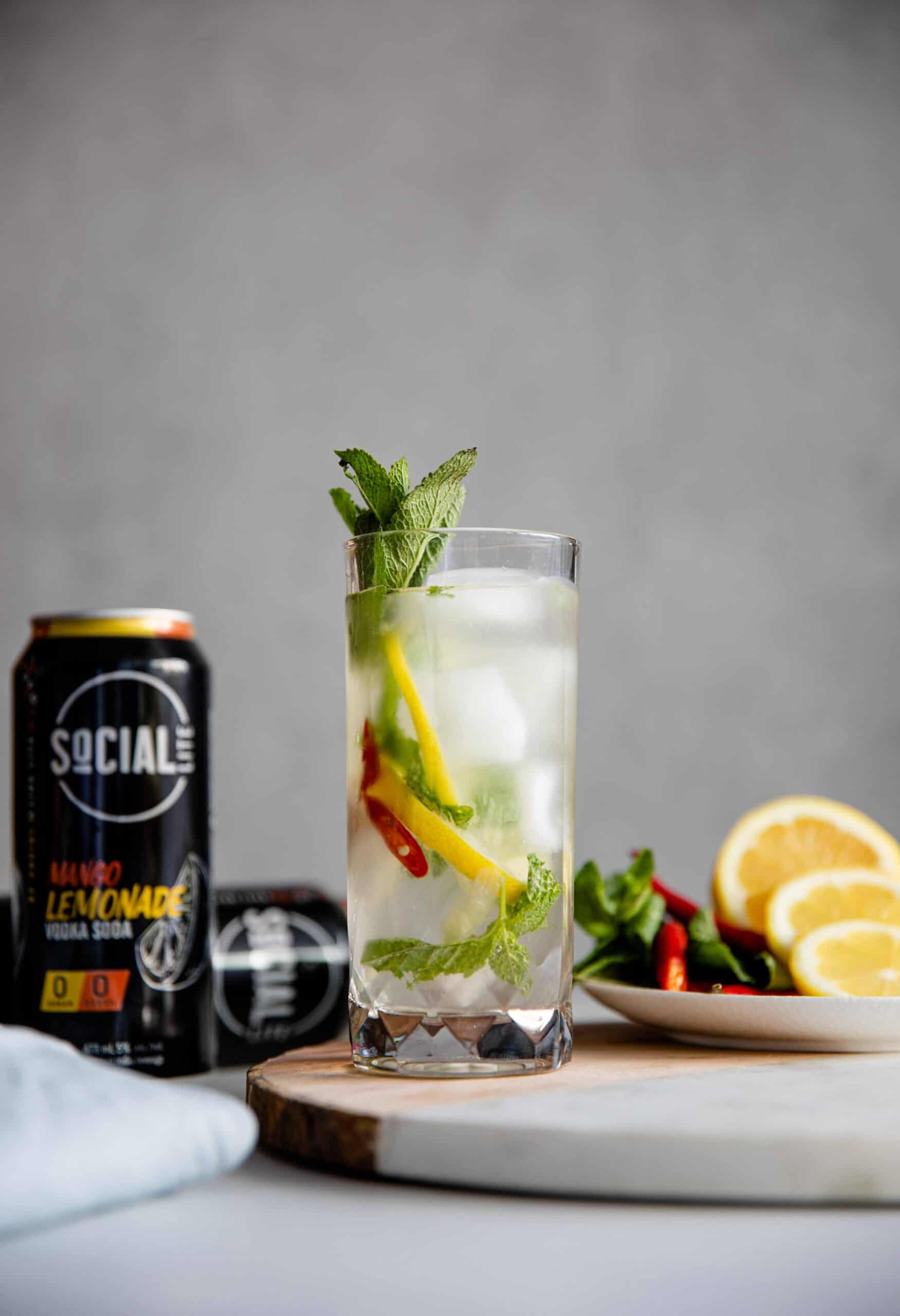 Socialite Mango Chili Lemonade
We're getting fancy with an RTD Can from Socialite to create this delicious boozy lemonade.
– Difficulty: Easy
Ingredients
3

oz

Socialite Mango Lemonade Vodka Soda

1

oz

Dolin's Dry Vermouth

3

slices

of Chili

2

sprigs Mint

2

Lemon wheel

1

tsp

Honey

optional
Instructions
In your Collins Glass, muddle your Chili, 1 sprig of mint and lemon wheels (add optional honey here if you want it a touch sweeter since the Socialite comes with 0 zero).

Add ice to your glass and start to top with the remaining ingredients.

Pour 1 oz Vermouth and top with Socialite Mango Lemonade Vodka Soda.

Stir and Garnish remaining Mint Sprig.