A spritz is something I ALWAYS crave in the summer time. It's so simple to make, plus there's a ton of versatility involved when you start swapping out for some other amazing Aperitivos and Liqueurs. This time around, I highlight Sloe Gin with some sparkling wine and tonic for this refreshing imbibe on CTV's The Social! Ready to start building your Very Berry Spritz?
If you'd like to watch this Very Berry Spritz built on camera, make sure to check out the link here to my CTV's The Social Special.
Structure of a Spritz
When building a spritz, you typically want to keep the following ratio in mind. Typically 1-2 parts Aperitivo/Liqueur (depends on product and typically how sweet it is), 3 parts Sparkling Wine and 1 part Soda. This has lead me to create some phenomenal spritz creations. That's right, this isn't the one and only time I've ventured into the creative Spritz world. Check out some examples here!
Now I'm using an ingredient I rarely use and will definitely change that and that's Sloe Gin. In particular I'm featuring the outstanding Hayman's Sloe Gin for this cocktail, which ended up working perfectly with this concept. I combined Sloe Gin with Mionetto's Prosecco and instead of soda, I used tonic water instead. YES, you can even change your sparkling component. With Sloe Gin having much of the essence of Gin, why not compliment it with some herbaceous tonic water? If you don't love tonic, that's okay! Build this with soda instead.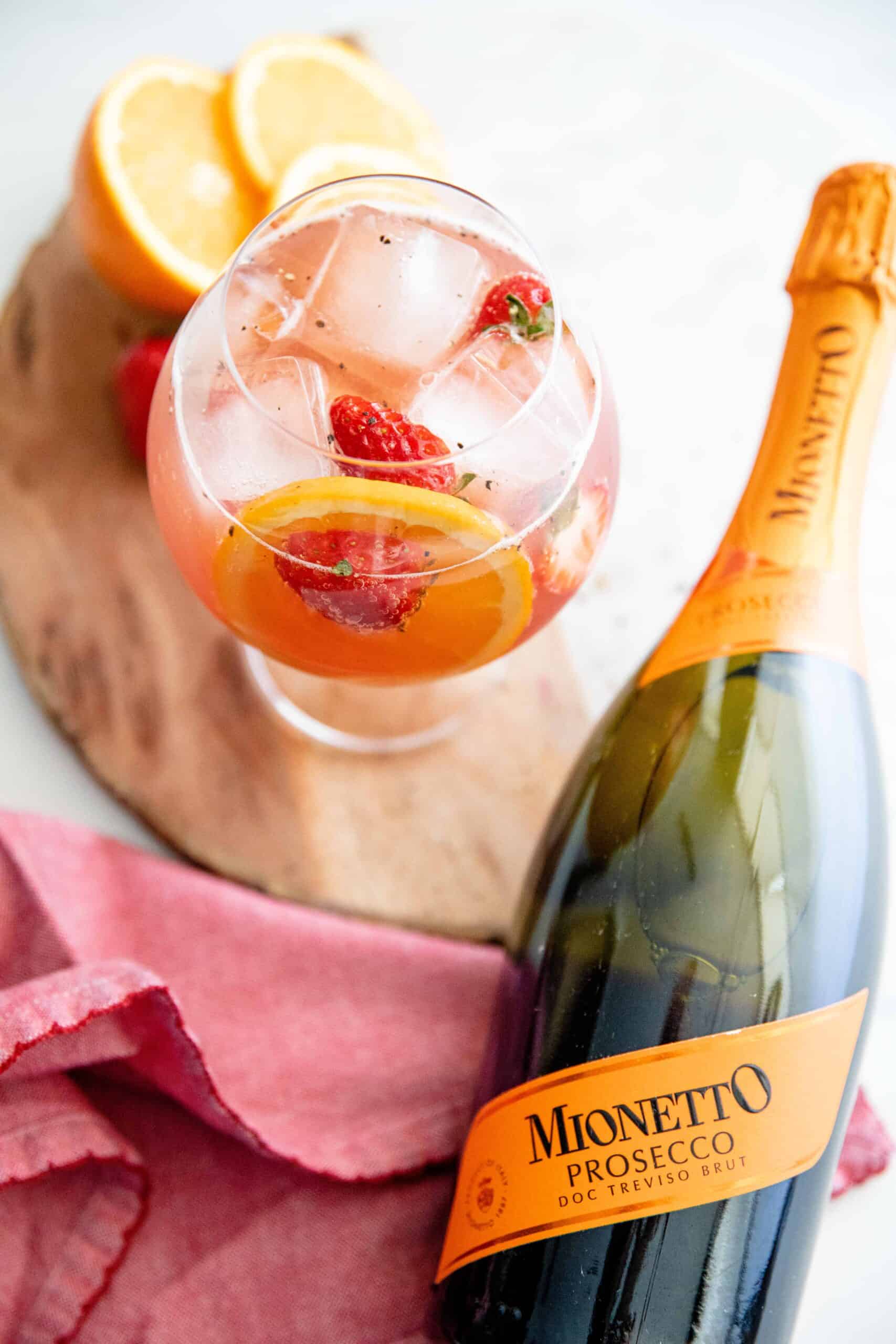 Then you have the fruit components that you'll want to toss into your glass. Highlighting the Berry notes, I wanted to put some fresh strawberries and black pepper to the mix (pst strawberry and black pepper is one of my favourite pairings). Make sure to have your fruit cut, because this will ensure more surface area to allow your fruit to infuse quicker.
And that's pretty much it! Build with your base spirit in mind and what flavours will compliment it and it's easy to customize your own spritz at home!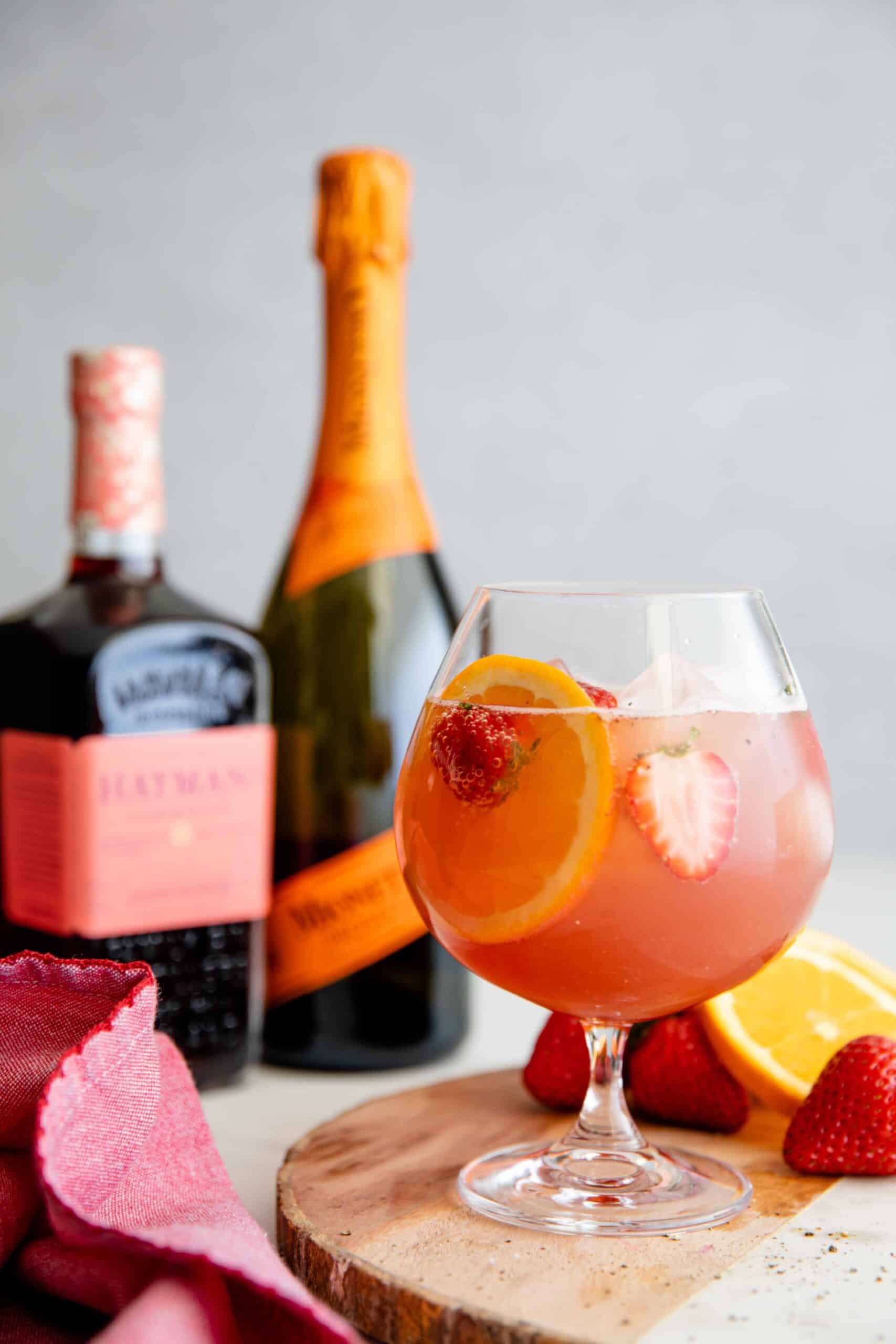 Very Berry Spritz
Featuring a Berry Spritz that uses Hayman's Sloe Gin, Mionetto Prosecco and tonic water!
– Difficulty: Easy
Ingredients
1.25

oz

Hayman's Sloe Gin

3

oz

Sparkling Wine

1

oz

Soda

2

Strawberries

1

Orange Wheel

1

Pinch

of freshly cracked Black Pepper.
Instructions
Fill a wine glass with large ice cubes and start adding in your ingredients.

First place your Strawberry and Orange slices, followed by Hayman's Sloe Gin, Prosecco and Top with Soda.

Crack fresh black pepper over top and give this a quick stir before enjoying.