Friends, we are kicking off the Holiday Cocktail Series with something that may surprise you (or not). I'm serving up an Alcohol-Free Sparkling Cocktail made with a product I ABSOLUTELY LOVE 'All Noughty' with their Sparkling Chardonnay. This riff on the Champagne Cocktail offers a sophisticated cocktail that is completely Alcohol-Free. The perfect way to celebrate the holiday season, and the legendary DD's of the night that kept us safe!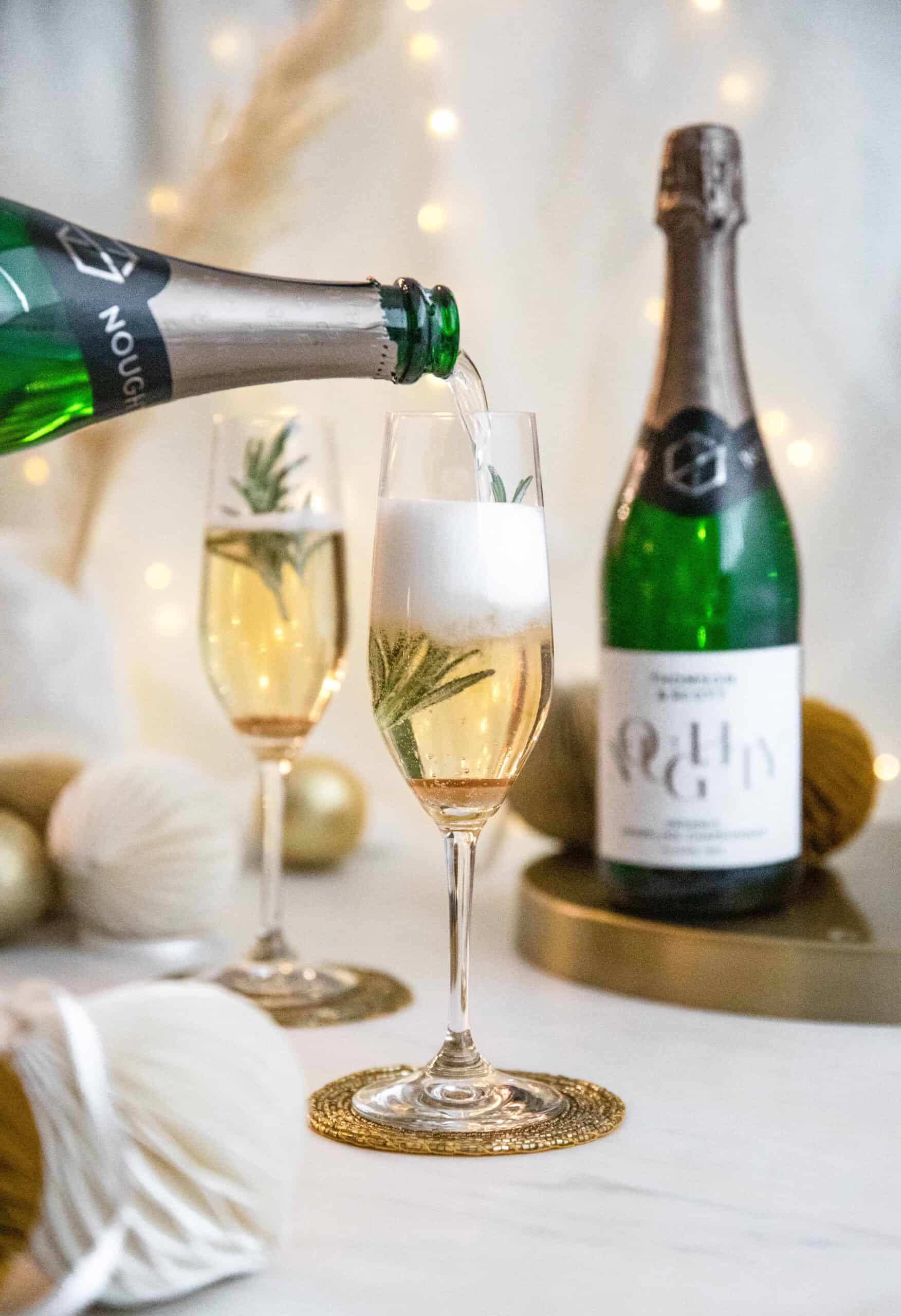 With this year leaving me with limited sophisticated Alcohol-Free options, you have no idea why products like All Noughty are so essential. I deserved this brand thanks to Soft Crush Inc. who distribute throughout Canada some AMAZING, and I mean AMAZING Alcohol-Free products. You no longer have to shop that overly sweet, garbage alcohol-free wines at the grocery stores. The industry is coming around with some delicious options and you need to check these guys out.
Now we typically think of Bubbly cocktails or glasses to start / honour a celebration. For me, celebrating the holidays demands a Champagne Cocktail. But what if you're choosing to drink less? Or the DD of the night? Shout out to my pregnant women as well that are so often shamed when wanting to have a simple toast. This cocktail is for all of you and more, so that you can feel included in the celebrations with more than just soda or ginger ale as an option.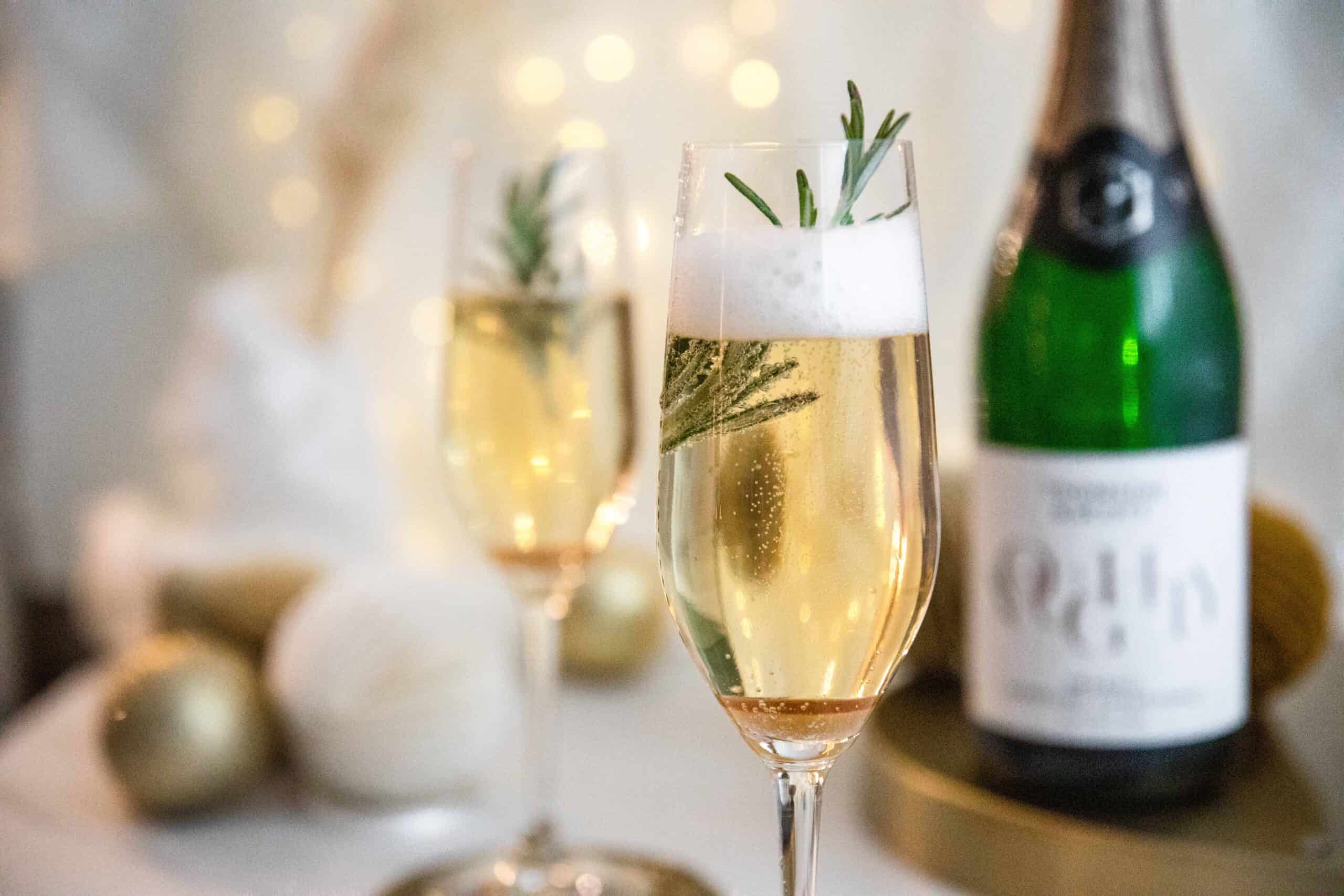 Building your Alcohol-Free Sparkling Cocktail
For this Alcohol-Free Sparkling Cocktail, I wanted to keep things simple, which is another reason why I love the traditional Champagne Cocktail. Simple, quality ingredients go a long way, which is why I'm glad I had some All Noughty Sparkling Chardonnay on hand. The brand also carries a Sparkling Rose, which I wouldn't object to that substitute for this cocktail. But I wanted to highlight the classic flavours here.
This creation calls for White Cranberry Juice, Holiday Bitters and fresh Rosemary. I'm not sure why this is always a shock to people, but white cranberry juice is in most grocery stores (just no one ever thinks of it). I wanted to keep this accessible! Now when it comes to bitters, I chose the holiday bitters from El Guapo, but you can adjust this to what you have in your home if you can't find it. Try to think of the flavours of the season, bitters with cranberry, cinnamon or ginger can go a long way here. I just don't want you to feel deterred from creating this recipe because the bitters aren't around.
The last component is the fresh Rosemary, which is pretty essential. What it creates on the palate and on the nose is magical. Plus it's such a simple addition to the cocktail that goes such a long way!
Ready to create the first cocktail of the #12DaysOfChristmasCocktails ? Check down below for details.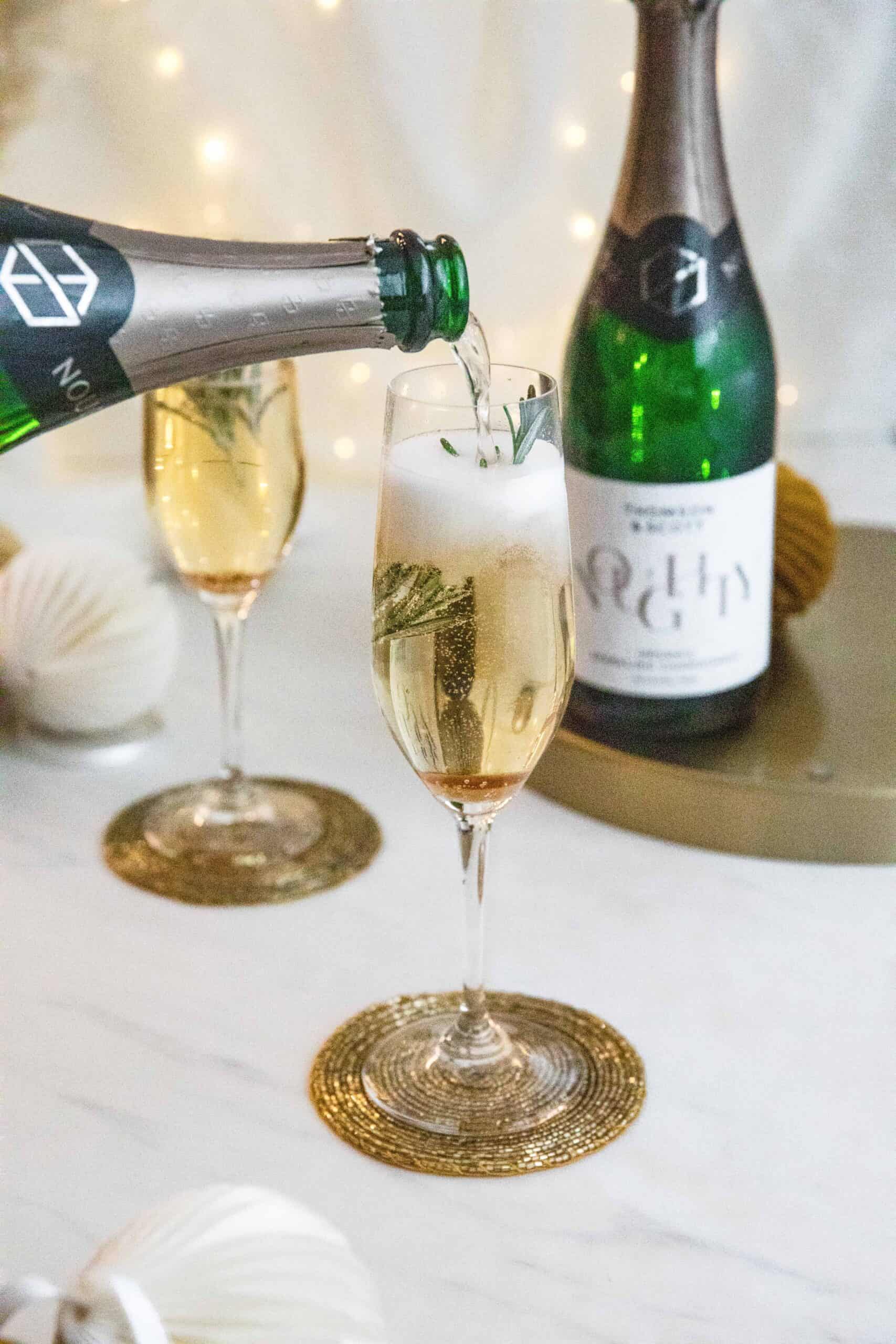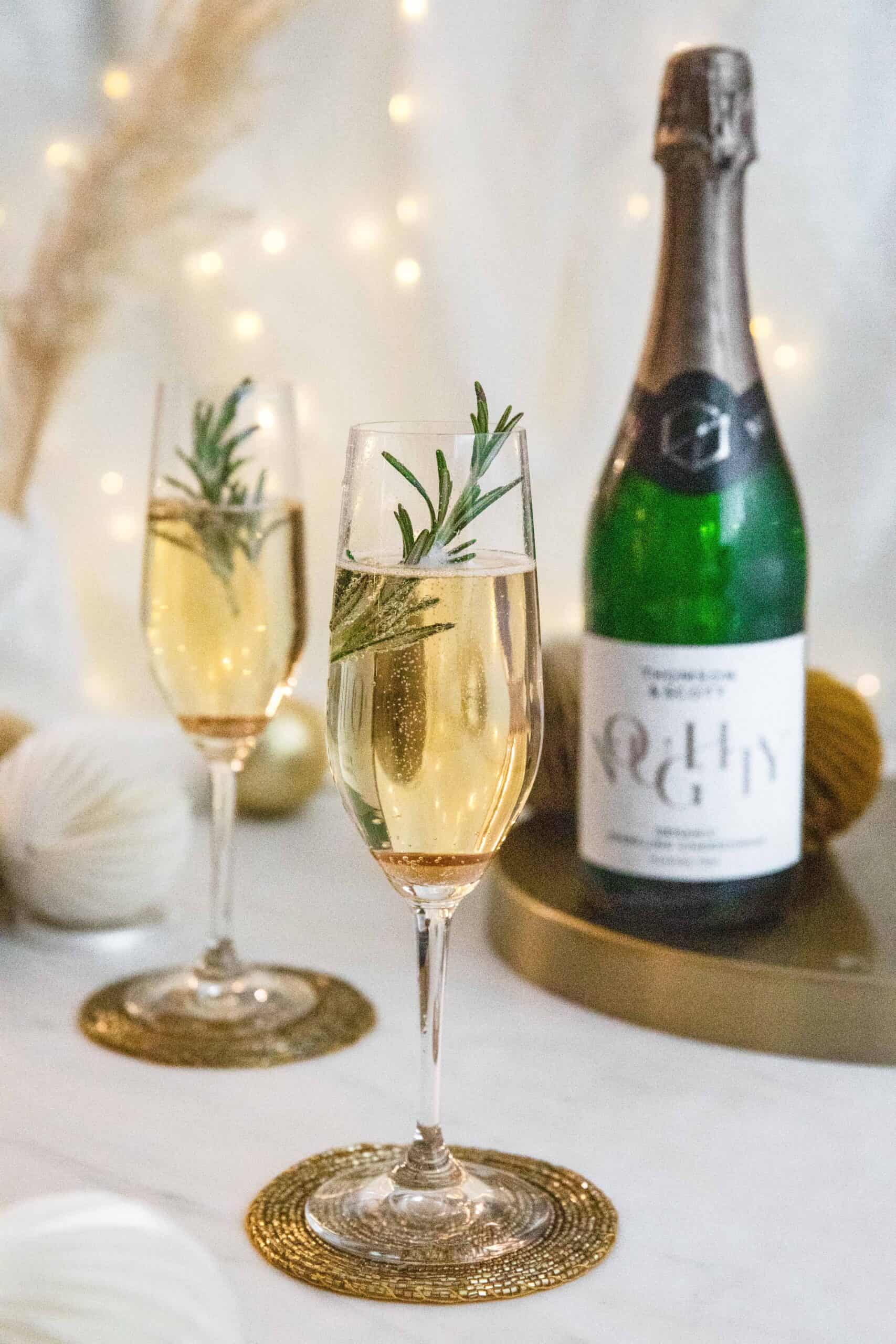 Oh So Noughty
We're creating a riff of the Champagne Cocktail made Alcohol-Free thanks to All Noughty's Sparkling Chardonnay
– Difficulty: Easy
Ingredients
1

Brown Sugar Cube

1.5

oz

White Cranberry Juice

3

dashes

Holiday Pie Bitters

El Guapo Bitter (See above for substitution suggestions)

4

oz

All Noughty's Sparkling Chardonnay

1

sprig

Rosemary
Instructions
In a Flute Glass, add your sugar cube and dash bitters over top.

Pour your White Cranberry Juice and place your rosemary inside the glass. Top with Sparkling Chardonnay.