We're here with another Holiday Cocktail creation for the #12DaysOfHolidayCocktails, and this is using a brand that I love and they're Canadian! If you've tasted Sortilège, then you understand the hype. Sortilège is a quality Maple Whisky brand here in Canada, and with the newest release of their Maple Cream, it's the perfect ingredient for this upcoming cocktail. Inspired by the classic Brandy Alexander cocktail, Brandy, Sortilège Crème, Chocolate and Cream come together in this tasty creation.
The sweet tooth tends to come out more during the holidays, and when you'd prefer a liquid dessert diet, this needs to be your drink! This is definitely for my White Russian cocktail drinkers looking for something different and this cocktail does that. The fact that the Sortilège Crème comes with that slight hint of Maple transforms this riff, and with that dust of nutmeg on top, you can't go wrong.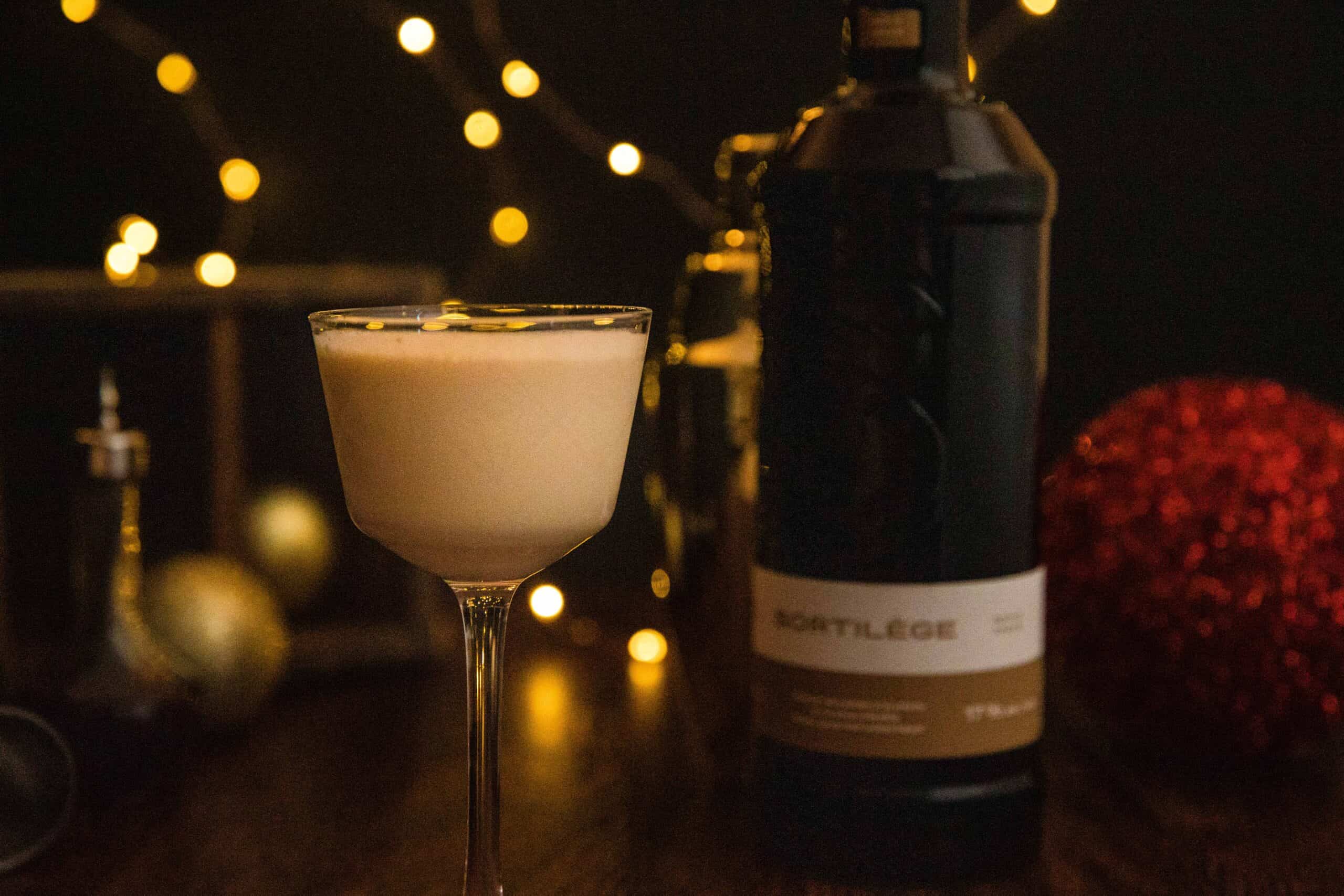 Knowing when to use Sortilège Crème
When we think of Cream Liqueurs, we often have them on the rocks. I want it stated now, that this is 100% encouraged here as well. It's a great product on it's own, and if you're not in the mood for cocktails, this chilled or served over ice is great! I'm also a big fan of layering cream liqueurs with other high proof spirits. This could include an overproof rum, Rye, Brandy and much more. That with some mint, crushed ice, and you've got yourself a refreshing imbibe.
The thing is, you're probably here because you're eyeing this Brandy Alexander cocktail riff and wondering how you can make it at home. Well it's pretty easy, plus it uses items that are fairly accessible. All you need is a White Creme de Cacao, Brandy, Heavy Cream and a whole nutmeg to lightly grate over top. Oh, and of course, Sortilège Crème which for my folks in Ontario reading this as I launch, it's on sale!!! Ready to start shaking up this cocktail?
Maple Alexander
A Canadian, Holiday Riff on the Brandy Alexander cocktail made with Sortilège Crème, now available at the LCBO!
– Difficulty: Intermediate
Ingredients
1.5

oz

Brandy

0.75

oz

Sortilège Crème

0.75

oz

Heavy Cream

0.25

oz

White Creme de Cacao

Freshly Grated Nutmeg for Garnish Optional
Instructions
In a shaker, add all your ingredients (except Nutmeg), fill with ice and give a vigorous shake.

Strain into a Coupe or Nick and Nora Glass. Grate fresh nutmeg on top.