This may seem strange, but for my people who love a dirty martini, this martini will be right up their alley. It combines Pink Gin, Lillet Blanc, grapefruit and Pickled Jalapeno Brine for this outstanding Picked Jalapeno Gin Martini. Don't believe me? Well, I guess you'll have to shake this one up then to see for yourself.
Jump to Recipe
What's #NoDrinksWasted?
After a fun year of #DrinkYourGram on my social platforms, I wanted to create cocktails with you in mind. Many of you likely have random bottles or ingredients around the house that you don't want to go to waste, so why not use them in a cocktail? 
For today's creation, we're mixing with JALAPENO! Funny enough, I had two people bring up Jalapeno, both in different way (fresh and pickled). None the less, it made me think that the season was calling for spice. It's tempting to make somewhat of a Caesar, but then I thought of the structure of a martini and the addition of olives. This is far from that traditional Martini, but still fiery, still delicious, that will go down well.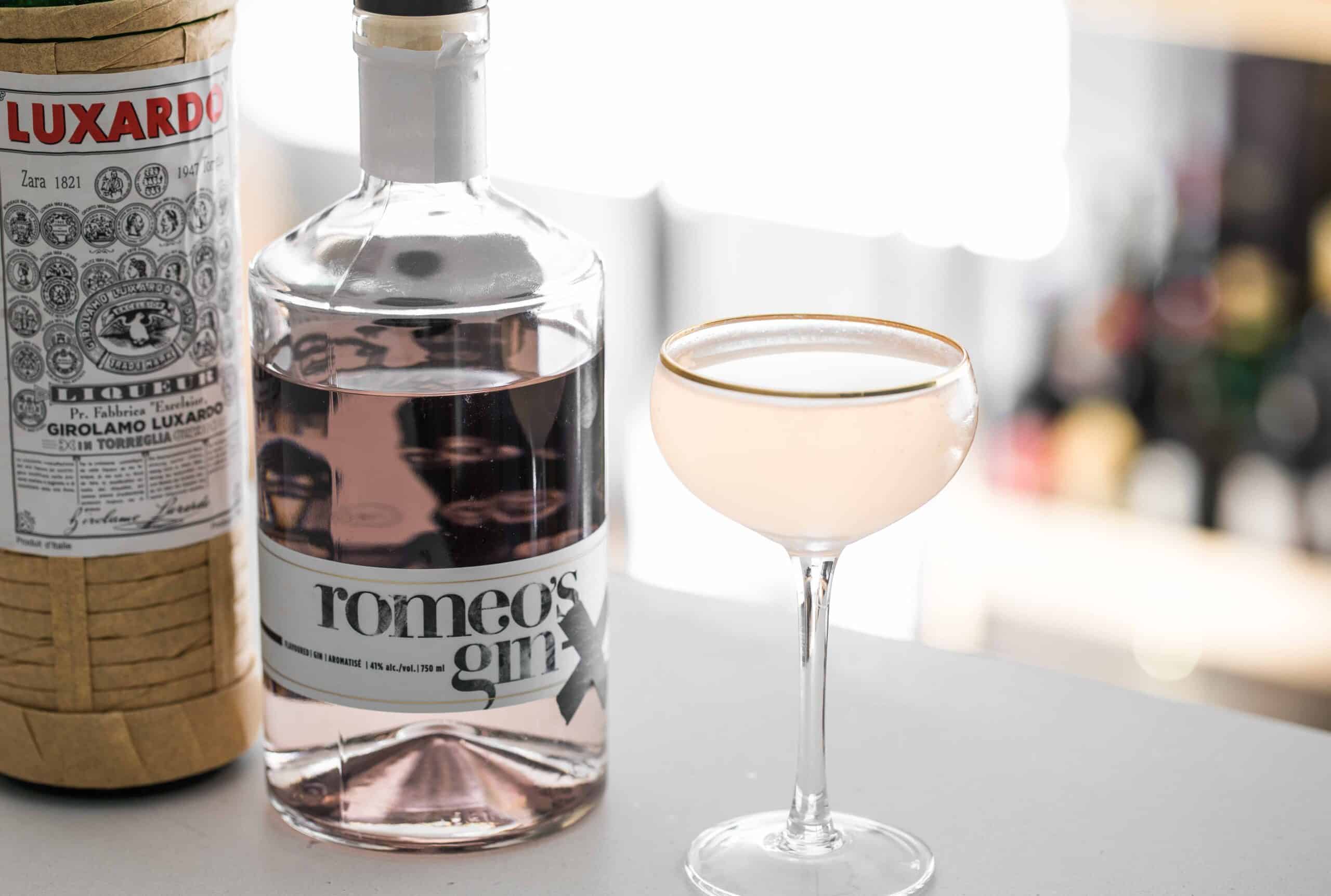 Building your Pickled Jalapeno Gin Martini
My first thought with this cocktail was combining Strawberry and Jalapeno together. This could be done with a strawberry infused Gin or Lillet Blanc, muddling some fresh strawberry before shaking, even Strawberry bitters. I had none of the above, lol. But I did have some delicious Romeo's Pink Gin on hand and it was the perfect compliment to the flavours I was going for.
This is still very much a booze forward martini, remember that. But I found the addiction of honey and citrus helped bring the brine together in this cocktail so it wouldn't feel completely misplaced. I almost thought I was going to go in a direction of a Last Word. I didn't. It's just something completely uniquely it's own.
Don't have Jalapeno Brine?
I loved the spice that this brought to the cocktail, but don't feel shy giving a gherkin brine a shot or sweet onion juice. This Pickled Jalapeno Gin Martini is definitely meant to be flexible, and I'm curious how you'd make it at home. Before I hear all your recommendations, let's get to that recipe shall we?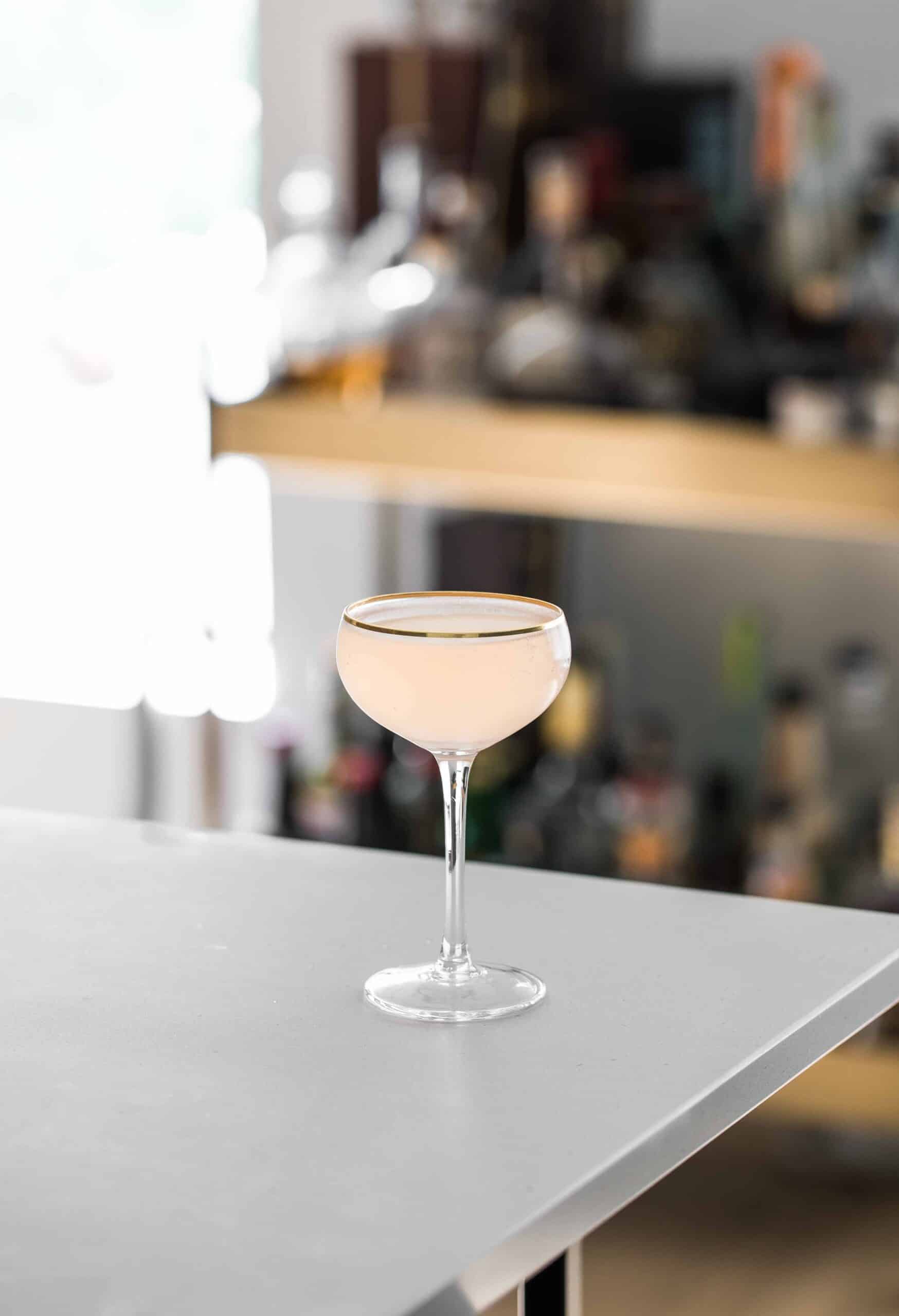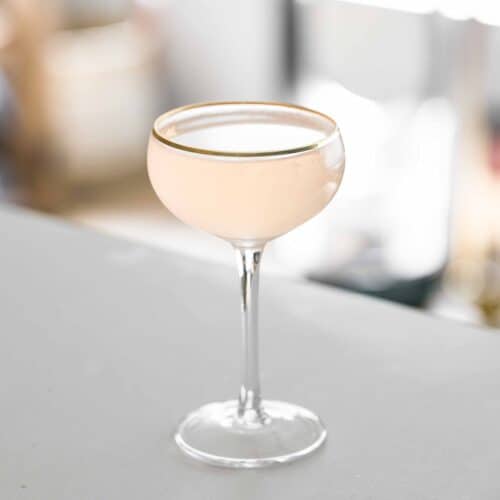 Pickled Jalapeno Gin Martini
Pink Gin, Lillet Blanc, Honey, Grapefruit and Pickled Jalapeno Brine come together in this spicy and tasty martini for this week's #NoDrinksWasted
– Difficulty: Intermediate
Ingredients
1.5

oz

Pink Gin

Romeo's Pink Gin used here

0.75

oz

Lillet Blanc

0.75

oz

Grapefruit Juice

0.75

oz

Honey Syrup

(2:1) See below for notes

1

barspoon

Luxardo Maraschino Liqueur

1/3

oz

Pickled Jalapeno Brine
Instructions
In a shaker, add all your ingredients with ice and give this a vigorous shake.

Double strain into chilled coupe glass. Cheers.
Recipe Notes
To make the honey syrup, simply combine 2 parts honey with 1 part boiled water. Stir until dissolved.
Looking for more Gin inspired recipes? Head over to the GIN category by following the link attached!