We've got another delicious Spirit Free Cocktail that combines the flavours of a Horchata and Peaches all into this Lemon & Peach Horchata. Now this recipe is meant to be sipped without Alcohol, but know that you have a ton of options to make this into a boozy treat. It's bright and fresh, plus PERFECT for summer! See how it's made below!
Spirit Free vs Mocktail
I'm going to be an advocate pushing this messaging as much as I can. Start calling alcohol free beverages Spirit Free not Mocktails! There's a point to this and one that's very important to empower this category. Think of the word Mock. It associates with something being "fake". Is there something "fake" about these sophisticated drinks? Not a chance. And it has the underlying tone of almost shame and not being good enough, when NONE of the beverages I share for Spirit Free Mondays will feel this way.
Spirit Free welcomes a language of options, optimism and no guilt tripping. It's one that I know this category wants to see more of and I can't wait to share these recipes for you. For today's beverage, I was inspired by the ZERO Cocktail Book (an essential if you really want to NERD OUT on Spirit Free solutions) to create a Lemon & Peach Horchata that's bright and perfect for summer.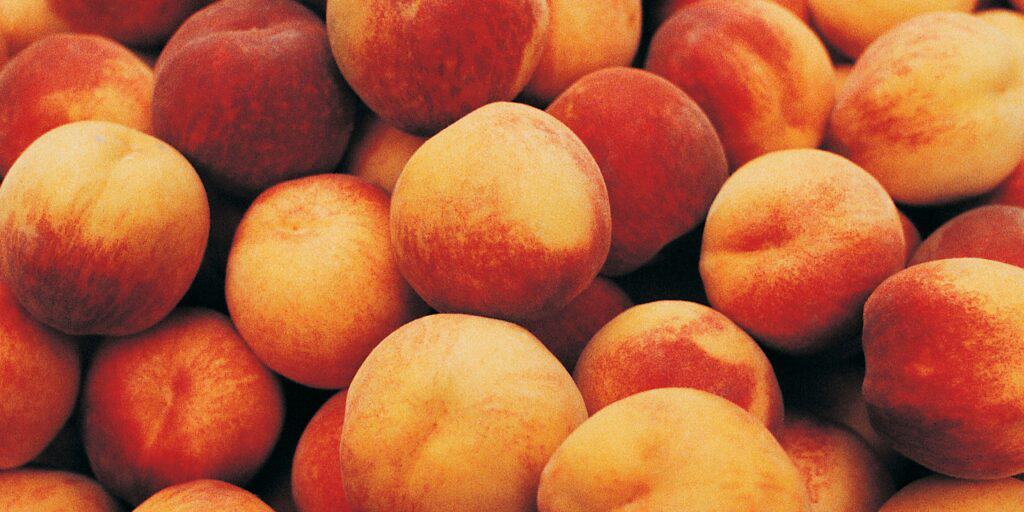 Building your Base Horchata
The thing that makes a horchata most special is the time you give it. It takes little effort to make a horchata, but giving it the time to soak, and marinate with all the flavours is SO important. I let the Zero Cocktail Book guide me, but I adjusted a couple things slightly to make it all come together.
Now the important thing to note with this Horchata is that I'm not adding any sugar to this process. That's because I'm giving full control to the Peach Oleo Saccharum (aka Peach Syrup) to do the job for me, which I'll explain below. But first let's get to that base Horchata recipe!
Base Horchata (unsweetened)
An essential ingredient to the Lemon & Peach Horchata. Doesn't take much effort, you just need to be patient!
– Difficulty: Easy
Ingredients
1.25

cup

Almonds

Preferably Molar. Make sure it's unsalted.

1.5

cups

Basmati Rice

6

cups

Water

1

small

Cinnamon Stick
Instructions
In a large non reactive bowl, mason jar or container, add all your ingredients. Let this soak for a minimum 24 hours (max 72) in the fridge, covered.

Add all your ingredients (except cinnamon) into a blender and puree until completely broken down. Strain through a fine mesh strainer and pour into a mason jar until ready to use.
Making your Peach Oleo Saccharum
I followed the same direction I went with the Plum Oleo Saccharum I made for the Plum Bramble a while back. I absolutely loved it, and it kept things easy in the kitchen. So I won't waste any of your time here. Here's how you make this Peach Oleo Saccharum!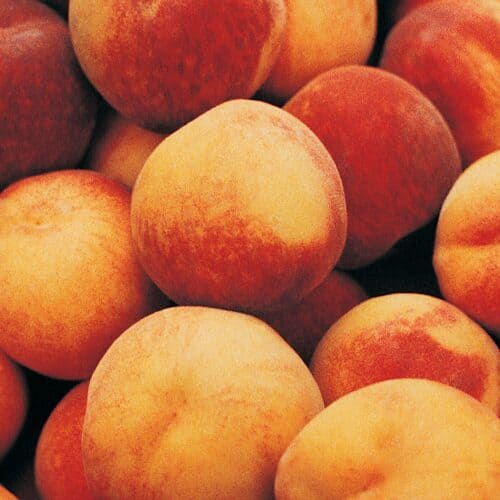 Peach Oleo Saccharum
A delicious Peach Syrup that keeps all the vibrancy and brightness with this technique!
– Difficulty: Easy
Ingredients
4

Peaches

Almost too ripe and mushy. Roughly chopped and pits removed

1

cup

Granulated Sugar
Instructions
In a non reactive bowl, place roughly chopped Peaches and Sugar together. Stir until combine, squeeze out the peach juice with your hands or spoon.

Let this sit at room temperature for a minimum 4 hours (or overnight).

Strain into a container (use the back of the spoon to help extract the peaches), cover and place into the fridge until ready to use. Can last up to 2 weeks in the fridges.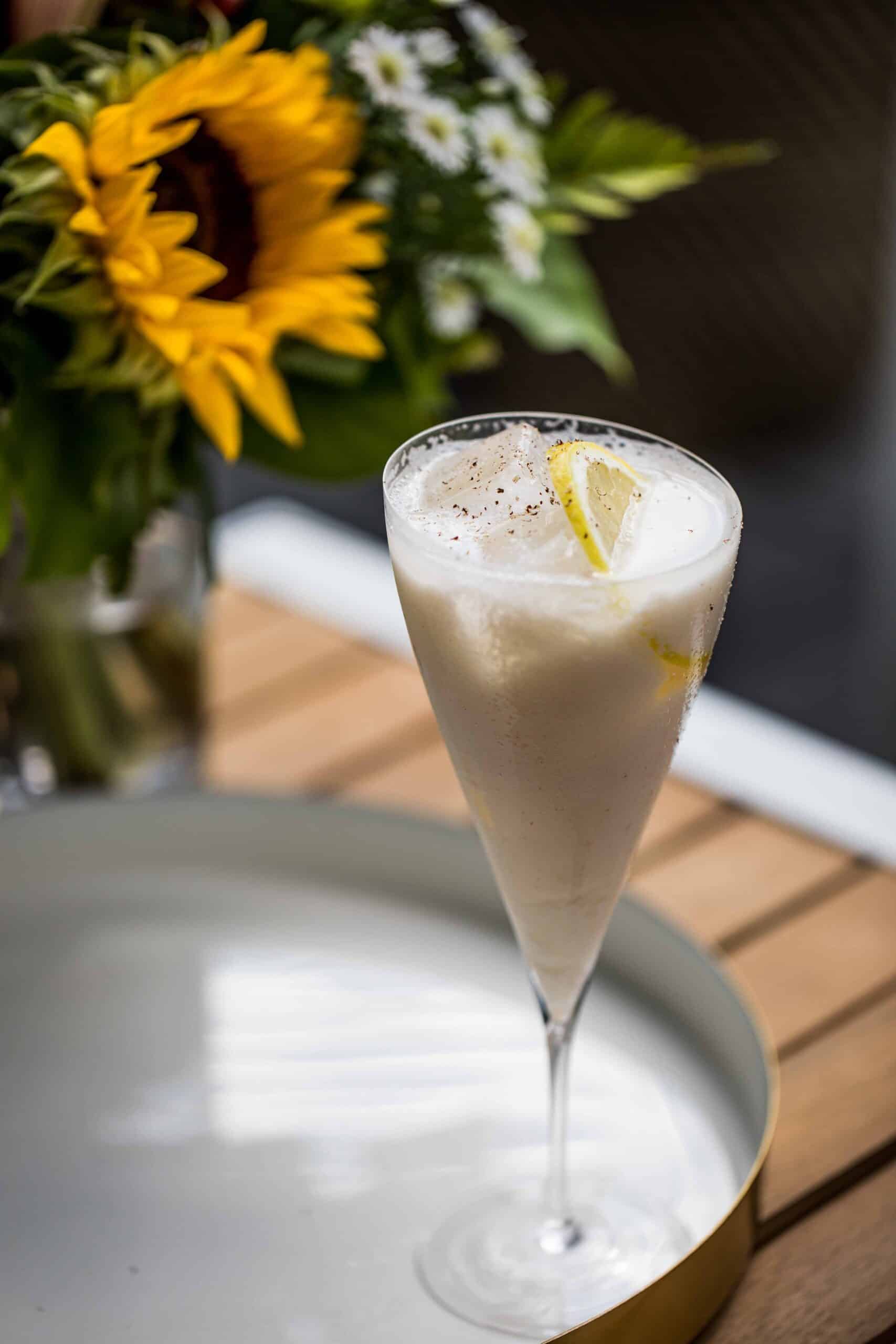 Putting your Lemon & Peach Horchata Together
So the hard work is literally waiting, and once your elements are complete, it's easy to shake up this Lemon & Peach Horchata. Now I put in my preference of ratio, but add as much sweetness, citrus to your preference! And the great thing is, with the Peach Oleo Saccharum and Horchata base, it's easy to adjust to you.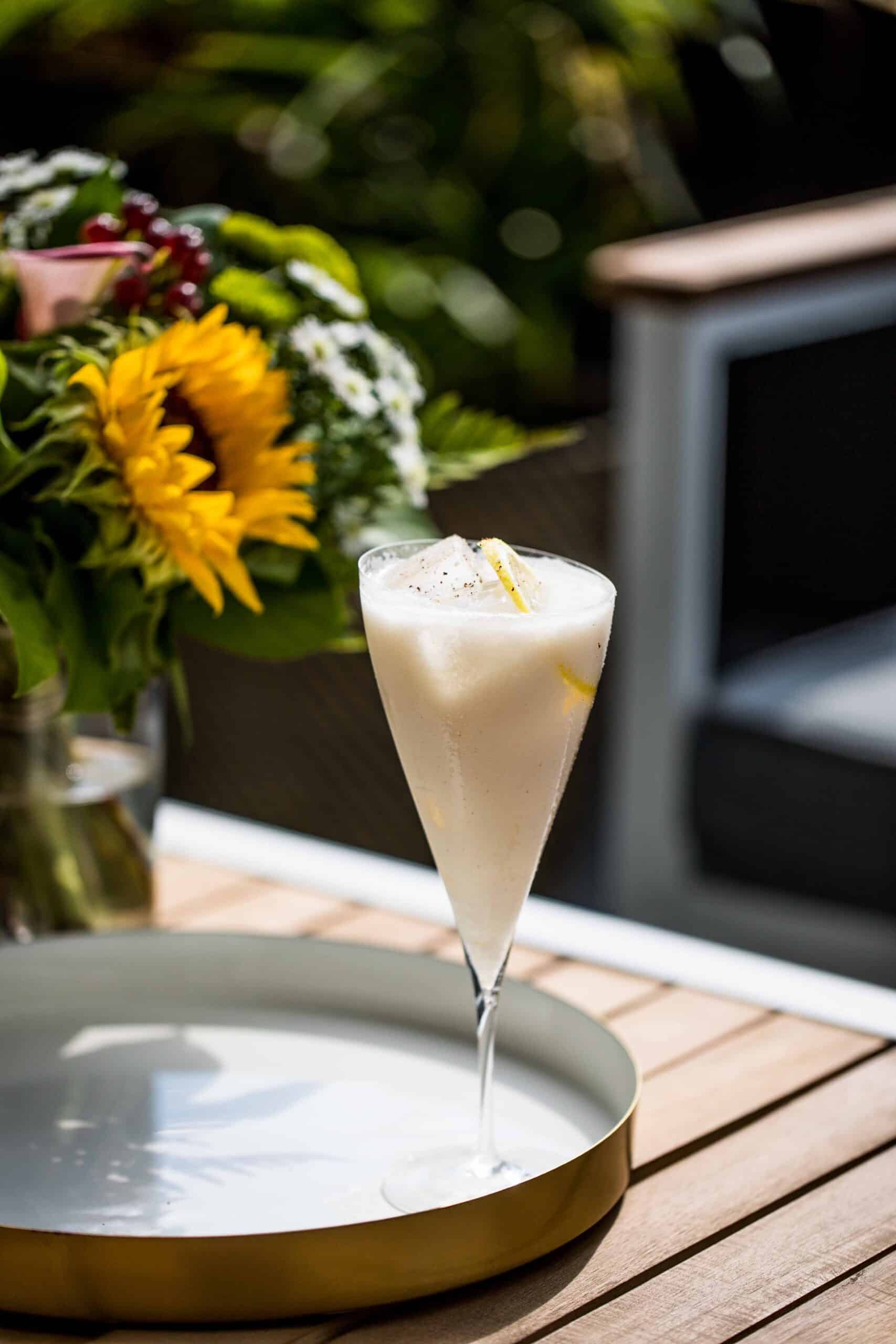 Lemon & Peach Horchata
A refreshing Summer Spirit Free imbibe you'll love that combines Peaches and Horchata all in one!
– Difficulty: Easy
Ingredients
3/4

oz

Peach Oleo Saccharum

3/4

oz

Freshly Squeezed Lemon Juice

4

oz

Horchata Base

Fresh Nutmeg

for zest *optional
Instructions
Shake all your ingredients (except nutmeg) in a shaker with ice. Give this a quick strain and strain over fresh ice.
Recipe Notes
So this is an easy enough cocktail where you really don't need to shake if you don't want to. Stirring in a pitcher works, just make sure you aren't putting any ice in your pitcher. Ice should only be introduced with each individual serving. 
Want to add alcohol? You certainly can! I'd recommend an Agave Spirit, Cachaca, Shochu, Baijiu, even Sake might bring a pleasant surprise. Of course there is the standard vodka for an easy mix. 
Looking for more Spirit Free creations? Make sure to click the link HERE for inspiration!