In this special episode of CTV's The Social, we explore the best of what herbs have to offer when it comes to your cocktails. I love experimenting with herbs. Whether delicate or loud, learning how and when to use them in cocktails is so essential. But it's all about getting comfortable around these herbs and what pairs best. One of my favourite spirits to work with is definitely Tequila, which is why I bring out 1800 Silver for this mix. Rosemary plays the star role in a dramatic way with this Tequila Rosemary Cocktail I'll be sharing now!
If you'd like to watch this Pink Smoke is shaken up on camera, make sure to check out the link here as we build it on CTV's The Social.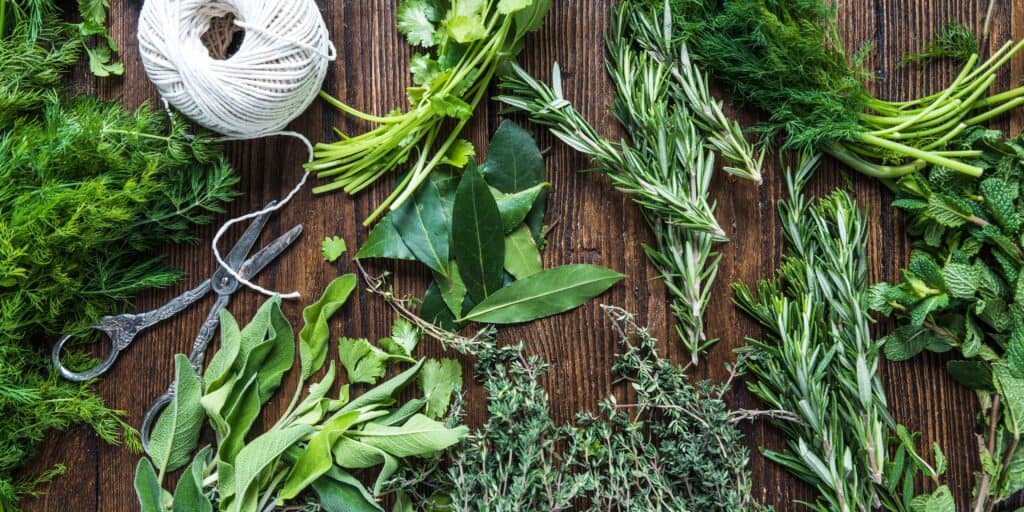 Working with Herbs
The most important thing when working with herbs is knowing how they compliment the main spirit and flavour you have in mind. For example, with Gin being as aromatic as it is (especially a London Dry), I don't like to work with very aggressive herb flavours. You have to know the properties of the Gin to ensure their botanicals don't clash with yours! I'm not saying it's impossible. I have mixed plenty of delicious cocktails with herbs and gin, but I find you have to be a lot more careful here.
Then you must think about the main flavour of your cocktail. Whether it's tropical, citrus, rose forward, WHATEVER you decide. Pineapple is super forgiving, and I find works so well with Sage! Now thing is, Sage can quickly overwhelm a cocktail, so it's important to make sure you don't pack your glass with sage. One leaf can go a long way!
Thyme is one of those flavours that I love to mix in a martini or Sake forward cocktail. It's really all about experimenting. Play around with some of your favourite classic cocktails, and then ask yourself what herb can help elevate this. Now this can be by infusing your spirit with the herb a couple days before, or creating your own syrup, or simply shaking it in your equipment. You have options! So don't be shy to reach out for advice!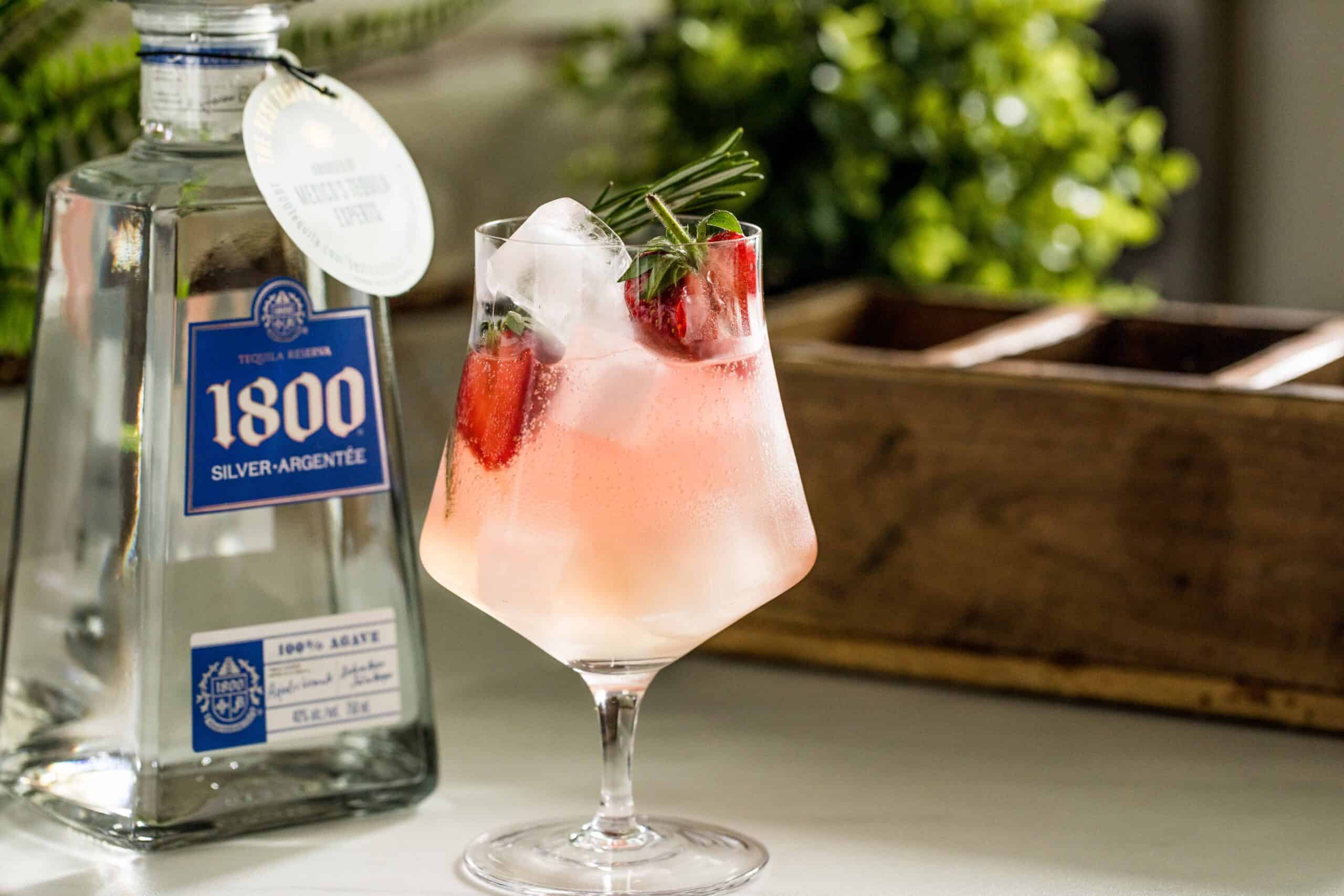 Choosing your Spirit
Now I could have gone in many directions with this cocktail, but Tequila has so many unique vegetal properties that I knew would compliment herbs well. In this case, I brought out the classic 1800 Silver, which you will love in this cocktail! Did you know that the tequila house of 1800 is the World's Most Awarded Tequila Family?
Building your Pink Smoke Tequila Rosemary Cocktail
Having discovered how much I love Grapefruit and Smoked Rosemary together, this made the following cocktail creation very simple! Plus the smoked element has me thinking about Mezcal properties coming through in this cocktail. It's really simple and just calls for a quick shake, great ingredients and slightly torching your rosemary to get the ultimate aromatic experience. Believe me when I say, you need this Tequila Rosemary Cocktail in your life.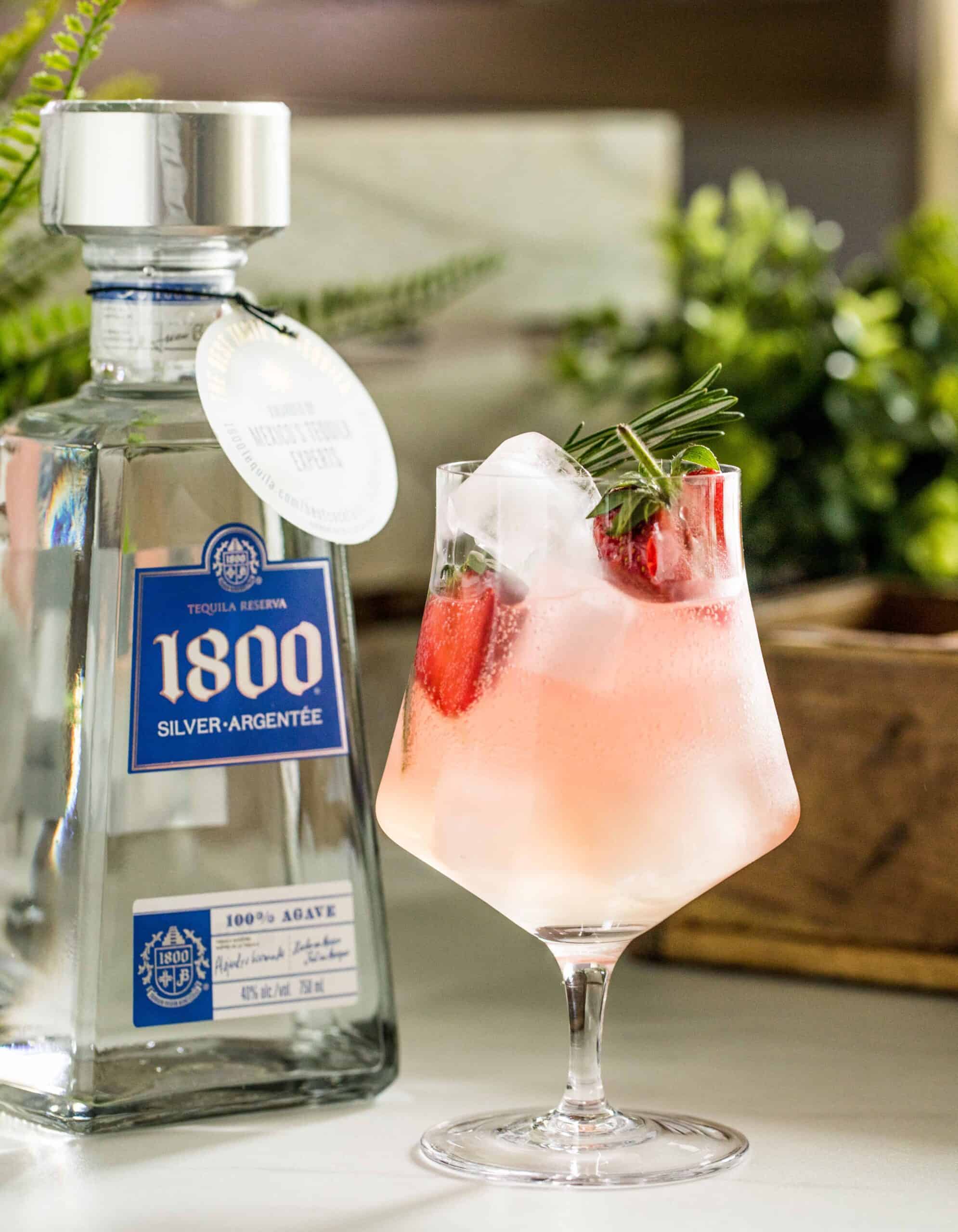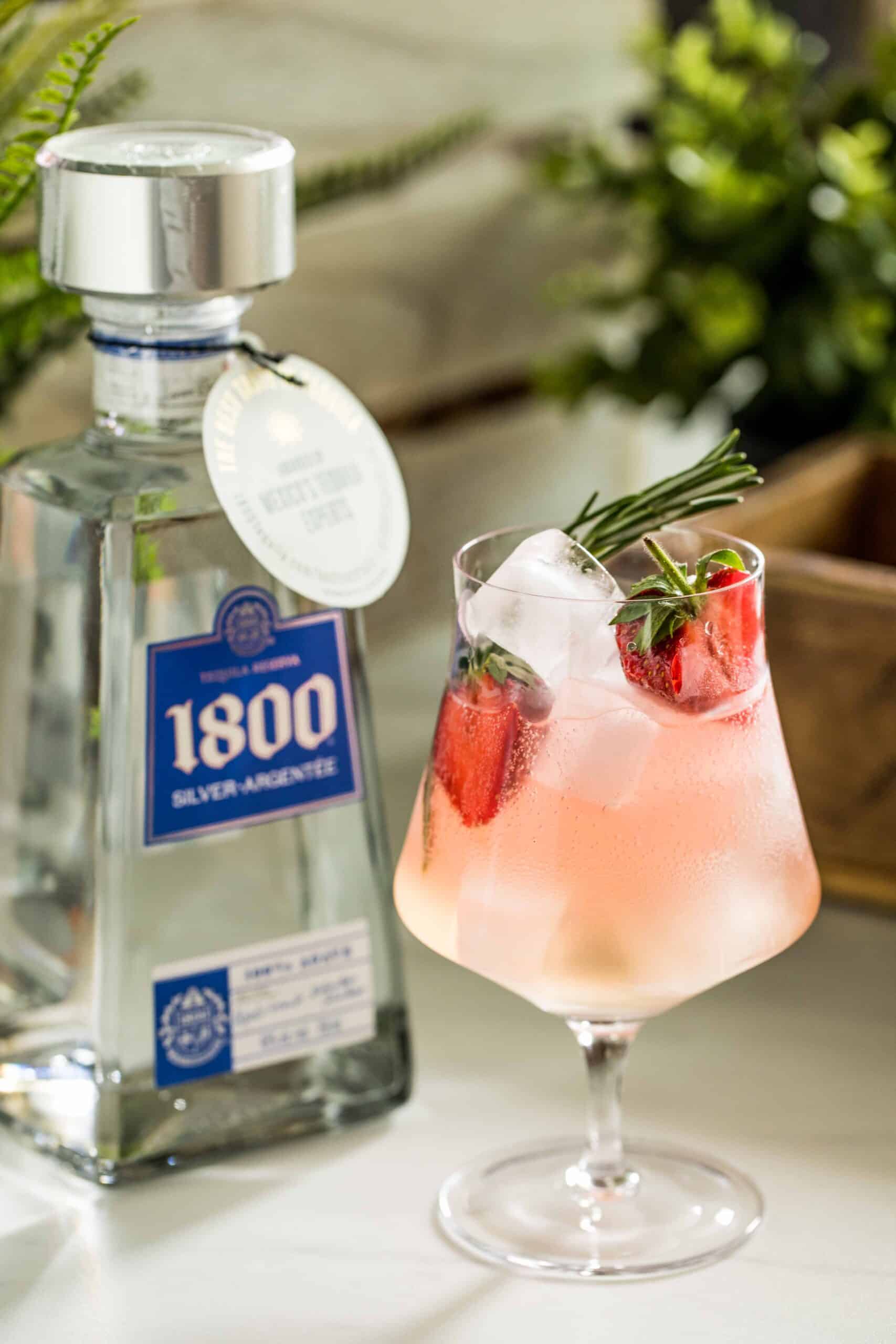 Pink Smoke
We've got a refreshing Tequila and Rosemary Cocktail that you'll love this summer!
– Difficulty: Easy
Ingredients
1.5

oz

1800 Tequila Silver

1

oz

White Cranberry Juice

1.5

oz

Sparkling Pink Grapefruit Soda

Fever Tree's Sparkling Pink Grapefruit used here

2

Halved Strawberries

1

Rosemary Sprig
Instructions
In a Collins (or if you want to be fancy and use a wine glass you can here!), fill with ice and your strawberries.

Add in your Tequila, White Cranberry Juice and top with Soda. Give this a stir.

For the last step, we're going to grab a lighter and lightly release the aromas, and then add to your cocktail for that aromatic, smoky component to compliment the Grapefruit.