In this special episode on CTV's The Social, we're talking all about cheese and how you have to rethink your next cheese pairing! Beer and Whisky tastings is now my new favourite way to enjoy a cheese board and I can almost guarantee you'll feel the same. Since I'm all about the cocktails, I thought why not combine the two into a delicious cocktail to pair with your next cheese! I can't wait to share this Irish Whiskey and Beer Cocktail for you here.
If you'd like to watch this Irish Passion is shaken up on camera, make sure to check out the link here as we build it on CTV's The Social.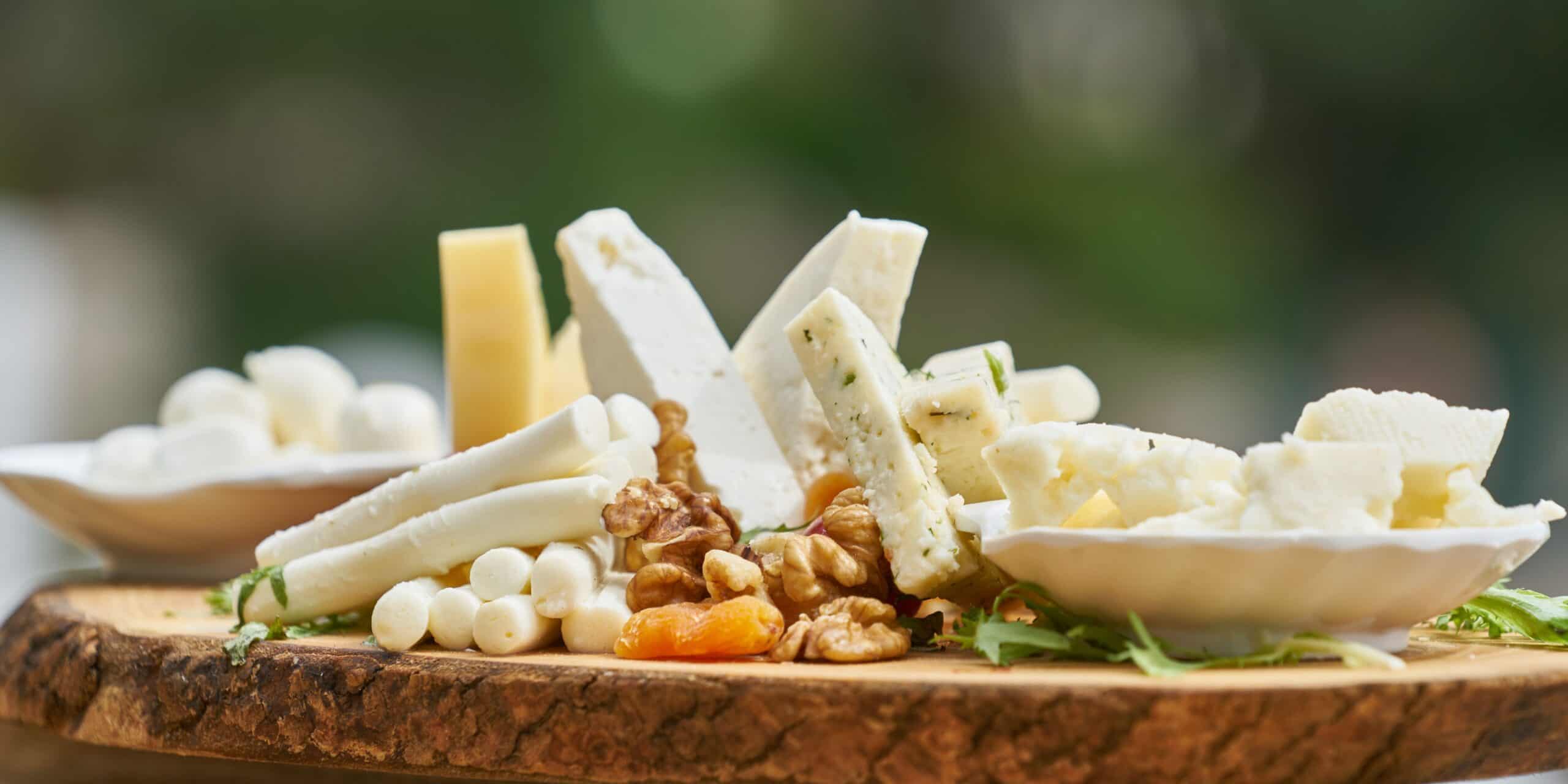 Pairing Cheese with Whisky and Beer
I mean it. The next time you think Wine and Cheese is the best pairing together, I DARE you to bring out a small flight of whisky. OR if you prefer Beer, have a flight of a few different styles because I promise you, it will change your taste buds completely. I first discovered this against a recent Whisky and Cheese pairing I did and couldn't believe how each cheese brought out something different.
I love them both so much, and there was so way I could decide between both. That's why I decided to build a Whisky AND beer cocktail! Experimenting with Beer in cocktails is not something new to my platform. But recently I've shaken up a few that are definitely Hall of Fame worthy. So I put together an Irish Whiskey and Beer cocktail, that I'm sure you'll love.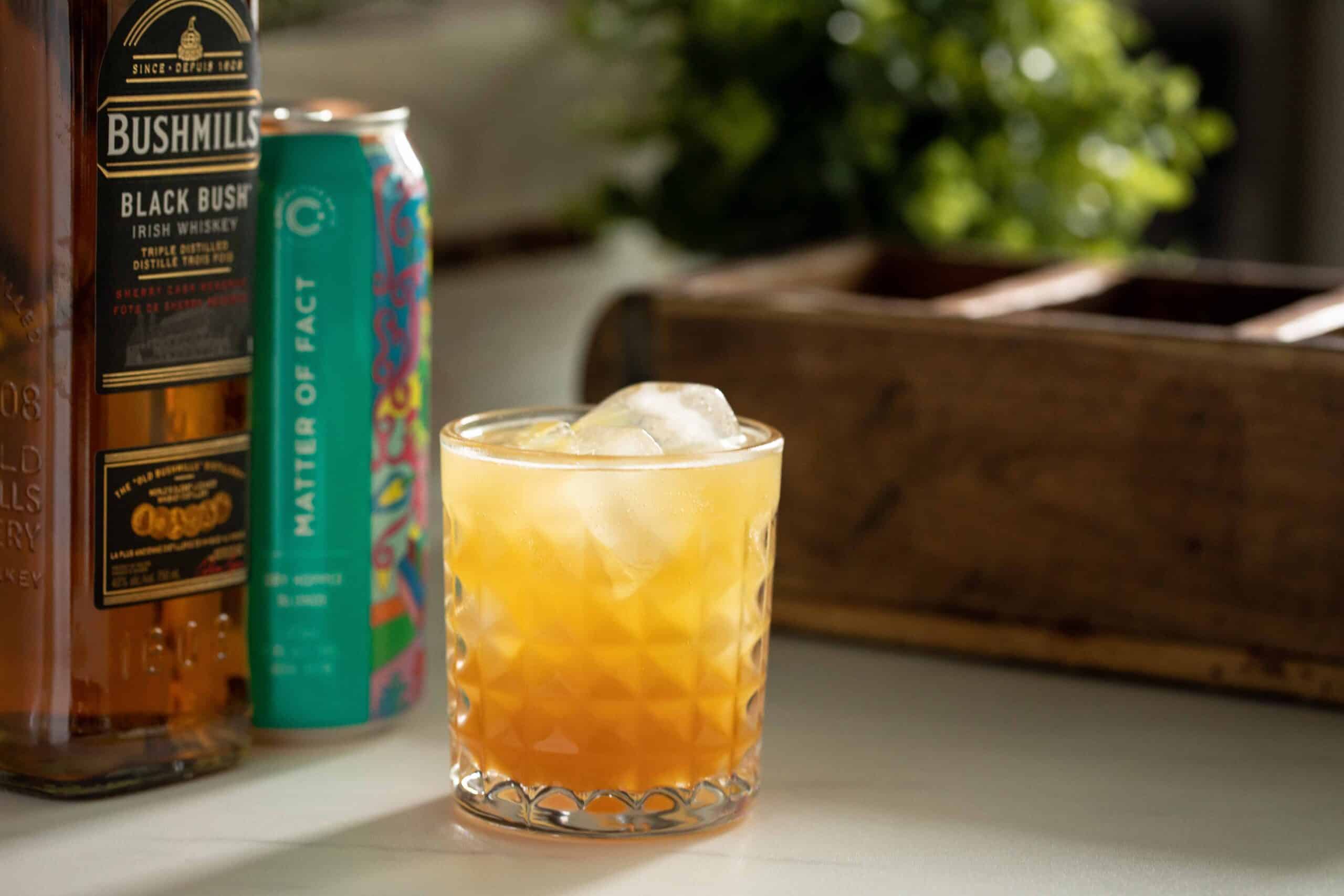 Building your Cocktail
Having done a recent campaign with the LCBO, I built a Passionfruit Sour Beer cocktail that blew my mind. Curious to find the recipe? Click here! So with a similar structure in mind, I decided to swap out of the Tequila with Irish Whiskey (because I LOVE mixing with Irish Whiskey lately). And I replaced the Sour Beer with a Blonde Ale from my friends at Collective Arts! For the Irish Whiskey, I went classic with the Black Bush expression from Bushmills that I adore. Why do I love this whiskey so much? Because it offers a ton of beautiful notes from its Oloroso Sherry Casks, with hints of toffee and stone fruit.
Again, this is a summer cocktail, and tropical notes work SO well with Irish Whiskey. That's why I brought out the Passion Fruit Juice and Freshly Squeezed Lemon to balance out the cocktails. Most importantly, for balance you need that sugar, so I brought out honey for this cocktail!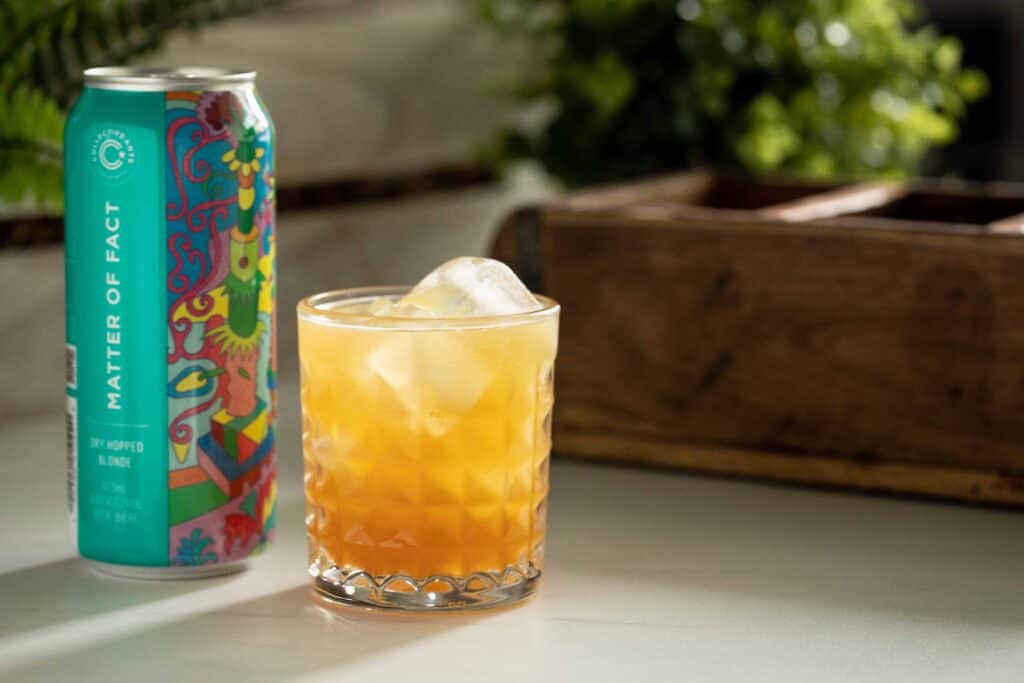 Choosing your Beer
It's not new to my Liquid Culture followers my love for Collective Arts Brewery. They have long been a staple in my home and will continue to do so because they always support local artists and communities through their platform. I wanted to go with a lighter Ale for this cocktail to make sure the other ingredients came through. Now what I love is that this Blonde Ale Matter of Fact still has the hops to make itself present, but not overwhelm the cocktail. It's fantastic and one I recommend!
For other beer inspiration, you could so with a Saison with this cocktail, or lightly hopped beer. Even sour beers would go great with this cocktail. Again, stay away from anything like a stout or Hoppy IPA. Think light and bright here.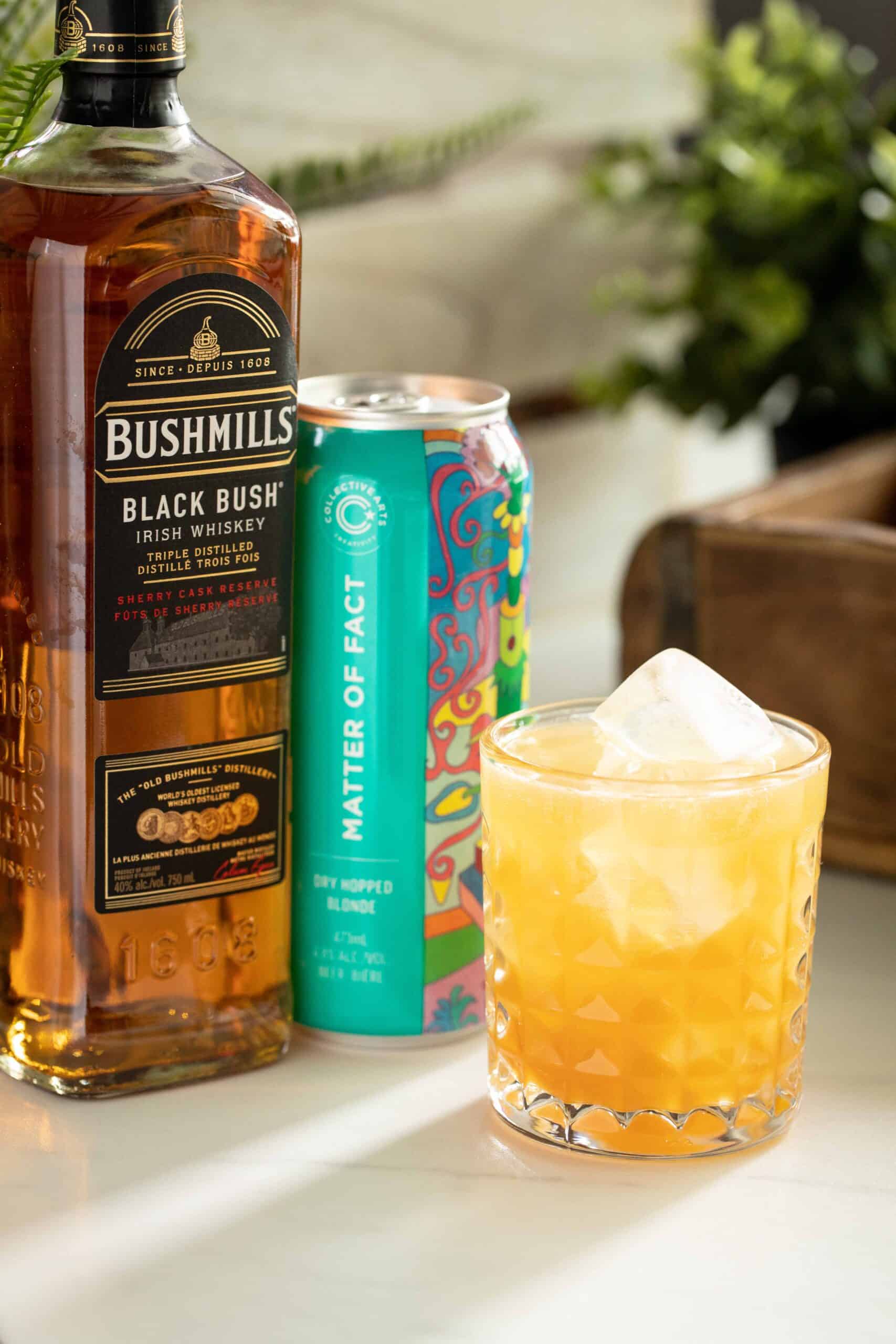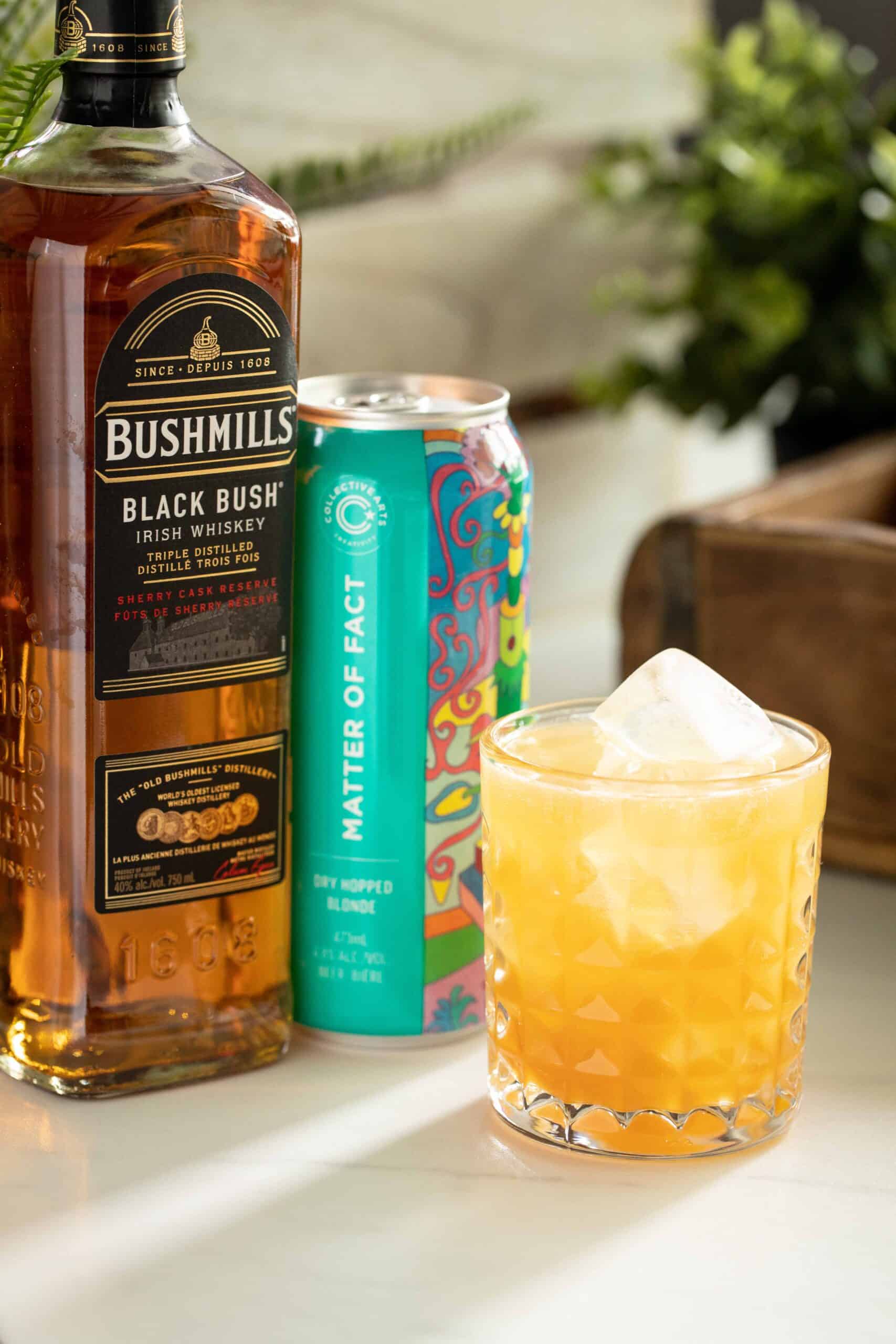 Irish Passion
Irish Whiskey, Passionfruit Juice and Beer come together in this outstanding Beertail.
– Difficulty: Intermediate
Ingredients
1.25

oz

Bushmills Black Bush Irish Whiskey

1

oz

Passionfruit Juice

1/2

oz

Lemon Juice

1

oz

Honey Syrup

1 part Honey to 1 part Water

1.5

oz

Collective Arts Matter of Fact Dry Hopped Blonde Ale
Instructions
In a shaker, add all your ingredients except for the beer.

Fill your shaker with ice and give this a good shake. Strain this into a rocks glass with ice and top with your beer.

Give this a stir before enjoying.