We're keeping the Autumn flavours alive with this amazing Pisco Sour shaken up for the ladies on CTV's The Social. See how we travel the world through spirits!
I have a serious soft spot for Pisco. I went on an amazing trip to Peru that I will never forget, NOR will I ever forget the Pisco tour I took with Pisco Porton. Before I get carried away though, let me tell you about Pisco! Pisco in essence is a brandy, but not. By that I mean, it is a distillate that comes from grapes, aka fruit, aka Brandy. The thing is though, it rarely touches oak like you would see in a Cognac or Apple Brandy, with a truly unique taste of its own. This spirit can be sipped neat (at least the good stuff), but most people associate Pisco with the National Cocktail of Peru; the Pisco Sour.
---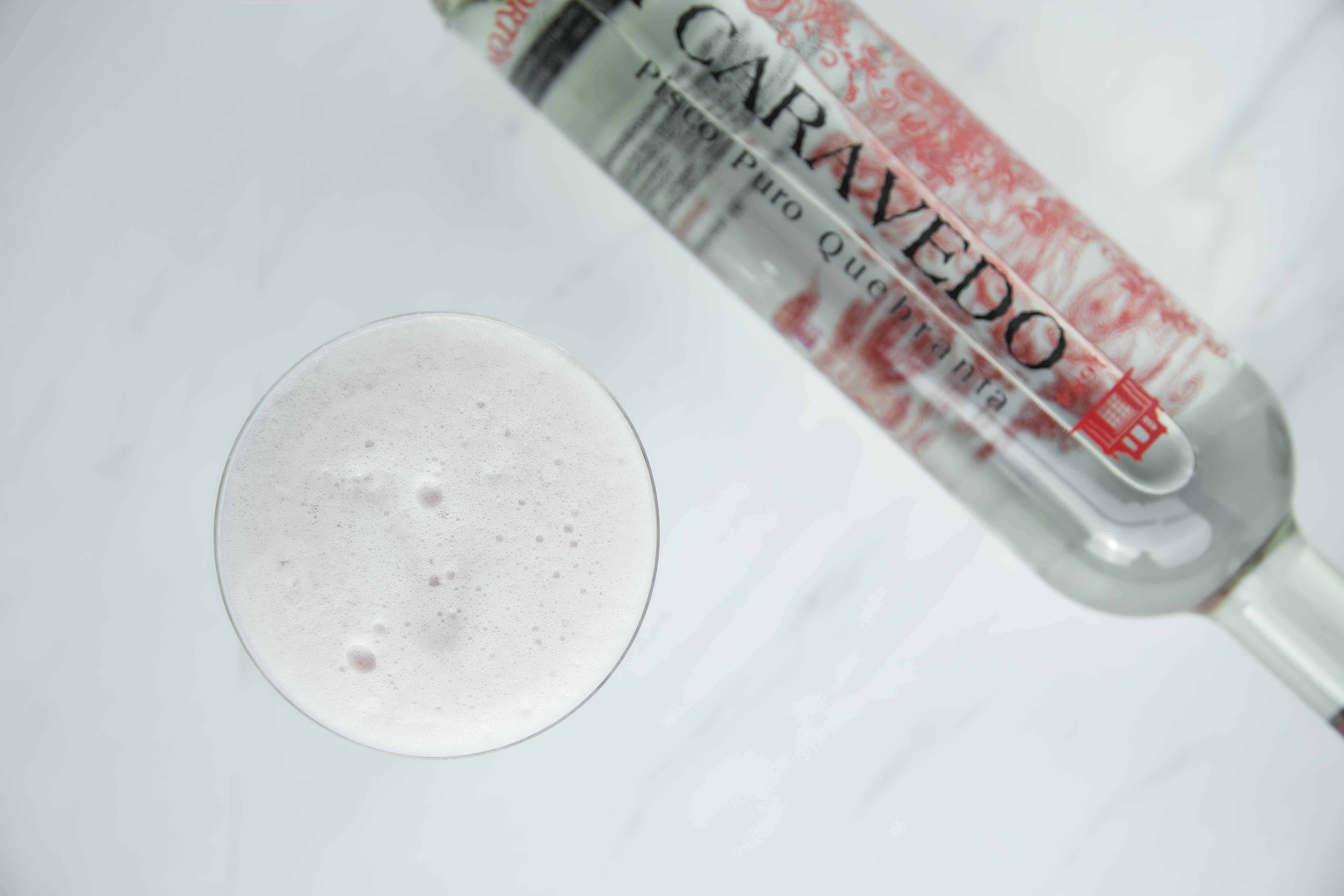 ---
The Pisco I'm featuring in this episode is the same Pisco I tasted in the most unforgettable distillery tour. So I feel honoured to share it with everyone today! Now it is a product that is a bit rare to find in Ontario's LCBO, but if you find it, GRAB IT (or if you're from here and willing to buy a few bottles, I will definitely get you in touch with the supplier)!! I met the distiller and he isn't lying when he says that his Pisco is the Rolls Royce of Pisco. It's an outstanding product (without being overly expensive, I promise), so if there is any brand you have to try, it is Pisco Caravedo.
Pisco Sours are so popular in Peru, that I had to whip up my own Fall version here. I'm shaking up Pomegranate Juice, Egg Whites and Almond Syrup (Orgeat) in this delicious imbibe I featured on The Social. If you want to catch the episode, make sure to follow the link here! Plus I chat all about Pisco in this fun cocktail/educational segment.
---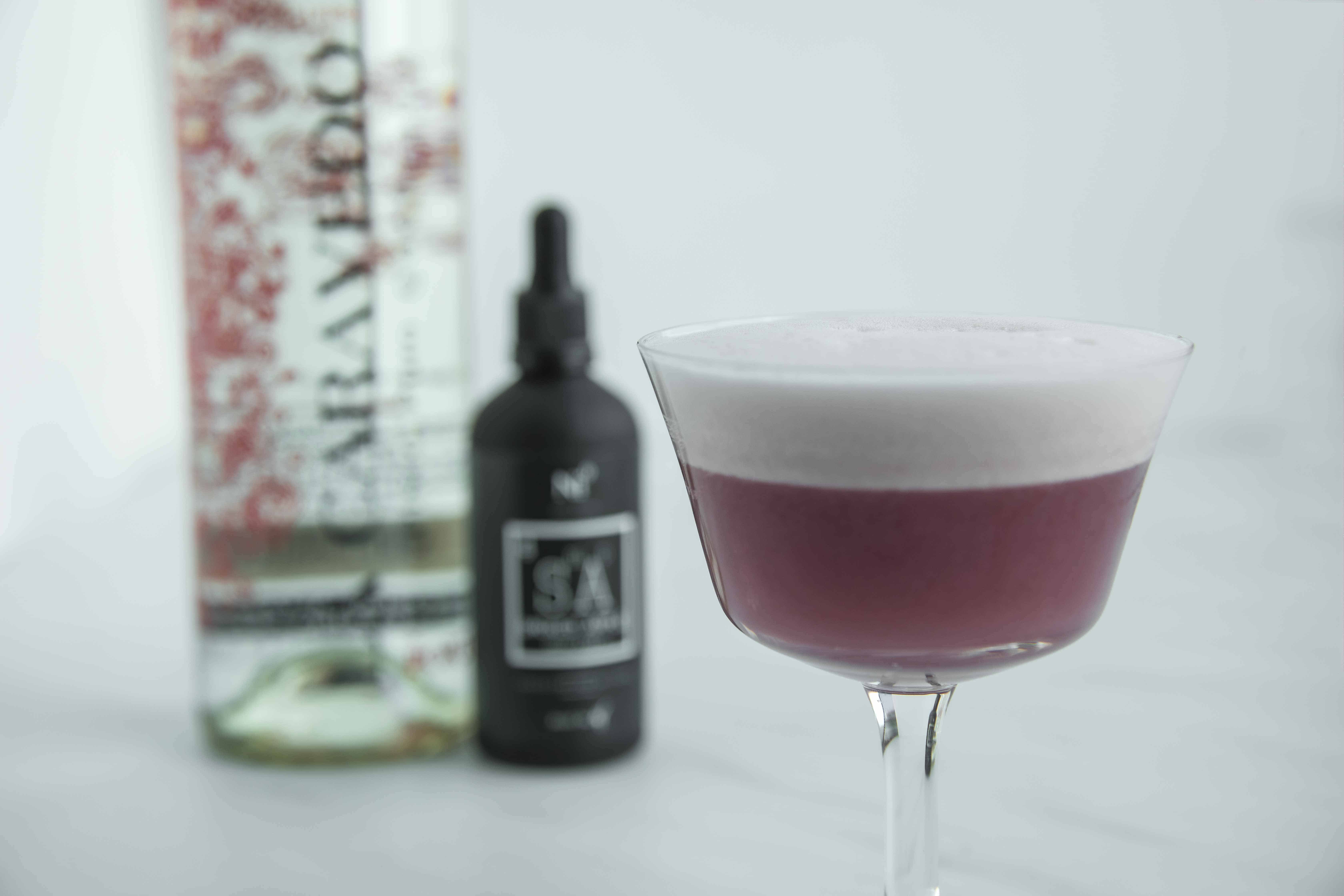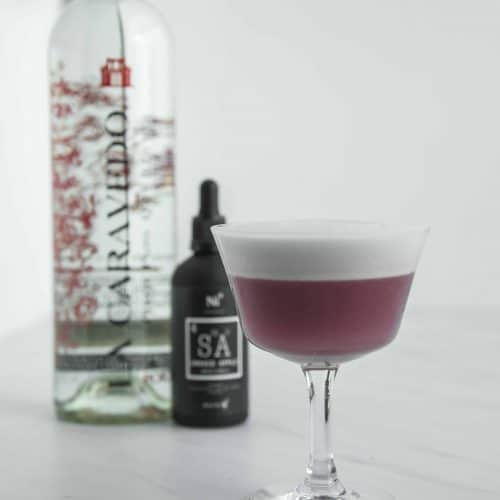 Pomegranate Almond Pisco Sour
Bringing some classic Fall and Winter flavours in a delicious Pisco Sour!
– Difficulty: Intermediate
Ingredients
2

oz

Pisco

1

oz

Pomegranate Juice

¾

oz

Almond Syrup

Orgeat

1

egg white

2

dashes of Ni9 Smoked Apple Bitters
Instructions
Add all ingredients into a shaker and dry shake (without ice). Do this for at least 45 seconds. Once that's done,

open up your shaker, fill with ice and shake once more. Strain into coupe glass.
Recipe Notes
Love the glassware? Visit my friends at Cocktail Emporium – They even have an online shop!