I have to thank a ton of people for bringing Shochu in my life, and it's one of my favourite Spirits coming from Japan. See how I use this popular spirit in today's episode with the ladies on CTV's The Social!
First things first, I need to thank my best friend. Without him, I probably wouldn't have made it to Japan at this point in my life. Thankfully because of him, I was able to travel Tokyo like a local.
When I first think Japan and the beverage industry, at least in North America, you think Sake and it's unique distilled Whisky. Little did I know that the most popular and most consumed spirit in Japan is actually a distillate called Shochu!
Now there's a few things you should know about this unique spirit. Think of Shochu as a concentrated Sake. It's also about 10-15% higher in alcohol percentage, and can use Barley/Rice (most common), Sweet Potato and other starches of the region. As much as I LOVED the Sweet Potato product I tried from Yokaichi, I knew I wanted to start off with the basics for this episode. Funny enough, it had all the remnants of a Gin for me, minus the Juniper. It had so many layers and complexities with this spirit that I didn't want to mask it with too many flavours. I wanted Shochu to shine because it deserves the spotlight!
---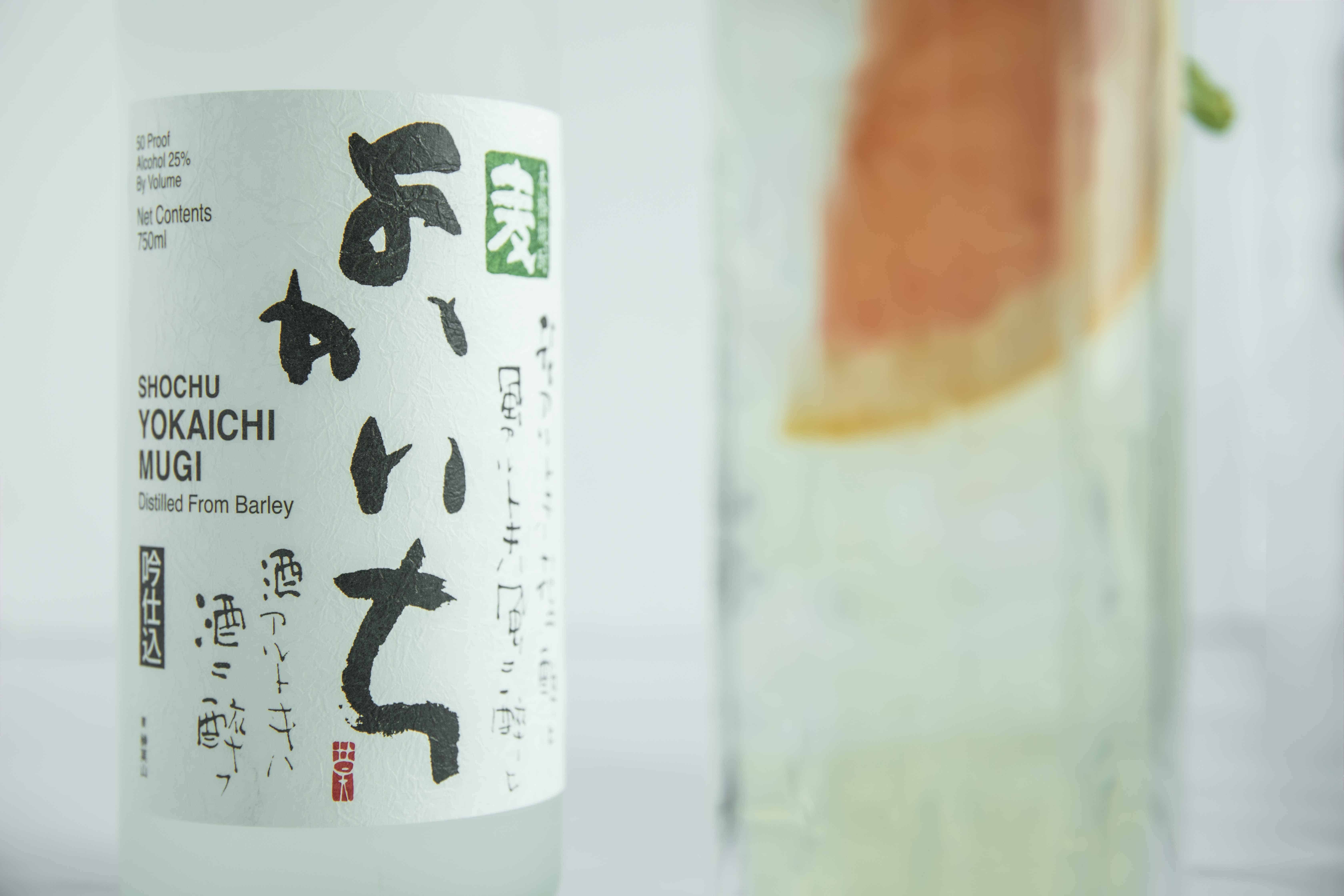 ---
So with the thought of Gin in my mind, I thought, why not make a Non- Gin & Tonic! I kept the flavours simple, and I added the Rinomato Americano for a herbaceous note to the cocktail. I love it. It's easy to make, and a great way to introduce this spirit into your home. PLUS, once you start to get comfortable with its traits, you'll realize that you can mix Shochu in a ton of ways. I'll definitely make sure to whip up more Shochu cocktails on here, but until then, I know you're thirsty for this recipe so let's get to it!
If you'd like to see the episode itself, make sure to follow this link to my episode on CTV's The Social.
Shochu & Tonic
A Japanese spin on the classic Gin + Tonic using Shochu!
– Difficulty: Easy
Ingredients
1

oz

Shochu

½

oz

Rinomato Americano

2

Slices

Grapefruit

1

Sprig of Mint

3

oz

Tonic Water
Instructions
Fill your Collins/Highball glass with ice. Add your Shochu, Rinomato Americano and grapefruit slices. Top with Tonic Water and add a sprig of mint.
Recipe Notes
Love the glassware? Visit my friends at Cocktail Emporium – They even have an online shop!