We've got a VERY special feature on Liquid Culture, honouring my love of Food and Cocktails into one. I've always been one to enjoy a Cheese board over Dessert to end off a meal any day! But often we think of pairing it with some style of wine, beer or whisky. Why not a cocktail? I share my thoughts on how to build the perfect Spirit Forward sipper for your next charcuterie night, or to spoil Mom for Mother's Day. All this, while supporting the local business Black River Cheese. You'll love what they offer!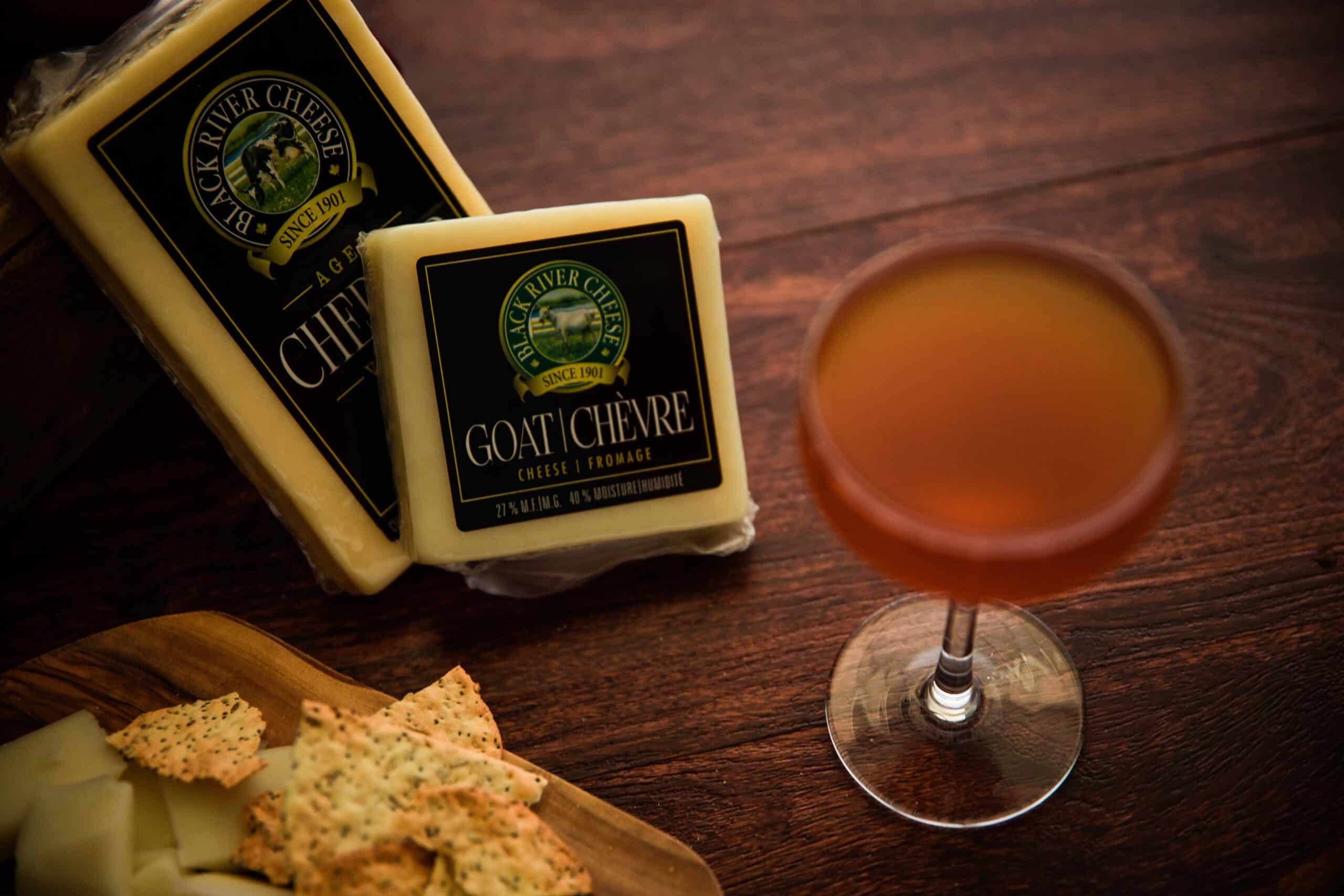 How to support Black River Cheese
When a representative of Black River Cheese reached out, I'll be honest, I was quick to say no to any opportunity right now. My plate has been insanely full, and I knew adding on to it wasn't going to be easy. But this took me back. This took me back to my days going to restaurants, enjoying a cheese board instead of dessert at the end of the meal. And I kept on thinking, WHY AREN'T I CREATING MORE CONTENT AROUND FOOD AND COCKTAIL PAIRINGS?!
This was my wake up call. I wanted to show just how creative you can get at home with a few essential bar items. Plus, I don't think it's possible to say no to cheese in my house.
As always, I love supporting local businesses in Ontario, especially during this trying time. And our friends at Black River Cheese comes to us from Prince Edward County! That alone brought back memories of day trips around the wineries and has me eager to visit as soon as it's safe.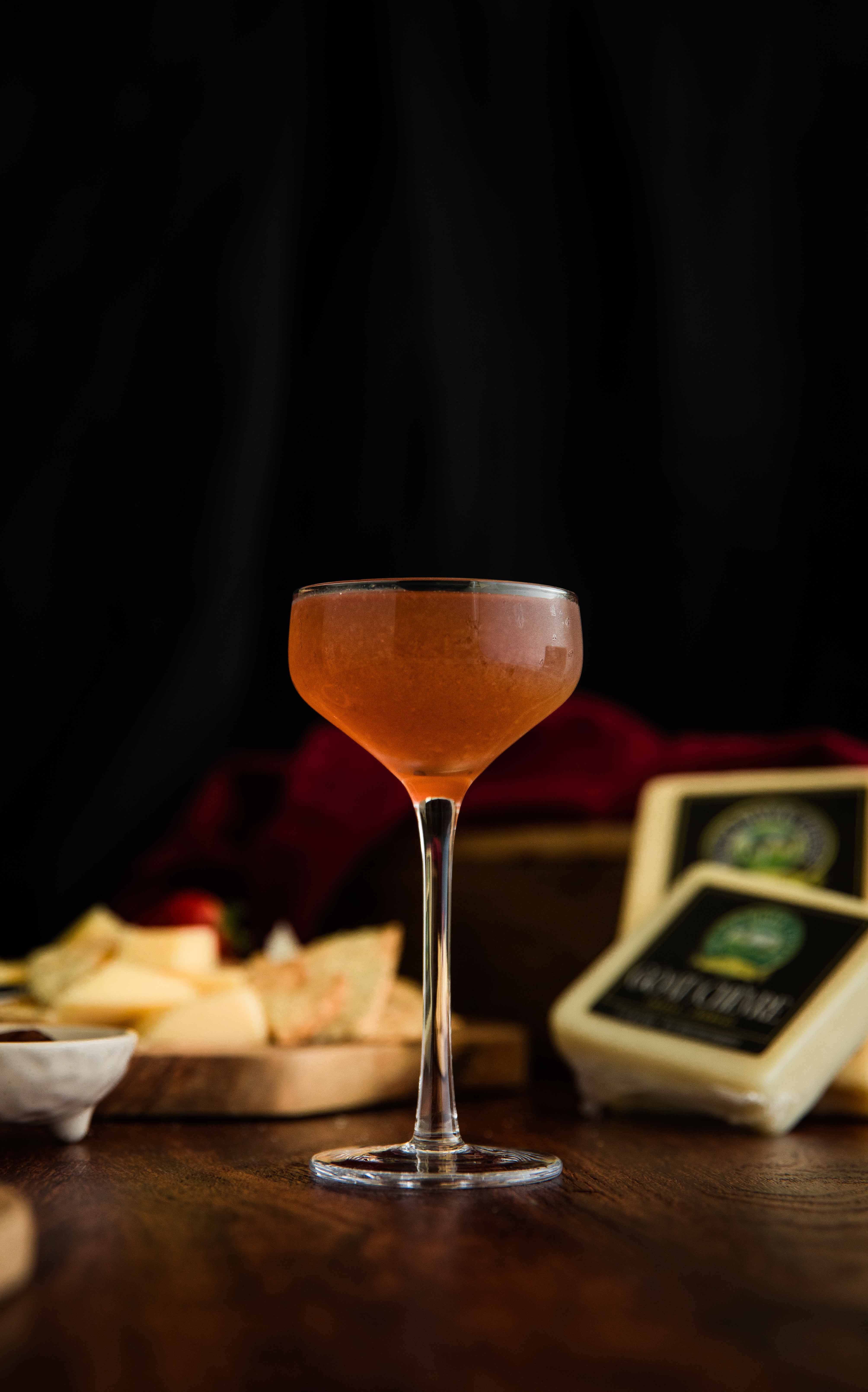 Building a Cocktail with Cheese in Mind
Think about some of your favourite pairings when it comes to cheese. In your charcuterie board, do you aim for the pickles more, or that drip of honey and jam. For me, my sweet tooth kicks in for that honey comb and jam. Of course I'll play around with an assortment but that's what I tend to gravitate towards to.
With that concept in mind, I wanted a Jammy cocktail, and I kept thinking what I'd like at the end of a meal. That's when the classic manhattan came to mind, and I knew I had to build something spirit forward. I also love my Port Wine with Cheese. That tends to be my go-to, and since I already love mixing Port into cocktails, I thought why not here?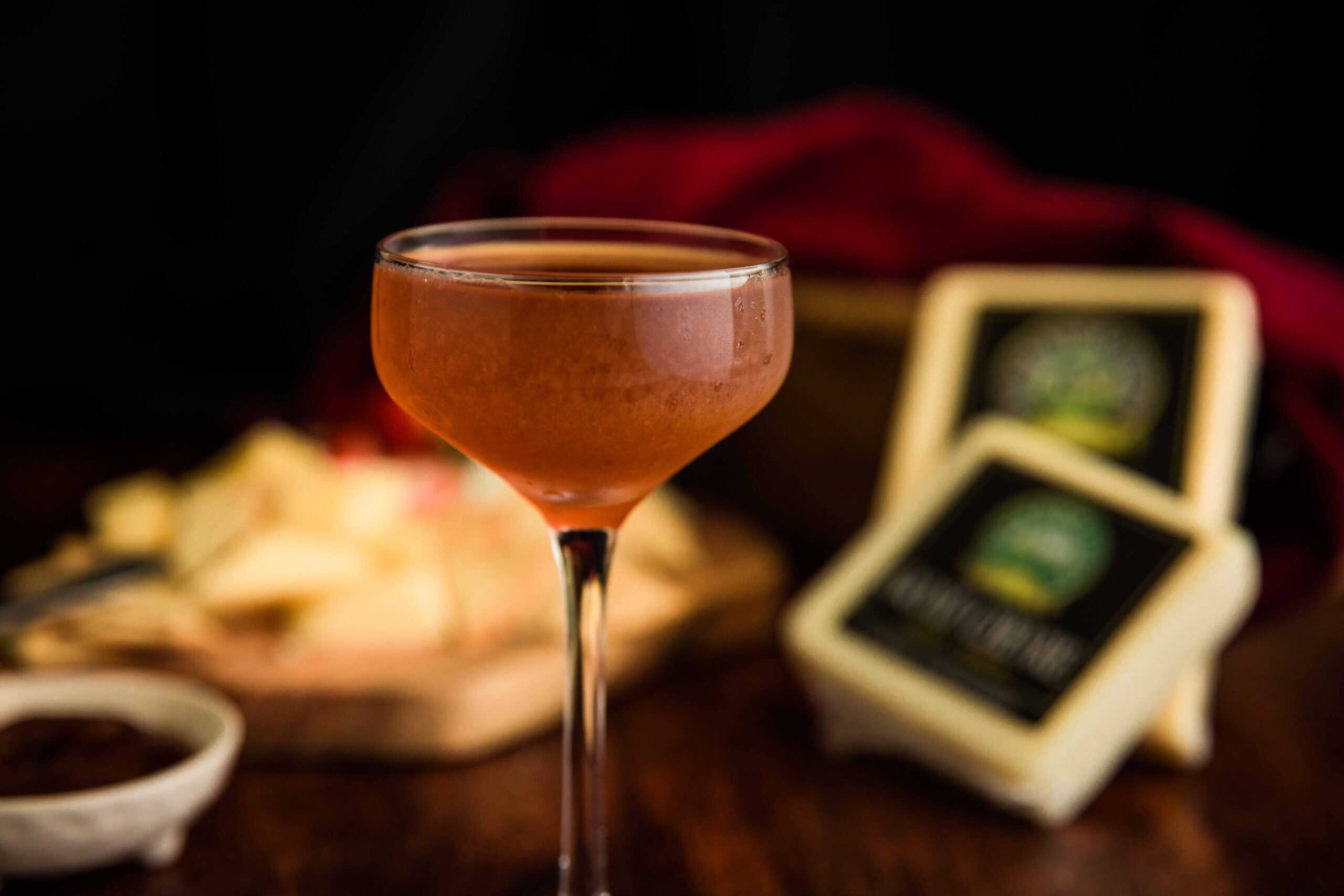 The base of the cocktail could have gone many ways. From a cognac, rye, aged agave, pretty much anything. But I've had an appetite for Old Tom's lately, with an excellent expression at home! That combined with Port Wine, a bit of Amontillado Sherry for balance and bitter notes, we have my dream cocktail.
BUT WAIT…there's more.
Having experimented with Apple Butter a couple weeks back, I realized I should use it in cocktails more often. PLUS it is definitely an apple butter I'd serve on my Cheese Board. So this was an all around win! It combined elements of the board, with strength in its spirits, that is meant to be sipped and savoured. Just like cheese. Thirsty yet? Let's get stirring.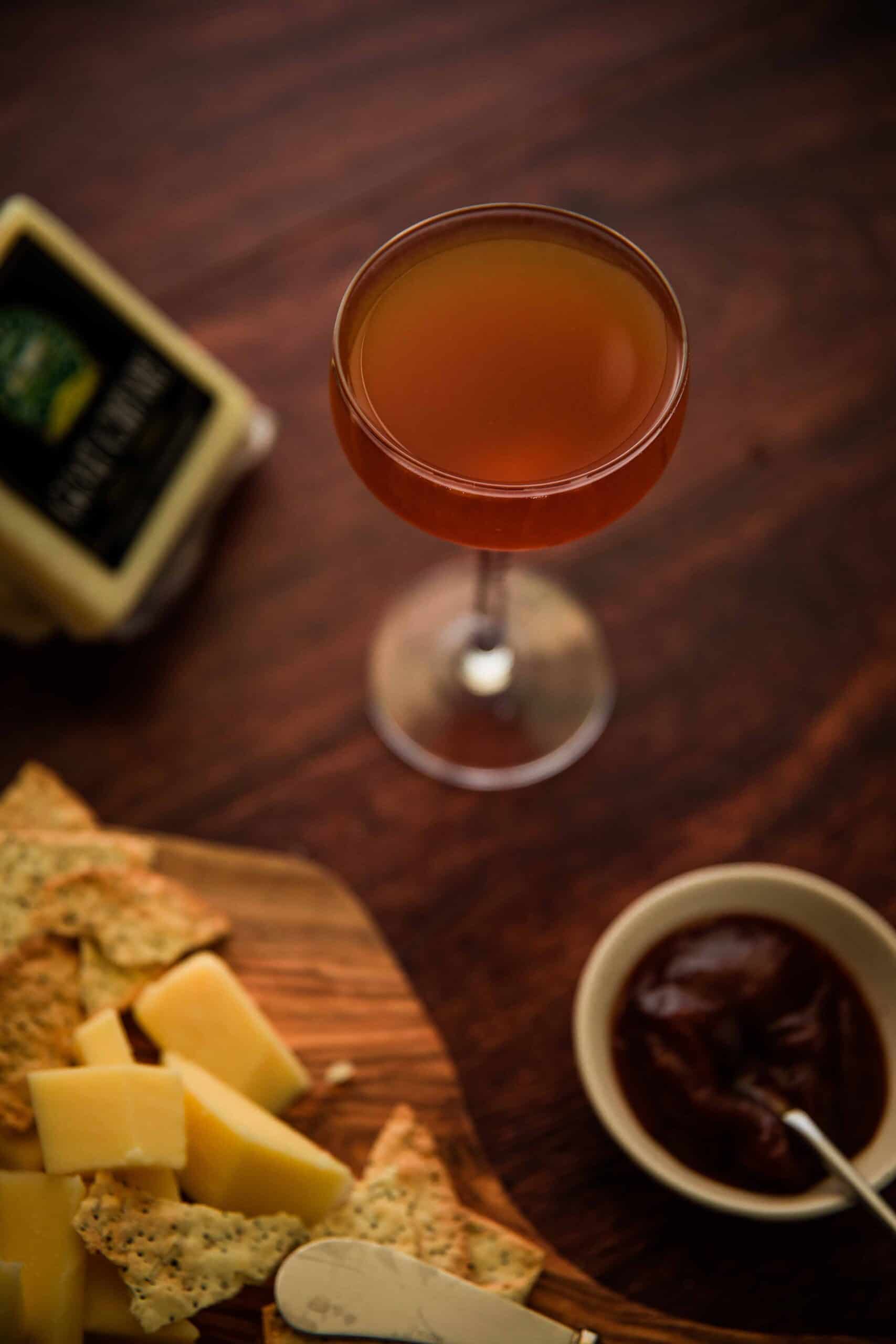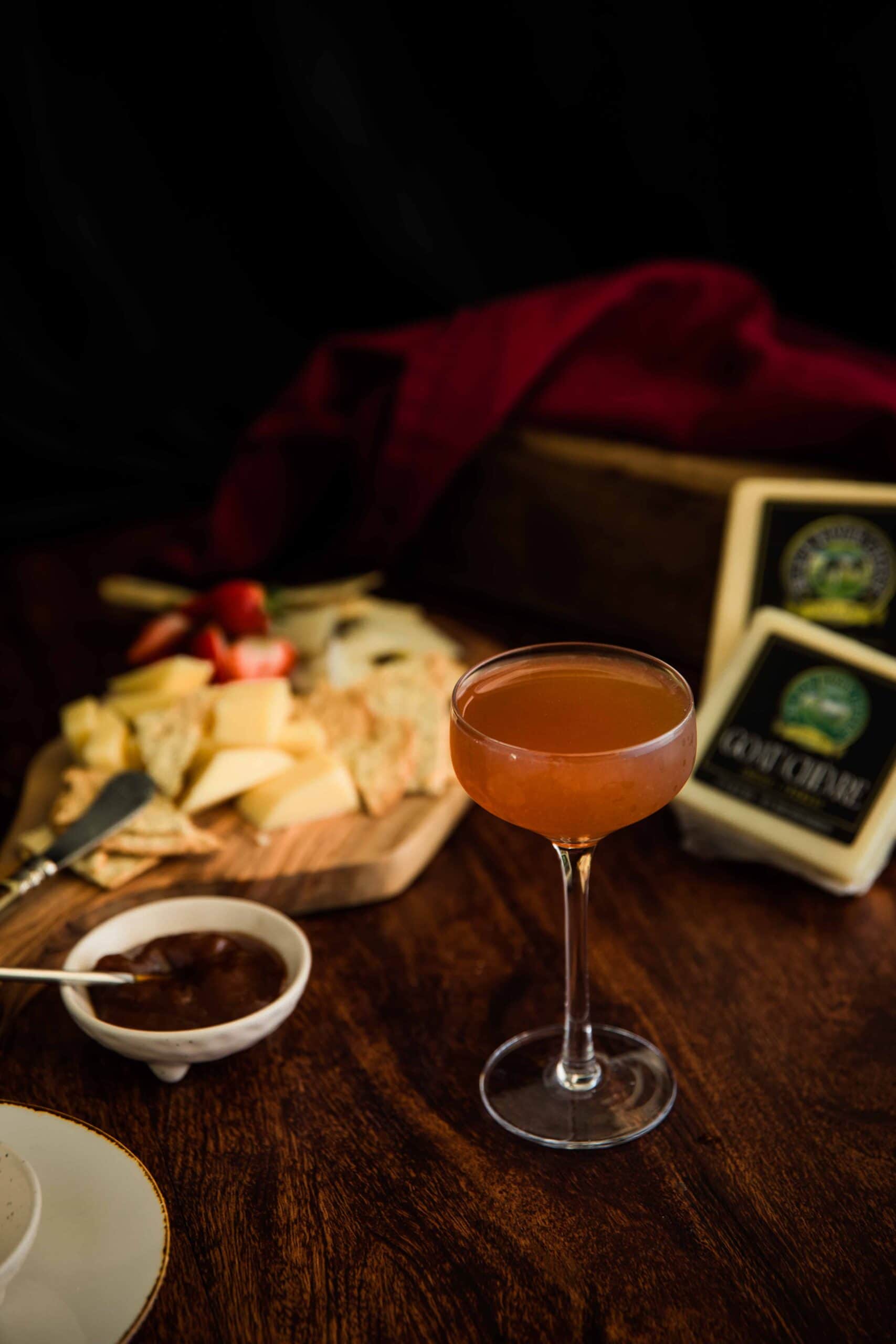 Port & County
Ingredients
1.5

oz

Old Tom Gin

0.5

oz

Port Wine

Taylor Fladgate 10 yr used here

0.75

oz

Amontillado Sherry

1/2

Bar spoon of Apple Butter

1

Dash Angostura Bitters
Instructions
In a mixing glass, add ice (3/4 of the way) and all your ingredients. Stir well.

Strain into your coupe glass. Cheers!