Today's #DrinkYourGram feature is very unique. Because of the results, I dug into my favourite 'Imbibe' book to look up some cocktail recipes that you may not have heard of, and believe me, there's a ton. Ready to learn about the classic Prince of Wale's Cocktail and how I've re-invented it for Spring 2020? Check out the story and results below!
Before we dive into history and the reinvention of this cocktail, let me tell you about your votes! If you're new to the #DrinkYourGram concept, it revolves around the idea that I create a drink as voted by you! I come up with new themes every week and you get to vote on what you would like in your cocktail via my IG stories. For this week, I wanted to highlight classic cocktail recipes, whether you heard of them or not, and these were the results:
Vote #1 (A Cocktail …) – that's an OG vs. I've never heard of (61%)
Vote #2 – Stirred vs. Shaken (56%)
Vote #3 – Whisk(e)y (56%) vs Cognac
Vote #4 – The Classic Re-invented (65%) vs. The Original Way
---
---
Last year via my IG account, I dove through the history of some iconic cocktails that I called the #TBThirsty series. I loved this series, because it got me exploring the history of cocktails and reading up on some of the unique cocktails you may or may not have heard of. Of that line up was a cocktail called the 'Prince of Wales'. The original cocktail and story shared, showcases a gay Prince that clearly knew how to party and whip up a cocktail or two. I'd like to think he was the royal RuPaul back in the day.
Now the original cocktail was shaken up with Rye Whisky, Maraschino, pineapple, angostura bitters and champagne (because Royalty and the fabulous could only sip on the good stuff). I really wanted to hold on to that essence as much as possible. So I grabbed some Rose Brut, opted for Strawberries instead of Pineapple and used Hibiscus bitters. This cocktail is great. If ever I wanted to feel fancy AF, this cocktail would resonate that out of me. Curious how this sparkler is made? Check out the recipe below!
---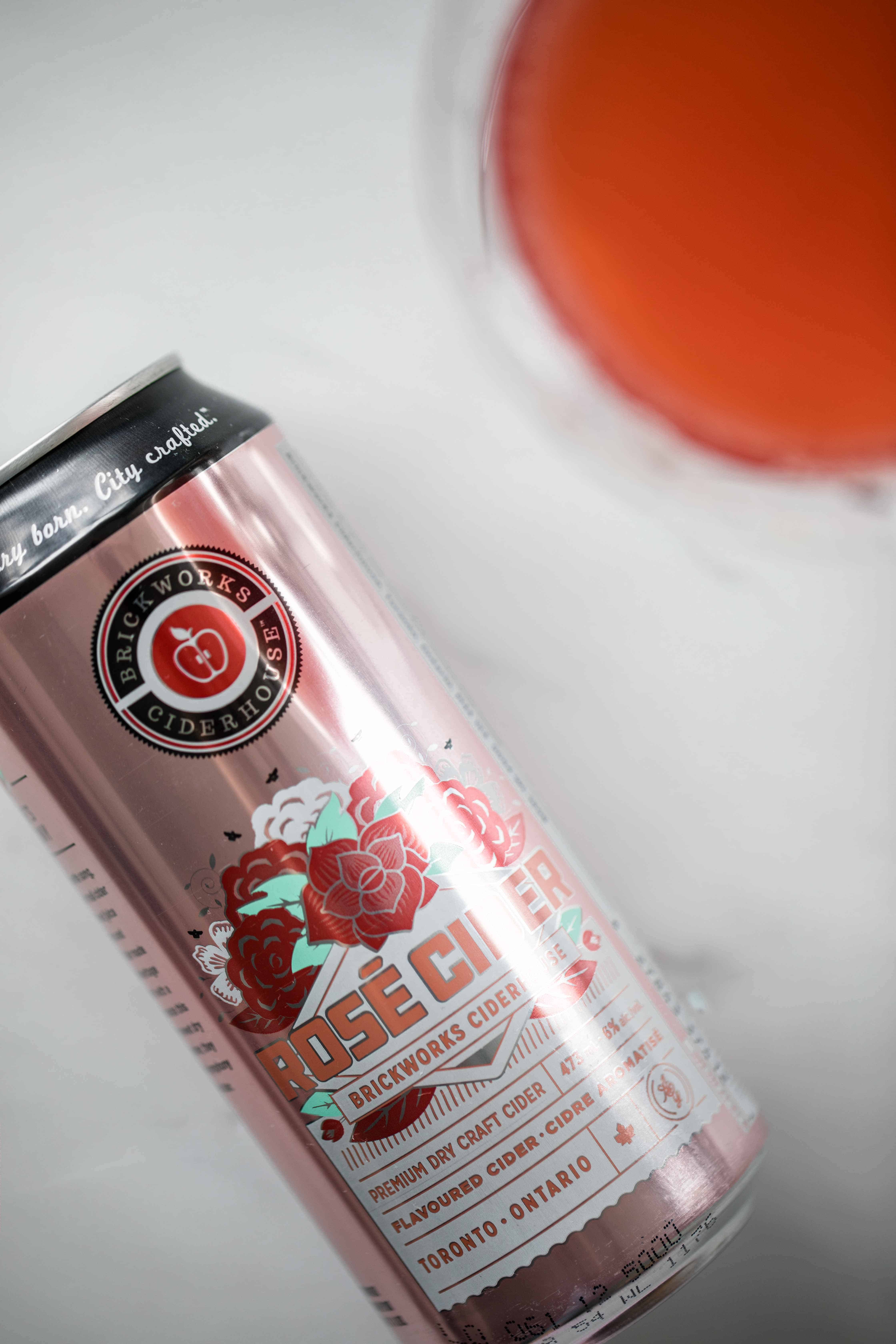 ---
Say you don't want to splurge on the good stuff for this cocktail? That's okay, I actually tasted this recipe with Brickworks Rose Cider and it was incredible! You can definitely experiment when it comes to the Rose you use, just be mindful of the sugar levels so it doesn't completely mask the cocktail.
---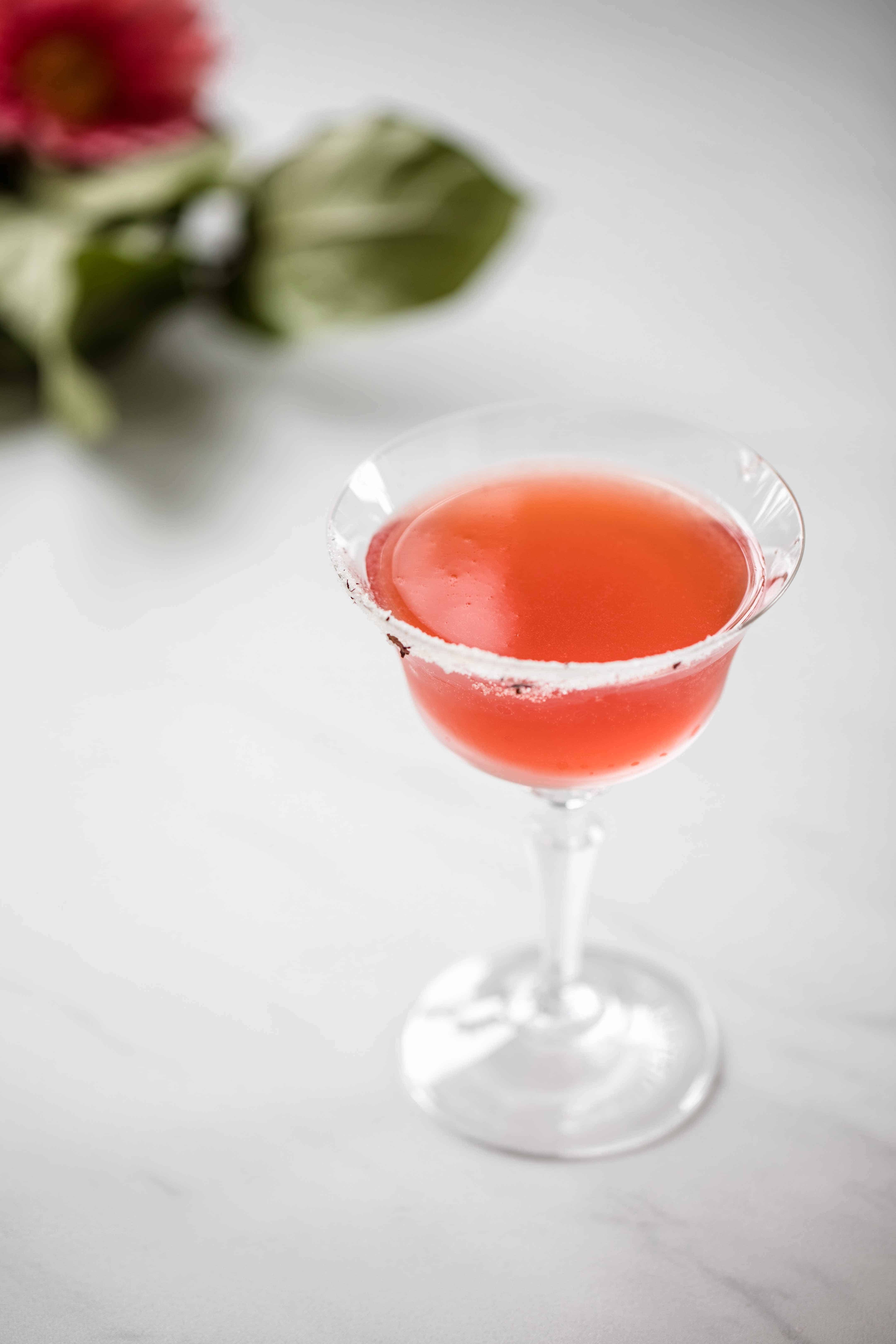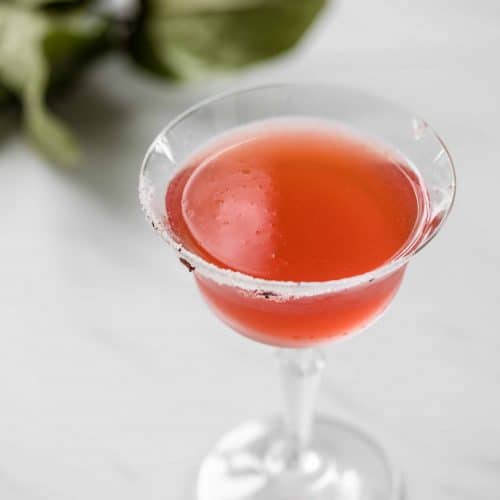 Prince of Wales Cocktail 2.0
A delicious Strawberry Whisky Sparkling Wine cocktail that is fit for royalty.
– Difficulty: Intermediate
Ingredients
1.5

oz

Glenmorangie 10 yr Original Scotch

1/4

oz

Maraschino Liqueur

1/2

oz

Grapefruit Juice

1

Strawberry

2

dashes

Hibiscus Bitters

Nickel 9 used ehre

1/2

oz

Honey

1.5

oz

Rose Brut
Instructions
Rim your coupe glass with a sugar and dried hibiscus mix.

In a shaker, muddle strawberry to a pulp and add your honey

Add the scotch whisky, bitters, grapefruit juice and maraschino liqueur and give this a VIGOROUS shake. You want to extract as much of the strawberry as possible.

Double strain into prepped coupe glass. Top with chilled Rose Brut.