This recipe is dedicated to Jessica of @asobergirlsguide because she gave me some of the best advice during a time of frustration. Want to learn the story and recipe? Well, you'll want to keep on reading…
---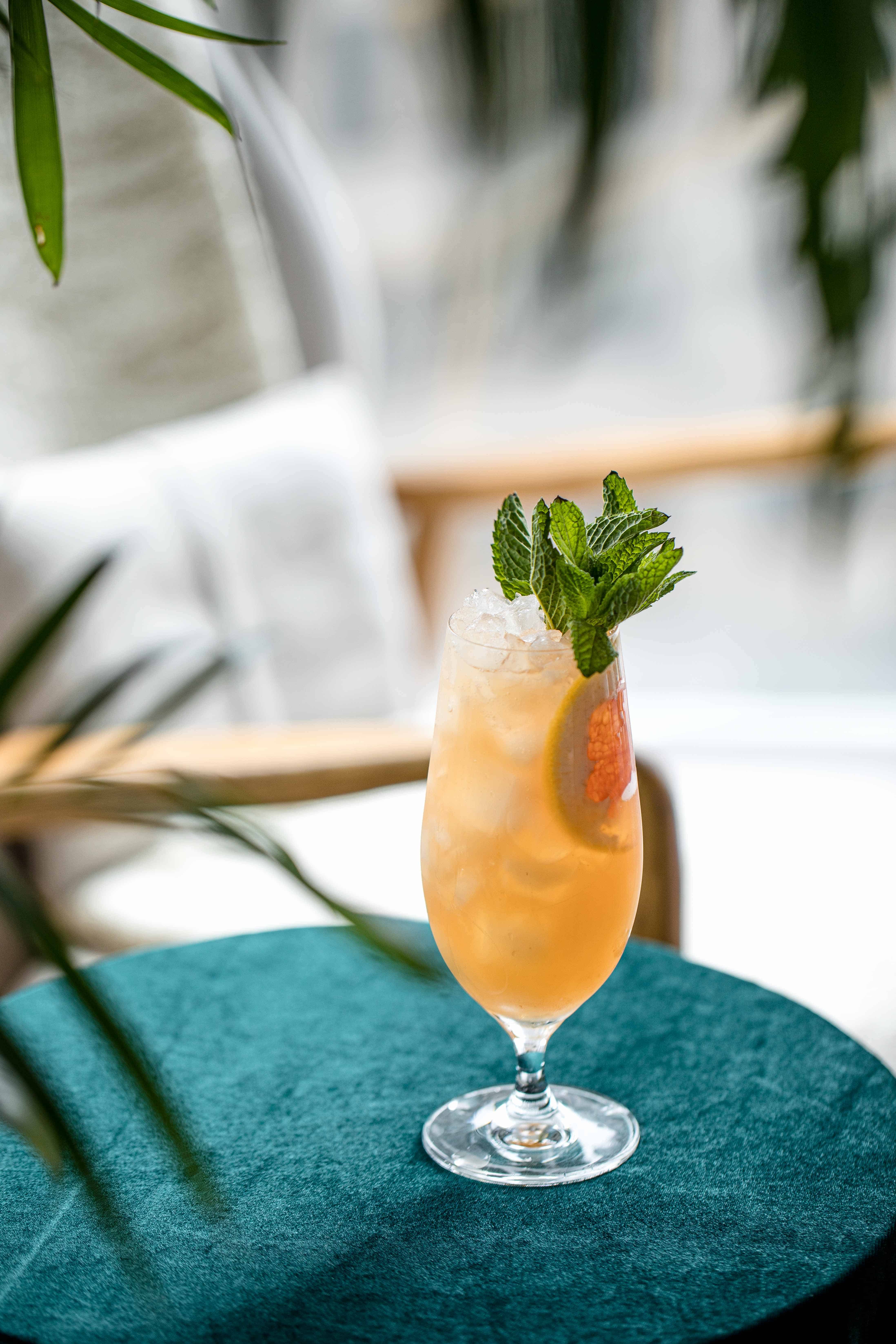 ---
I know my platform predominately highlights recipes made with booze. But what you may not know is my current relationship with alcohol. It has drastically changed throughout the years and to most people's surprise, I drink less now than I ever did before. My life while I bartended feels very far from me, and as much as I loved my time shaking up cocktails around the city, I had an unhealthy relationship to alcohol and didn't know it. I won't dive too much into it, but I thought it was important to share that under certain circumstances and environments, you won't know it too.
If you know me now, I've adjusted my life for the better and I couldn't be happier doing what I do and sharing it amongst my amazing community. With that said, it's easy to misinterpret somethings on Instagram and that was very much the case when I had an instructional video misinterpreted. I didn't want to feed into the negative comment that was said. The person was basing his/her views on a VERY archaic mindset, which tells me the conversation of BALANCED drinking still needs to be pushed. You can have healthy relationships with alcohol, and it's about having the right environment and mindset to do so.
---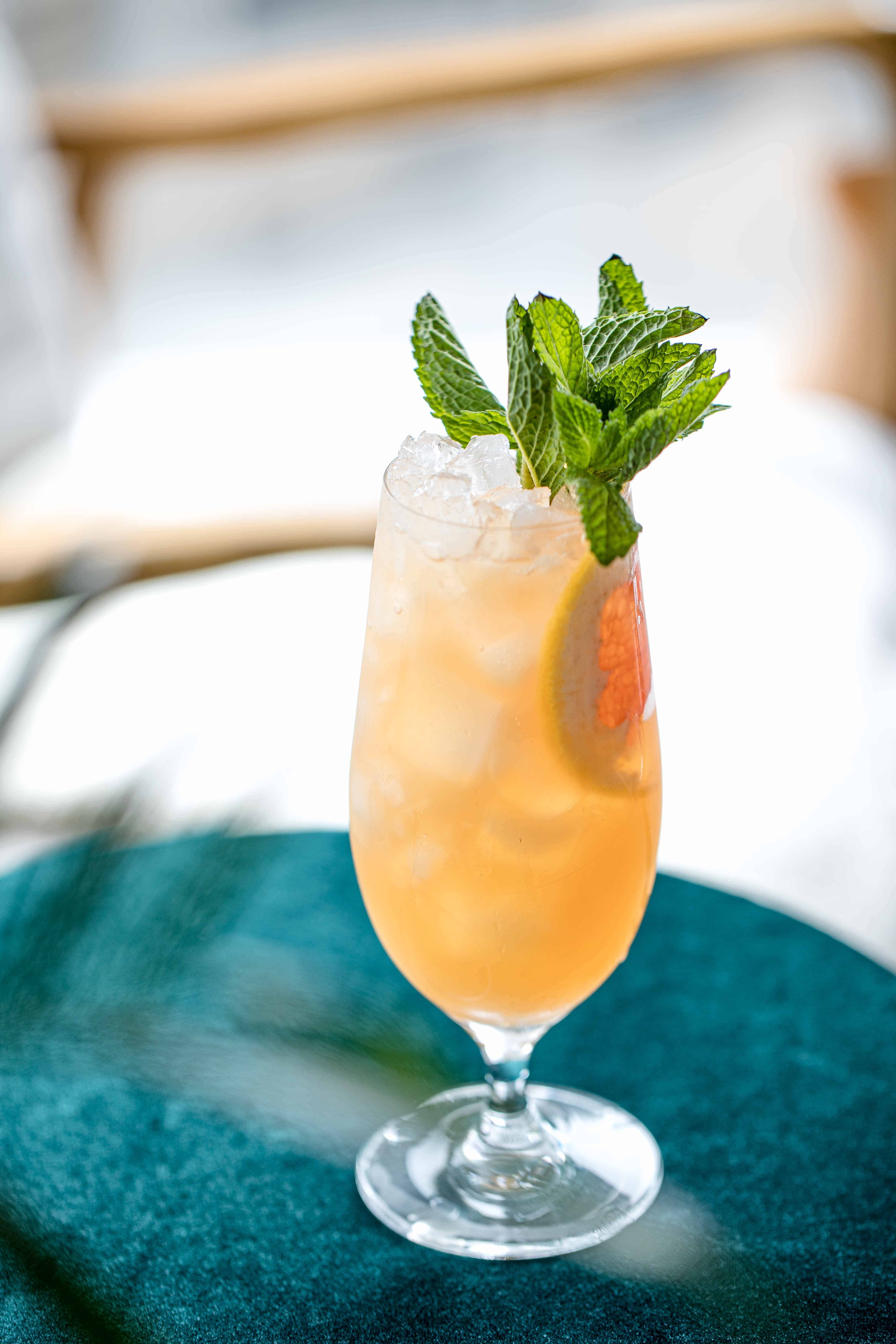 ---
When I shared my views via IG, Jessica gave me one of the best responses of the pack. Think about it, she's a woman that promotes A Sober Life, and still recognizes that balanced drinking can be attained and in the end is YOUR choice. Her response made me FOREVER grateful that being Sober doesn't mean you're closed-minded to alcoholic beverages and vice versa. Continuing to have this conversation is so important, plus a great way for those to understand why Sobrii 0 Gin and Seedlip have entered into the market place. I couldn't thank Jessica enough for her kind words, so I decided to make a delicious spirit free cocktail in her honour.
So let's get to that cocktail. I asked her what was her favourite flavours, which she in return replied Grapefruit and Mint! Also, I knew she just received a delivery of Sobrii 0 Gin, and there was no way I wouldn't put two and two together. Sophisticated beverages CAN be spirit free and I'm grateful to the community that pushes this. Today's imbibe really thinks about the local community too, as I mix with KVAS's Ginger Wildflower Syrup. This refreshing imbibe COMPLETELY hit the mark, and I'm sipping on this now, guilt free at 10am on a Tuesday. Ready to taste?
---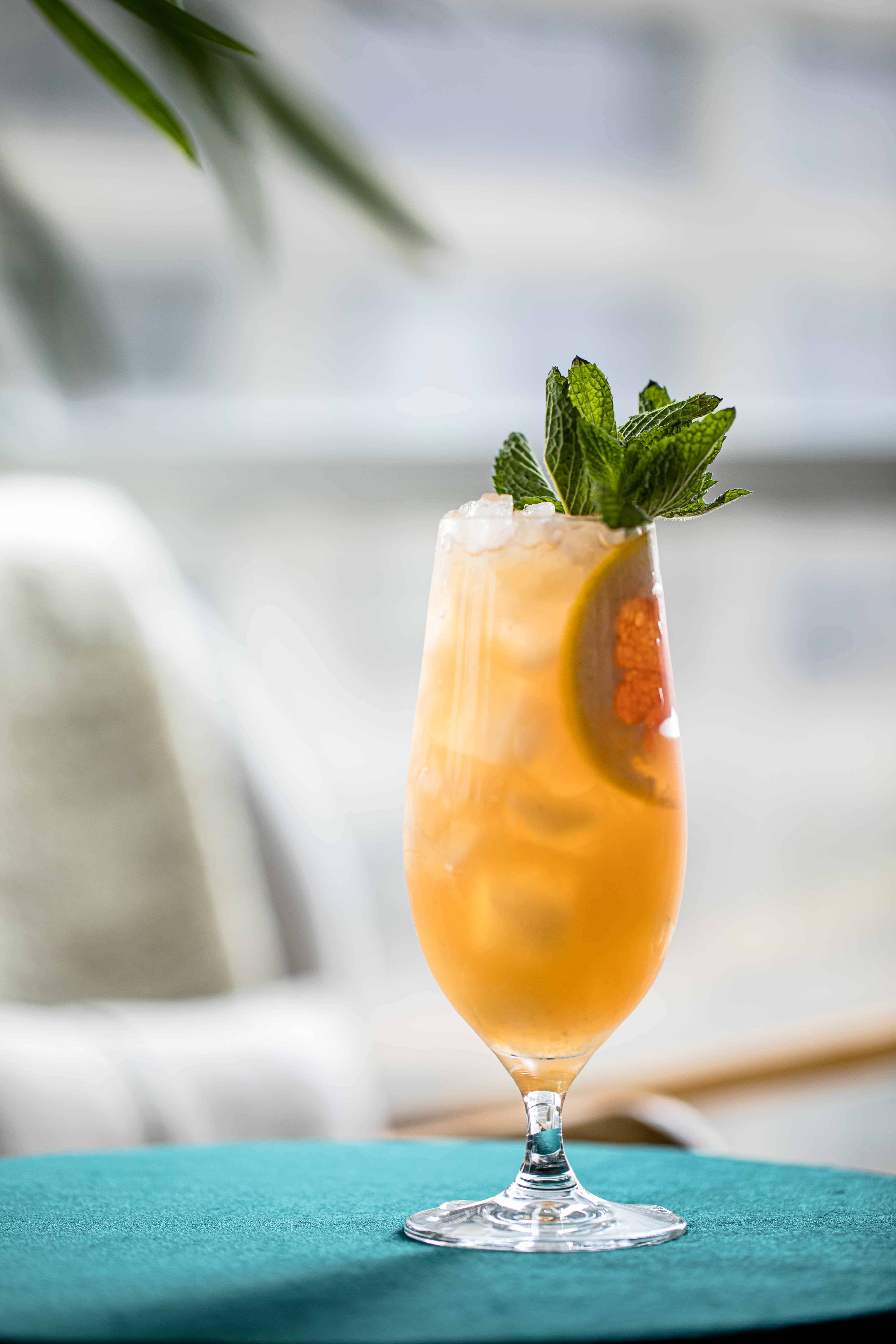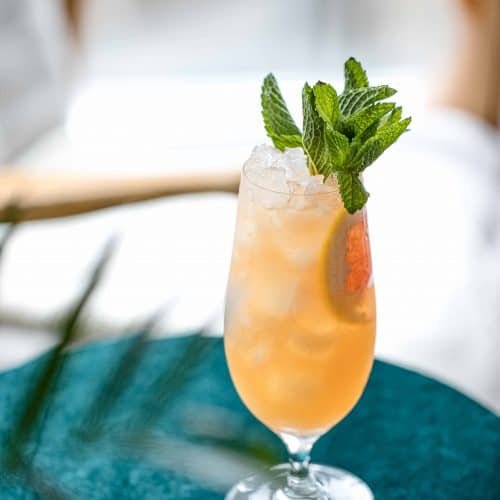 A Passion for Options
A Spirit Free beverage made with Sobrii Zero Gin, Passionfruit, Grapefruit, Mint and Ginger Syrup!
– Difficulty: Intermediate
Ingredients
2.5

oz

Sobrii 0 Gin

1

oz

Grapefruit Juice

1

oz

Passionfruit Juice

2/3

oz

KVAS Ginger Wildflower Syrup

2

dashes

Angostura Bitters

1

oz

Grapefruit Soda

Grapefruit Ting used here

2

sprigs

Mint

for garnish
Instructions
Fill your pilsner glass with crushed ice.

In a shaker, add all your ingredients except mint and grapefruit soda. Add a handful of ice and give this a short shake.

Strain over crushed ice. Top with Grapefruit Soda and mint.