For today's feature, I completely let down my guards and let Seedlip's Garden 108 guide me to the cocktail I created here. The second I took a sip of this non-alcoholic spirit, I immediately knew that I had to pair this with celery. From that moment on, the rest of the cocktail came to place, with a homemade celery and apple cordial, fresh lemon and cucumber. This whole mocktail week has really proven to me how far we all can go in a spirit free world, and no drink should be ordinary!
If you're unfamiliar with Seedlip, it's one of the first of its kind, supplying the world with non-alcoholic spirits. This product fills a very big void in a world where crafted 'mocktail' are rarely as adventurous as you find with cocktails. The second you take a sip of their "spirit", you realize that this is not just any "infused water". I'll admit, I was skeptical at first thinking that infused water can't be THAT different or difficult to recreate, but what the team has done here is truly magic. They think like a bartender, infused it like a distiller, and now I'm officially hooked and appreciative of what they've created here.
Of the 3 samples I was gifted, I absolutely loved the Garden 108 and it spoke to me immediately in terms of what flavours and herbs to pair. This mocktail came to me the second I took a sip, and I just went with it. It takes a bit of time, because a homemade Celery and Apple Cordial is involved, but this beverage deserved all sorts of love and craftsmanship.
---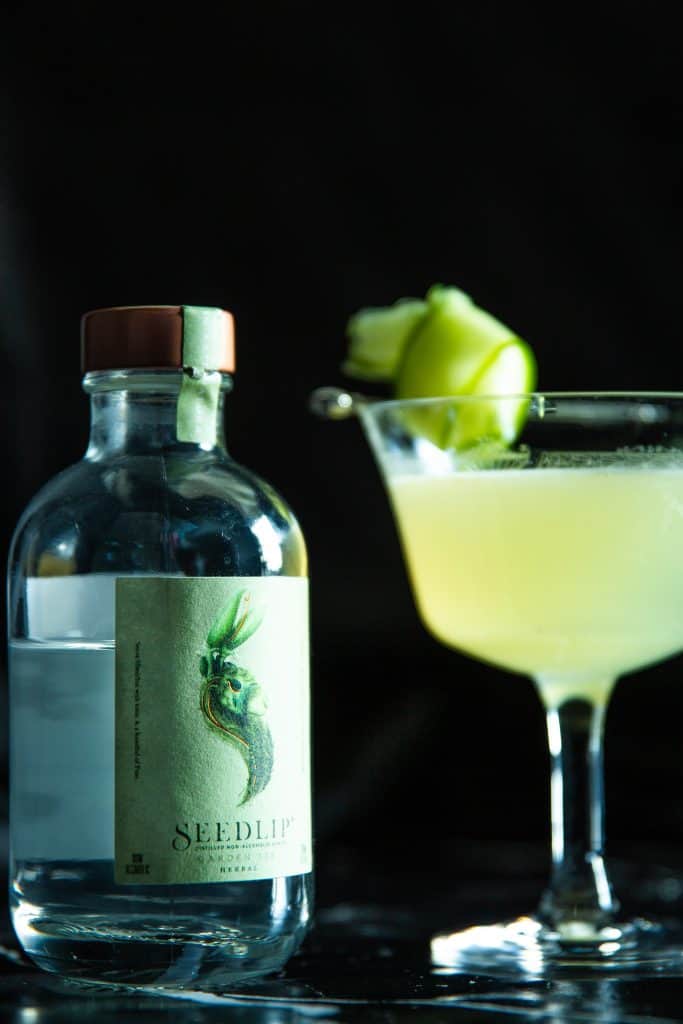 ---
I also have to mention that the Seedlip book is one of the most inspiring reads I have on my library. No joke. The creativity from bartenders all around the world, to come up with Seedlip's recipe book is nothing less than brilliant. So many flavour combinations and techniques are used that I never would have thought of! I am NOT getting paid to mention this, believe me, but trust me when I say, if you want to be inspired, you need to pick this up!
And with that I am going to leave you with my delicious Celery, Apple and Cucumber Sour that uses Seedlip's Garden 108. May you enjoy this delicious green giant as much as I did, and may I mention, it's completely alcohol free!!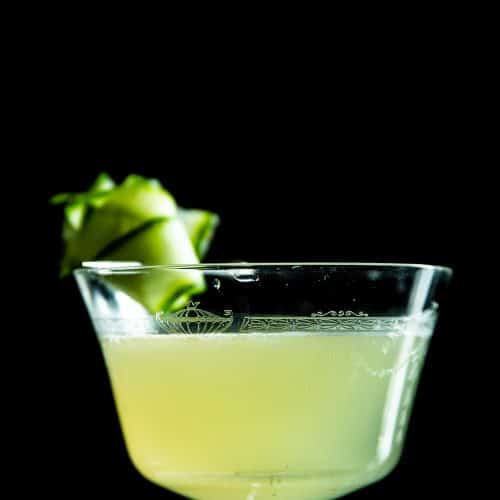 Seedlip's Garden 108 Green Giant
An incredible mocktail shaken with Seedlip's Garden 108, a homemade celery and apple cordial, with fresh lemon and cucumber!
- Difficulty: Intermediate
Ingredients
2

oz

Seedlip's Garden 108

3/4

oz

Celery and Apple Cordial

3

Cucumber wheels

1

oz

Freshly Squeezed Lime Juice

1

pinch

Salt
Instructions
In a shaker, muddle the cucumber to a pulp.

Add the rest of the ingredients and give this a vigorous shake.

Strain into chilled coupe glass and garnish with cucumber and celery ribbon