In honour of Season 6 Ru Paul's All Stars launching this week, I wanted to celebrate the latest winner that I adore and one of her iconic runway looks. If you follow the show, Symone has been an amazing advocate and voice, and I still vividly remember her Blue Dorag outfit on the runway. So with this stunning blue outfit in mind, and one of her posts referencing her Sweet Grandmother's Iced Tea, I created a Blue Long Island Ice Tea inspired cocktail that even I WOULD DRINK. Long Island Iced Teas don't have a great rep in the cocktail world, so I wanted to elevate it in some way. Curious how it's made? All the details are below!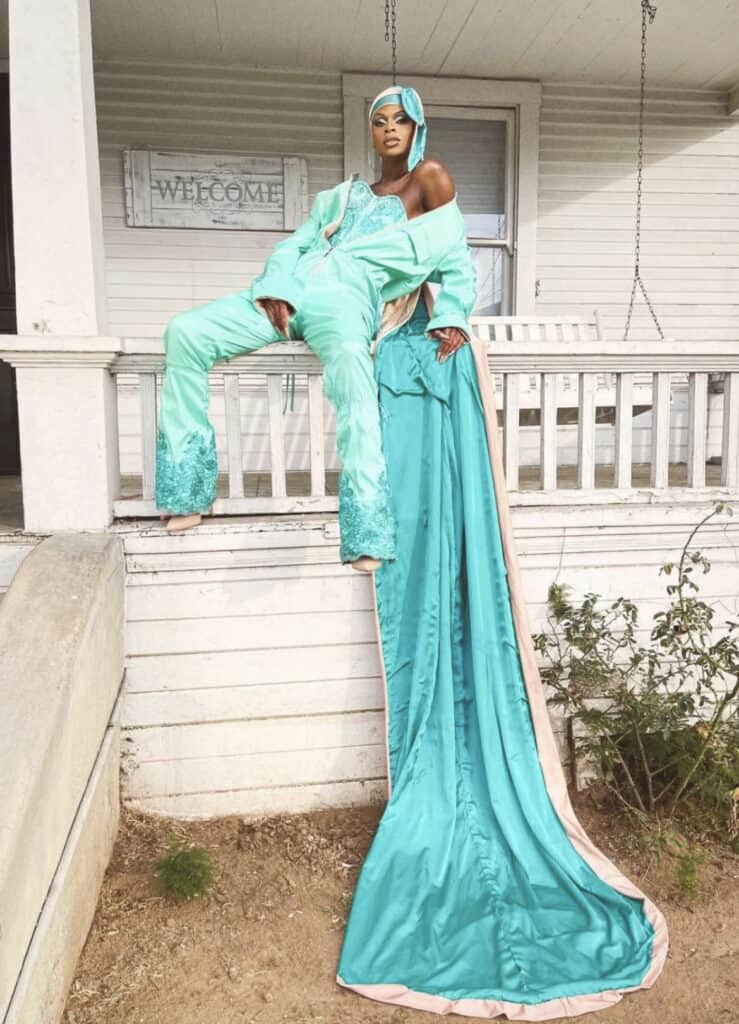 Iconic. That's all you can say to this look. One I will never forget with what I've learned and watched on Ru Paul's Drag Race. When I think of Symone, this hits my top 5 without a doubt. So how do I build a drink to honour this?
Well whenever the concept or request of a "blue cocktail" comes in, I get a touch of anxiety. For one, it's the reality that anything with that bright blue colour is coming with a lot of artificial flavourings or colour. It drives me crazy, but thankfully Butterfly Pea Flower Tea (and a splash of Blue Curacao) has come in handy!
It's a natural way of creating some stunning colours to your drink, from the pink, purple and blue hues. Unfortunately the citrus changed the PH of the tea so it turned out more purple. That's why in the end, I had to bring out the Blue Curacao. BUT A DECENT Blue Curacao is mandatory for this recipe.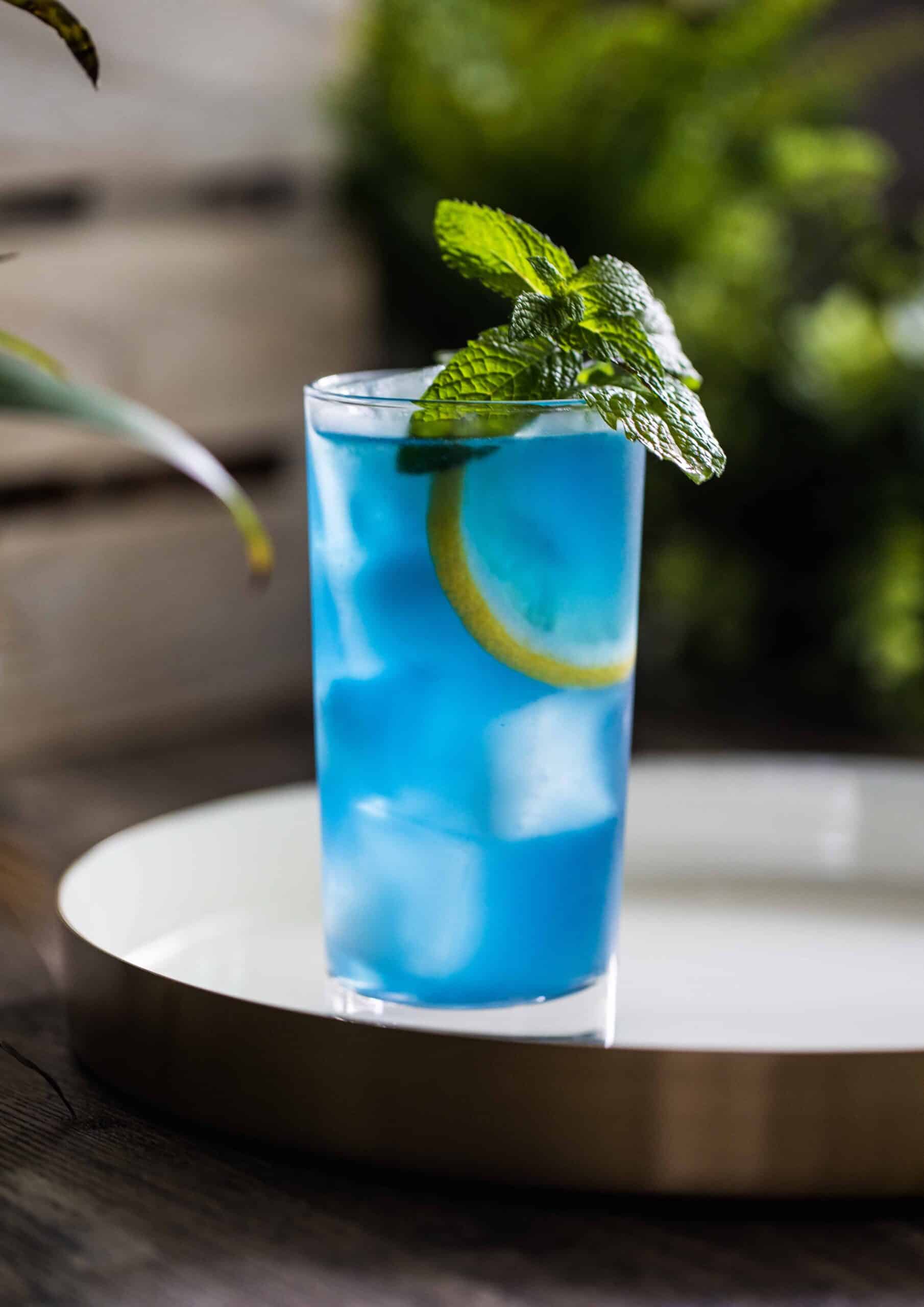 Reframing the Long Island Iced Tea
Then we have the concept of the Long Island Iced Tea. Another cocktail that's associated with the shameful creations of the 80's and 90's. Which unfortunately they will randomly pop up in your all inclusive resorts or cheesy bars. That's why I wanted to revive this cocktail with thoughtful and quality ingredients!
Now the tea inspiration came from one of Symone's posts as she honours her Grandmother's Sweet Iced Tea. It's the reason I built the cocktail as I did. So a bit of Long Island, a bit of Ice Tea with that natural infusion of Butterfly Pea Flower Tea and Blue Curacao to give me a stunning colour.
I hope you love this Blue Long Island Iced Tea as much as I do. I will likely make this…a few extra times with All Stars launching!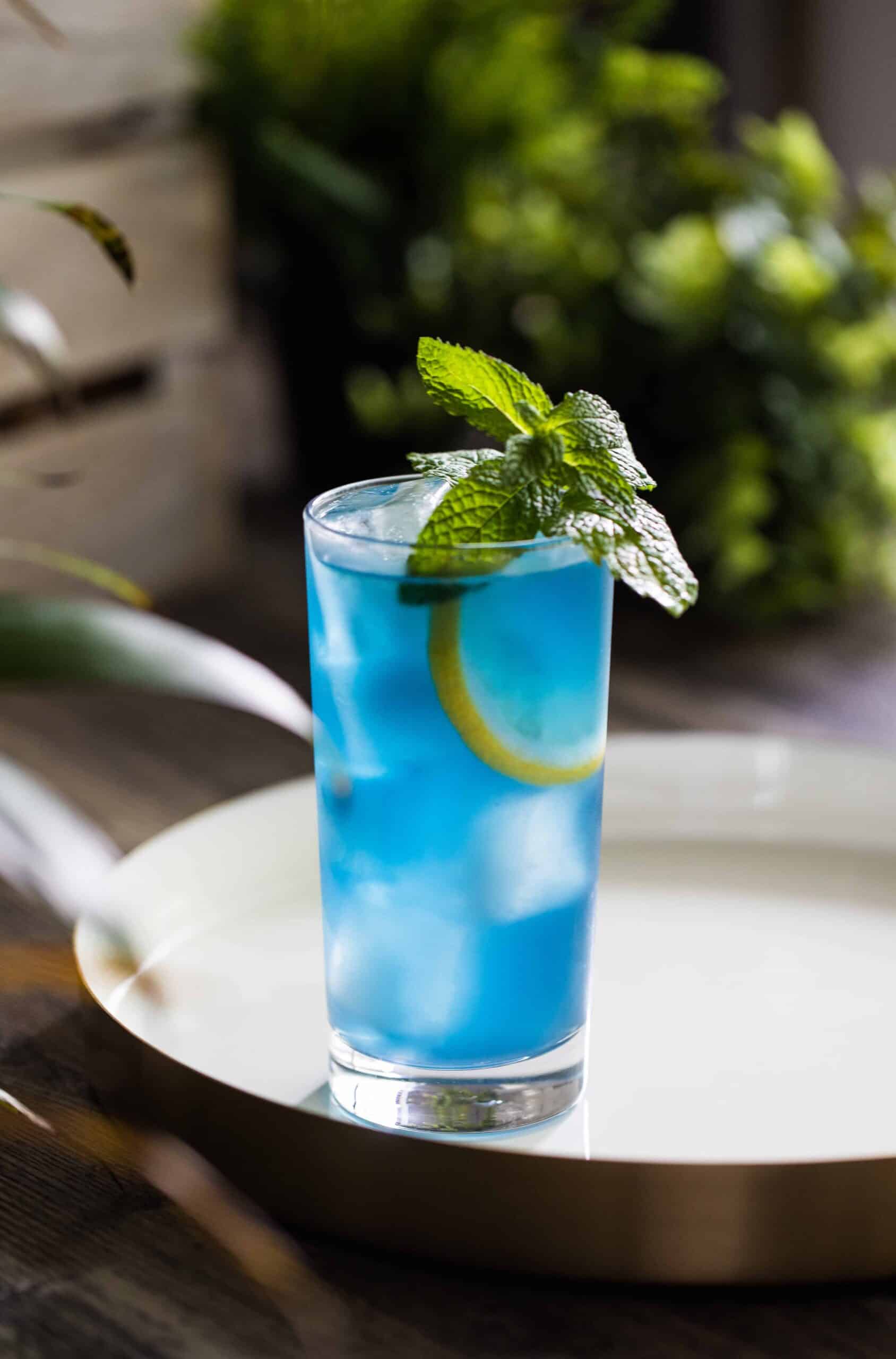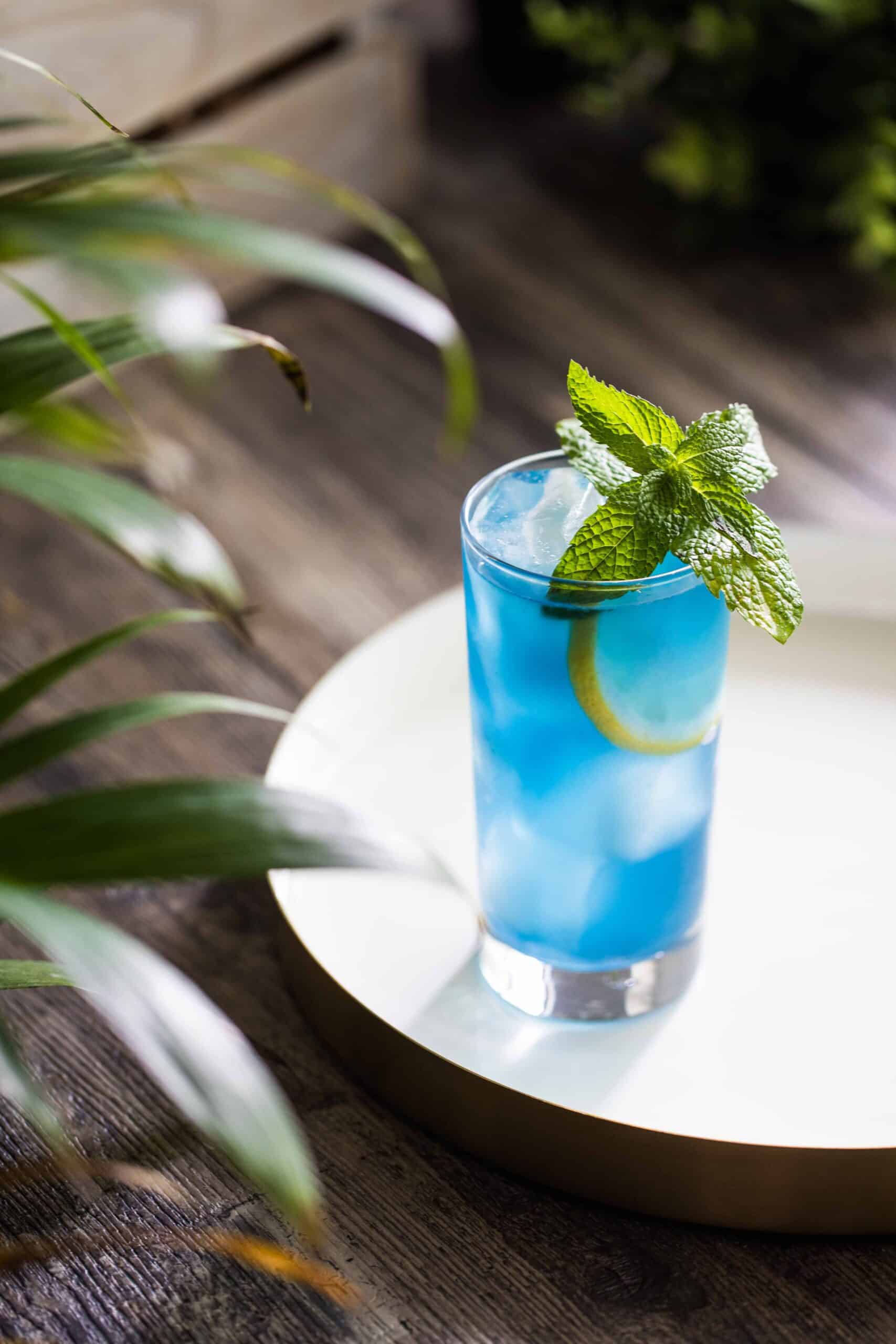 Sweet Blue Train
A cocktail I'm dedicating to the latest winner of Ru Paul's Drag Race and Symone's iconic Blue Dorag outfit.
– Difficulty: Intermediate
Ingredients
0.75

oz

Blanco Tequila

El Tequileno Platinum Blanco

0.75

oz

Cachaca

Avua Prata Cachaca

0.75

oz

Manzanilla Sherry

La Guita used here (or try for a Fino)

0.75

oz

RinQuinQuin

Peach Aperitif

1.5

oz

Butterfly pea tea

No Sugar Added

0.75

oz

Fresh Lemon Juice

1/3

oz

Blue Curacao
Instructions
In a shaker, add all your ingredients. Give this a good shake.

Strain over fresh ice and garnish with lemon wheel and mint sprig.
For more of my PRIDE inspired cocktails, make sure to follow this link here!