I have to give Nic from @The_Tequila_Wanderer a BIG thank you for gifting me this bottle of Tequila Ocho's Anejo. I know this probably wasn't the easiest thing to get into Canada, but I was beyond ecstatic to give this a try. For an Anejo, I found this expression surprisingly delicate, which made it really easy to sip on its own, WITHOUT ICE. And seeing that I'm all about cocktails, I had to whip up something delicious to pair. Curious what I made? You'll have to keep on reading!
---
---
There were so many directions I could've gone with when mixing Tequila Ocho's Anejo. But in the end, I wanted the spirit to be the main focus, so I decided to go with a creation that was spirit forward. I don't know what had me thinking of doing a bit of a 'reverse' Vesper, but that structure of a cocktail stuck with me and I AM LOVING THE RESULTS!
The cocktail is all tequila, but you get a hint of Barr Hill's Reserve Tom Cat Gin, and instead of Lillet Blanc, I decided to go with a quality Spanish Blanco Vermouth from Yzaguirre. That's what makes this somewhat of a reverse Vesper because instead of Gin being the predominant voice, it's the complimenting side kick, and the weight and silky notes of the Vermouth Blanco is needed to compete with these flavours. Think of this as the spicy Vesper James Bond only which he was cool enough to drink. That's right, I said it. This drink is cooler than the OG. Don't believe me? Well you'll just have to try it yourself!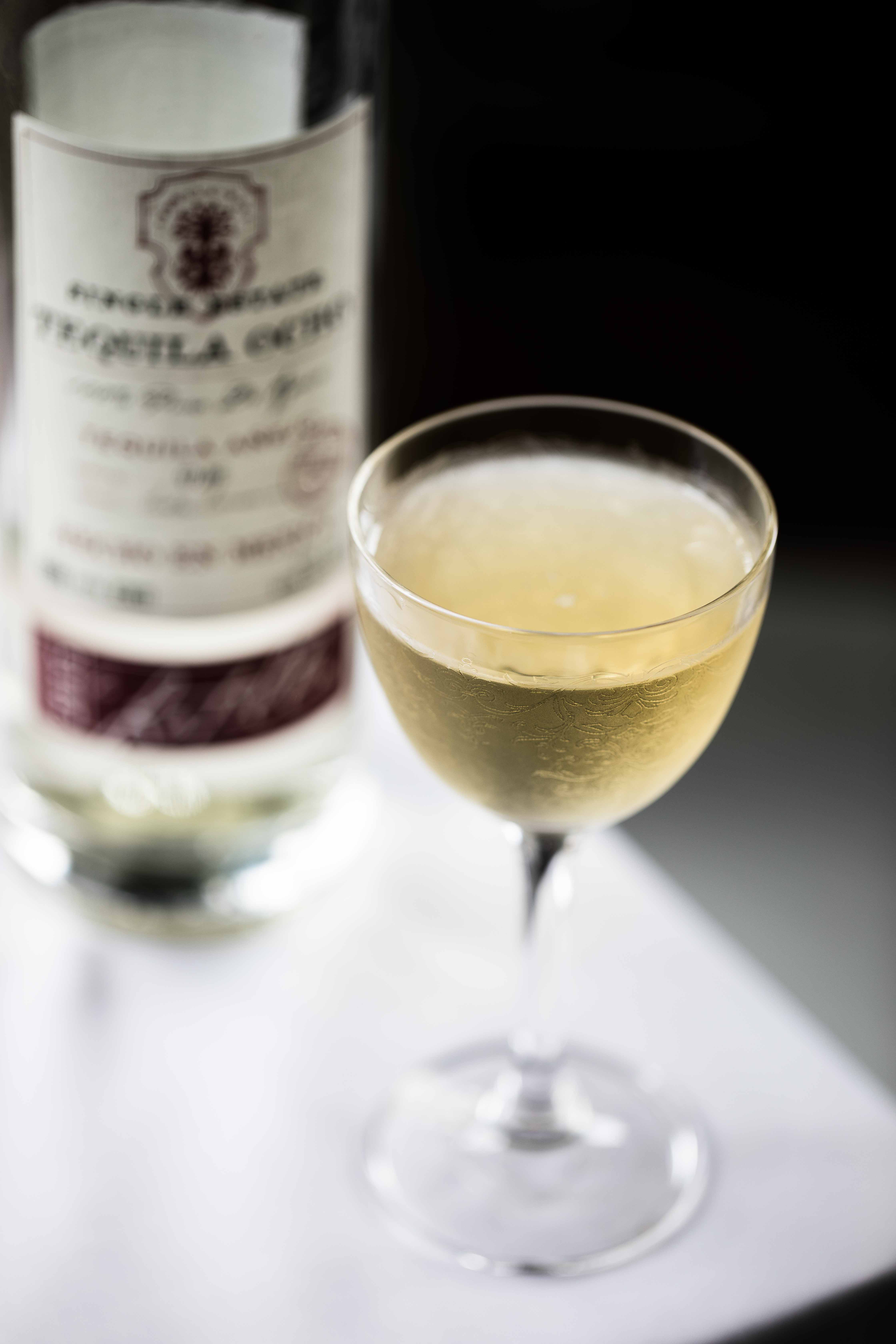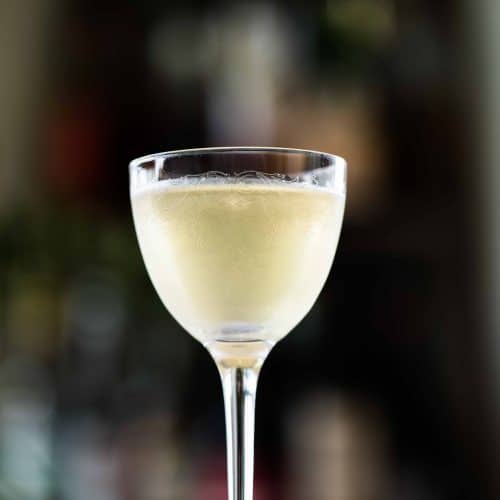 Anejo Lining
A twist on the classic Vesper, created with Tequila Ocho's Anejo, Barr Hill Reserve Tom Cat Gin and Yzaguirre Blanco Vermouth!
– Difficulty: Easy
Ingredients
2

oz

Tequila Ocho's Anejo 2015 Vintage

½

oz

Barr Hill Reserve Tom Cat Gin

½

oz

Yzaguirre Blanco Vermouth
Instructions
In a mixing glass, fill with ice and add all your ingredients.

Give this a good stir (for at least 30 seconds). You want it nice and chilled.

Strain into a Nick and Nora glass or your favourite coupe. Cheers!
Recipe Notes
I didn't use any garnish for this, but a citrus peel, say lemon or grapefruit, would go a long way. Even a pickled onion would be outstanding in this Spicy Vesper. Let me know which one you end up choosing and share your thoughts via my social channels!