Honouring one of the great cities of Peru, I created a Manhattan inspired cocktail that celebrates the city of Miraflores. This cocktail combines Pisco Quebranta, Amontillado Sherry with a Spanish vermouth you'll love. Also, you can't forget that cherry, and picking the right one is KEY! Curious how this Pisco Manhattan cocktail comes together? Read on below.
Jump to Recipe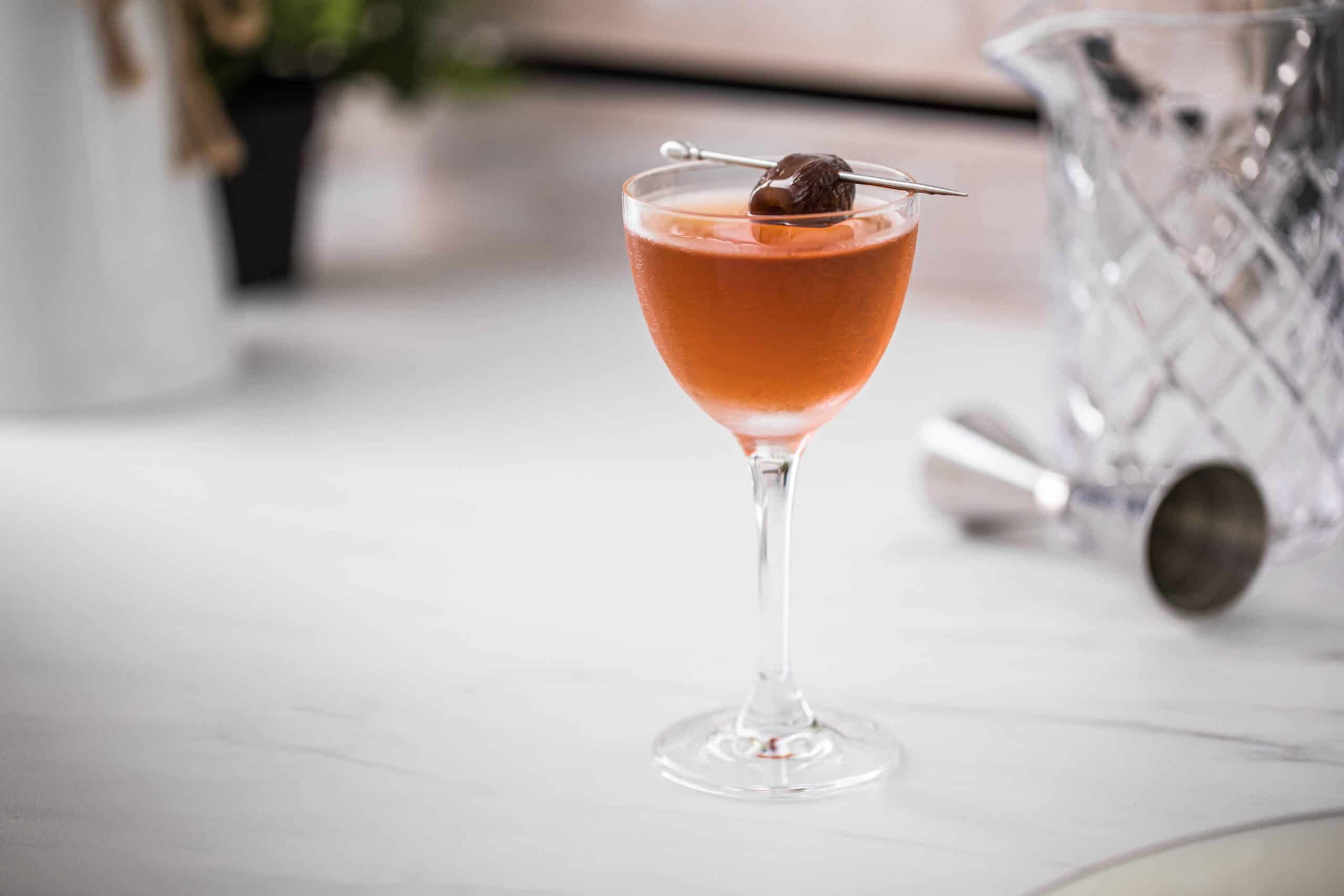 Why Miraflores?
I'm always reflecting back on my time in Peru. Miraflores was (and I'm assuming still is) a district that housed some of the best restaurants you'll find in Lima. It's vibrant, full of culture, and offers some of the most beautiful views of the coast in Lima, Peru. In case you didn't know, Peru houses some of the greatest restaurants in the world, and it's well known that it is the Food capital of South America.
With Manhattan well known throughout the world, I thought why not create that symbol of excellence, excitement and intrigue with this district in Peru. And of course, Pisco has to be involved.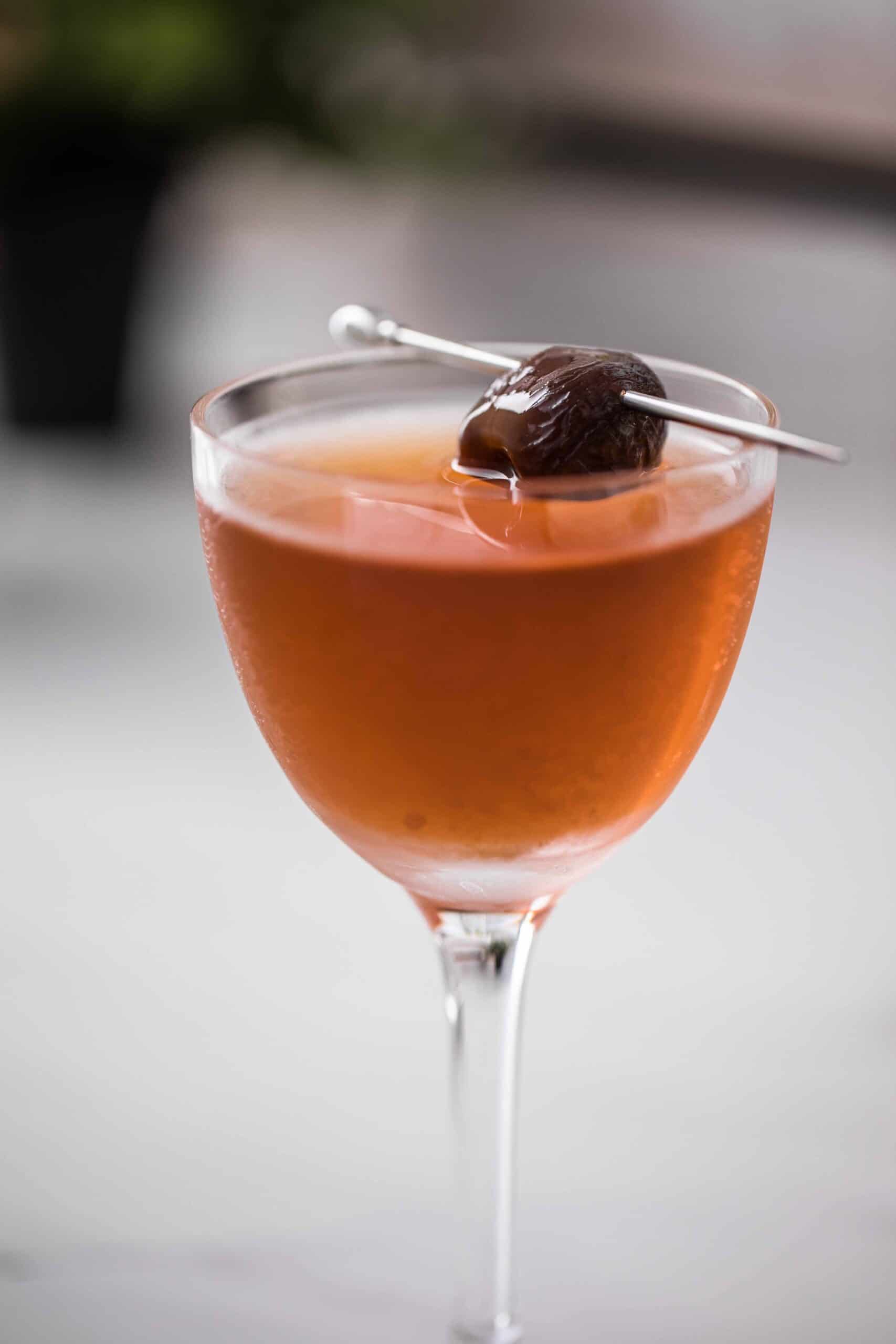 Celebrating Pisco Week with this Inspired Pisco Manhattan
Those who follow Liquid Culture, know my love for Pisco. It's under-appreciated here, yet it had long been an ingredient favourite for some of the top mixologists around the world. The issue wasn't because of lack of interest, but due to availability. Domestic and political turmoil limited Pisco access to the rest of the world, hence why it disappeared from bars for some time.
Peru is doing everything to change that, and with more and more access, we're starting to see it pop up in bars throughout the city and Liquor Stores. Some of the initiatives launching in Canada is the honorary Pisco Week! Pisco Week is launching in two weeks here in Toronto, BUT those wanting to take part in the Cocktail competition can start now! Make sure to click on the link above for all the contest details, with the grand prize winner winning a trip to Peru.
In the meantime, if you need a cocktail to get inspired and have you travel to Peru through your glass, look no further! Pisco Quebranta is used here due to its complex notes and beautiful mouthfeel and body. Exactly what you need for a spirit forward cocktail like this Pisco Manhattan. Stirred with a bite of Amontillado Sherry plus a nice spiced, weighted Spanish Sweet Vermouth, this is the dream.
Also don't forget the importance of the Cherry! I'm not the biggest fan of Luxardo cherries, but pick up which ever one you love to complete this cocktail. Ready to stir up this Inspired Pisco Manhattan? The Miraflores is ready for you!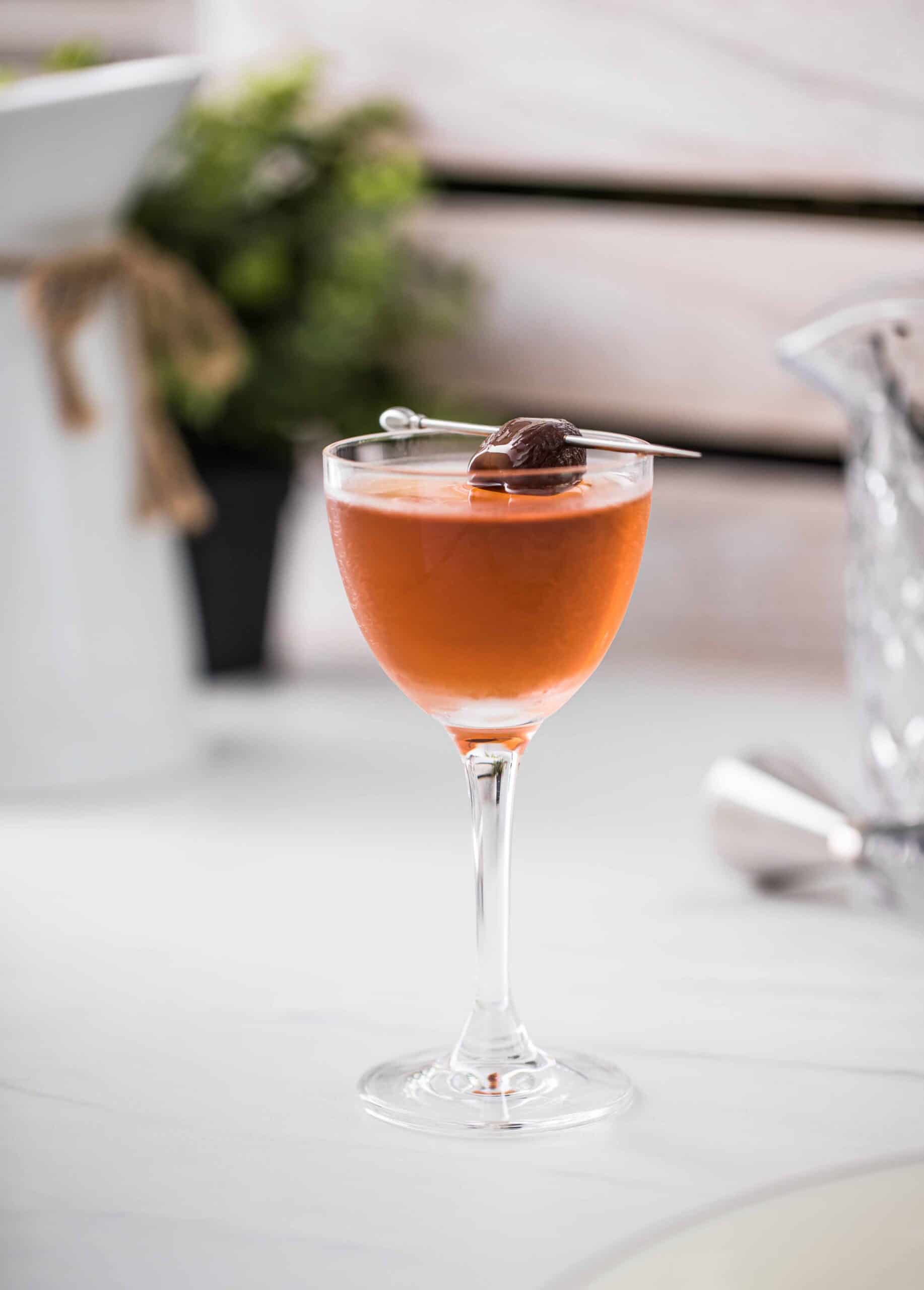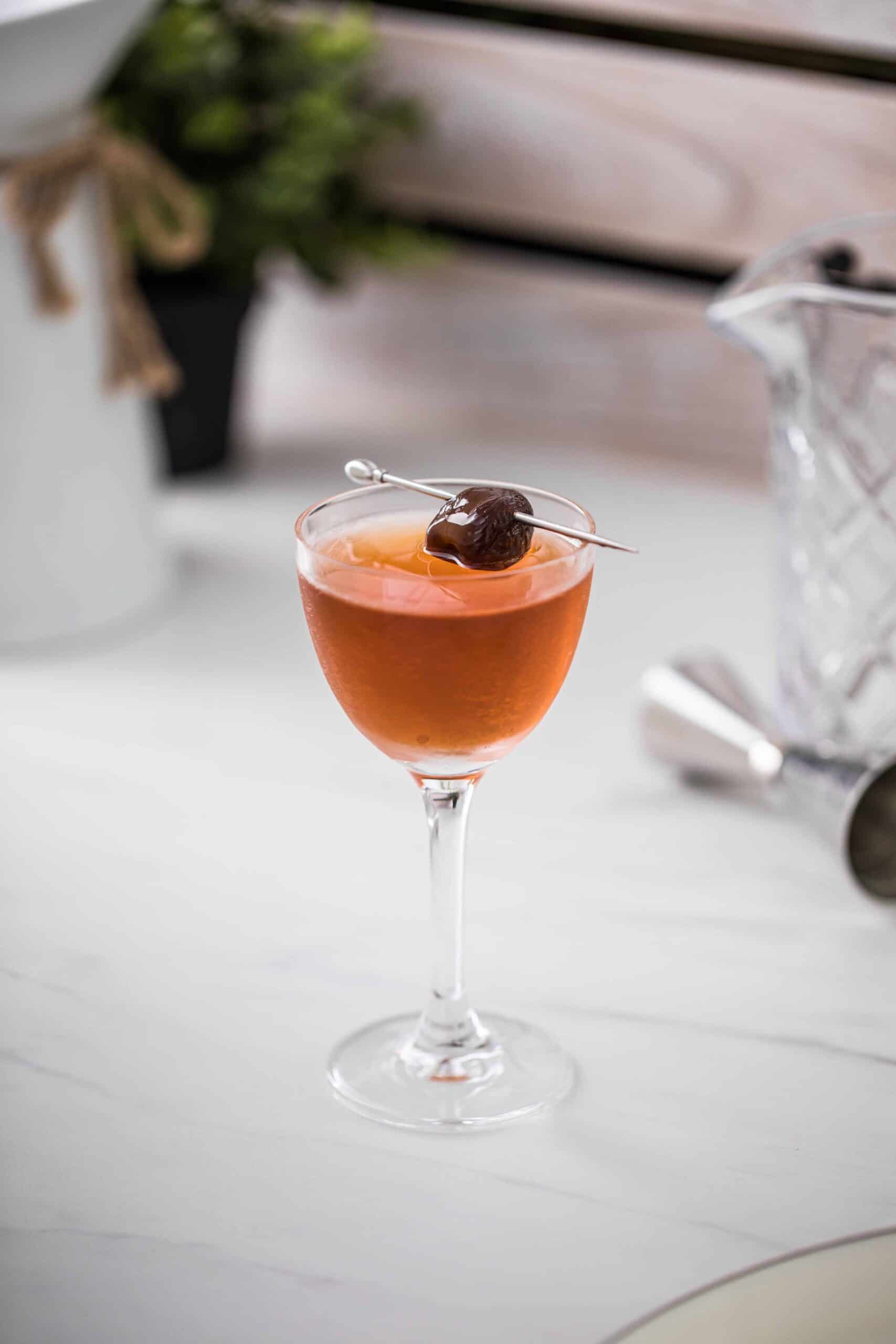 The Miraflores
A Pisco version of the classic Manhattan cocktail, honouring the city of Miraflores, Peru.
– Difficulty: Intermediate
Ingredients
2

oz

Pisco Quebranta

0.5

oz

Spanish or Italian Sweet Vermouth

0.5

oz

Amontillado Sherry

2

dashes Angostura Bitters

1

Brandied Cherry

for Garnish
Instructions
In a mixing glass, add all your ingredients and fill with ice.

Give this a good stir (approx. 30 seconds).

Place your cherry garnish on top of your glass and strain over top of the cherry to allow some of that flavour to infuse into your cocktail.