We've got another week of #NoDrinksWasted and I can't thank the community ENOUGH for always sending in your ingredients that you want to mix with. This time around, I get to tackle TWO submissions, mixing Mezcal and Spinach together in this Spinach Mezcal cocktail. I call it the Green Mezcal Giant because if there was anything that fuels the Green Giant after a longs day work…it would be this!
Jump to Recipe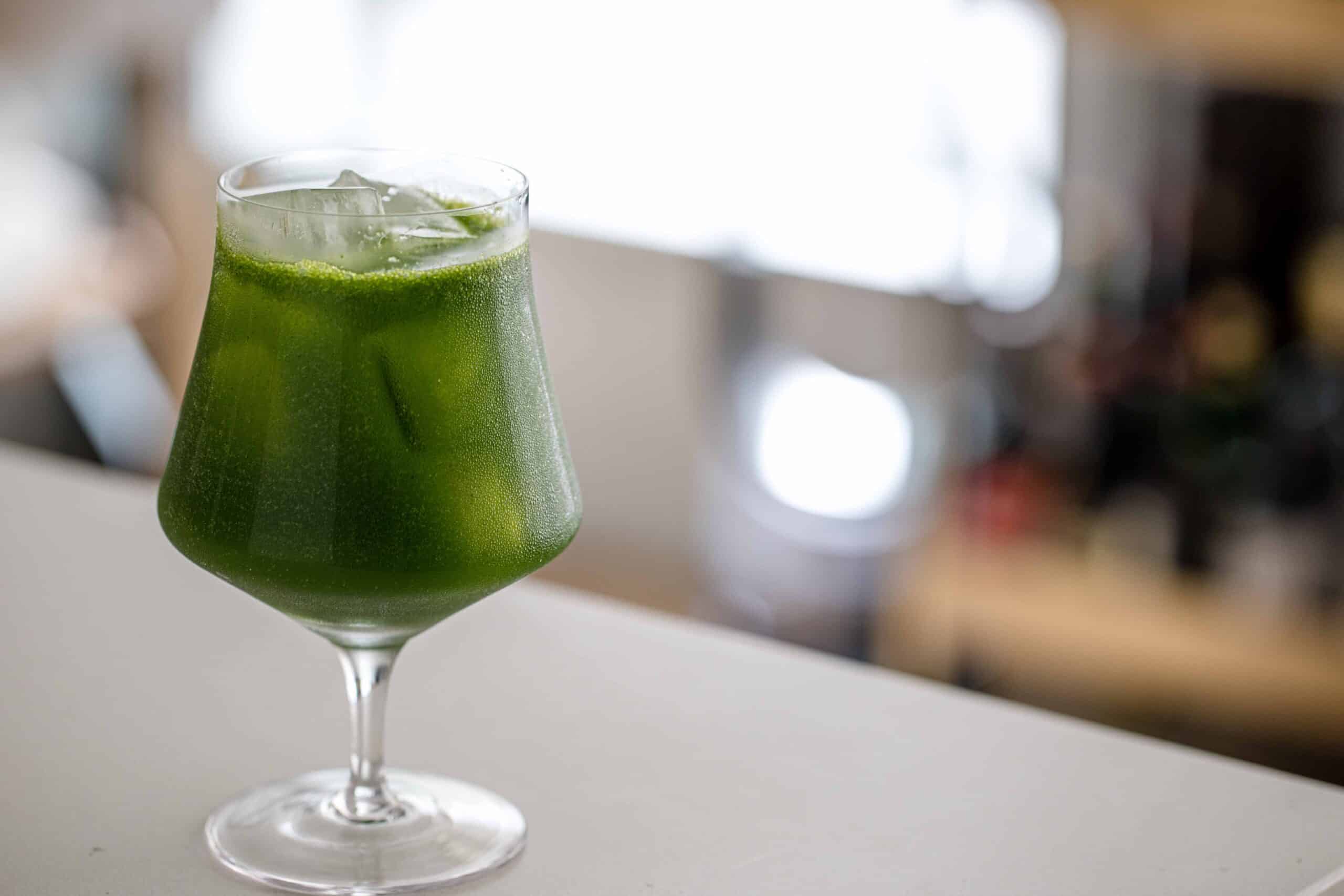 What's #NoDrinksWasted?
After a fun year of #DrinkYourGram on my social platforms, I wanted to create cocktails with you in mind. Many of you likely have random bottles or ingredients around the house that you don't want to go to waste, so why not use them in a cocktail?
For this week, I'm mixing together two submissions of Spinach and Mezcal. At first, I brushed off the Spinach suggestion, but I kept thinking…wait a second, how can I make this work? So I made a juice. Maybe because this is something I can easily make for myself as I explore the Alcohol Free realm. PLUS I can easily create something quick for my partner and who doesn't love a little Mezcal in their life?
This time around I brought out the Mezcal Koch because it lends a lot of vegetal notes in its spirit. This stuff is DELICIOUS and an award-winning brand, so I highly recommend exploring their varietals.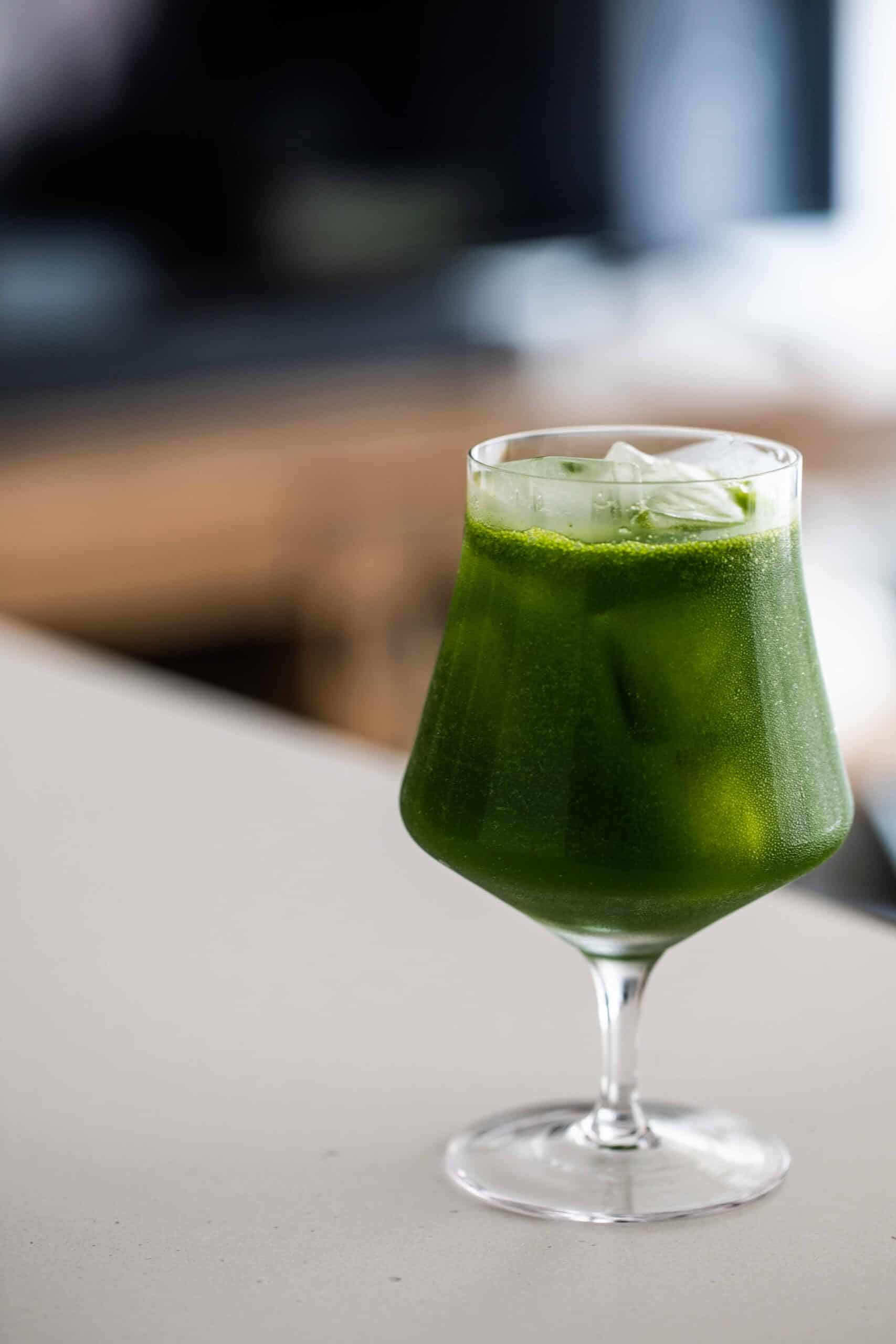 Building your Green Giant Juice
When thinking about which fruits and vegetables I was going to mix with, I immediately knew I wanted green to be the theme. Celery is also a big must. Celery juice with anything Agave based is just pure magic, so I knew these two flavours would play well with each other. The rest of the juice was fairly easy. I wanted a citrus component and I needed a bit of sweetness. That's where the lime, agave syrup and apple came into play. All good for me (as I need to increase my iron) and easy to source.
Just always have that question in mind. What brings in that acidity to your juice, and what will compliment with some sugar? Now that doesn't mean using sugar at all, but what's naturally found in fruits like bananas, apples, peaches that are super ripe, etc.
Building your Spinach Mezcal Cocktail
Now this I kept very simple. I added a healthy portion of Mezcal, with some of the juice mix, a bit of Grapefruit juice, plus a splash of tonic water. I wanted something bubbly to the mix and this hit the spot. But you really can do whatever you want. Simply have the Mezcal and Juice together. Or build something fancier like a Collins. I'd even mix in some cream of coconut with fresh mint for a tropical vibe. All great options. All delicious, just completely depends on your mood.
You can even create a Spinach Mezcal Popsicle! You'll just have to increase the sugar by a bit because anytime you work with alcohol and freezing, you have to increase the sugar ever so slightly. Ready to make this Green Mezcal Giant cocktail? Head below for details!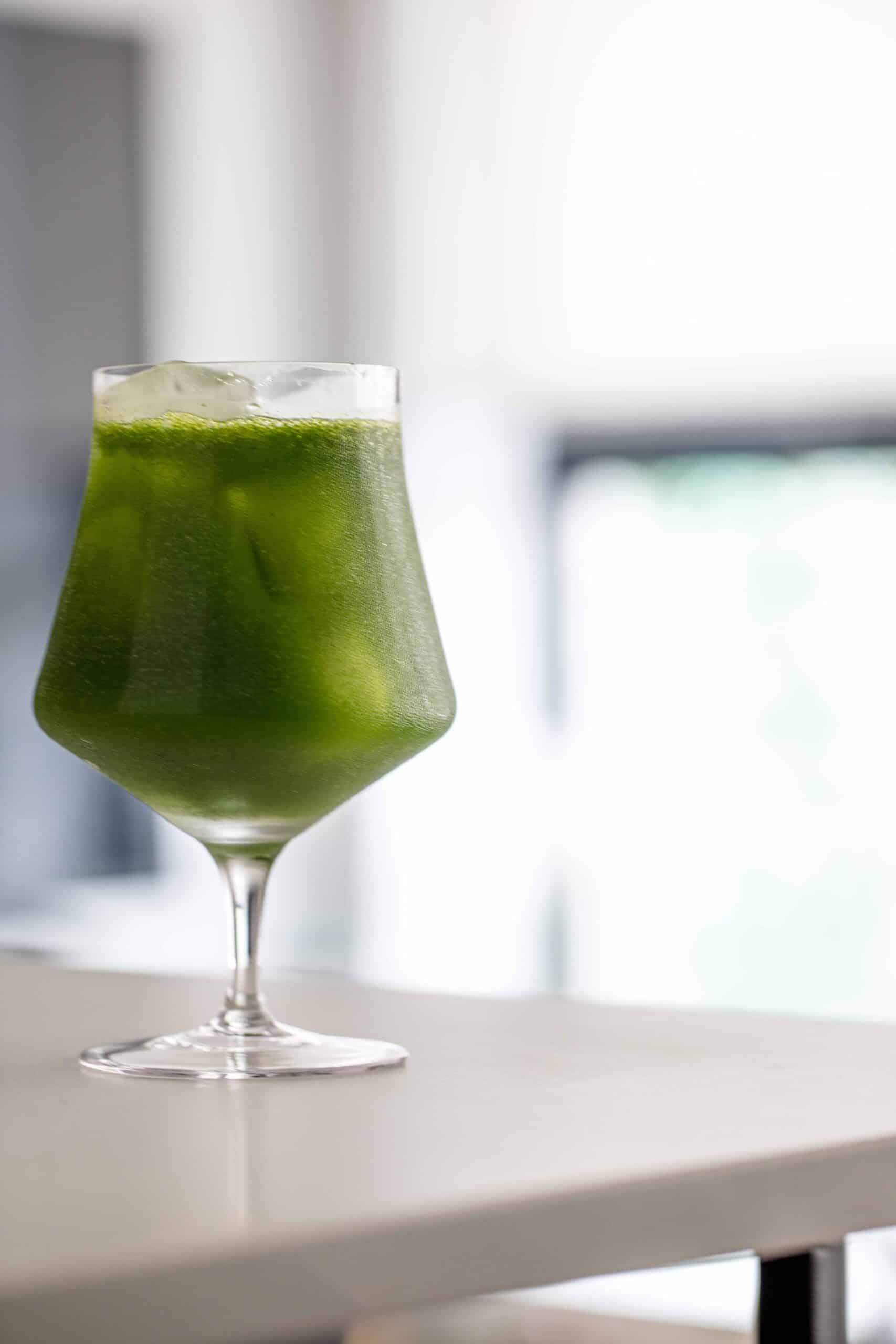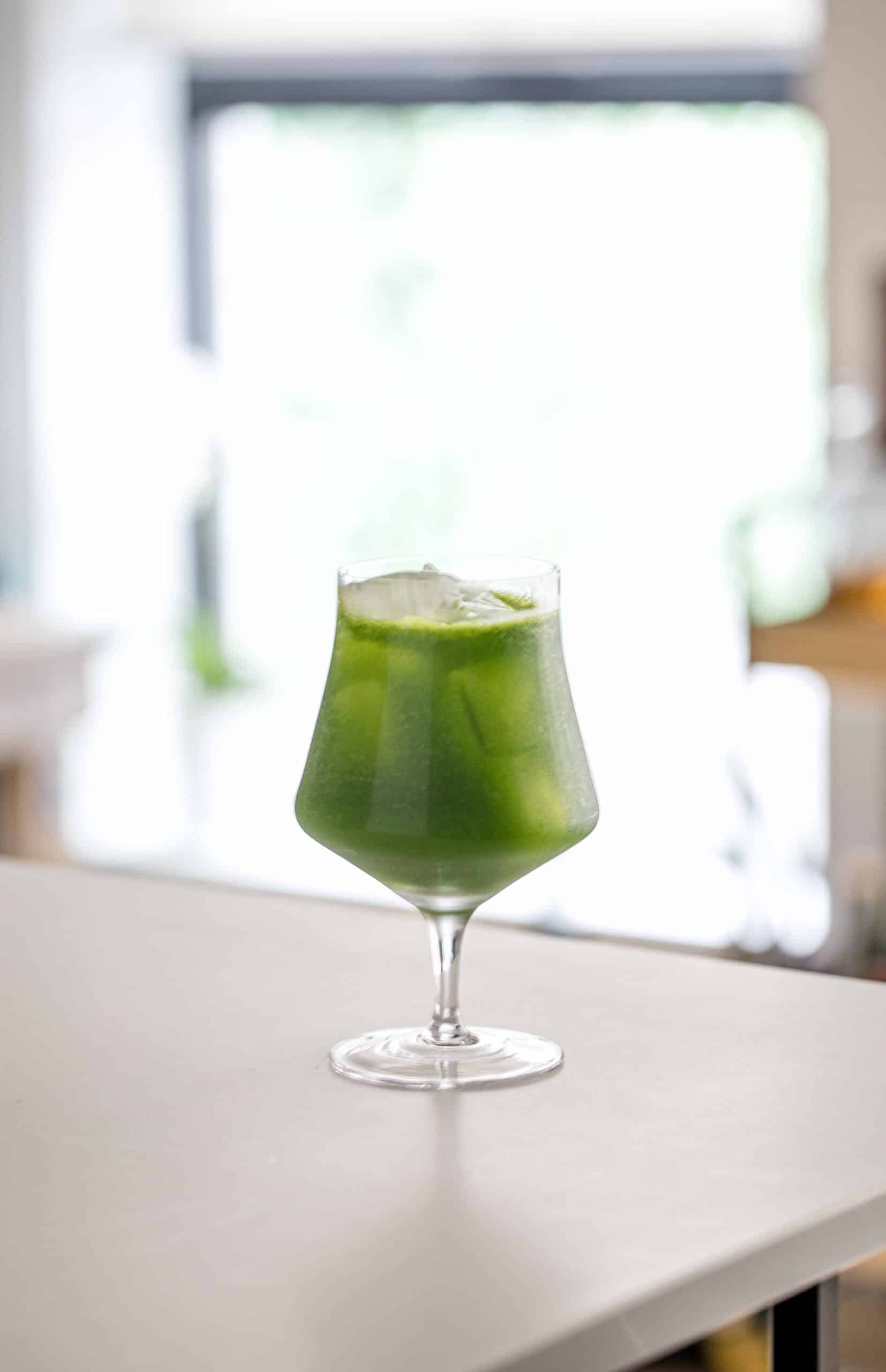 Green Mezcal Giant
This Spinach Mezcal cocktail is the newest addition to #NoDrinksWasted. Check out this easy blended recipe here.
– Difficulty: Easy
Ingredients
Making the Juice
50

g

Spinach

1 cup

3

Celery Stalks

1/2

Honey Crisp Apple

Core removed

2

oz

Lime Juice

Approximately 1 – 2 limes

1.5

oz

Agave Syrup

25

g

Kale

1/2 cup

1/4

cup

Water
Making the Cocktail
1.5

oz

Mezcal Koch

3

oz

Spinach Juice Blend

1

oz

Grapefruit Juice

1.5

oz

Fever-Tree's Aromatic Tonic Water
Instructions
Making the Juice
Add all your juice ingredients into your blender and blend on high for 1 minute.

Strain if you don't want the grainy bits in your drink, otherwise simply pour.
Making the Cocktail
In a shaker, add your Mezcal, Spinach Juice and Grapefruit Juice. Add a few ice cubes and shake well.

Double strain over fresh ice into your glass. Top with Tonic Water. Stir until combined.
Want to find more #NoDrinksWasted inspiration? Make sure to follow the link attached for more!