In honour of #PrideMonth, I'm highlighting some spirited creations inspired by some of the community members. Throughout this month, you will find recipes that have been inspired by moments where this community has changed me and my perspective to be a better ally. A couple years back, Dan Magro was spearheading the #Drinkstagram community to come together for a good cause. This year, #PridePour continues, with a special highlight on his first cocktail of the month being the "Trans is Beautiful". With his layered concept, I decided to do this with Melon Balls with this delicious Tequila Melon Cocktail. Want to learn how it's made? Head down below for details!
#PridePour
I won't dive too much into #PridePour, because Dan just does it best. What I will say is that no June should go without a mention of #PridePour, especially with all the work he has done to facilitate this message. Please make sure you are following him, because he shakes up some incredible cocktails and in general, has phenomenal content.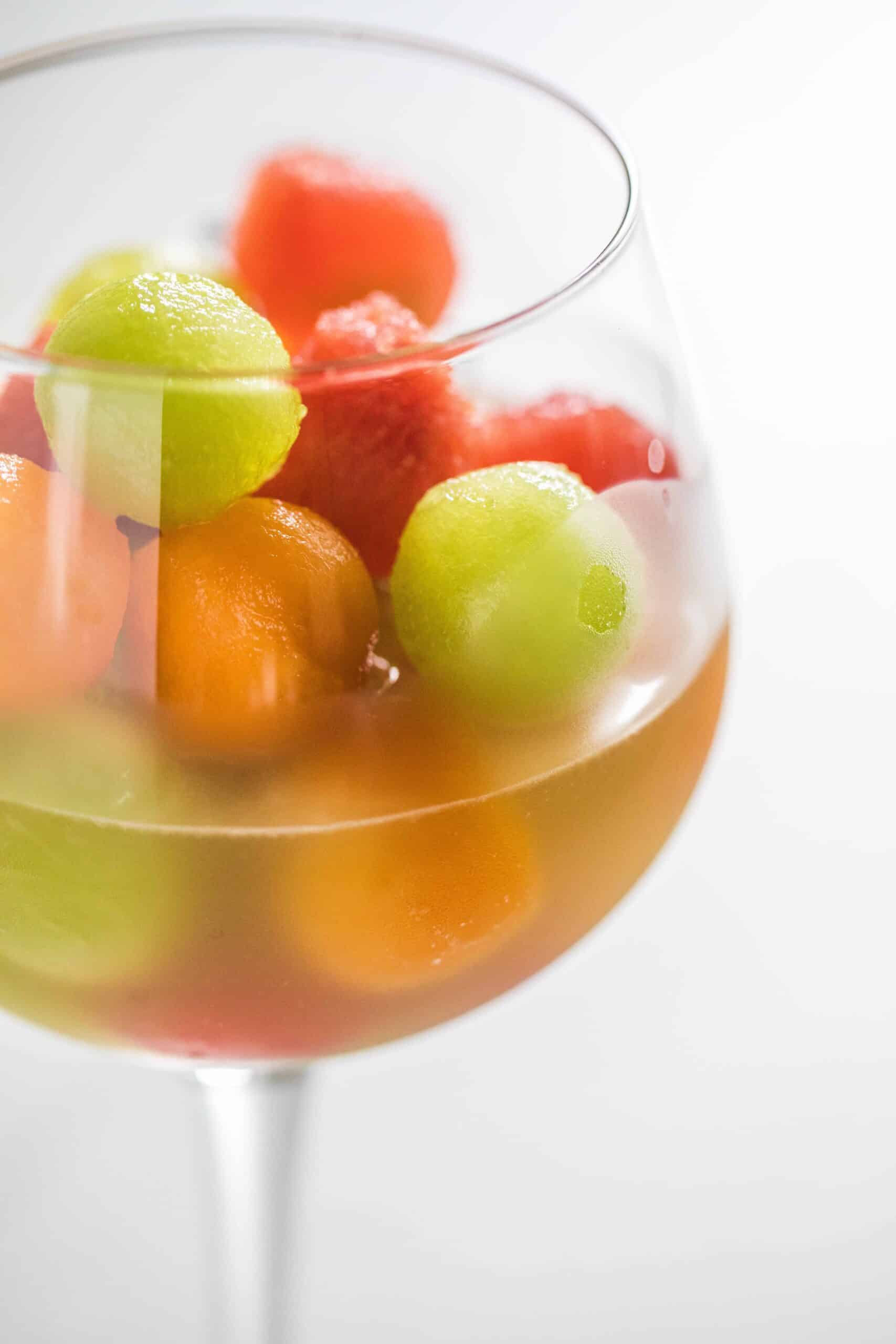 Melon Inspiration for this Tequila Melon Cocktail
I was inspired by two #Drinkstagrammers for this. Of course there is Dan, who had this layered concept that I loved and translated well with his whole concept with Trans Lives. But I didn't want to do a slushie format as he did. Instead, I was inspired by @Cheerstohappyhour with his stunning melon ball creation with a clarified cocktail. I kept things simple by not clarifying my cocktail, BUT, you still see the wonderful ranges of colours and layers that I think perfectly depict Trans Lives. Plus, I love that the melon acted as ice for this cocktail once they are frozen. Brilliant concept all around, and Brenton deserves the credit for this one.
With that, I decided to keep the cocktail simple, with some Blanco Tequila, Melon (the green one, lol), with some dry curacao, sugar and lemon! Curious how it's made? Head down below for details.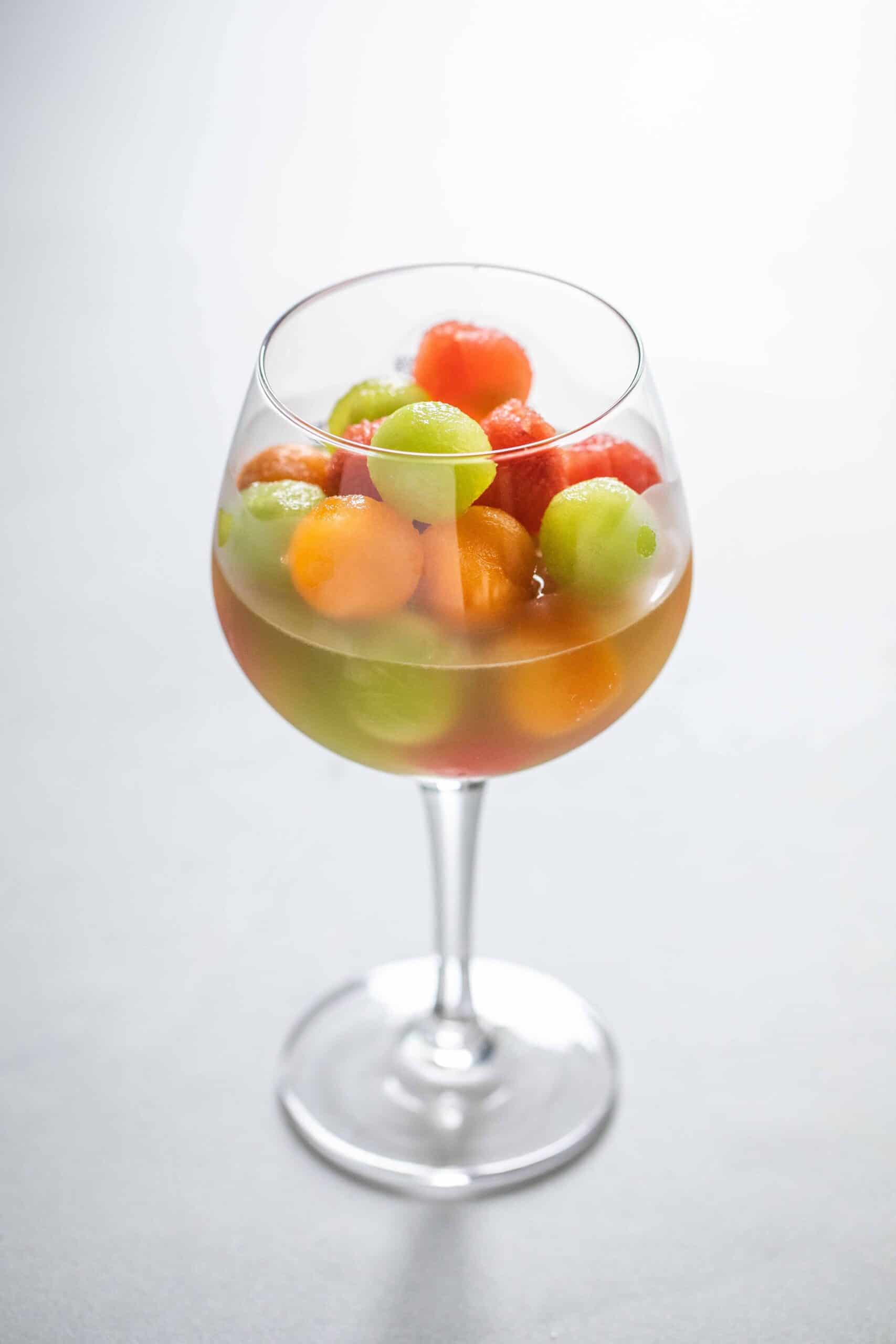 Trans is Beautiful – Melon Cocktail
Using a Melon cutter, freeze them up and shake up this delicious tequila cocktail made with lemon, sugar and dry curacao!
– Difficulty: Intermediate
Ingredients
Assortment of Melon Balls Prepped and Frozen

3-4

cubes

Melon

1.5

oz

Blanco Tequila

3/4

oz

Lemon Juice

1/3

oz

Dry Curacao

2/3

oz

Simple syrup

(1:1)
Instructions
Fill your glass with an assortment of Frozen Melon Balls.

In a shaker, muddle 4 cubes of melon and add the rest of your ingredients.

Fill your shaker with ice and give this a good shake.

Double strain overtop of your Frozen Melons and enjoy!
Recipe Notes
For the simple syrup, put together 1 part granulated sugar with 1 part boiled water. Stir until dissolved.