We've got an EXTRA special, bubbly cocktail coming your way to end off my #DareToBeHappyAtHome campaign with Gosling Rum. Last week, I celebrated moments throughout this time, although small, that have been a significant moral boost. With that, I'm ending off with a day I always push off, and that's the day I wash my hair! That bubbly fresh feeling, translated to a Sparkling Rum Cocktail that I know you'll love. Curious how this came together? Details below!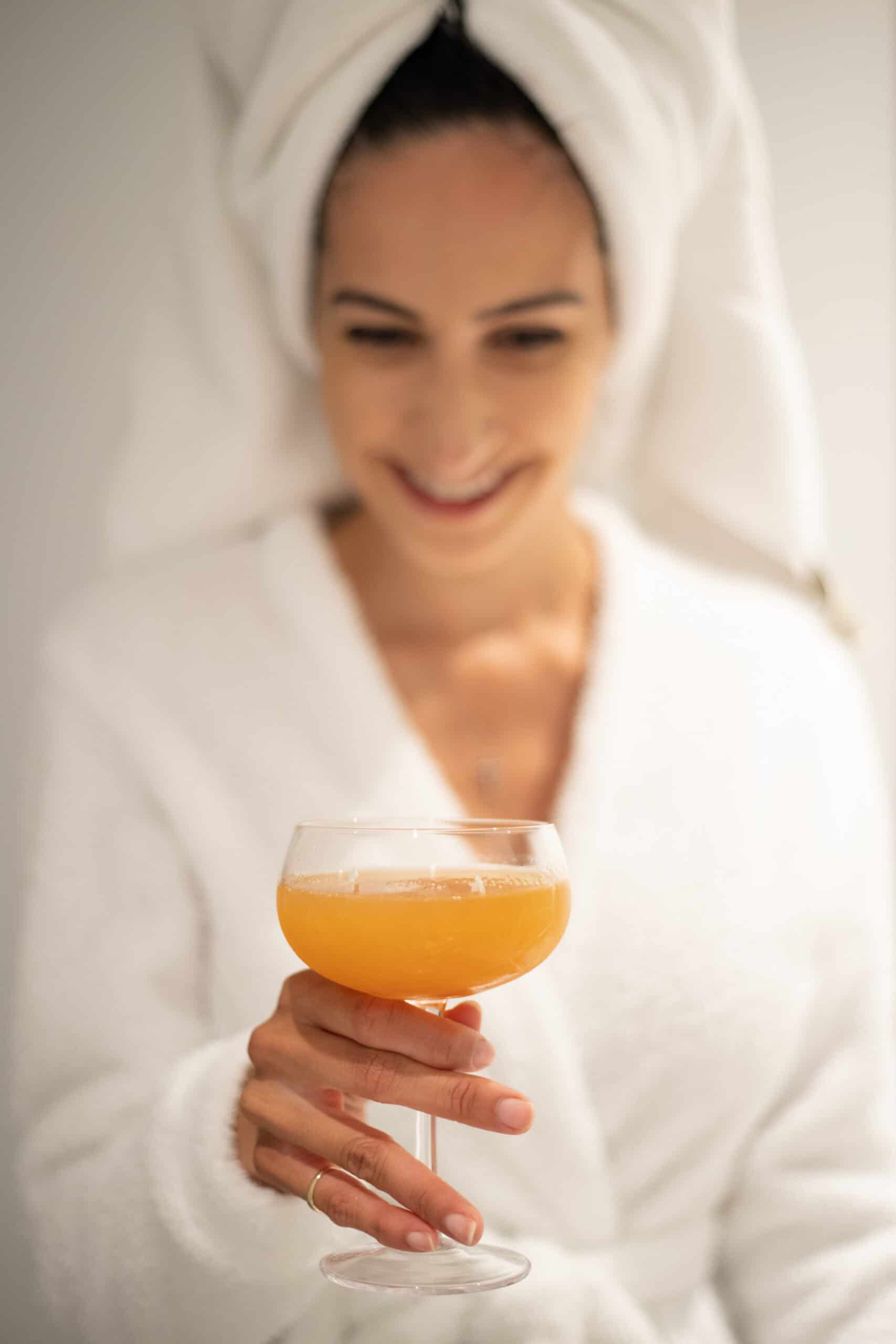 Working with Gosling Rum
I just want to give a big shout out to Gosling Rum for always being the best support here on Liquid Culture. I've loved working with this family and their Rum has become a true STAPLE on my home bar. Now you may have noticed that they have a special #DareToBeHappy campaign and they've done so much to spread this positive message abroad! I'm continuing those feels by sharing a few recipes this month, with this being one of my favourites!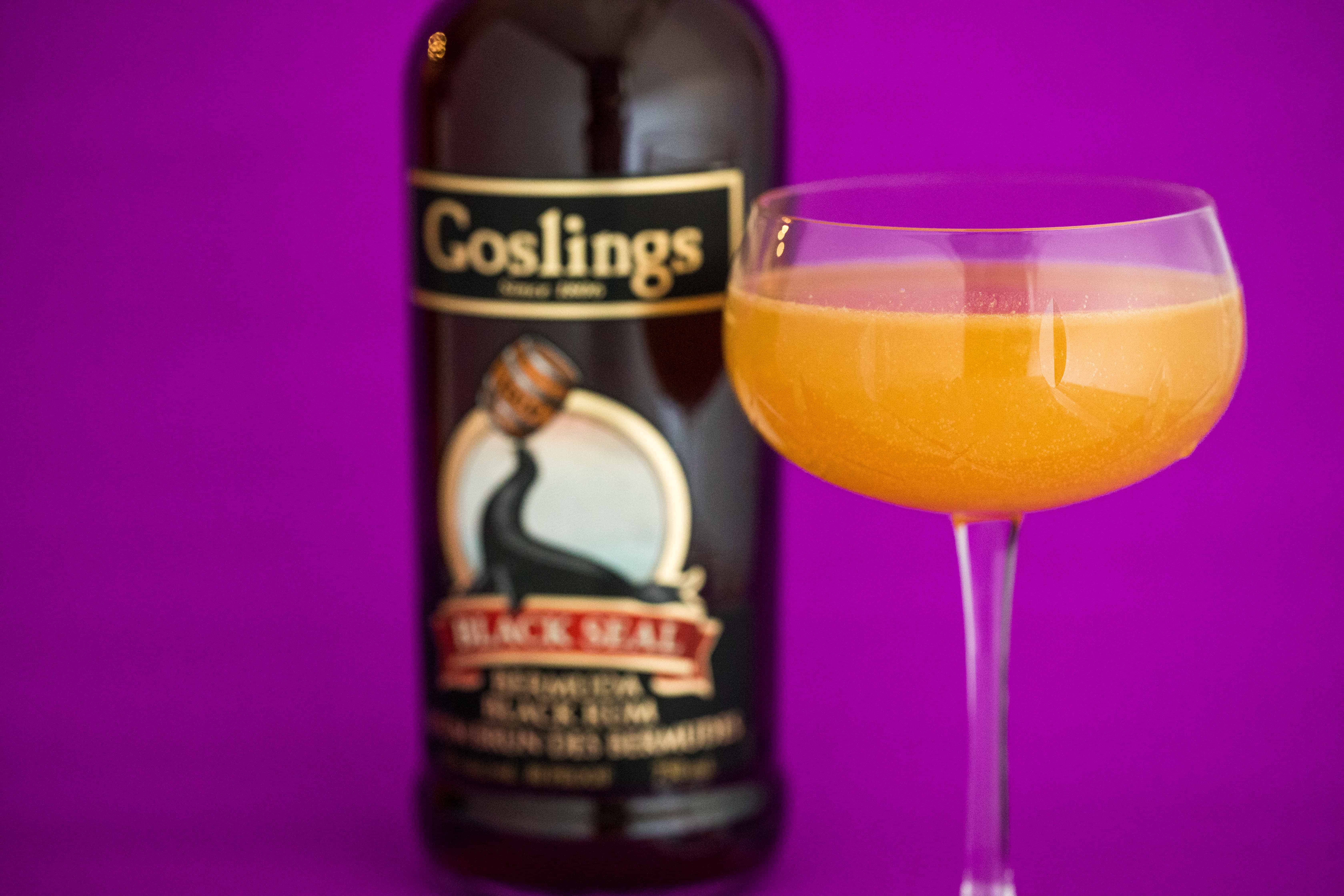 Putting together this Sparkling Rum cocktail
My initial thought for this cocktail was that I'd make some sort of French 75, which in essence, it kind of is. But there's so much going on in terms of layers and flavours, you'll never look at a French 75 the same again. With Gosling Black Seal Rum coming in with a ton of flavour, I wanted to make sure I paired it up appropriately. It needed to be bold enough to stand out, but not overwhelm the balance. This ended up being a favourite for my photographer, and she couldn't believe how much body this cocktail carried.
What are the flavours exactly? Well this Gosling Cocktail comes together with some Orgeat Syrup, Orange Juice and a small bar spoon of Pomegranate Molasses for that slight sharp acidity. Almonds, Orange and Pomegranate together? Ya…that's a flavour combination for the heavens.
Don't have Orgeat Syrup? Maybe try an Almond Liqueur such as Amaretto. But I do recommend seeking out or making your own Orgeat Syrup, because this is a syrup I love to use in so many cocktails! Want to learn how to make this Sparkling Rum Cocktail? I'm leaving you with the details now.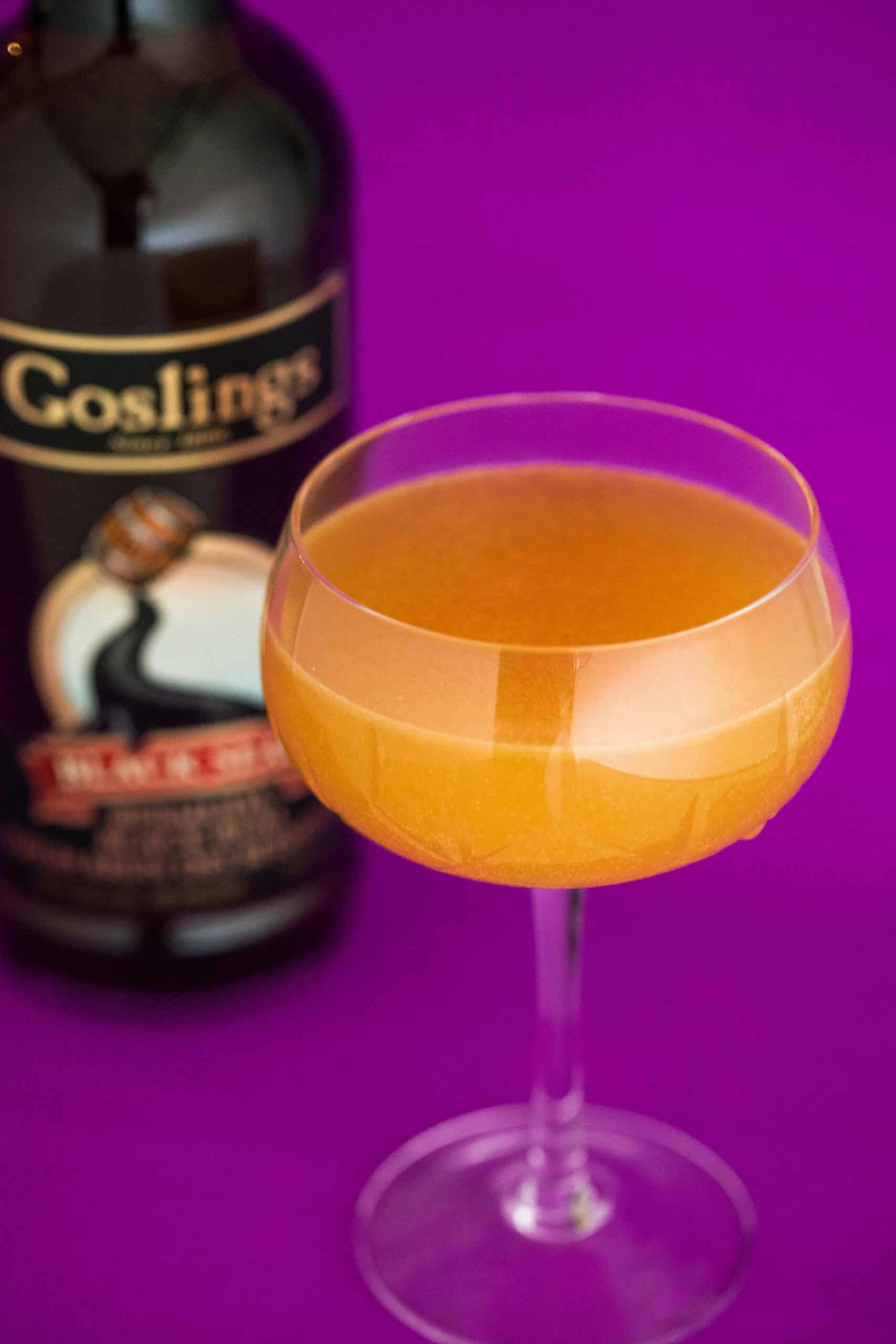 Pom Pom Bubbles
Featuring another amazing Gosling Rum recipe with sparkling wine! Combining Pomegranate Molasses, Orgeat and Orange in this powerful and tasty cocktail.
– Difficulty: Intermediate
Ingredients
1

oz

Gosling Black Seal Rum

3/4

oz

Orgeat Syrup

3/4

oz

Orange Juice

1

small barspoon

Pomegranate Molasses

3

oz

Sparkling Wine
Instructions
In a shaker, add all your ingredients except sparkling wine. Fill with ice and give this a good shake.

Strain into your coupe or flute glass and top with sparkling wine.
Want more Gosling Inspiration?! We've got a ton of recipes to choose from, simply hear over here for your next creation.