This MAY sound like the oddest combination, and the reality is, I didn't even know Turmeric Latte's were a thing until recent. BUT this recipe right here…is OUTSTANDING, and I need to share this latte recipe with you so you can feel my vibes too.
A few days ago, I got to asking my followers on Instagram what they would like to see me create for the rest of the year. All your feedback was VERY MUCH APPRECIATED. I was stuck in terms of my inspo, so I needed this for my sanity and to find out what my people really want to see. Turmeric came up twice as an answer, but specifically my girl Grayce of @moussetaco brought up the Turmeric Latte. I was officially intrigued.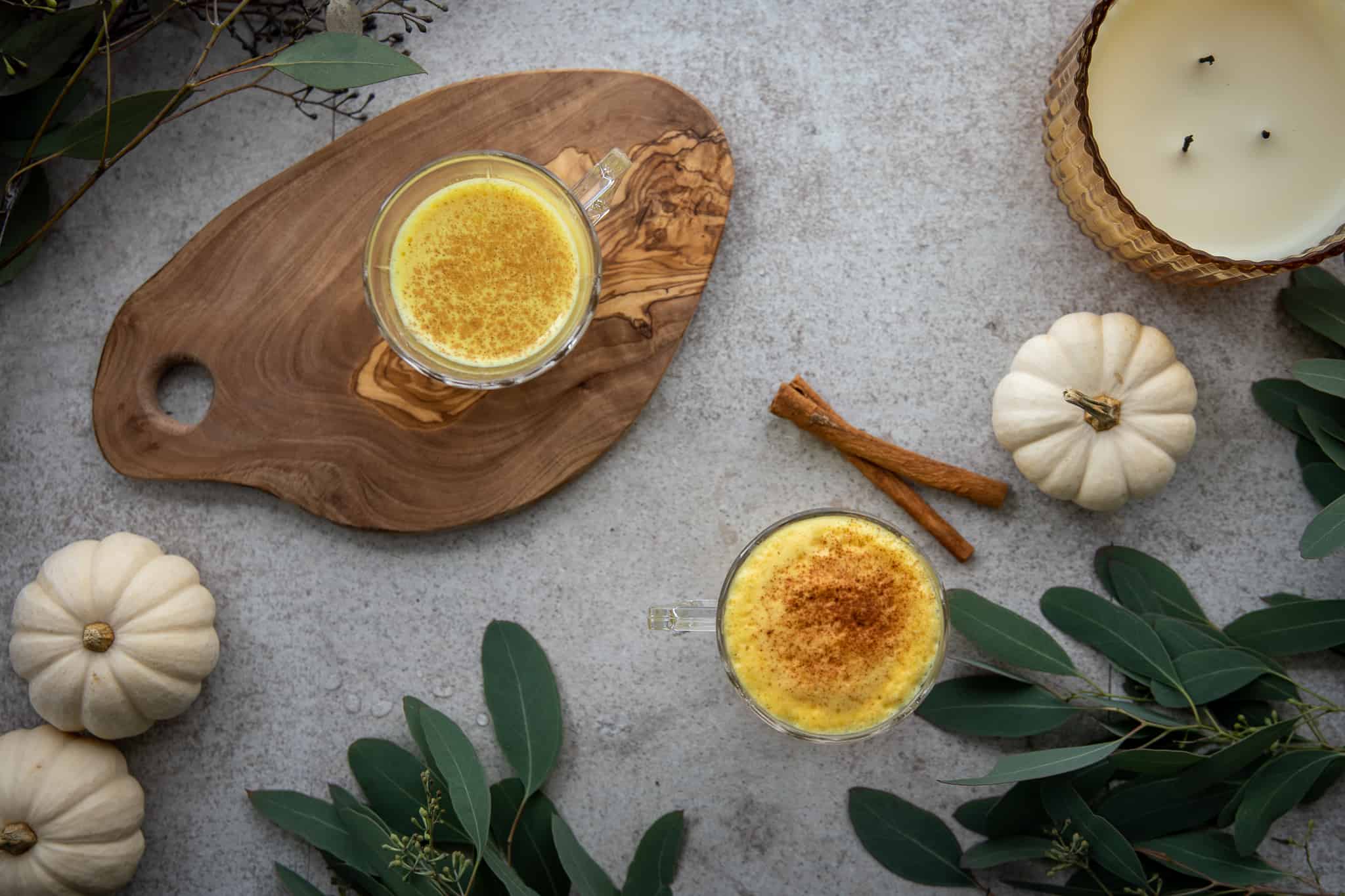 Now this latte doesn't actually include any espresso at all. I'm cool with that. It makes this latte that much more healthy. So with that in mind, I gravitated towards the Tequila. I'll say it again and again, 100% Tequila is one of the cleanest spirits you can put into your body! For those about to leave my site now from that statement, let me explain.
Not all tequilas are made equal, and technically…they're not tequila. In order to be called Tequila, it has to fit under a number of restrictions, including the fact that no sugar is allowed to be added, and must use 100% Blue Weber Agave plants. IF IT DOES NOT SAY THAT IS USES 100% BLUE WEBER AGAVE, IT IS NOT TECHNICALLY A TEQUILA. Instead it's called a "mixta". Unfortunately, it confuses the masses because a bottle can still have the word tequila on it, even if it's technically a Mixta. In which case, people picking up a cheap bottle of tequila think that they're having the real deal. To learn more, check out my article here that talks about how 'Tequila is your Amigo'.
I decided to mix with a blanco tequila, and a bit of Licor 43 for the famed cinnamon and vanilla notes that's typically used in a Turmeric Latte. Now the reality is, you could change the base of the spirit. I had debated Rhum Agricole, Pisco, and even a classic london Dry Gin could work here as well. You be the judge and let me know how you would mix it!
I'm going to stop talking because the reality is, I'm sure you want to give this a taste yourself! So without further ado, I bring you your favourite HOT Tequila Beverage!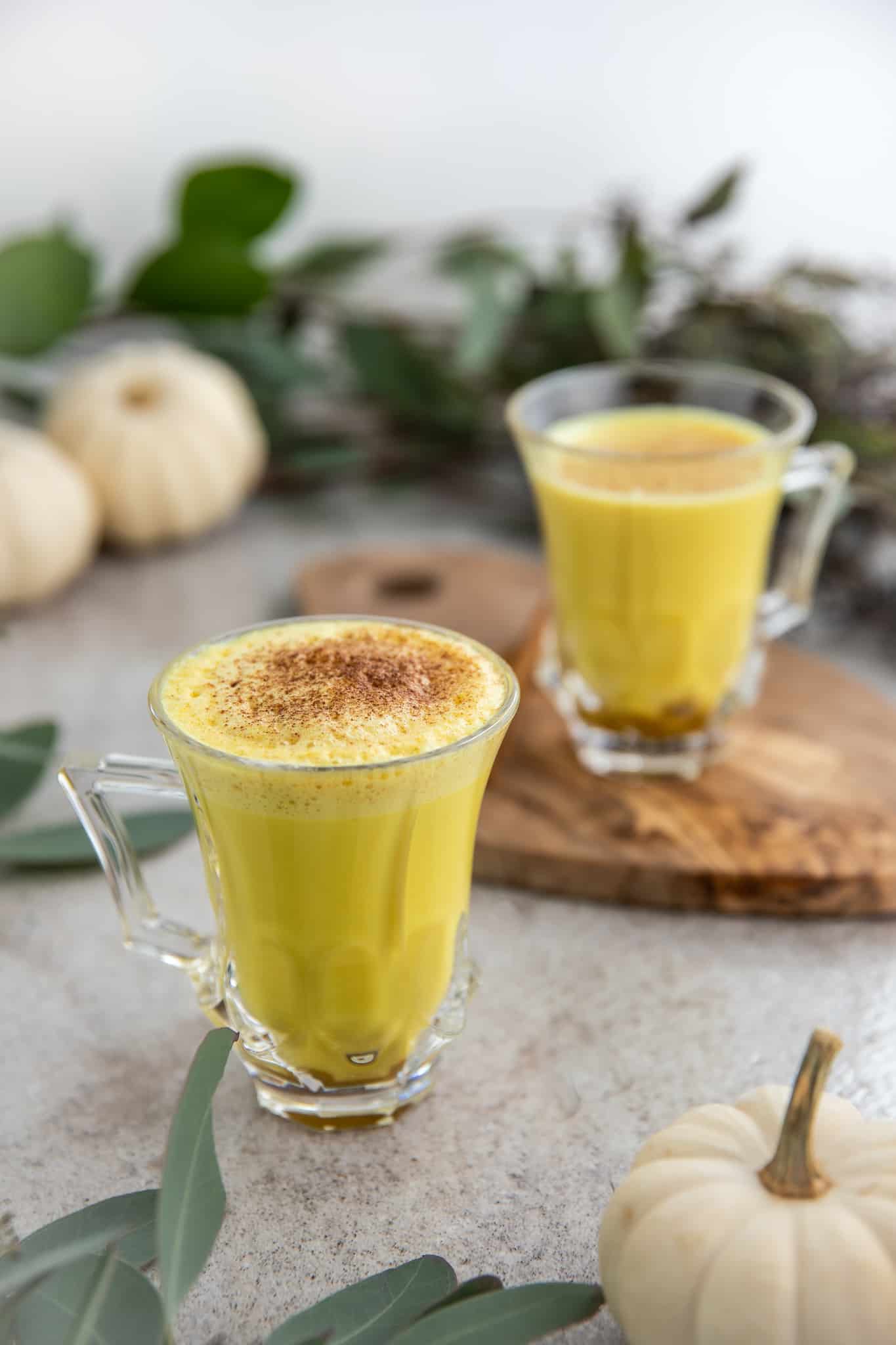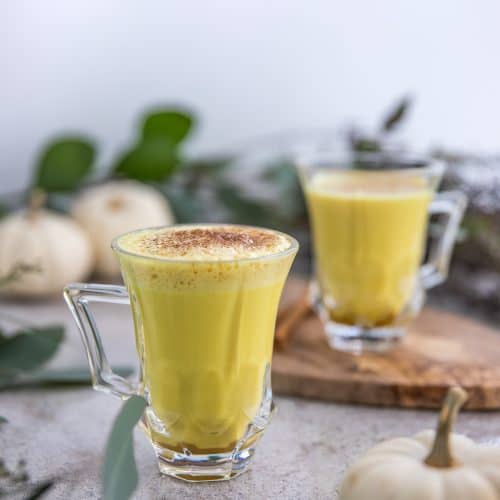 Turmeric Tequila Latte
An outstanding Turmeric Latte made with Blanco Tequila, Licor 43, Almond Milk, Ground Turmeric, cinnamon and ginger!
– Difficulty: Easy
Ingredients
200

mL

Almond Milk

1/3

oz

Licor 43

1.25

oz

Blanco Tequila

Tromba used here

1/2

tsp

Ground Turmeric

1/8

tsp

Ground Cinnamon

1/8

tsp

Ground Ginger

1.5

tsp

Honey
Instructions
In a small saucepan, add all your ingredients (Except Tequila and Licor 43). Let it come to a boil, before adding tequila and licor 43. Stir and remove from stove.
Recipe Notes
This is one way of putting it together but you won't get foam. Because I have the Nespresso Milk Frother, I decided to use that to warm up my latte, which in turns, creates the foam. I loved it! Just make sure to clean it well, and to stir the mixture before putting it into the frother, especially with the honey incorporated.