This rich Vanilla and Fig Syrup combines some unique flavours that will really elevate your cocktail game. Initially created for a very special Old Fashioned, this syrup can easily be dressed in your coffee, desserts, lemonades and so much more. 
Syrups are everything to a bartender. That little bit of prep work prior to the shift, makes for a much easier and smoother service. You have a component that is extremely unique and brings a new experience/taste for guests, while still executing a cocktail quickly. To me, that's everything. As much as I can love and appreciate the work of molecular gastronomy cocktails, I do not want to wait more than 5 minutes for a cocktail. Plain and simple, and I'm sure I'm not the only one that feels that way.
This is the reason why I love my Syrup & Infusion section. This is so important to bringing something unique to the table, and once you have it prepped, throwing together an array of cocktails will take a lot less effort!
This combination here is definitely a favourite of mine, with Figs, Vanilla Extract, Demerara Sugar and Orange Peels. As I've mentioned already, you will find so many ways to use this syrup, that you'll probably get upset that you didn't make more.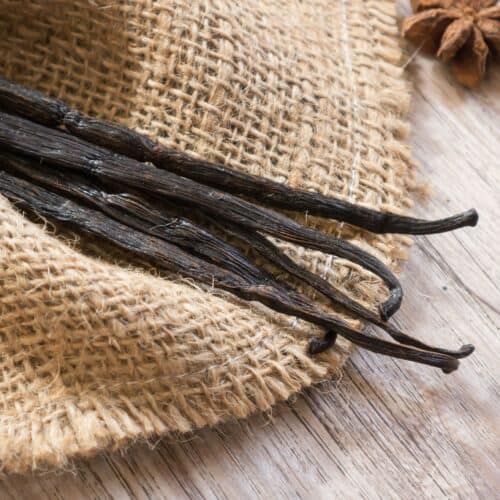 Vanilla and Fig Syrup
This unique syrup combines the rich flavours of vanilla and fig with some bright orange peel.
Difficulty: Intermediate
Ingredients
3

Figs

cut in halfs

1/4

tsp

Vanilla Extract

1/2

Orange Peel

2/3

cup

Demerara Sugar

2/3

cup

Water
Instructions
Peel half of an Orange and set this aside

In a small saucepan, combine all ingredients (excluding peel) and bring to a boil

Once it starts to boil, immediately bring it down to a simmer and add the orange peel

Allow this to simmer for 10 minutes before straining through a fine mesh strainer

Let this reach room temperature before storing into the fridge
Recipe Notes
This recipe yielded 2/3 cups of syrup. This is good for at least 10 of the Old Fashioned Recipe found here, and can yield in the fridge for a maximum of 2 weeks.