This week's #DrinkYourGram is one delicious sipper. Thanks to your votes, we've got a tasty Brandy based cocktail that's paired up with Rum! Here were the results:
Vote #1 – Whisk(e)y vs. Cognac (56%)
Vote # 2 – Herbs vs. Spices (58%)
Vote #3 (How would you like it served?)
– Straight up (71%) vs. Porthole Infuser
Vote #4 – Apples vs. Oranges (62%)
The one thing I want to make note of is the spice component. There's so many ways this could be done and I decided to infuse it in 2 unique moments. The Rum that's paired with this cocktail always brings some spiced notes naturally, with Flor de Cana's 7 yr old bringing on nutmeg and vanilla. Then we have the Vermut coming from Lustau, which brings out a lot of citrus considering a Red vermouth, but also raisin and a dash of cinnamon.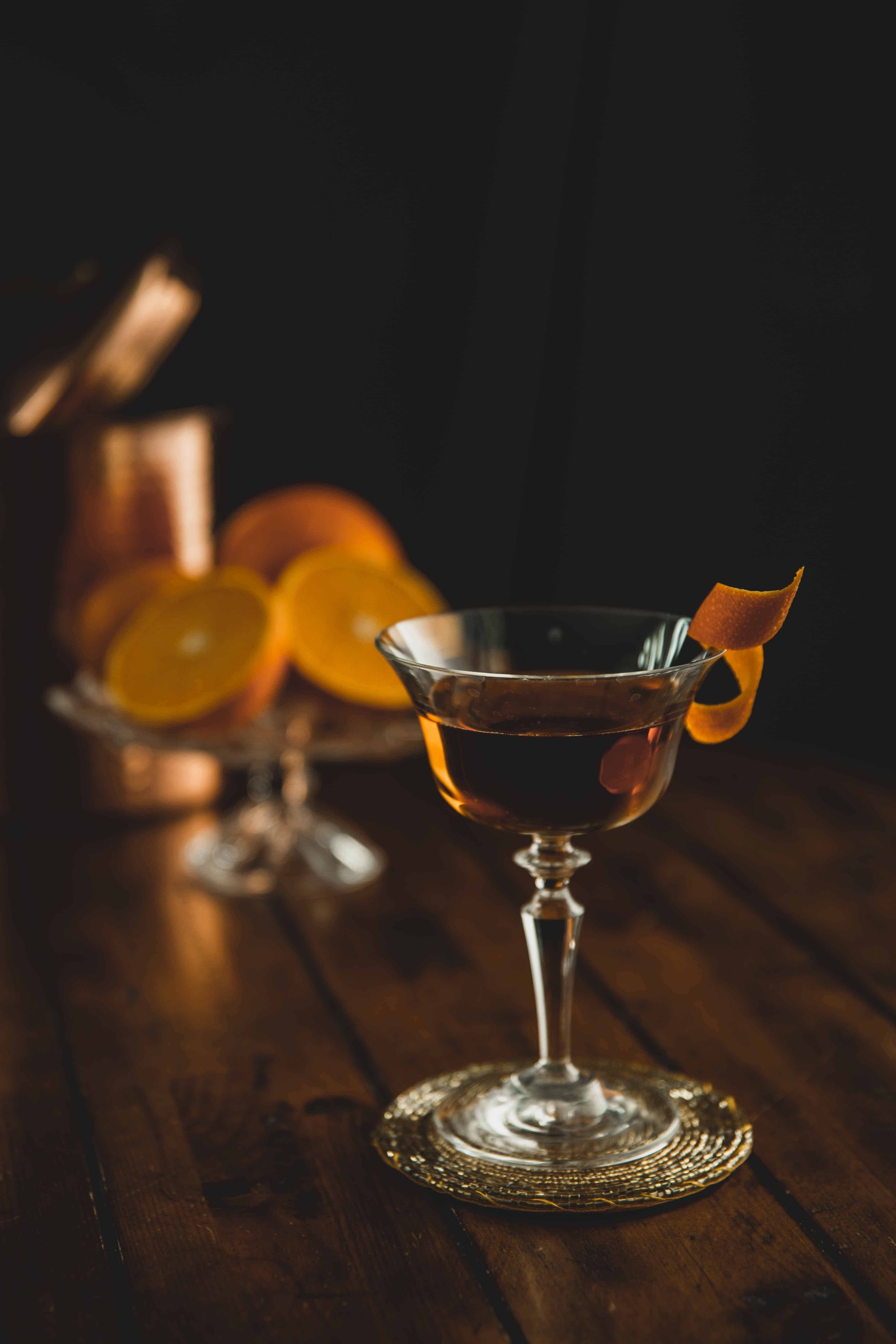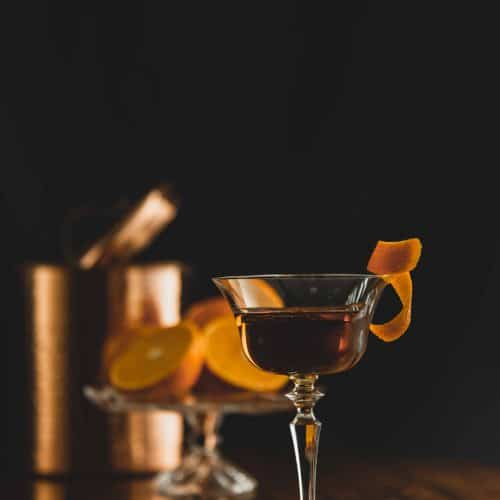 Vive L'Orange
A delicious Spirit Forward Cocktail made with Cognac, Vermouth, Rum, Grand Marnier and Bitters!
– Difficulty: Intermediate
Ingredients
1.25

oz

H by Hine Cognac

3/4

oz

Flor de Cana 7 yr Gran Reserva Rum

3/4

oz

Lustau's Red Vermouth

1/4

oz

Grand Marnier

2

dashes

Orange Bitters
Instructions
In a mixing glass, add all your ingredients and fill 3/4 of the way with ice.

Stir and strain into your favourite coupe.