Featuring one of the four cocktails created in my recent episode with CTV's The Social. Check out how I've used a Mason Jar for shaking and drinking with this amazing Summer Inspired Watermelon Moscow Mule.
This special episode on The Social, is one of my favourite topics because I know it can be very relatable. For those new to mixing, you may not want to invest right away in the material and gear that you need. So I decided to make things easy and approachable, and this particular recipe was created for the all mighty Mason Jar.
---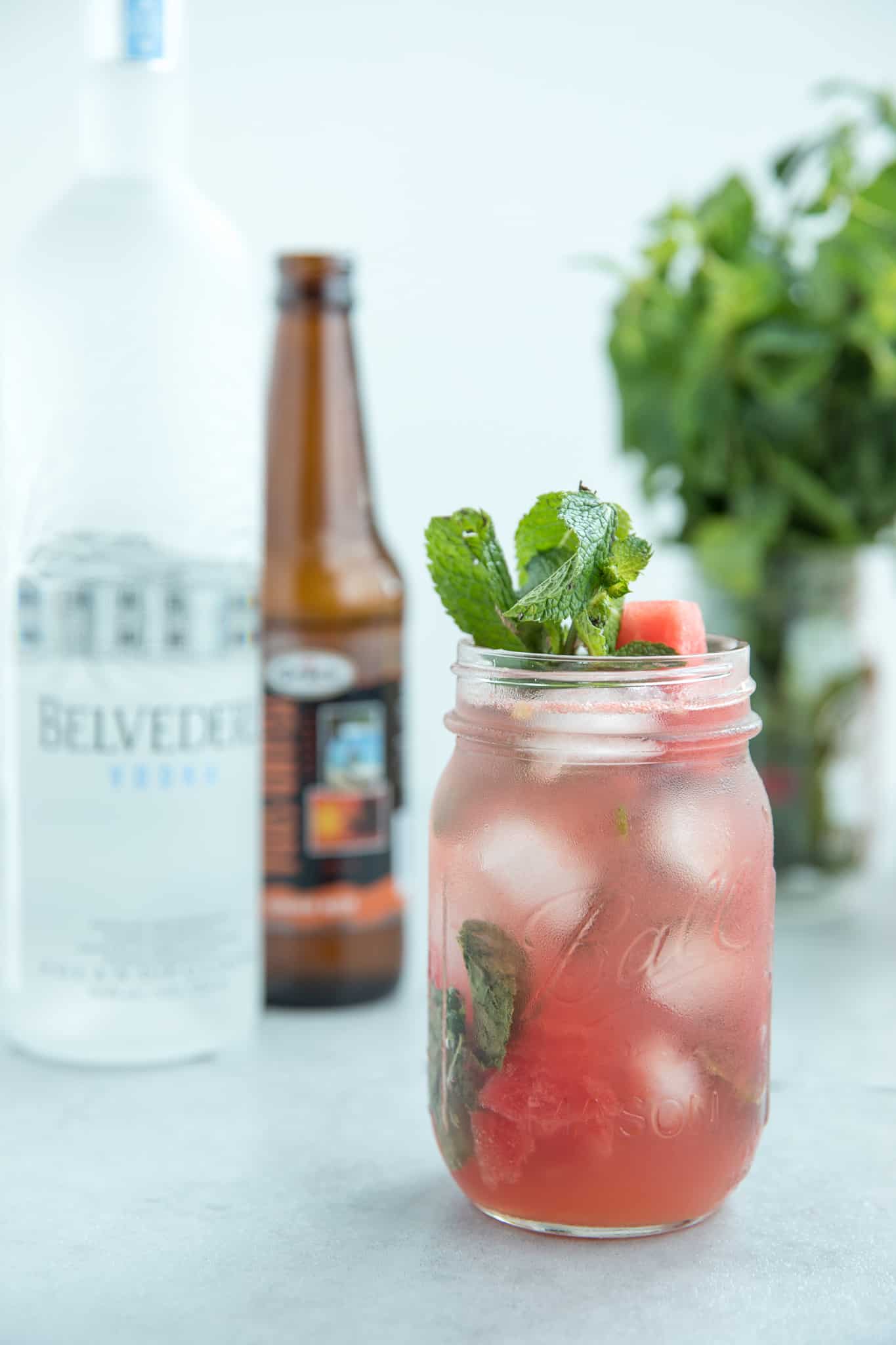 ---
A Mason Jar is so versatile, that I use it in a number of unique ways here. For one, if you're just starting off, the Mason Jar is a great Shaker, Mixing Glass and Drink holder all in one. It always comes in handy for my infusions as well, and if you head over to the link of my episode, you'll see that I use it everywhere.
This time around I was shaking up a cocktail with the Mason Jar, which in turn, became a make shift glass. Mind you, I'm not saying I don't love my professional tools, I wouldn't trade it for the world. But this is for my beginners, stepping into the world of cocktails and you're just not ready to heavily invest.
I kept things simple with a Watermelon Moscow Mule, because it's summer time and who wouldn't want one of these refreshing imbibes?
To access the video of my segment with The Social, make sure to follow the link here. But if you're over it and want the juicy, cocktail recipe, check it out below!
---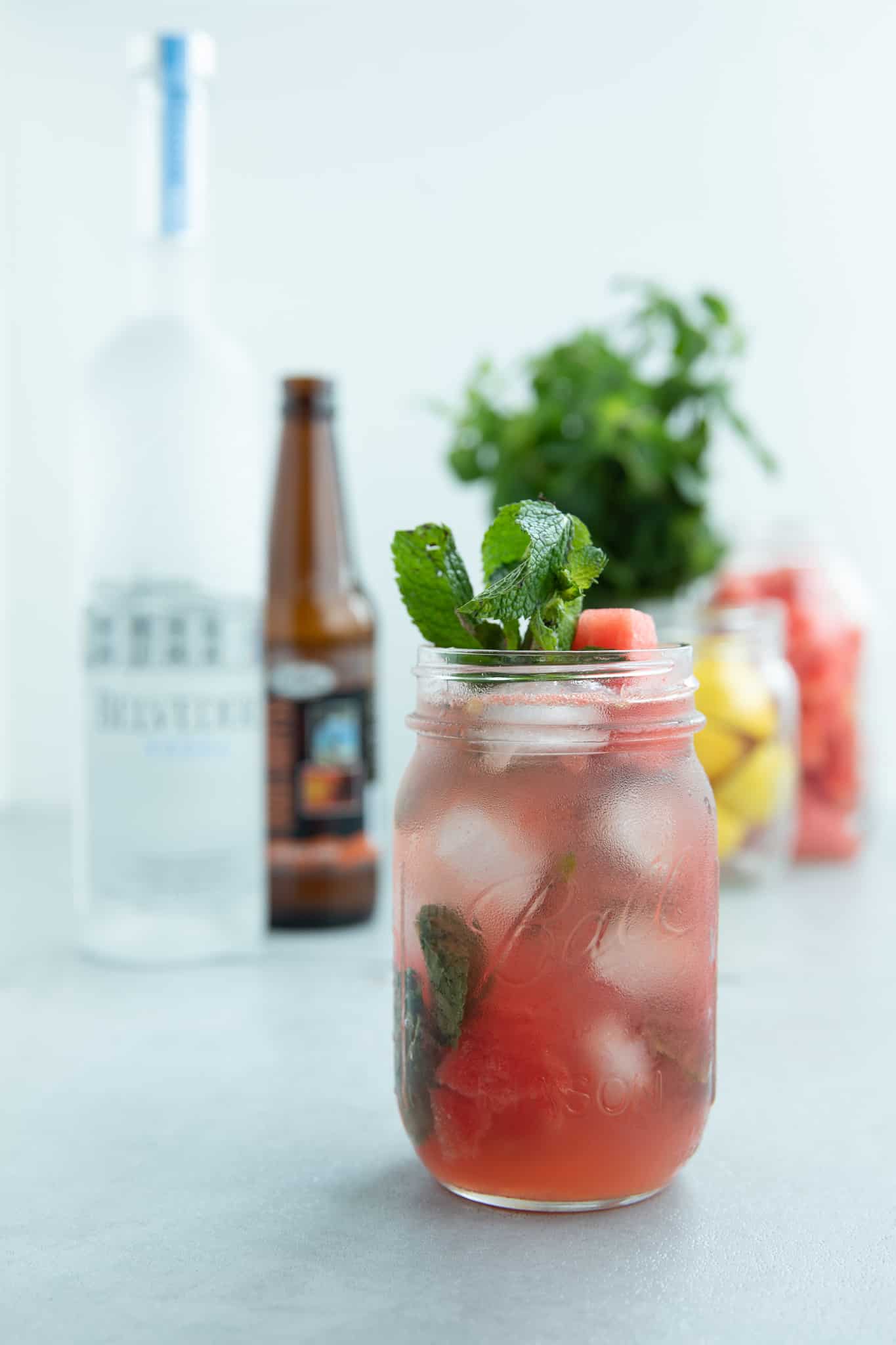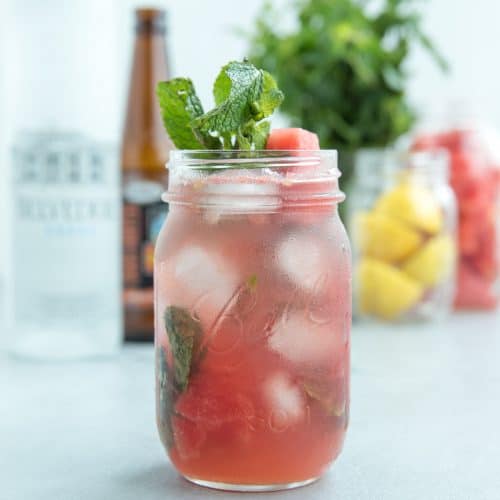 Watermason Mule
Showing you how to use your Mason Jar as your shaker, mixer and/or drinking vessel, with this delicious Watermelon Moscow Mule
– Difficulty: Easy
Ingredients
1.5

oz

Belvedere Vodka

1/3

oz

Freshly Squeezed Lemon Juice

3

oz

Ginger Beer

1/3

cup

Fresh Watermelon Slices

rind removed

2

Sprigs of Mint

1 for garnish
Instructions
Grab your Mason Jar and Muddle a sprig of mint and watermelon slices

Fill your mason jar 2/3 with ice and add the vodka and lemon juice. Seal the mason jar, and give this a quick shake.

Remove the lid from the mason jar, and you can pour the cocktail into a fresh glass or use the Mason Jar as your cocktail glass.

Top up with fresh ice, add your ginger beer and garnish with Mint and Watermelon slice