Today's #IceCreamSundazeee is a GAME CHANGER. Okay, I know I say this probably every week, but as I start to develop and learn more about the Boozy Ice Cream Game, I instantly want to share the news! This week, I decided to step out of the cream based comfort zone and create a sorbet. This turned out to be much easier than I ever could have imagined, with only a handful of ingredients to get this delicious serve.
This recipe took some serious trial and error. I went through 3 batches before I finally landed with something I was happy with. The problem was that I never had enough of the watermelon flavour coming out, or I hated the texture and consistency. There's so many recipes online that talk about two ingredients watermelon sorbet, but in my experience…they just didn't work.
Needless to say, I did finally get somewhere close to what I was looking for in a gelato, and mixing with coconut milk was my absolute favourite.
---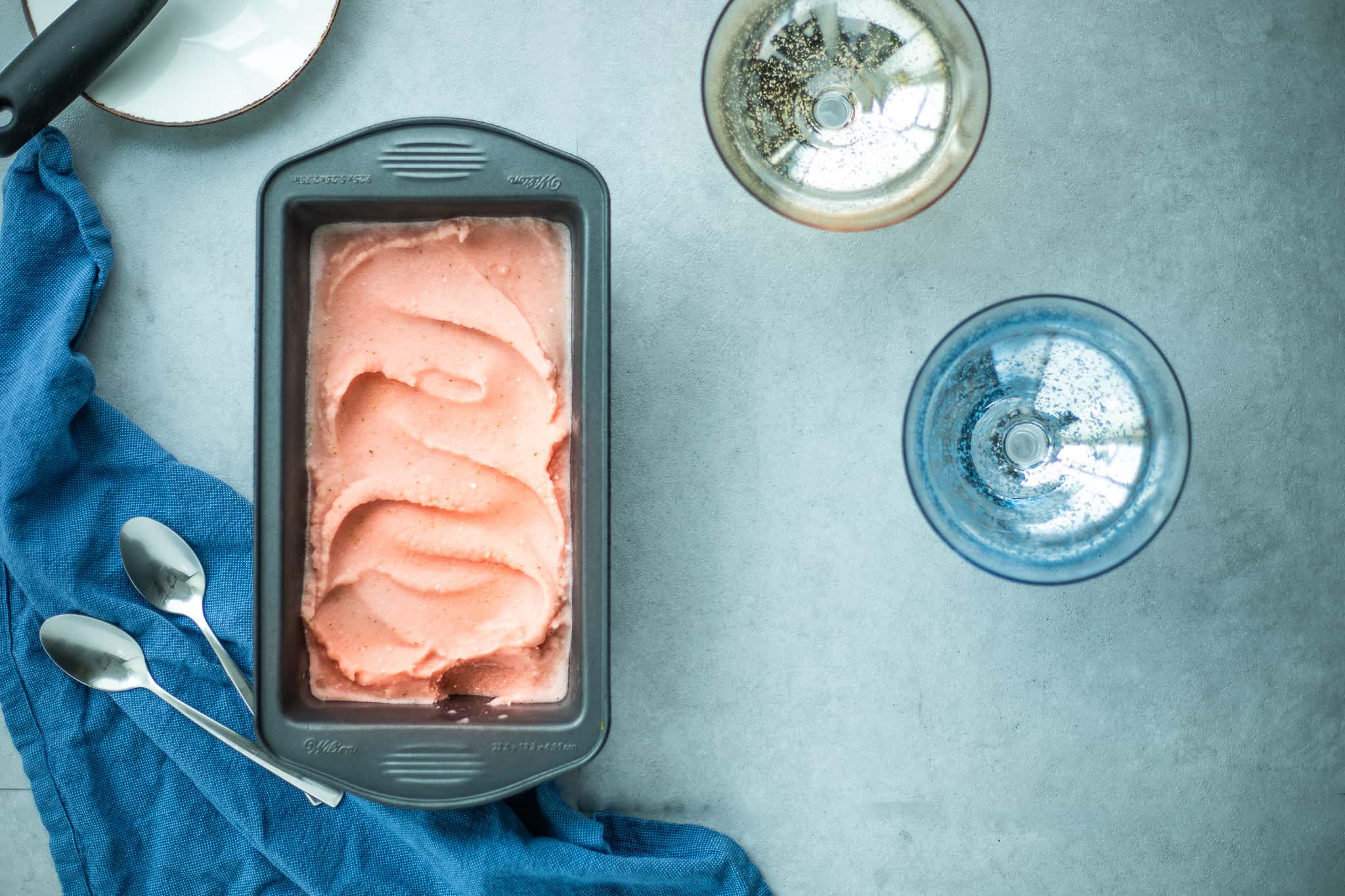 ---
This week's flavours are simple enough. I wanted to create a refreshing gelato (so just a small amount of cream) with Watermelon, and I mixed that up with some smoky Mezcal. You don't need much for Mezcal to go a long way, which is why I wanted to use this spirit. But I have to say, I was surprised that I had to continuously add more alcohol to get the Mezcal to come through. If you're NOT the biggest fan of Mezcal, you can easy switch it for a Reposado Tequila or Blanco, but you just won't get that added layer of smoke.
---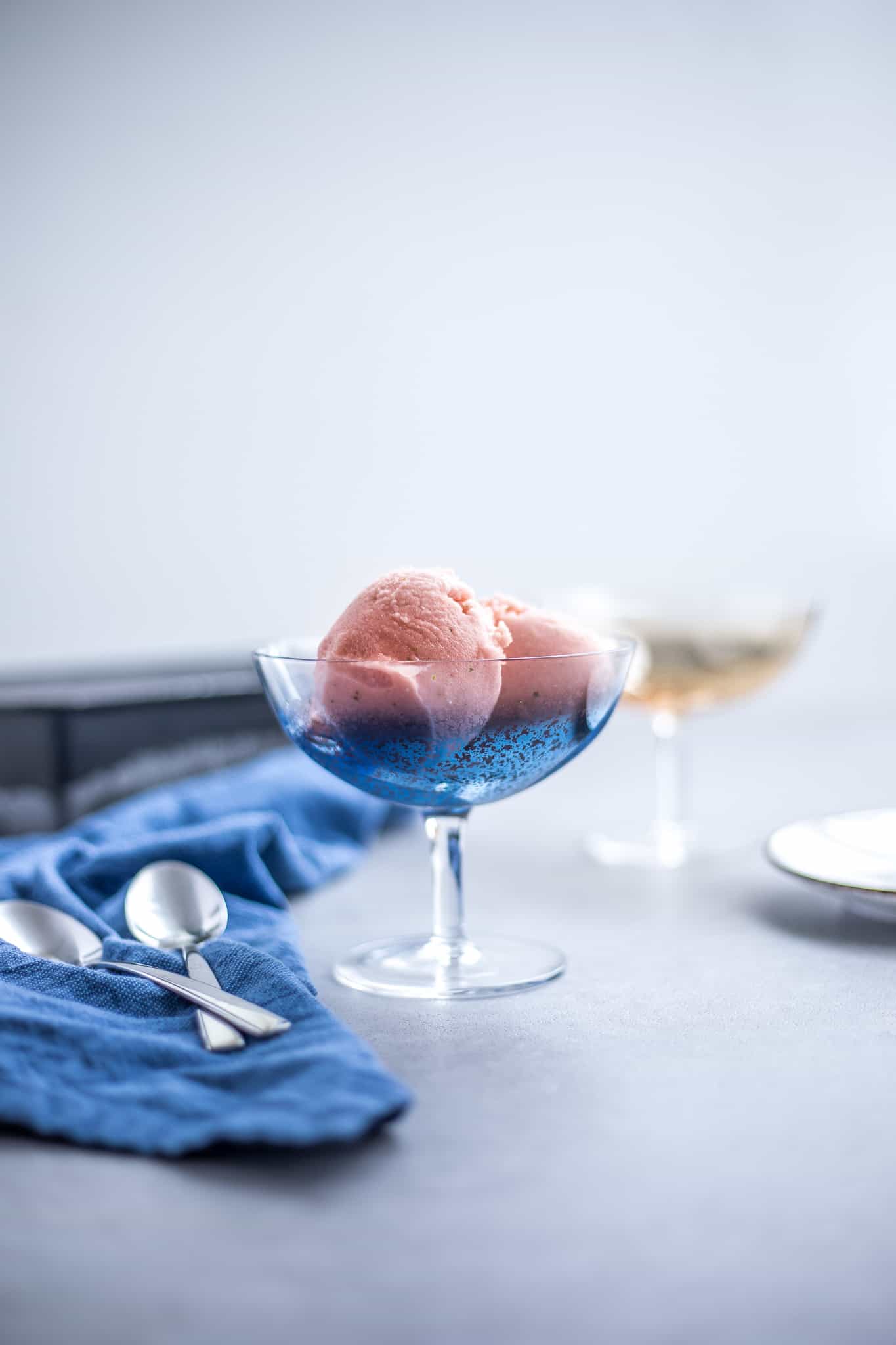 ---
Secondly, when I think of Watermelon, I love mixing it up with Basil. Basil is such a versatile herb, and paired with watermelon, it's one of my favourite flavour combos. In addition, I knew it would compliment the herbaceous notes from the Mezcal.
The last challenge about this gelato was the ratio of watermelon to coconut milk, and whether it would be simply blended or if the ice cream maker would have to come out. UNTIL I CAN BLEND SOMETHING SIMILAR, the Ice Cream Maker was an essential for this recipe. Strictly blending the recipe didn't give me that lush, velvety texture. Instead I was always left with a gelato or sorbet that would break apart. I still have some work to do to perfect the gelato and sorbet ratio, but that's what this whole communities about. If you loved this recipe, make sure to comment below! But in the meantime, I'm sure you're thirsty for this boozy recipe.
---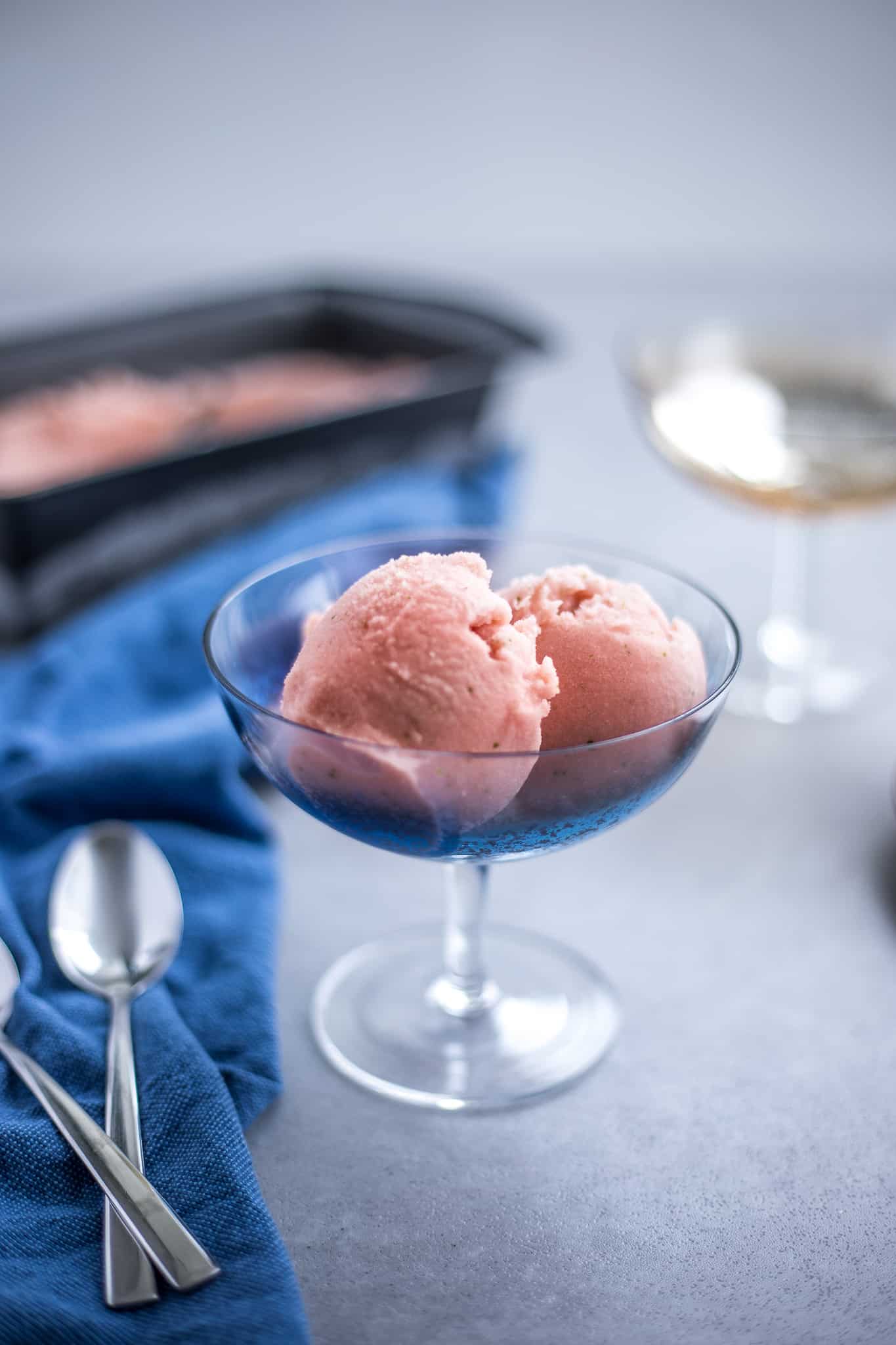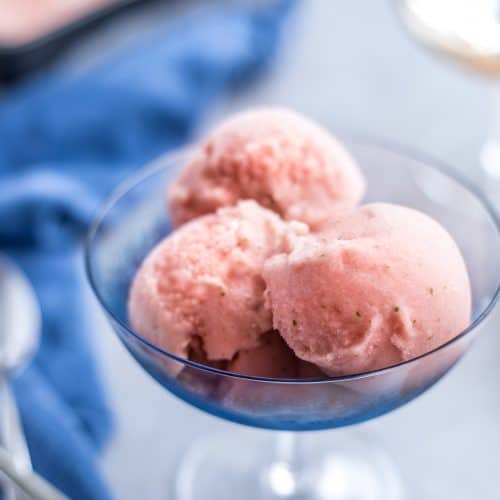 Smoky Mezcal Watermelon Basil Gelato
A delicious summer treat that can be made in the comforts of your own home. Made with an Ice Cream Maker!
– Difficulty: Intermediate
Ingredients
5

cups

Watermelon

Cubed and Frozen

1.5

cup

Unsweetened Coconut Milk

Thai brand used here

1/2

cup

Agave Syrup

1

tbsp

Freshly Squeezed Lime Juice

1/2

cup

Mezcal

6

sprigs

Basil
Instructions
Make sure you freeze fresh Watermelon (already cubed) and have placed your ice cream maker in the freezer (at least 24 hours before)

Blend all your ingredients (frozen smoothie category if you have).

Pour into a bowl for 1 hour (covered) before using the Ice Cream Maker.

Leave it in the Ice Cream Maker for 30-40 minutes, and than pour the gelato into an airtight container for 4-6 hours. When serving, leave it out of the freezer for 10 minutes, and use a hot scooper for easy use.