When it comes to Punch recipes, I know many people treat it like Jungle Juice. Dump whatever you have in your bar and pray that it works. Well a good punch recipe is so much more mindful and conscious of its ingredients. And we're adults now. It's time to get sophisticated with our punch recipes with quality ingredients. I'm building a special Summer Punch Recipe using one of my favourite new tequilas in the block: cada día Tequila Reposado. With that and some watermelon and Campari for that elevated bitterness, I can't wait to share this recipe for you here!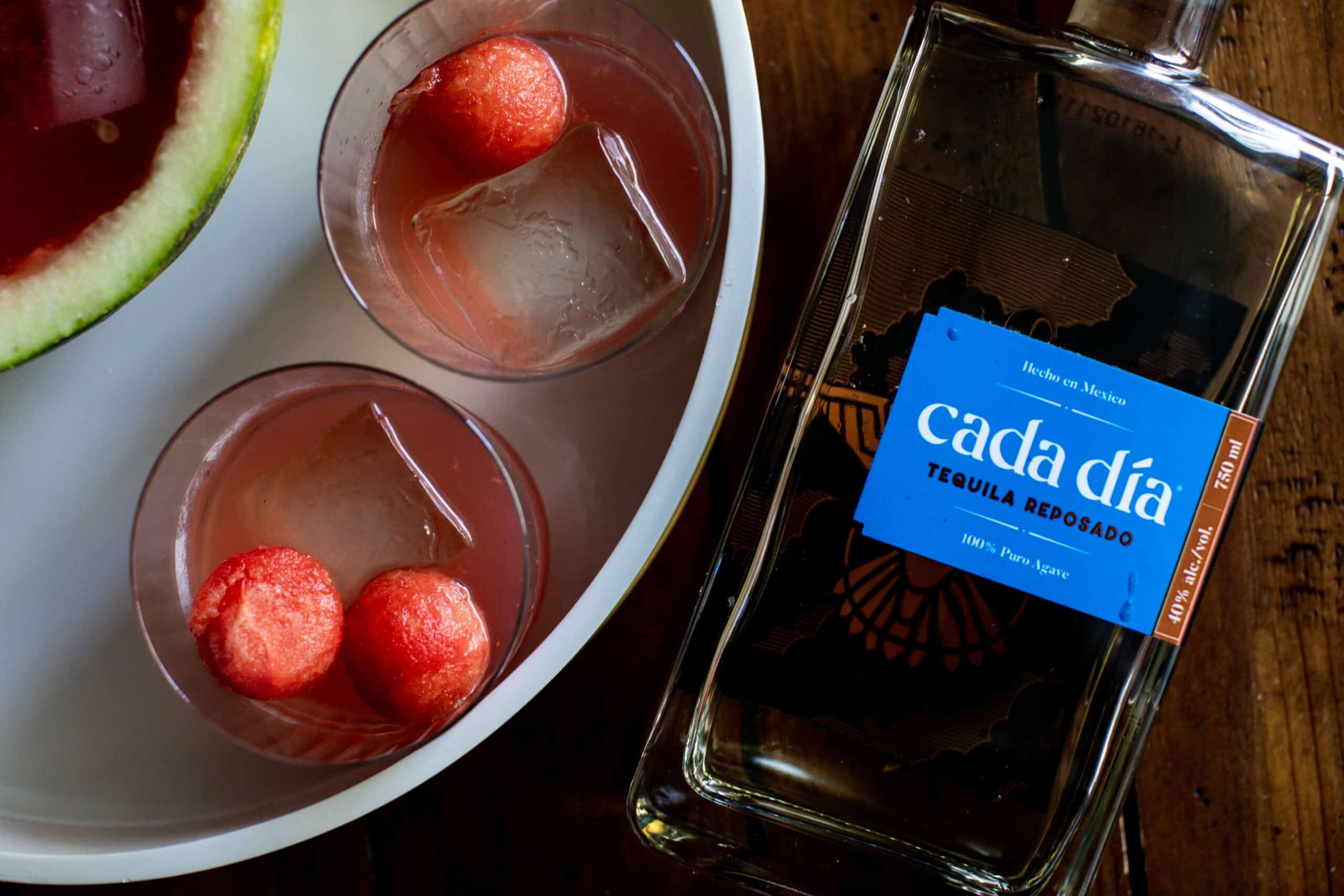 Building your Summer Watermelon Tequila Punch Recipe
When looking to create your own summer punch recipe at home, try not to overcrowd with flavours. So I'm specific about wanting typically 1 base spirit as the lead role, with an accompanying flavour. For this I chose cada día Tequila Reposado and Watermelon!
Choosing the rest of the ingredients was easy, especially when wanting to compliment the flavours. First off, tequila and watermelon are already a match made in Heaven. Watermelon lends a fairly neutral palate that allows many spirits to shine. And here I really wanted the quality of the cada día to come through.
Then it's all about picking your accompanying players which you want them to add volume, get purpose. Campari added that extra bitterness to really build the sophistication of this cocktail, plus I knew it would compliment the watermelon. Dry vermouth is a GREAT ingredient for lengthening a cocktail and adding depth without interfering too much. And the same thing goes with the White Cranberry. It allows the other flavours to shine while adding necessary volume so your punch isn't completely all booze.
That's the thing about summer punch recipes, they don't need much. And they're VERY handy on a beautiful sunny weekend that we must treasure here in Canada!
Curious how to build this Watermelon Tequila Punch? Find the recipe here!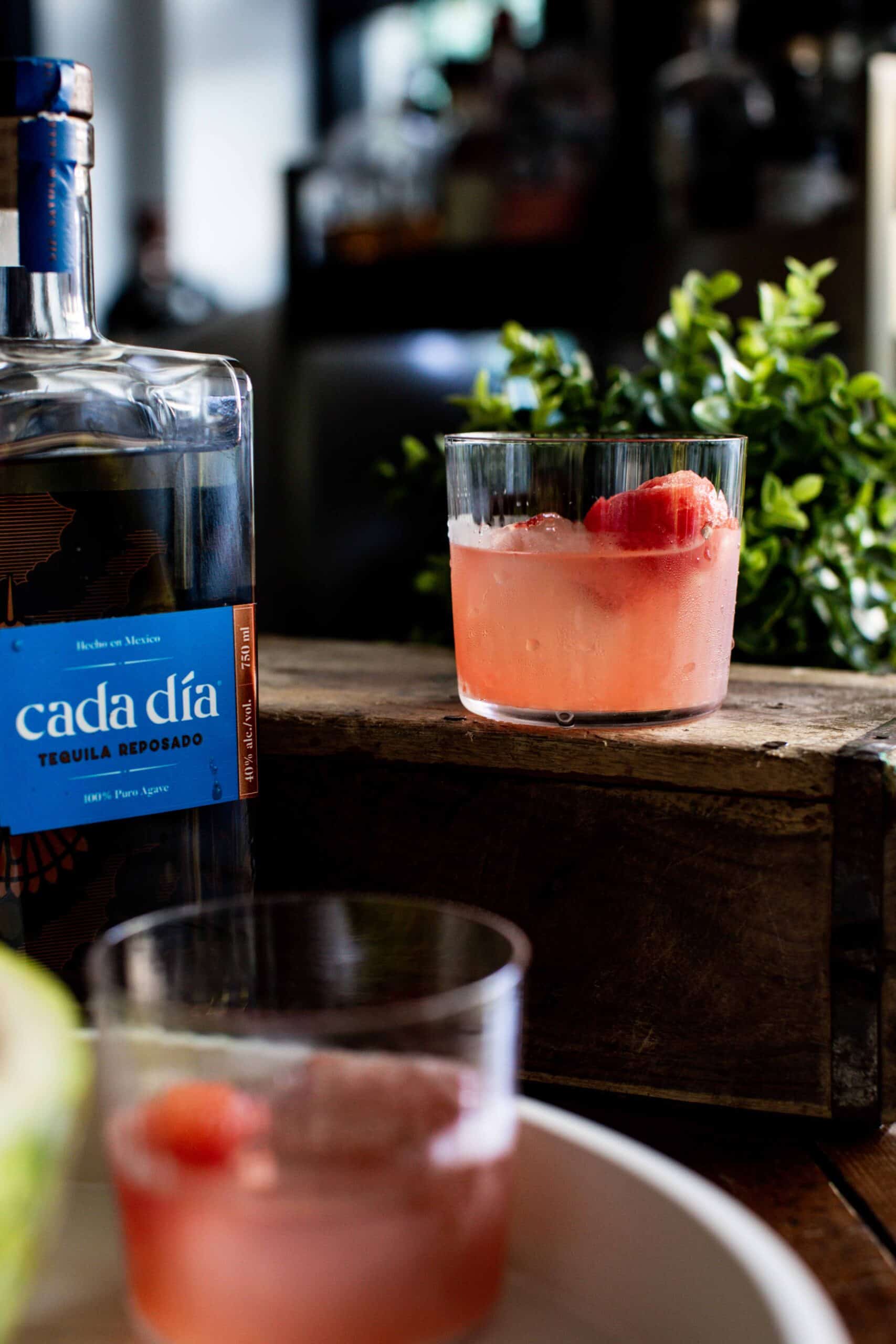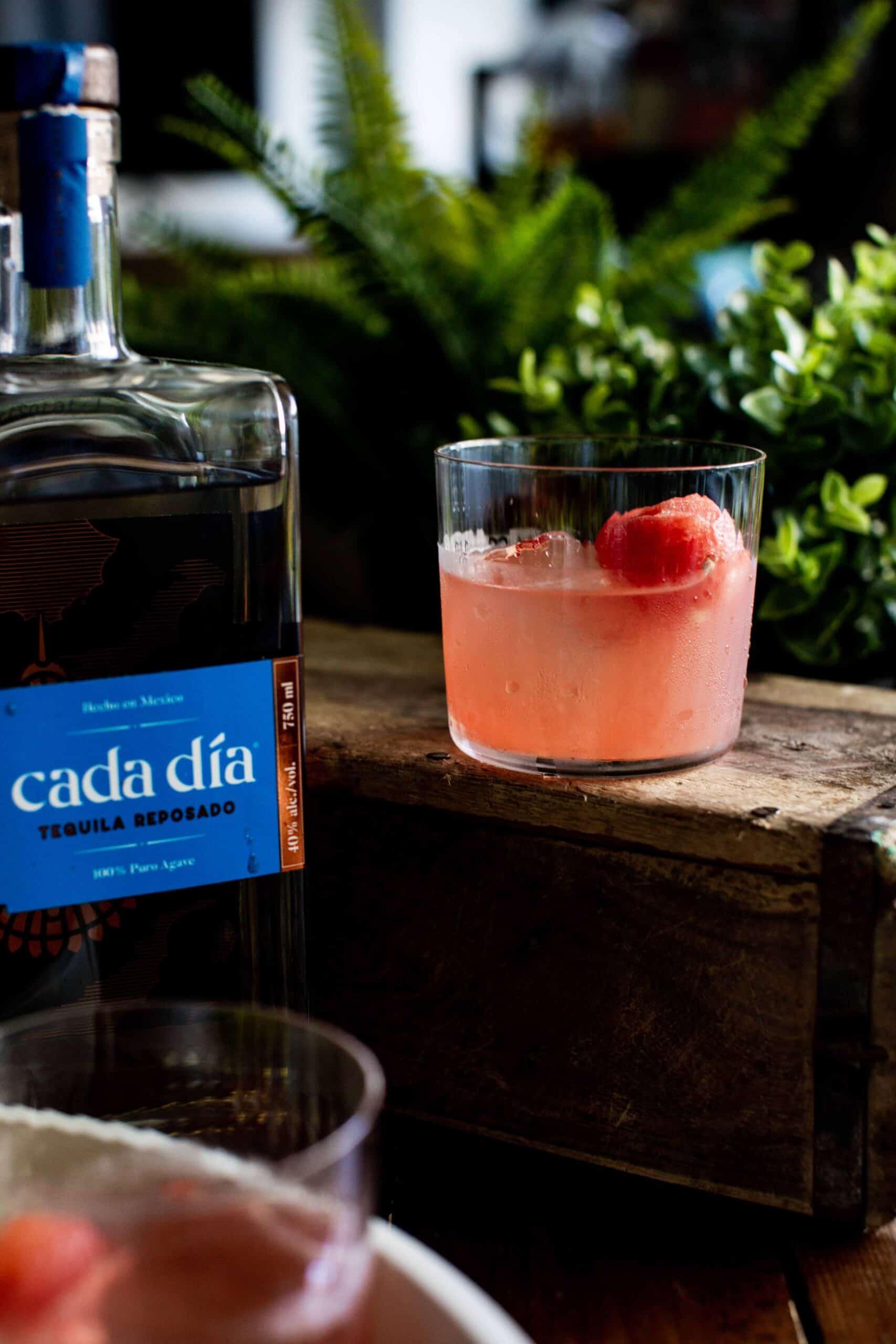 Watermelon Tequila Punch
Serving up a sophisticated Tequila Watermelon Punch perfect for summer made with cada día tequila reposado
– Difficulty: Intermediate
Ingredients
4

oz

cada dia

2

oz

Dry Vermouth

1

oz

Campari

4

oz

White Cranberry Juice

2

oz

Lemon Juice

3

White Sugar Cubes

1

oz

Club Soda

1/4

cup

Fresh Watermelon

Watermelon Balls for garnish
Instructions
In a pitcher or large mixing glass, muddle fresh watermelon, sugar cubes and soda together.

Add in the rest of the ingredients (except garnish).

Add ice to the pitcher and stir well.

Strain into individual glasses (garnished with watermelon balls with ice) or strain into emptied Watermelon shell with extra large ice cubes.
For more cada día tequila reposado inspired recipes, check out the link here!