I'm on a mission to give you an easy punch for the holidays, as per your requests a few weeks back! The end result being this fantastic, delicate tea punch using some of my favourite Japanese Flavours. This Christmas punch is made with Barley Shochu, Japanese Ume Plum Sake with a holiday Tea and White Cranberry!
Probably the ONLY thing difficult about this holiday punch will be to make sure you have all the right ingredients, but let me tell you once you do, it's incredibly easy to throw together. Plus I love this option for a group holiday punch because I can almost guarantee that it will accommodate all the picky drinks at your party. Let me explain.
---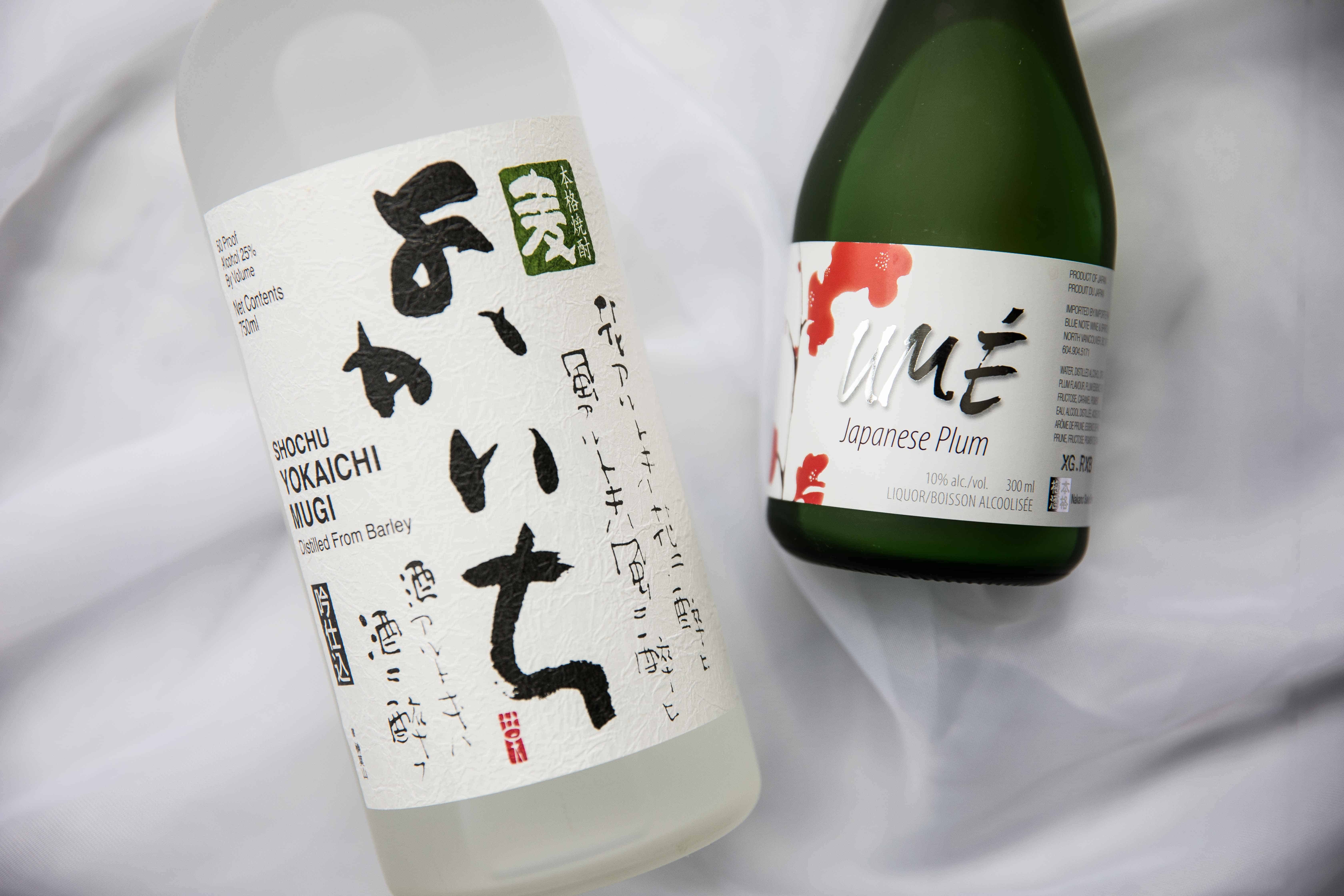 ---
Shochu is one of those spirits that is very forgiving. It isn't aggressive, almost similar to vodka, plus it's light on the palate. Shochu is typically not high in alcohol percentages, compared to your regular based spirits, which also makes it the ideal option for those who don't typically enjoy drinking spirit forward cocktails. It's like the Switzerland of cocktails. It's non aggressive, easy to drink, that almost anyone can enjoy. Now I'm fairly religious to the brands I've used here, including this Ume Plum Sake that is UNREAL. This you can not falter from. It's an incredible product, and you'll find yourself using it in many drinks!
I like working with teas for a number of reasons. The white and herbal blends can lend a delicate flavour great for working with clear spirits, while oolongs and chai's are great when infused. Plus I find it's a cost effective way to add some volume to your punch. So not only is this easy on the palate, it's easy on the wallet too. I rummaged around my pantry for a tea flavour to work with, and over the holidays I tend to always lean towards David's Tea Sleigh Ride. It's a sweet yet tart herbal blend, with a ton of nuts and spices. It has a bit of apple, hibiscus, cinnamon, pineapple, papaya, raisin, almonds and coconut. So if you can't seem to find that particular flavour where you are, grab something nutty and mix with a bit of fruit.
Lending to those delicate flavours, I didn't want to impart a juice flavour that will overwhelm, that's when I love using White Cranberry Juice. Not a lot of people use it, but it's SO tasty in cocktails. If you have the option, I would even substitute it with Verjus instead! Both great options to brighten up this cocktail.
The bitters I used for this punch is fairly traditional. It's made by Potion House and it's an Aromatic Blend, which is currently my favourite at the moment. Again, if you don't have access to this brand, it can be quickly substituted with Angostura or Peychauds. Just be mindful and don't over exaggerate on the dashes. A little goes a long way, and just like salt, it's easy to add more, but more harder to remove.
That's pretty much it folks. Pour all the ingredients together in a pitcher, leave it to chill until you're ready to pour it into a punch bowl with a large ice cube. This you can be creative with like I've done here. I've added cranberry and rosemary to a bundt round, with a bit of filtered water. I let that freeze and you've got yourself an instagram worthy shot. Because that's the only reason we take pictures now, right?
---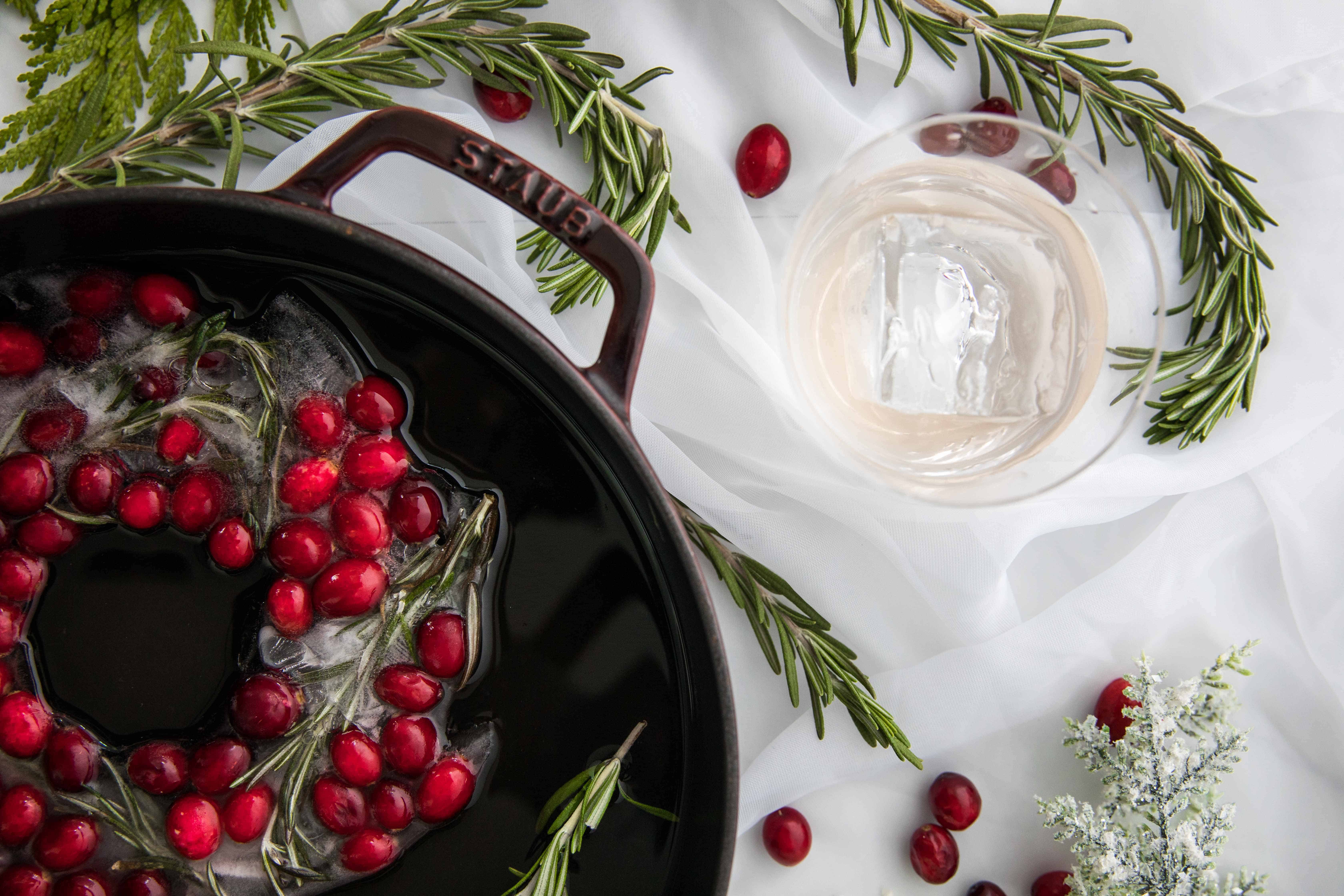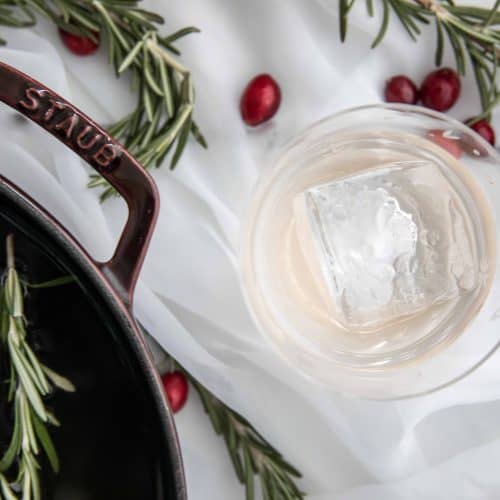 Japanese Christmas Punch
What you will find here is the simplest punch to throw together that almost all your guests will enjoy, even the picky ones!
– Difficulty: Easy
Ingredients
3

oz

Shochu

1.5

oz

Japanese Ume Plum Sake

3

oz

Sleigh Ride Tea Blend

Steeped for 5 minutes

3

oz

White Cranberry Juice

1/3

oz

Fresh Lemon Juice

1/2

oz

Club Soda

1

White Sugar Cube

approx 1 tsp

4

dashes

Potion House Bitters
Instructions
Grab a pitcher, and soak sugar with soda. Stir until dissolved.

Add the rest of the ingredients, toss into the fridge and chill for at least 1 hour.

When ready to pour out the punch, pour over one large ice cube for slow dilution and to keep the punch chilled.