Another Monday means another Spirit-free Imbibe to enjoy, and it's teamed up with some of my favourite people! We've got a little bit of Toronto's very own False Ox Shrubs, Seedlip Spice 94 along with all the goodies you can find at Cocktail Emporium!
It is DAY 3 of Xmas Cocktails with Liquid Culture, and being it a Monday, and I semi want a cleanse, I'm pouring this delicious number here. This was made all in collaboration with Cocktail Emporium, which if you didn't know, is the number one space to get all the best bar tools and equipment in Toronto. It's literally a candy store for bartenders, minus the booze, but we all know cocktails are so much more than spirits. It's the glassware, the tools, the bitters, that bring all the magic of cocktails together, and lucky for you, you're getting a discount because of LC! Use "LiqCulture15" at the Cocktail Emporium Check out on all the holiday campaign specials I created for the team.
---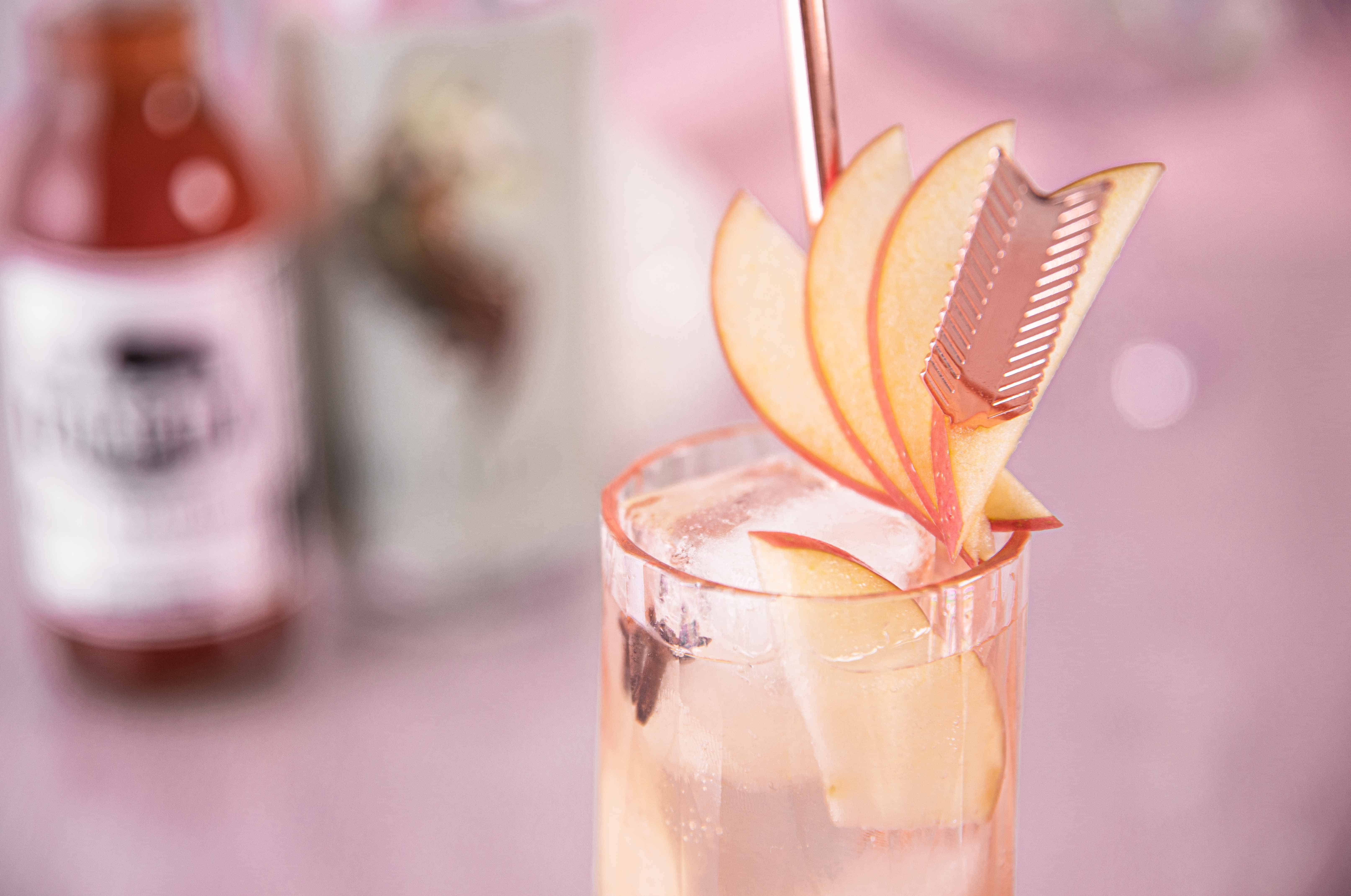 ---
I'm sure you're here though because you want to make something delicious and NON-Alcoholic. First off, give yourself a round of applause for being inclusive and thinking about the D.D. I'm sure they are tired of the boring old Cranberry Soda that they're typically served at functions, and this time around, they are getting hit with a TON of flavour!
I've talked about Shrubs before. I'm a massive advocate for them, and one of my favourite brands in the market is Toronto's very own False Ox. If you have no idea what a Shrub is, well it's a Vinegar-Based infusion. That's all I'm really going to say about the matter, because I have a whole write up that talks about Shrubs here! With this festive season, the False Ox boys have brought us an Apple Cranberry Shrub. It was a no brainer to work with this flavour for the holiday season, plus it's VERY easy to make. I knowww you don't want to be shaking up cocktails all night long, not even I want to do that, so with that in mind, we have a non-alcoholic beverage that needs to be simply poured and it's done!
---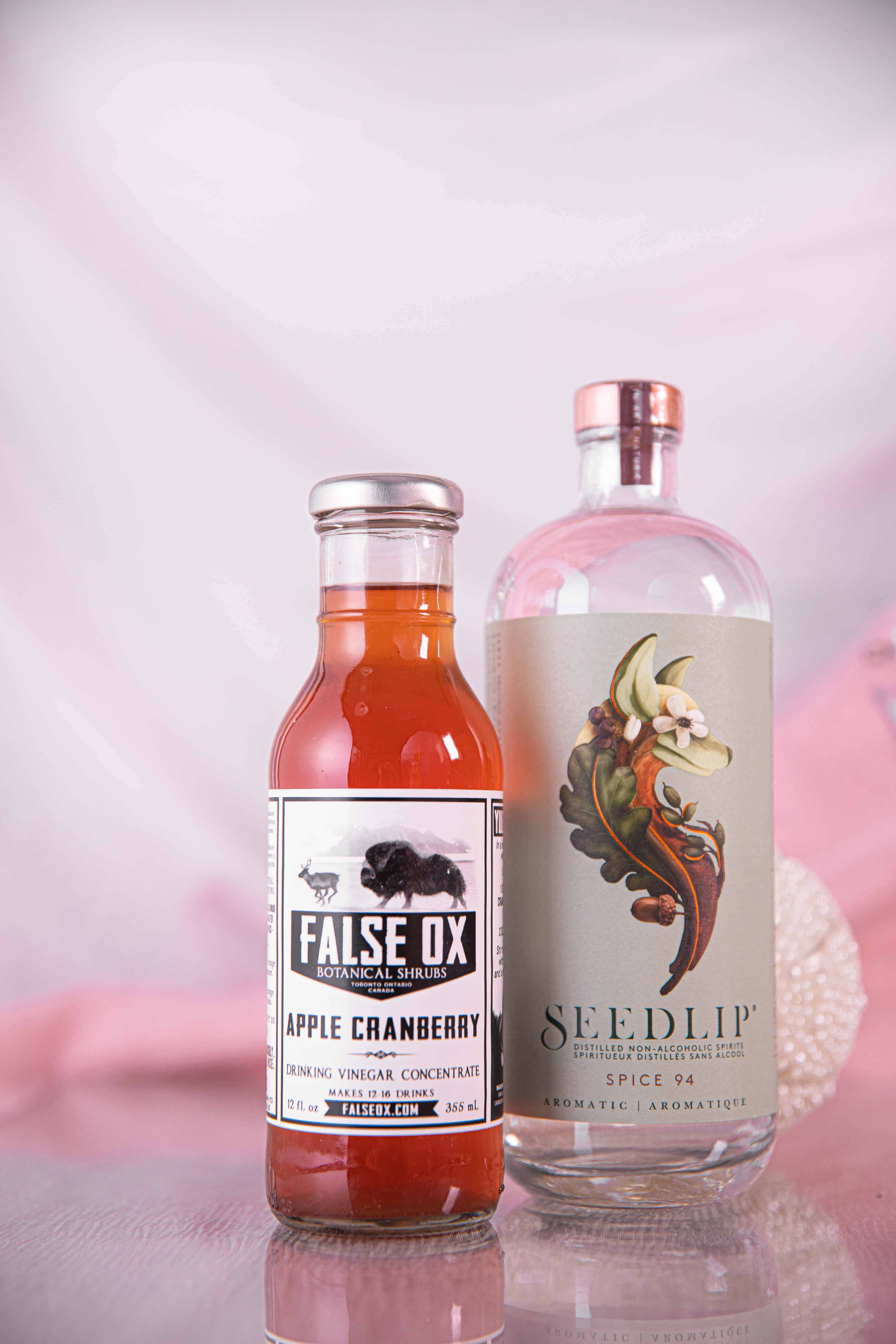 ---
A good tonic goes a long way, so don't cheap out and bring out the good stuff. Lucky for our markets, we have a ton of options to choose from. Fever Tree is always a staple, but the Franklin and Son's is definitely a favourite of mine lately and went so well with this imbibe. Now when it comes to Apples, I'm pretty much religious to these three: Pink Lady, Honey Crisp and Mutsu. They have the right textures for me, and it's jam packed with flavour. I'm a bit of an Apple snob, that I know, but you can never go back once you've had a Honey Crisp. I've also added cloves for some extra holiday spices, but you can definitely add more if you'd like. Add a Star Anise, or even cardamom would be wonderful.
What I would recommend if you decided to dress this up with more spices, is to wrap it in up in a cheese cloth, make a pitcher of the drink and leave it in the batch for an hour before taking it out. Star Anise and Clove can quickly overwhelm, so I wouldn't let it just hang out forever, it's not very forgiving.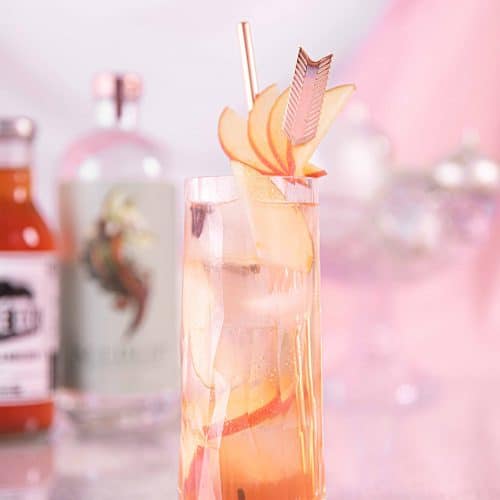 Good Tidings
Featuring a festive imbibe for the D.D. of the holiday Party – Make them feel included in this delicious Shrub and Tonic Combo.
– Difficulty: Easy
Ingredients
2

oz

Seedlip Spice 94

1

oz

False Ox Apple Cranberry Shrub

1

oz

Franklin and Son's Indian Tonic Water

3

slices

Honeycrisp Apple

3

Cloves
Instructions
Layer ice in a collins glass with Apple slices and cloves.

Add Seedlip, Shrub and top with tonic Water