Take a minute to think of this random reality here. Imagine Easter Bunnies walking among us like regular human beings. They pay their taxes, they have one night stands and they get excited for Sunday brunch dates. In this fantasy world, I'm going to be bold enough to say that this recipe RIGHT HERE would be their national cocktail! #Bless
But it doesn't stop here. You're not only getting a delicious Chocolate, Orange Fizz, for you and your bunny friend to sip all night long. No, no, no, that is much too simple. You get to have dessert too! I created a boozy ice cream sundae with all the flavours you know and love with Easter! This easter weekend just got way more exciting. Cheers!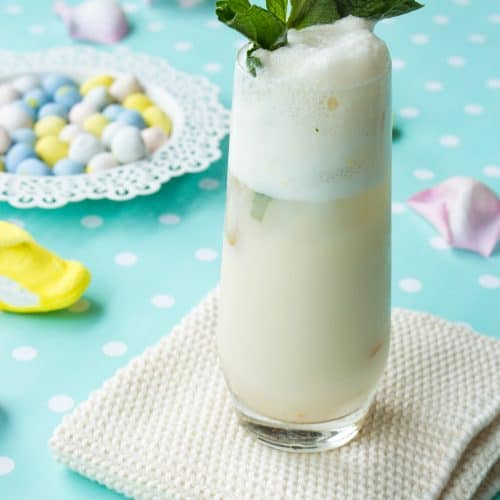 Chocolate and Orange Ramos Fizz
A delicious easter-themed spin on the classic Ramos Fizz.
Difficulty: Expert
Ingredients
1½

oz

Beefeater Gin

1

oz

Freshly Squeezed Orange Juice

½

oz

Lemon Juice

½

oz

Orgeat Syrup

1

oz

Table Cream

¼

oz

Creme de Cacao

1

Egg White

3

mint leaves

plus 1 mint sprig for garnish

1

oz

Soda
Instructions
In a shaker, combine all ingredients (except Soda) and DRY shake

Add ice to the shaker and shake until it is cold to the touch

Over fresh ice, strain into a collins glass and top with soda

Garnish with Mint
This dessert/sundae/smoothie/or whatever you want to call it, is one of my favourite, and easiest dessert recipes I've created for Liquid Culture. All you need is a simple blender to combine all the ingredients and you have a quick, boozy, sweet fix! I used Spicebox Canadian Rye for this recipe, because I love the sweetness and vanilla notes it carries. It pairs perfectly and balances with the other ingredients. In terms of ice cream, I kept it simple with vanilla, so the other flavours can really highlight and shine, but you don't have to be strict on yourself with just that. I love coffee and espresso ice cream, so I like to split the mixture half and half! You'll love how it combines together. You're probably drooling now thinking about it, so I'll get to the point and leave you with the recipe!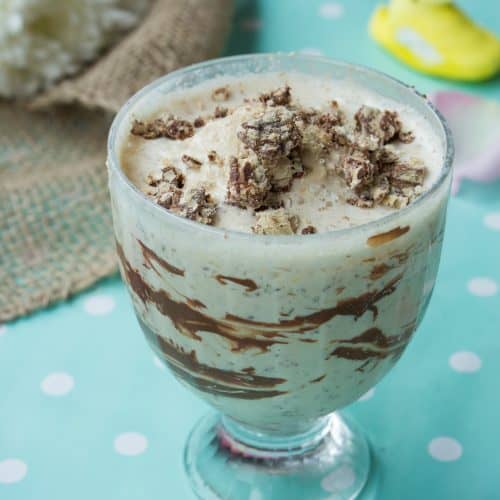 Bunny's Boozy Dessert (BBD)
Combining all the delicious flavour of easter, we have a boozy ice cream dessert with wafer hazelnuts, Grand Marnier, and Spicebox Rye. Enjoy responsibility!
Difficulty: Easy
Ingredients
2

oz

Spicebox Rye

1

oz

Grand Marnier

2

oz

Orange Juice

freshly squeezed

2

Wafer Hazelnut cookie

1 for garnishing on top

¼

oz

Lemon Juice

freshly squeezed

4

scoops

Vanilla Bean Ice Cream

2 scoops for each individual cup

4

Ice Cubes

1

tbsp

Nutella
Instructions
In a bowl or glass, pour nutella along the inside (I said 1 tbsp, but this can be up to your discretion). Set aside.

In a blender, combine the ice cream, rye, grand marnier, orange juice, lemon juice, and ice cubes and blend. Once combined, stop the blender, scrap the sides and place 1 wafer cookie instead. Lightly pulse until combined.

Place one big scoop of Vanilla ice cream in each bowl/cup and pour the mixture from the blender over top. Crumble the last wafer on top of the two dessert cups. Enjoy!